In the era of austerity in Greece, where funding for creative projects is almost non-existent, an Athens-based collective had to look elsewhere. Their aim was always to find economic independence, so they decided to do so through the sale of a basic, staple piece of clothing – sweatpants. LIFE SPORT, who launched in 2014, have been investing the profits from the sale of the sweatpants – entirely produced in Athens – into funding exhibitions and performances across Europe.
This month LIFE SPORT opened a second space in Berlin and tomorrow will see their first exhibition open there. Universe is a group show of work including Morag Keil, Stefanos Mandrake with Bill Lee, Lulou Margarine, Puppies Puppies, Vasilis Zarifopoulos & Andreas Simopoulos, Bonnie Camplin and Nina Cristante. Funded by the sale of their sweatpants – a piece of clothing that LIFE SPORT says "defy notions of social stratification, gender and age" – they're an encouraging example of artists defying the era of arts austerity. An independence that LIFE SPORT says has allowed them to "reclaim independence and self-empowerment".
"At the very least, they are really comfortable, fit everyone and wash at 40 degrees," says LIFE SPORT. They'll be selling the sweatpants at the Universe exhibition in Berlin. But if you can't make it they're also availible online.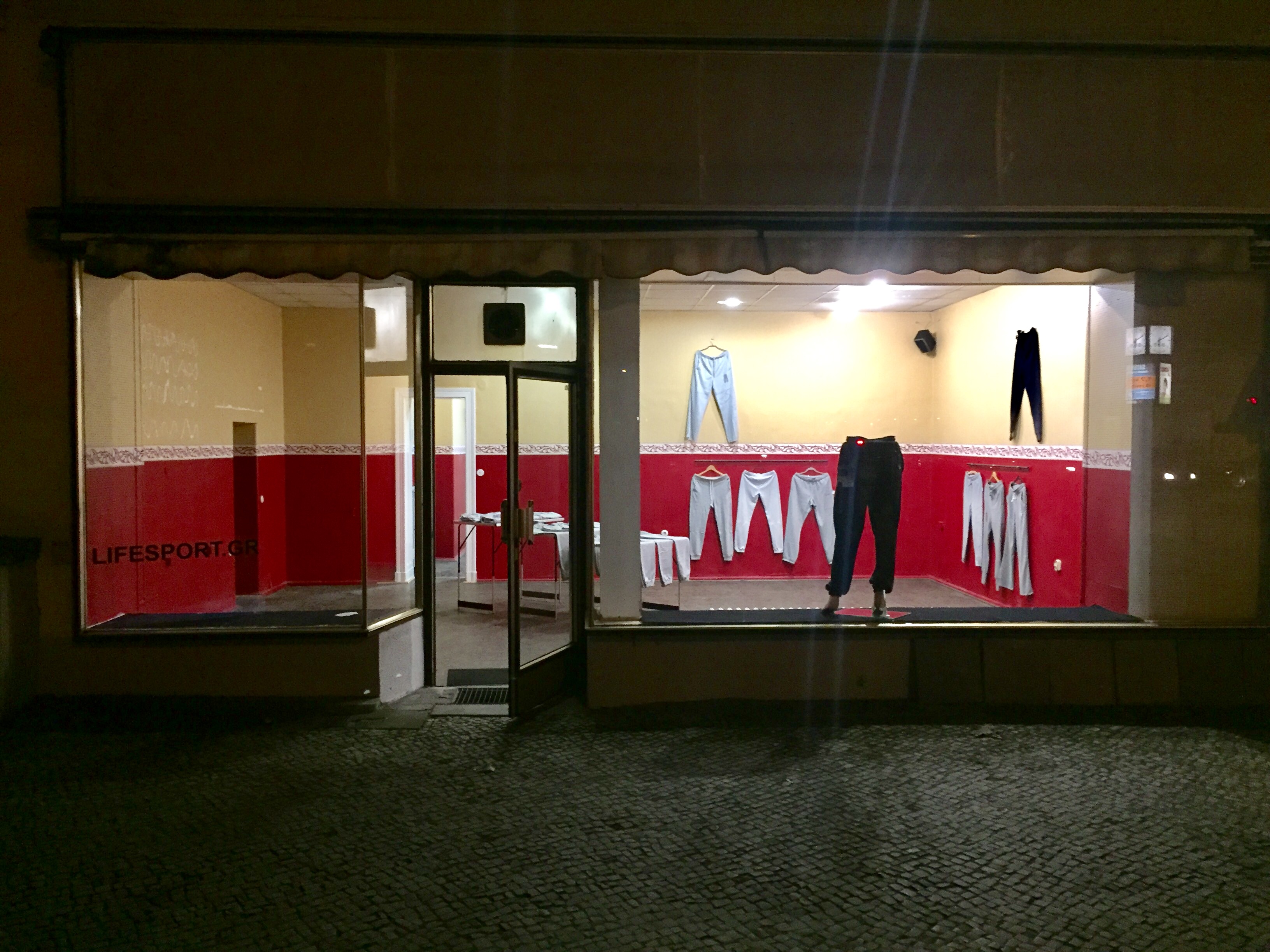 Universe runs from 22 January to 20 February at LIFE SPORT, Landshuter str. 1, Berlin 10779. lifesport.gr