To discover what it takes to succeed in the city that never sleeps, Amuse is collaborating with Kit and Ace to bring you eight inspiring conversations between New York's coolest entrepreneurs. Here, partners Andi Potamkin and Jordan Blackmore chat about getting their hands dirty, staying grounded and finding happiness.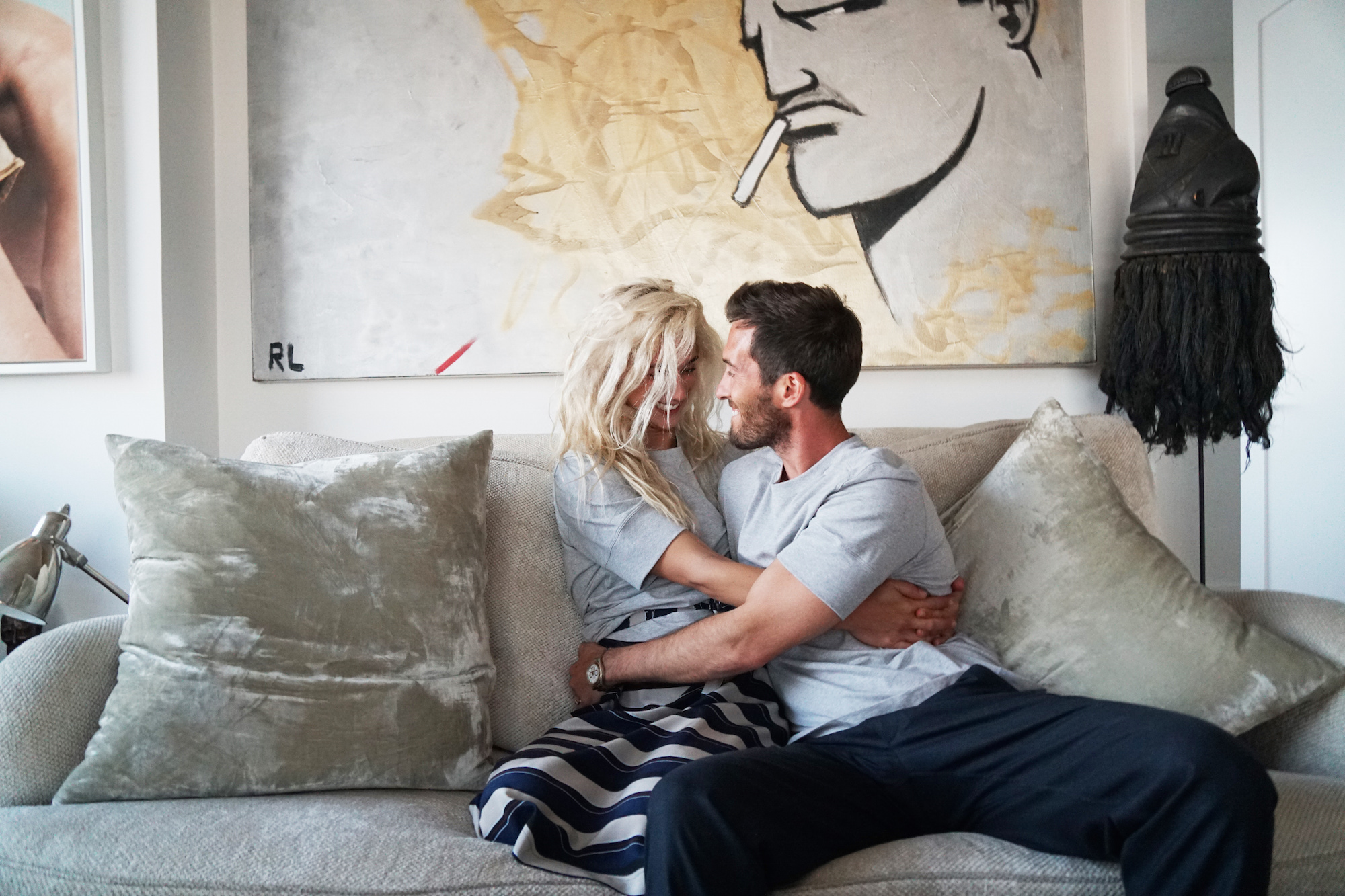 Andi Potamkin and Jordan Blackmore are possibly the most motivated entrepreneurs in New York City. Not only do they run two successful businesses, but they also manage to fit exercise, healthy eating and creative exploration into their schedules, while maintaining perspective and a harmonious marriage at the same time. Together, they've created dynamic New York spaces like the private art advisory company, Le Mise, and Marc Jacobs' favourite hair salon, Three Squares Studio (where Jordan cuts his hair). We met the couple at their Brooklyn apartment to talk about inspiration, discipline and New York's new broth craze.
You both work in different industries, so how do you guys support each other's goals?
Andi: They weave together in a way. We are both really creative. Our voice is the same and we bounce ideas off each other all the time. We keep each other motivated when things are not going so well and humble when things are.
Jordan: I think it's really about supporting your partner no matter what they are working towards. If that does happen to overlap industries, that's a win-win.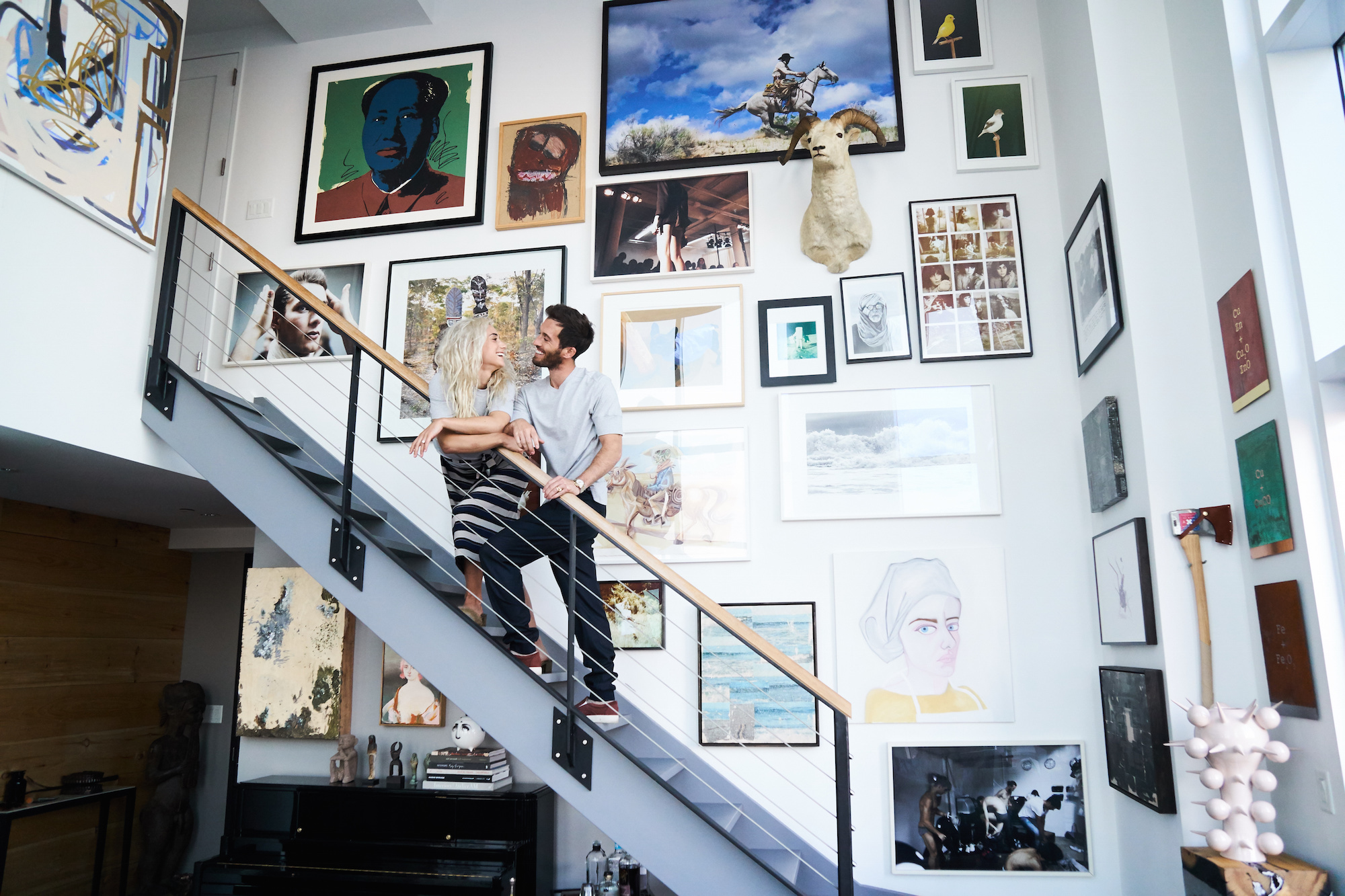 How do you define success individually, and as a couple?
Jordan: Success for me is making Andi happy. When Andi is happy, it trumps everything. She's my partner so when she's not having a good time, I'm not having a good time. Life isn't about work. People hopefully find work that brings them some pleasure, but you've got to live life. It's short. With business, whether I'm recognised by a magazine or Marc Jacobs, I'm achieving something. I view every single haircut that I give Marc as an achievement, because he continues to come back and that really means a lot.
Andi: Somebody said that success is when you wake up in the morning and you go to bed at night and in between you do what you want to do. I think that is the definition of success for me personally and for us as a couple. We work towards doing the things that we want to do. We want to do projects and work with the people that inspire us. I used to think that if I was really successful I would be the person running around with two phones in my hand. Now, I want to be the person with no phone in my hand.
How do you inspire each other personally and professionally?
Andi: Jordan inspires me with his drive and his vision. He doesn't wait for anybody to tell him that the time is right. He just goes for it. And, he'll be the first person to tell you that it's a great idea before anyone else even realises it. He'll take an intangible concept and turn it into something real, and it's empowering to watch.
Jordan: For Andi, I would say that her work ethic inspires me. Before I met her, I can't say that I read too many books. She's taught me a lot and I've learned so much with her. With our lives you can get overwhelmed at times, and Andi is there to keep me calm and level-headed.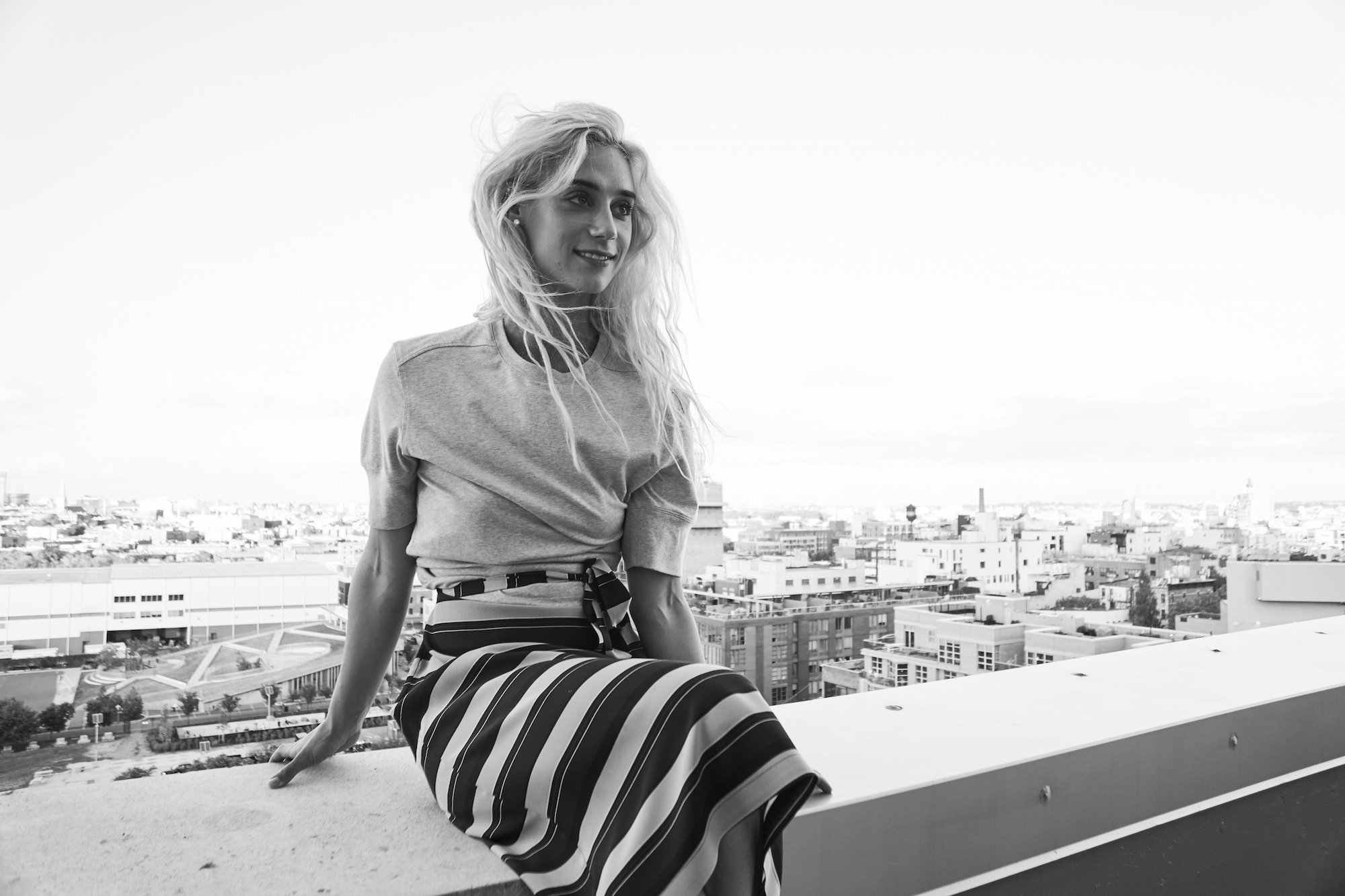 Do you guys have a motto or philosophy for maintaining a healthy work-life balance?
Jordan: Andi says, "Happiness before all." If you are going to be in a relationship and if you are going to go after your careers together, your relationship has to be strong. Otherwise you can't be clear-minded. That's what my wedding speech was about, how life is very short and that a lot of people have the opportunity to fall in love. You have to be willing to work at your personal life too.
Andi: Our work is our life and with that we can tend to teeter one way or another at different times. There are certain times when we get really concentrated on our family – one of Jordan's sisters is going to have a baby really soon and that takes priority. No matter what goes on, we are going to take a break and go see her. I think that if you're lucky to have a job that taps into your life, that you really feel represents your life, you manage it.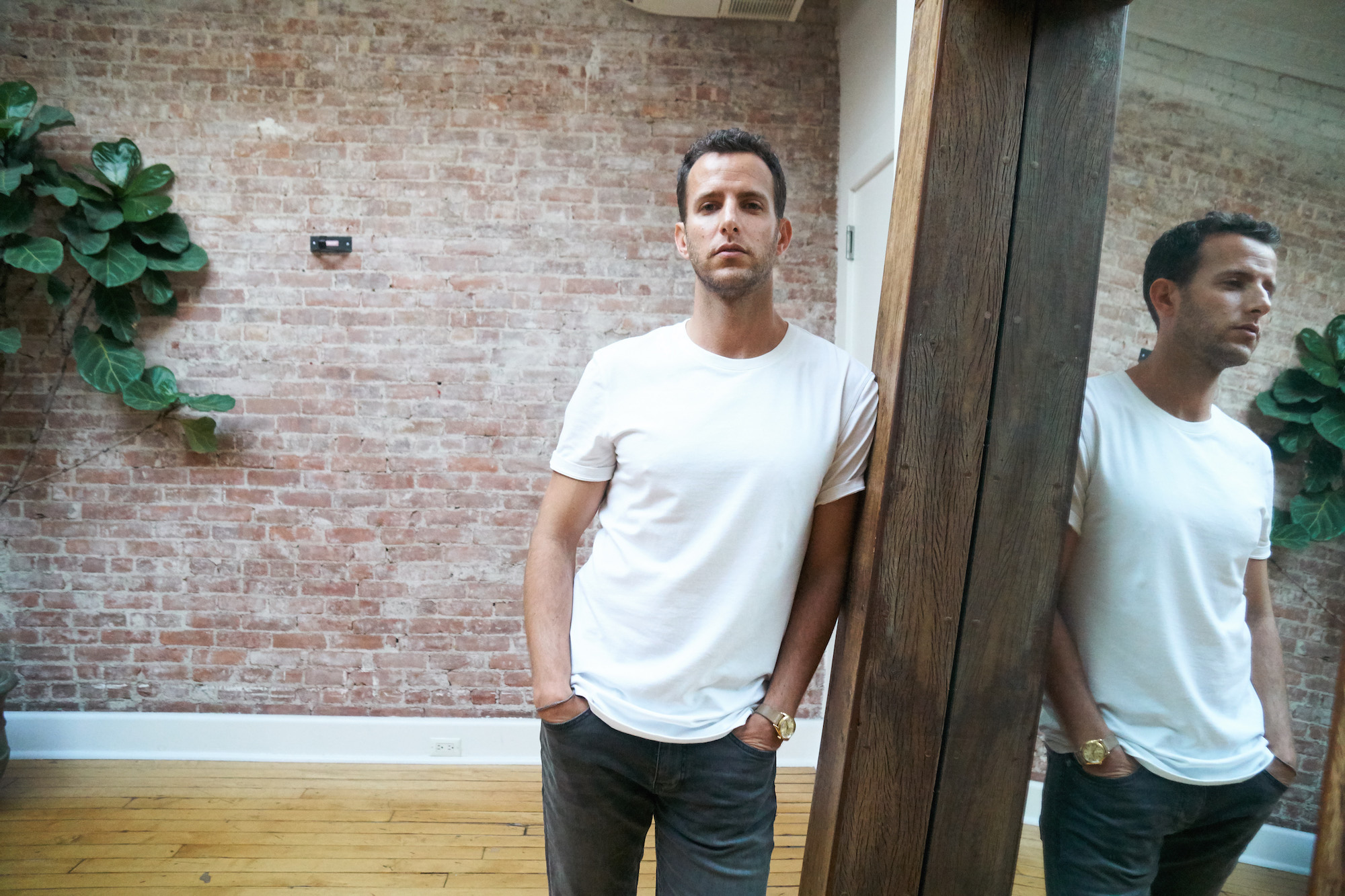 How do you guys maintain clear heads in New York City and in very competitive fields?
Jordan: Family, because they never let your head get too big. I think that's really important. I think having grown up in Kentucky and being from the woods, I see the benefits of being from the city and the benefits of being from the country. I think travelling keeps you very grounded. Just leaving this great beautiful city.
Andi: After work, I think it's important to get your hands dirty. Literally rolling up your sleeves and getting your hands dirty is something that keeps perspective. Those times when you are not trying to impress anyone and you don't have anyone trying to impress you, you are just working with your hands. That keeps us really level-headed.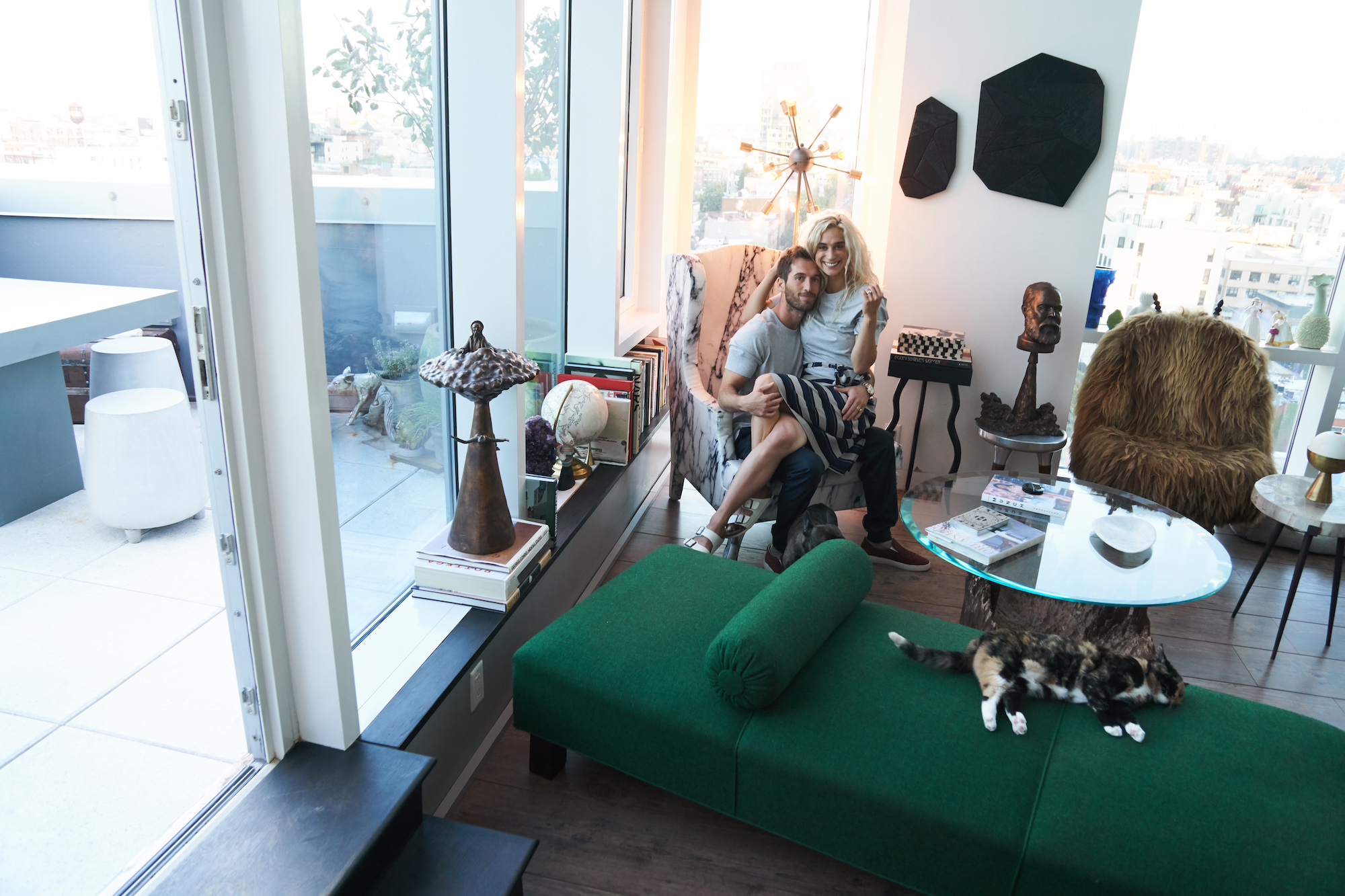 Do you have any tips on starting your own business?
Jordan: Make sure to study your field. You don't want to open a business that doesn't make any money, so do the math and make sure it's a financially solid endeavor. Talk to as many people as you can and put hard goals out there and really work towards them. Also, you should find partnerships that balance each other out. As entrepreneurs you can't really do it on your own. You have to form a team that can work together and be collective.
Andi: Try to think creatively. And be humble. Spend time finding a voice and what exactly it is that you want to do. By the time you have a real platform, you already know who you are. You have to spend some time working out the kinks and making mistakes. It's good to start small and give yourself the room to make mistakes. A business is a marathon not a sprint. Also, don't take no for an answer. Jordan taught me that.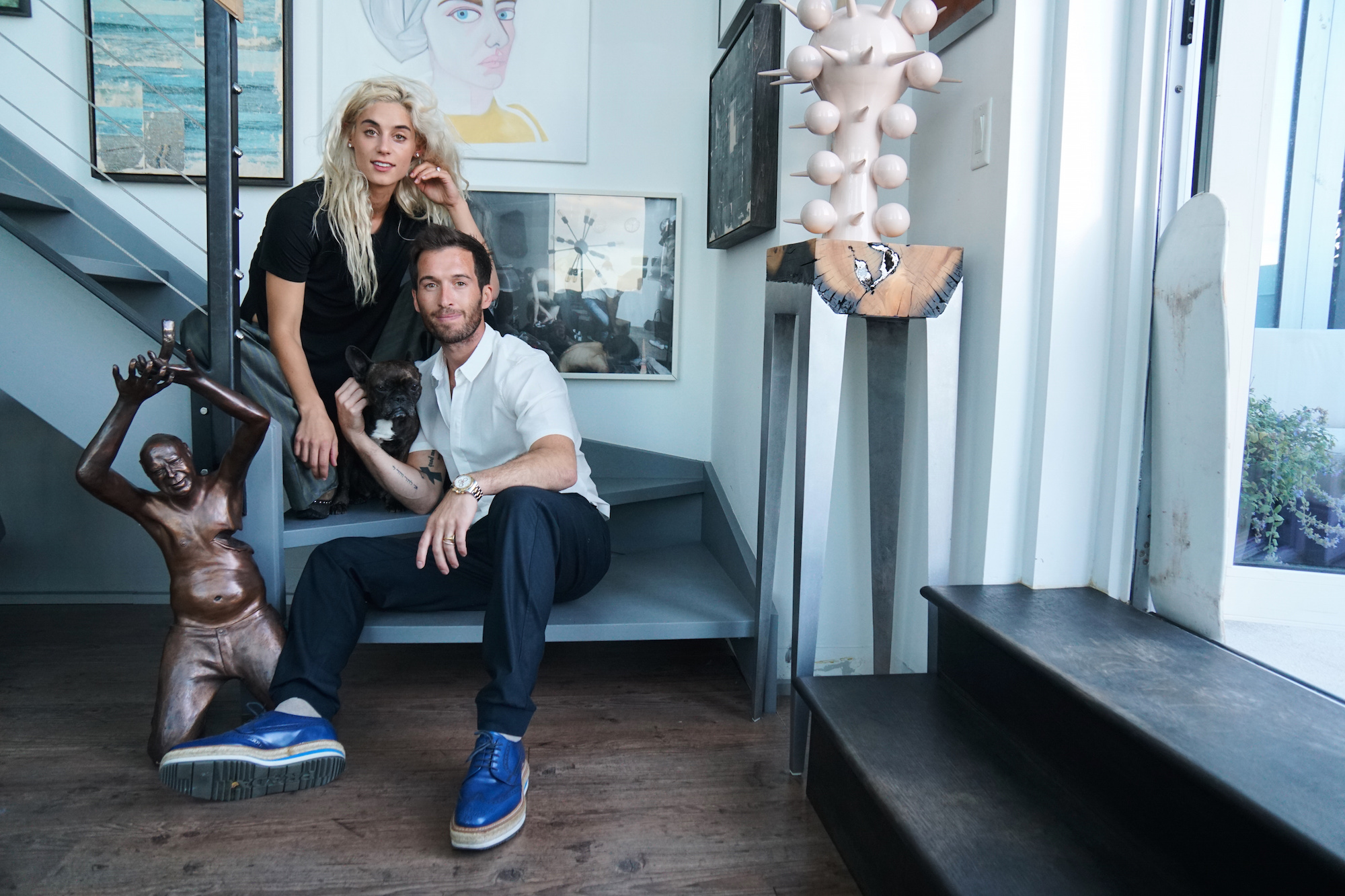 How did you approach challenges when you were starting your own businesses?
Jordan: Figure out how to get over them.
Andi: When a problem presented itself we sat down and just worked it out. You have to recognise what is in your control and what is not in your control and just move forward.
Jordan: The biggest hurdles tend to be financial. There are ways to get creative and avoid those problems. The easiest thing to control is your hands and your hard work. If you have the knowledge to get things done physically, that's good too.
Andi: If your company is something that you believe in and something that you stand behind then you'll find people who want to buy it. You can tell when somebody believes in their concept.
How do you balance fitness and wellness together in your busy lives?
Jordan: We are both really passionate about health. Being happy is my number one priority in life. But number two is making sure that we are taking care of ourselves. It took a lot of years to fit fitness into the schedules we have now.
Andi: Totally. We've just realised that we don't perform to the same quality when we're not taking care of ourselves. If I'm going to show up somewhere,  I'm going to show up to the best of my ability. Life is better when you are taking care of yourself.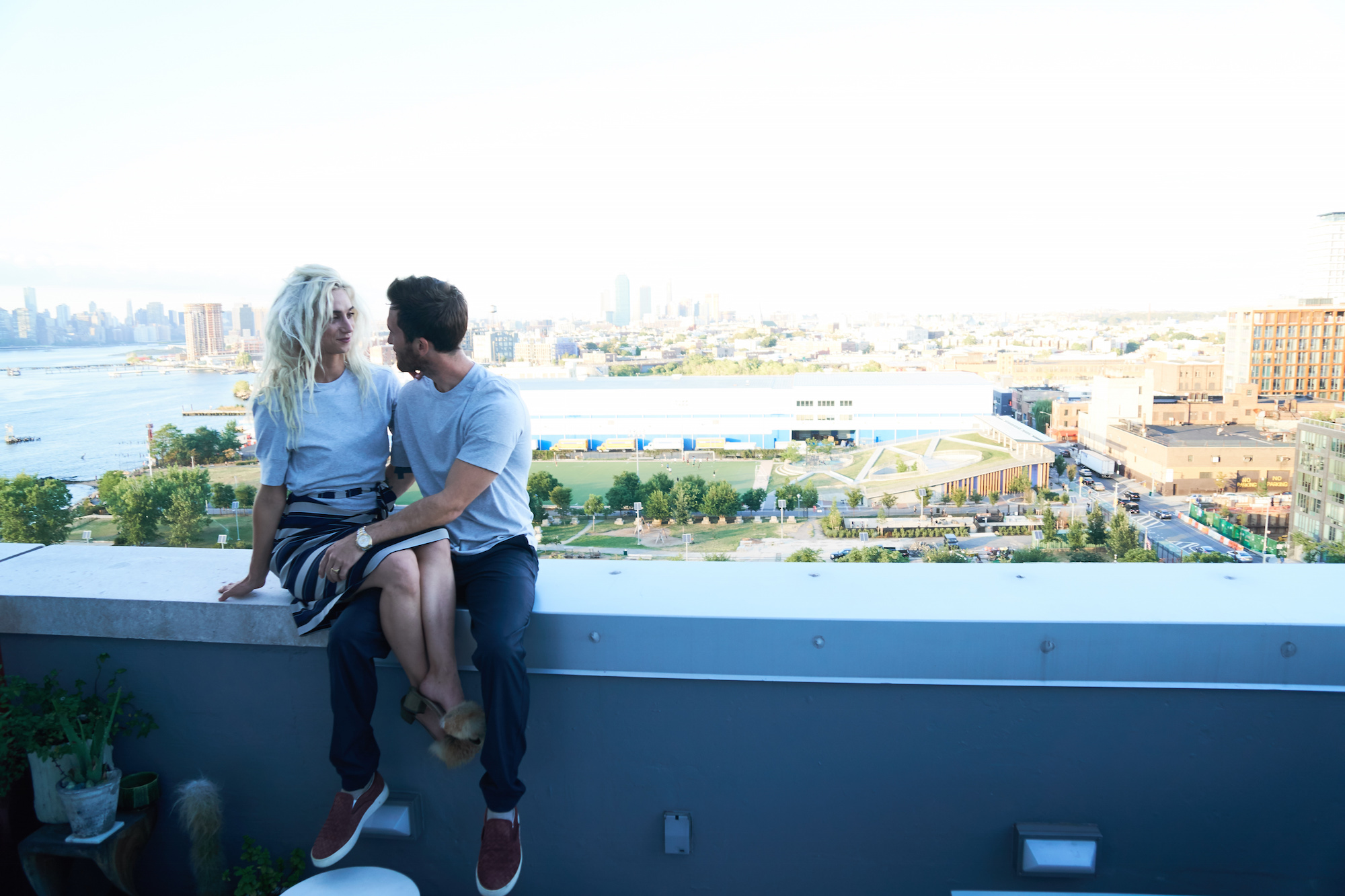 Jordan: Food isn't about being fancy. It's about fuelling your body. If you're super busy and don't have any time to go to the gym, you have to create time for it.
Andi: Jordan and I drink so much bone broth. It's super great nutrition that you can drink out of a coffee cup. We are super active. We rollerblade, we bike and we have a dog that we walk. We spend a lot of time upstate just kind of playing around in the woods, which is really nice. I think it's nice to have a sense of play in your work-out.
What's next for you guys?
Andi: Jordan is developing a haircare brand called Soil, which is a serum-oil hybrid. It's really amazing, especially for bleached hair like mine.
Jordan: We are also making an arts studio where we can make our own work.
Andi: We're building a really big art barn upstate right now. We're going to put in all the tools that we want. We want to have artists come up there and just do stuff.
Click here to shop the full Kit and Ace collection.
Check Out More From Our Conversation Series with Kit and Ace:
The Exchange: Roze Traore x Lauren Gerrie
A Dance and an Illustrator Compare Creative Energies
Two Performance Artists Share Their Creative Philosophies
Life On The Road With Photographers Magdalena Wosinska and Adri Law
Blonde On Blonde: An Artist and a Pro-Trainer On Being an Every Day Athlete