The Grand Palais, normally the setting for Karl Lagerfeld's epic Chanel shows, was the space for the latest Y-3 show at this season's Men's Fashion Week in Paris. There are few other designers who would dare follow in his venue footsteps, but Yohji Yamamoto is certainly one. And few designers other than Raf Simons could grab the interest of super stylish Moonlight actor Ashton Sanders, but again, Yohji is certainly one.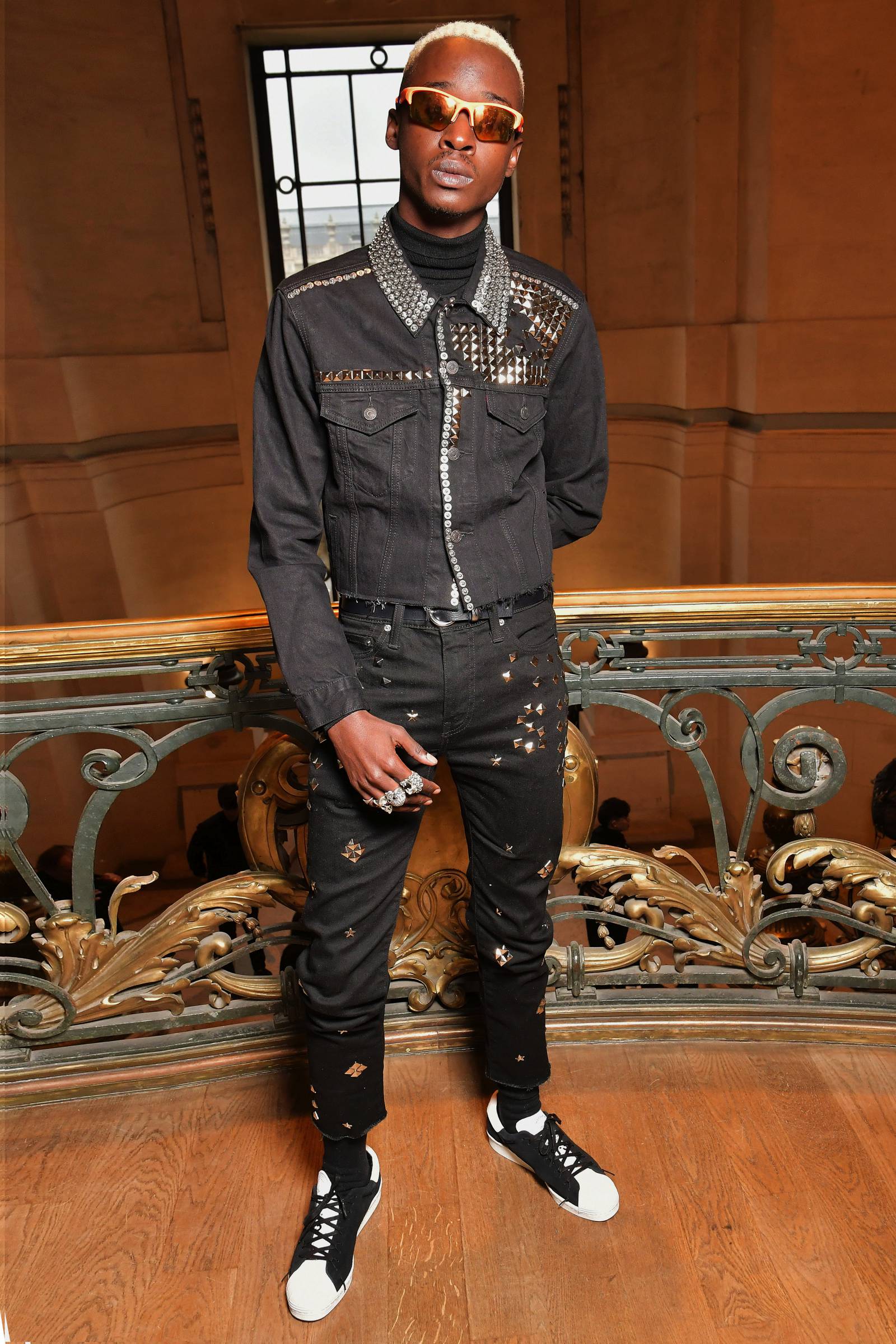 Sanders was joined on the front row by street style star Christina Paik, NFL player DeAndre Hopkins and Chinese actor Chuinan Kong in what must be the most dedicated crowd in all of men's fashion week. As well as the buyers and editors, there were brand fanboys everywhere, dressed head-to-toe out of true Y-3 love.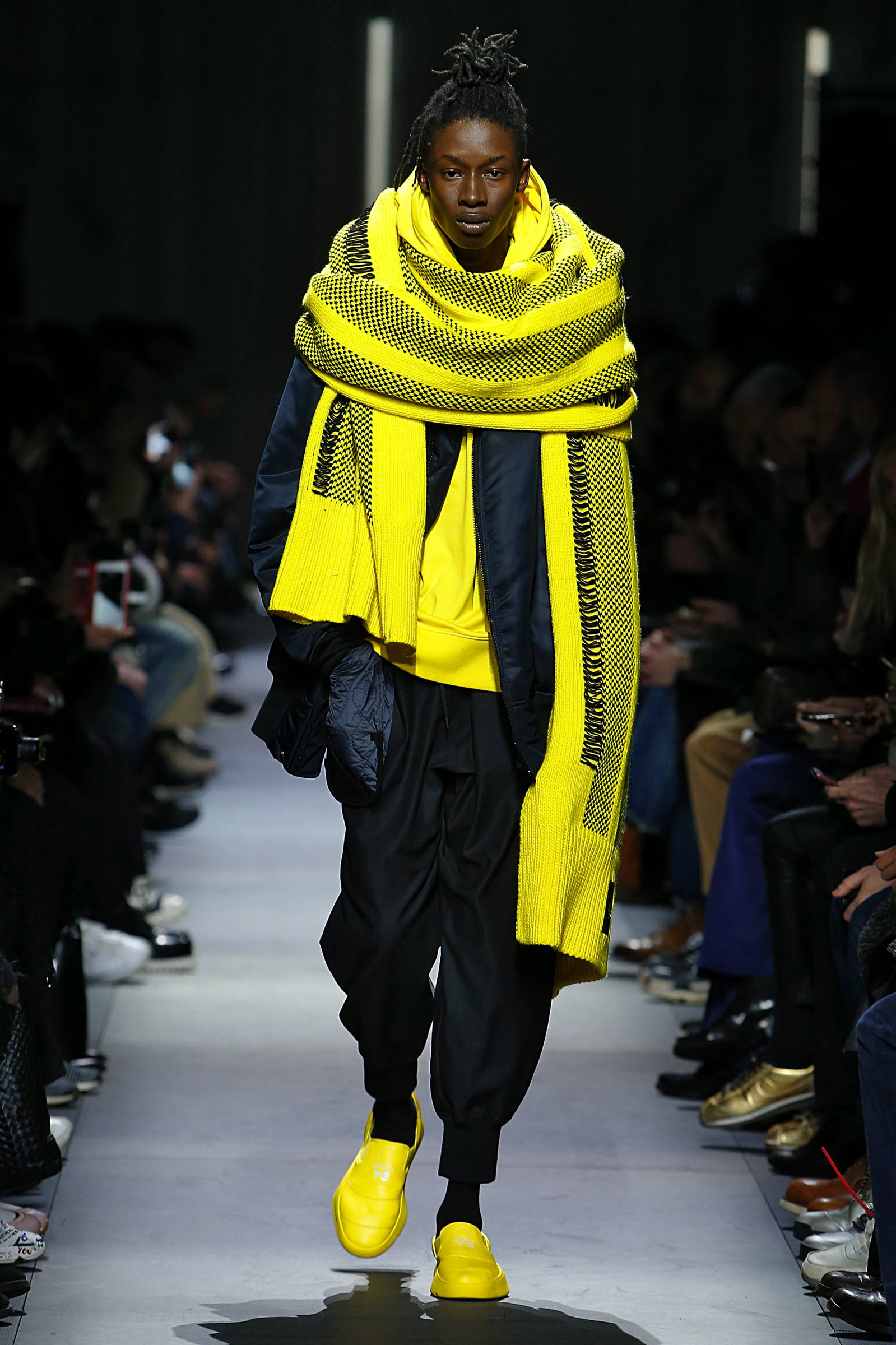 Yohji's latest collection with adidas began with a gigantic, popping yellow scarf and matching shoes that shocked the eyes into focus. As well as the brand's signature black and white, there were also forays into midnight blue, cream and print, with a camouflage floral that brought some organic to the generally graphic.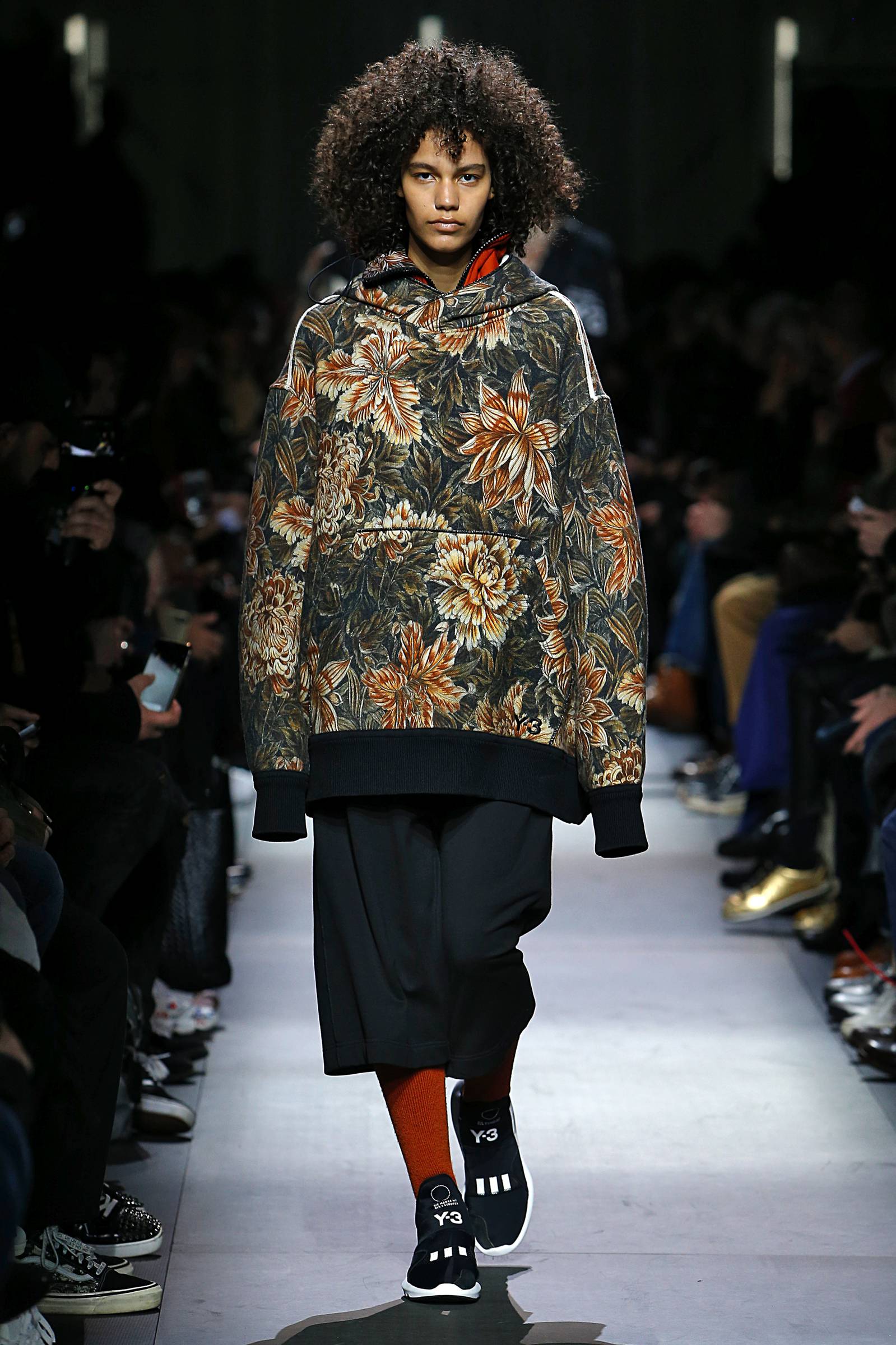 Making things even more natural were the vast knitted scarves that swaddled the wearers (the towelling tunics and coat liners added a mega comfy baby feel too), as well the use of Japanese Sashiko embroidery. These handcrafted elements were the perfect counterpoint to the high-tech materials and techniques that we've come to expect from Y-3 – the cutting-edge innovation of their trainers being the obvious example.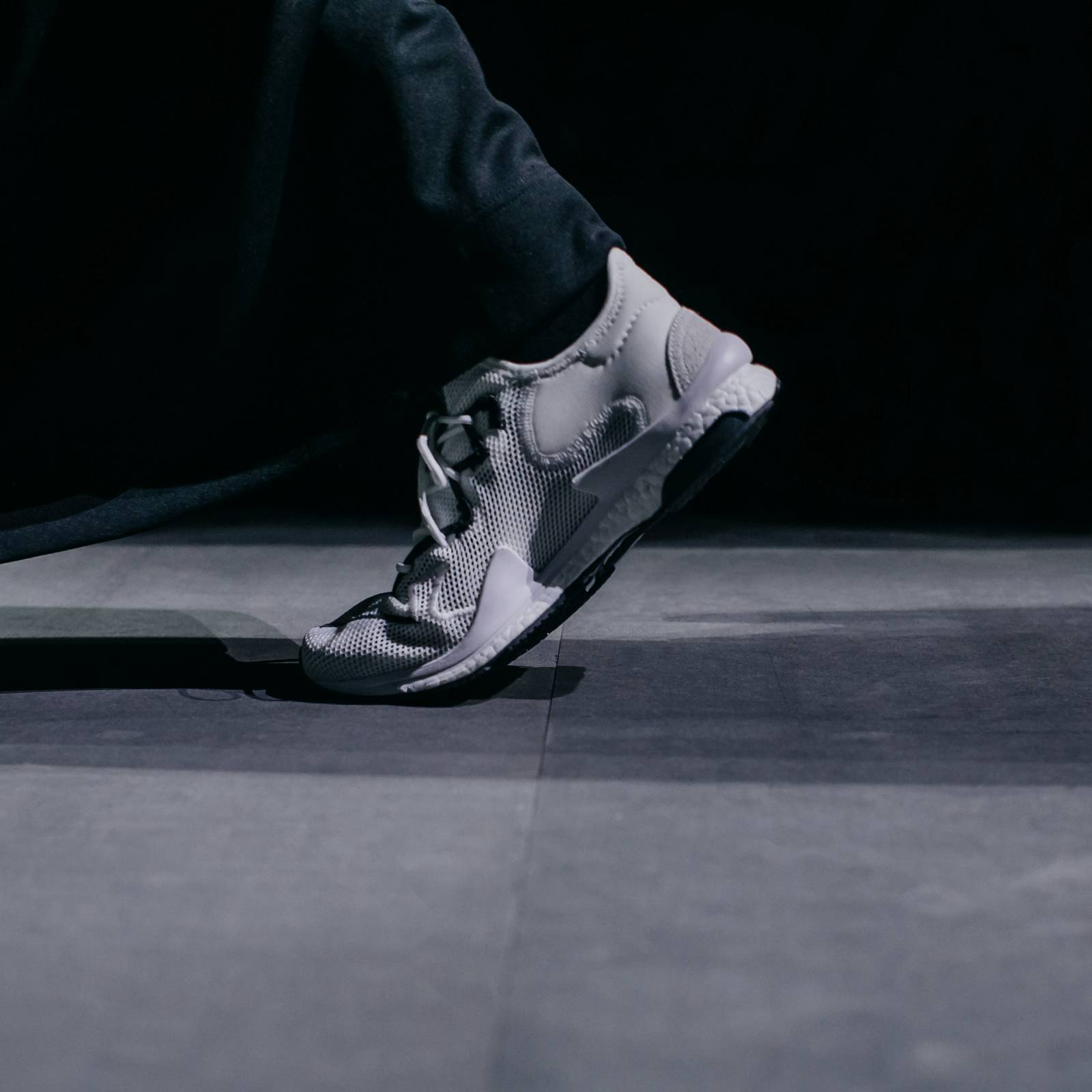 This respectful mixture is something that you can notice throughout adidas's design philosophy. Checking out next season's sneaker drops at a showroom the day before, it was easy to identify that the brand is passionate about marrying old school craftsmanship with future technology.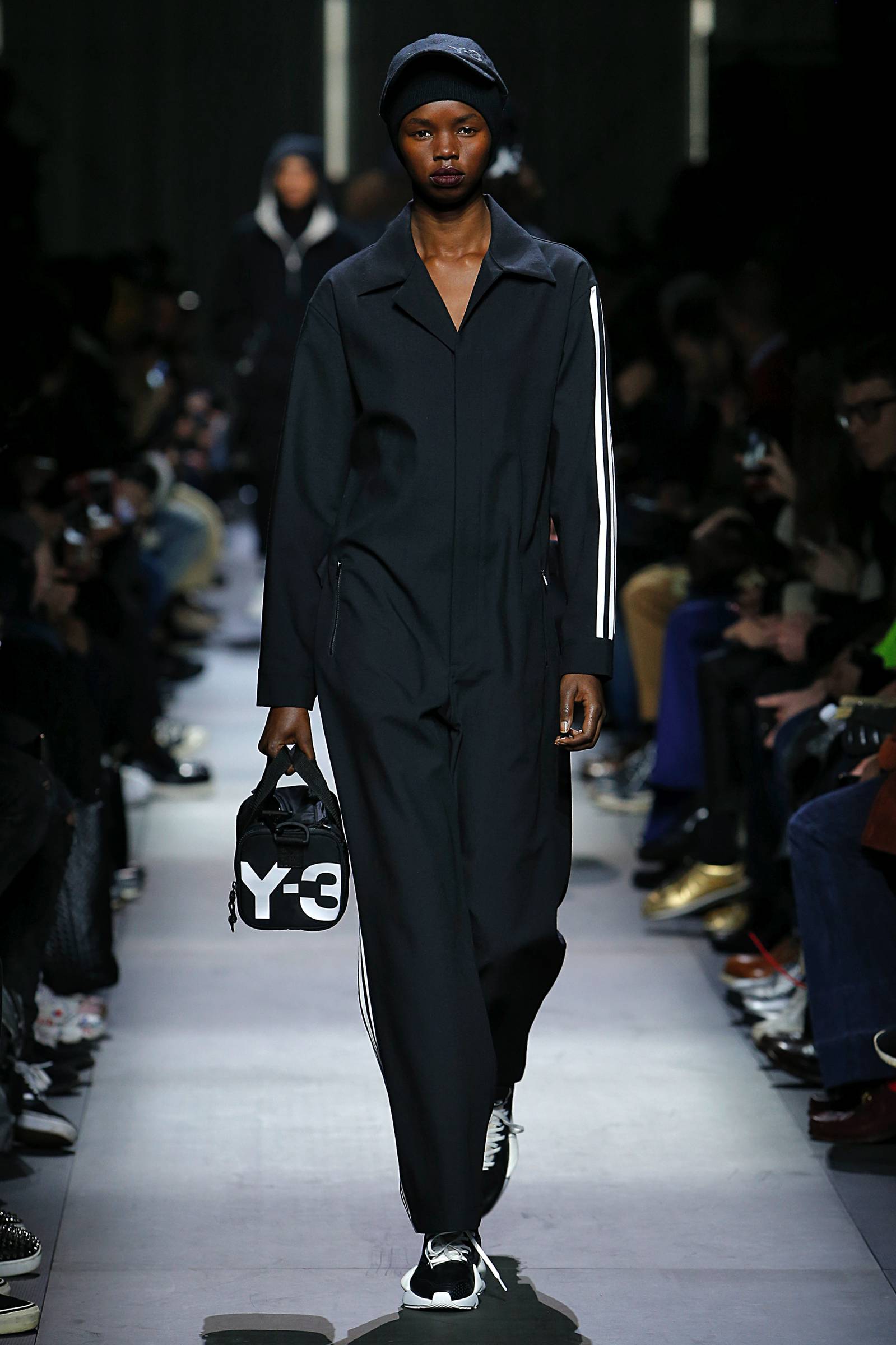 Proportions were mostly big and '90s ravey (it's perhaps no coincidence that the three stripes were prominent too, since they're basically Berghain uniform), and perhaps the simplest and most successful piece of all was the humble boilersuit.