When we think of sexuality in the online world, it's easy to cast our minds to Instagram (a world of fitness models and butt selfies) and PornHub. But Swiss-born American artist Alphachanneling is on a mission to take a more metaphysical, purist approach to erotica. "Under the umbrella of that term is a world of bad lingerie, cheap perfume, chocolates, rose petals and candles…a laughable pantomime of the inimitable wildness and savageness of true love," he says, before reiterating his cosmic ideology that "the erotic is mystical, it's planetary and I love the idea of concealing the divine and the sacred beneath such a culturally trashy costume. That in itself is kind of kinky."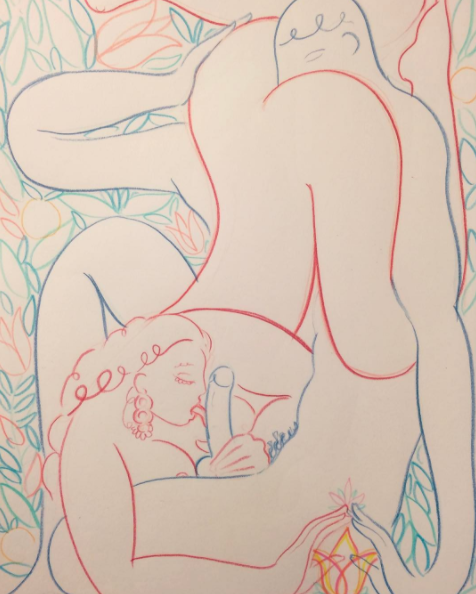 Alphachanneling's sexually charged sketches echo the curvature and fluidity of Picasso's early erotic sketches, but somehow feel super modern. Penises burst into vaginas, hair is pulled back and couples orgasm in Rousseau-esque jungle backdrops, exploding into a technicolour array of wild flowers and sunbeams.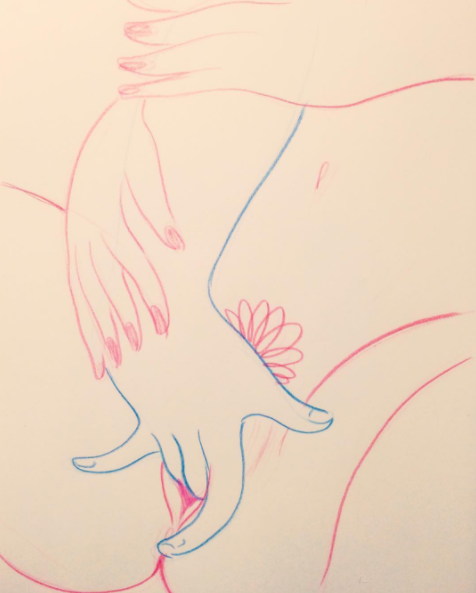 Art critic Jerry Saltz helped catapult the California based artist to internet (and art world) stardom after spotlighting the then-unknown artist, in his December 2014 column titled Is There Great Art on Instagram? Soon enough galleries like Jack Hanley and The Hole in NYC came knocking, offering Alphachanneling the opportunity to display his erotic work offline and IRL.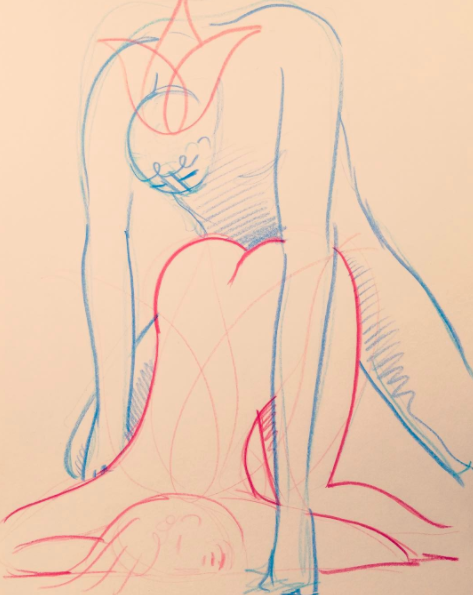 But despite his online and offline fame, he won't reveal his identity, choosing instead to create under the guise of 'Alphachanneling' and keeping his appearance out of the spotlight. "No aspect of playing the public character of the artist appeals to me," he says. "I get no energy from that – in fact, it feels draining."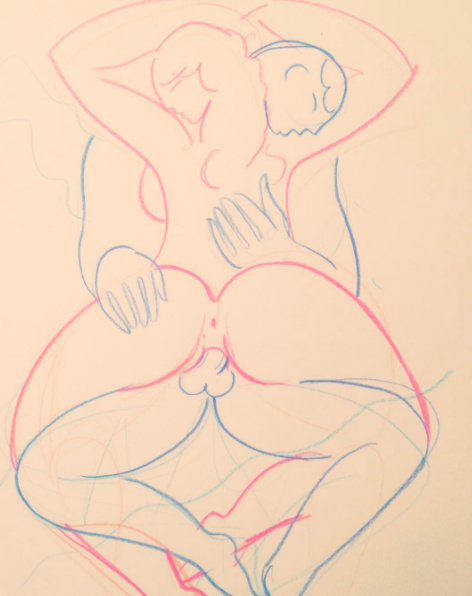 And why does he continue to specifically explore sexuality? "My work on Instragram has been met with an incredible amount of positivity and support. It's tapped into a collective desire to dissociate shame from sexuality. I've established a space that I can step into and experience an unlimited world. The sexual exists without disease, without violence, without manipulation, without shame. For this reason I call it utopian."