Flying hasn't always meant migraines from Ryanair yellow, queasiness from the smell of an Easyjet toastie or being dizzy and distressed in a shazzy airport Duty Free (Cîroc! Paco Rabanne Inviticus! Lancôme Juicy Tubes!). A new Instagram account, Airliners Vintage, is reminding us of the glamorous and design-conscious heyday of air travel.
It's been set up by stylist Raphael Castelmezzano, who was born in São Paulo, raised in Toronto and lives in London. The 28-year-old (who's worked for Dazed, AnOther and Man About Town) loves flying Cessnas and exchanging images of old aircraft, departure lounges and runways with his fellow plane-spotting friends. Now he's decided to share his passion with the world.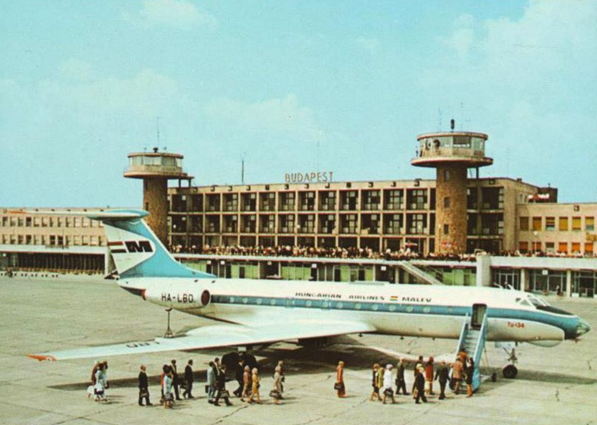 "I've always been fascinated by airliners," Castelmezzano says. "I love beautiful images of airplanes that give off an emotion, a picture of an airliner that makes you feel like you're there, waiting for your flight, arriving in a hot Mediterranean destination, going away for Christmas from snowy New York City to see your family in Morocco, something like that."
We caught up with the man who will make you rethink plane-spotting by encouraging you look at the impeccable graphic design, beautiful materials, exotic locations, notion of nations and the sheer thrill of flying.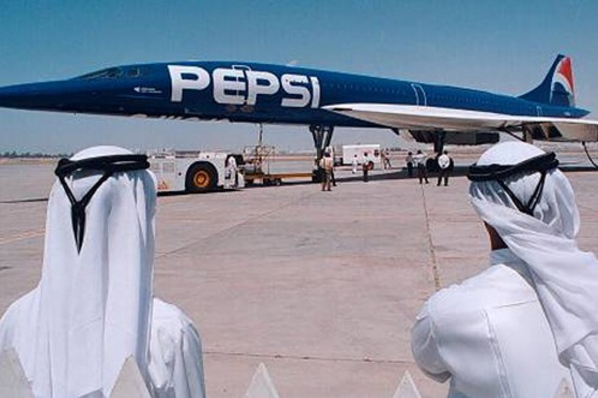 Do you consider yourself a plane-spotter, or is this a different kind of passion? 
I'm very much a plane-spotter. I have albums of film photos of airliners from when I was a kid. My parents would take me to the airport and I would spend hours taking pictures of airplanes before 9/11, when you could walk straight up to the gate and just hang out. I spend a lot of my time in London looking up to the sky, every time I hear an airplane fly over.
When did you get into planes? Can you talk a bit about your obsession with them over the years?
I've been into airliners since I can remember. I say airliners because it was never military planes or private jets – always commercial airplanes. In São Paulo, my grandfather would always take me to the airport and we'd park along the runway and watch the planes land. It was always special to me.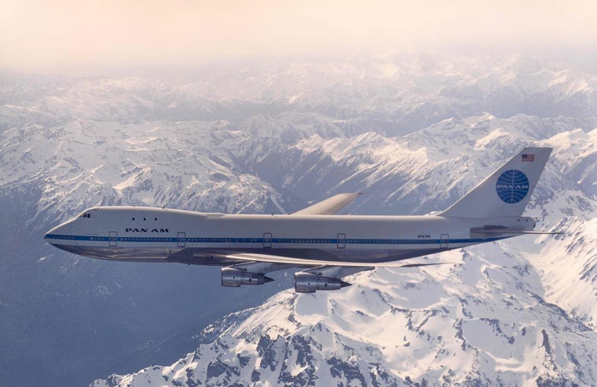 When I turned 10, my parents surprised me with a flight in a Cessna, and I started lessons from that point onwards. I got my private pilot's license when I was 16, but I lost interest in actually flying for a long time as I had to do flight school at the weekends when my friends (barely) were all hanging out, so I felt a lot of resentment. I have some close friends who are also into airplanes, and we spend a lot of time sending each other pictures saying things like "me" and "you" and "me at the beach" and "us working out" (my German friend sent me a picture of an Air Canada and Lufthanasa plane next to each other).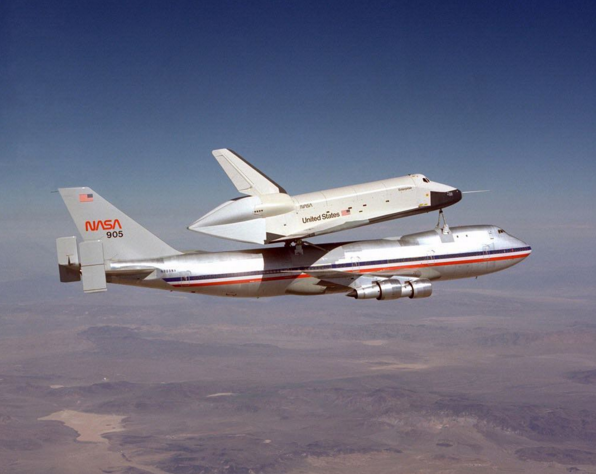 Which past airlines do you think had the best planes, logos and general design?
I love the old Varig livery. It just brings back so many memories and is so iconically Brazilian. It was sad when the airline went under. It's sad to see that happen to a national airline, since it's often indicative of the economic situation in the country. I also love the Viasa Venezuela – it's so tasteful. The '80s were such a good time for liveries.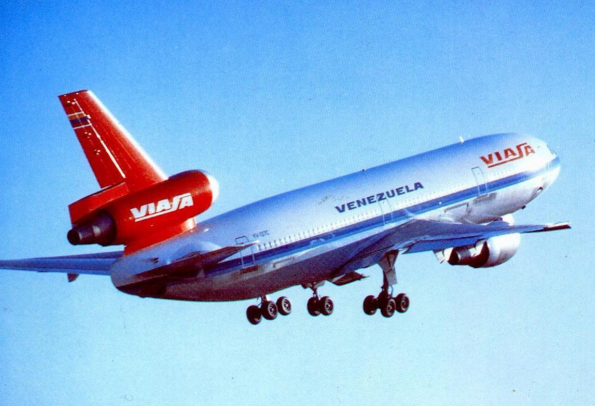 Which airlines do you think are pushing new boundaries today?
I think the only airline pushing the boundaries of livery design these days is Air Canada. Their new livery was announced this year and it's insane. It looks so much like the old one and they've included this amazing sort of black paint job under the cockpit, which is pretty indicative of the '80s! I don't think it will ever age. I hope other airlines move towards a more classic look. It seems it might go that way with all these airlines painting a plane in their fleet in "retro colours" (Lufthansa, TAP, etc). I also love Air France: it's so simple and classic and that's what a national airline should look like.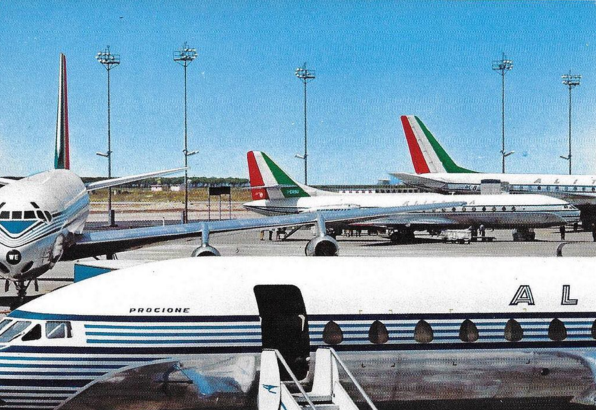 You've including a lot of photos of Concorde. Are you praying for a return?
The Concorde, I love that shit. Honestly, I'm just surprised there hasn't been a replacement for it. I feel like maybe there's no longer a market? Perhaps because people don't really need to be in New York in three and a half hours? There's so much coolness in the Concorde, I just don't think we live in that world anymore. Kate Moss is married now.
Which are the best landing strips in the world for sheer drama?
I guess the best landing strip for drama is St. Maarten. It's pretty insane looking. I've never been to be honest but I have seen a lot of images and videos. I love the beach but it looks a bit tacky to just hang out in front of a runway with loads of tourists. I think I'd prefer to be in Pantelleria at the end of the runway drinking a beer and waiting for a lonely Alitalia plane from Rome to arrive with a couple of friends, I think I might cry, especially if it's dusk.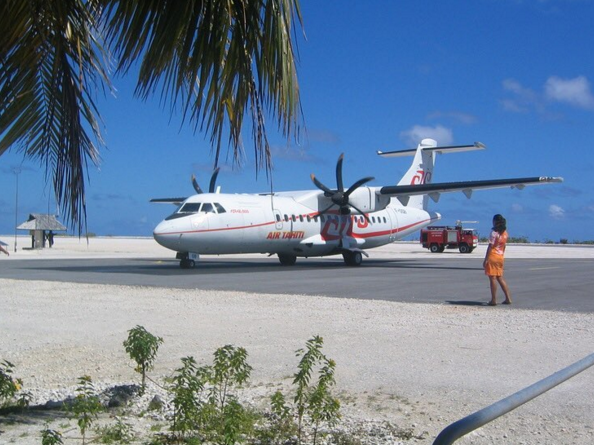 What do you think the coolest departure – arrival cities would be on a journey?
I love exotic flight routes – love being an understatement. I'm always Googling new routes and on forums as it's actually a bit-part of my interest in airlines. There's a flight from São Paulo to Addis Ababa, with a lay over in Lome, with Ethiopian Airlines. They fly the Boeing 787 (Dreamliner) on the route. Sometimes when I'm flying back to London, that flight is leaving around the same time, so I go over to see who's actually flying that route. It's often a couple of business men, and not many more people. It's so cool. I love the idea of flying from South America to the other side of Africa at night. It's so isolating up there. You must have a lot of time to think. Those kind of flights really do it for me.