You might remember British knitwear brand Hades from their debut collection Some Girls Are Bigger Than Others, which saw the brand's founder and designer, Cassie Holland, create a range of knits with the names of four of her favourite bands on them (The Slits, Patti Smith, The Smiths and Sonic Youth). The collection was an instant sell out, was on the backs of every Insta IT girl and sold out in under 20 minutes.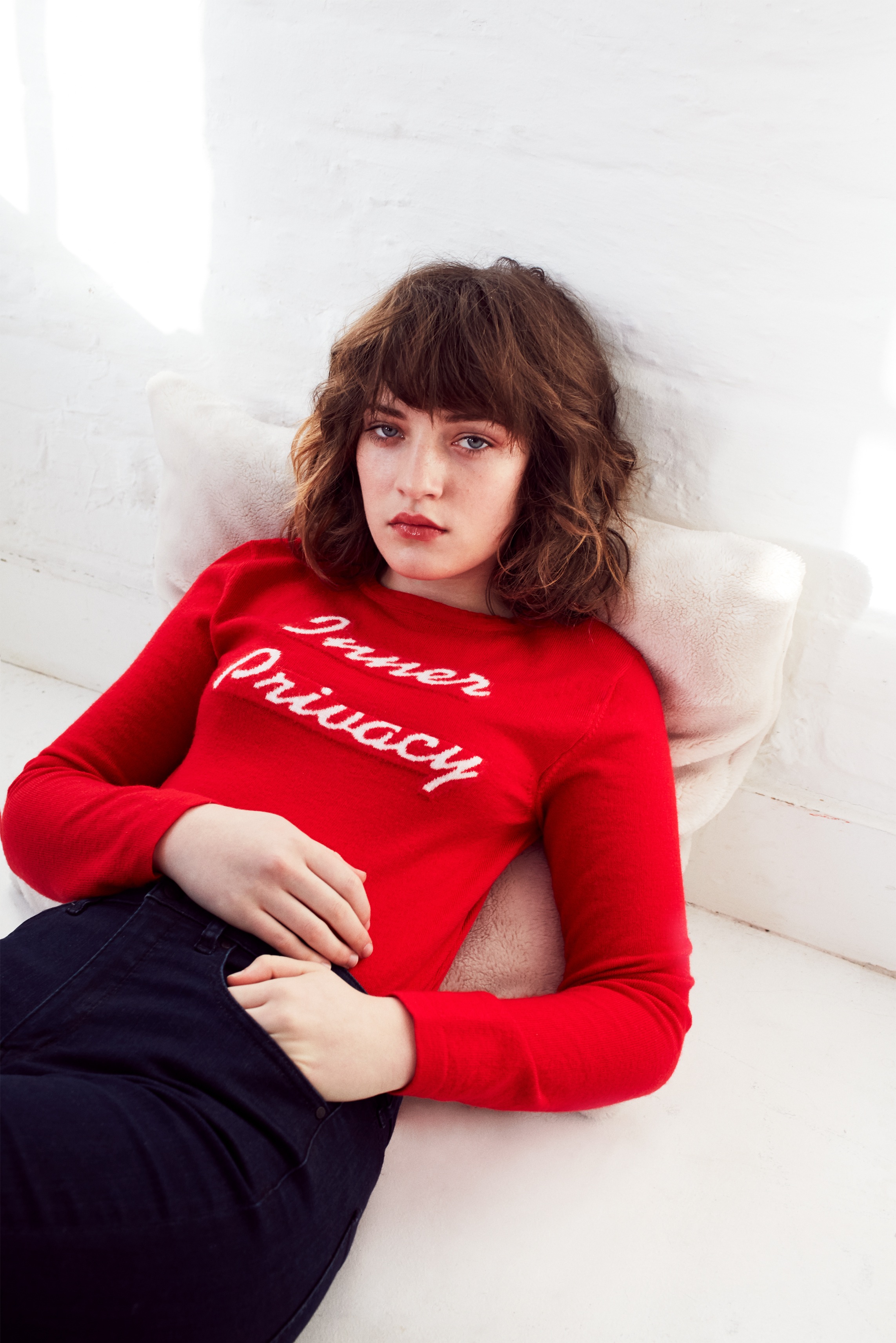 For the brand's S/S 17 collection Inner Privacy, Cassie gave the brand an emo twist. Utilising the brand's signature of bold-coloured, crew-neck knitwear, the playful hues are juxtaposed against melancholic embroidered slogans, that I'm pretty sure every single one of us can relate to (but haven't said out loud), from the self-explanatory 'Inner Privacy' to 'Jealousy' and 'Unrequited Love' to 'La Douleur Exquise' (French for the exquisite pain of wanting someone you just can't have).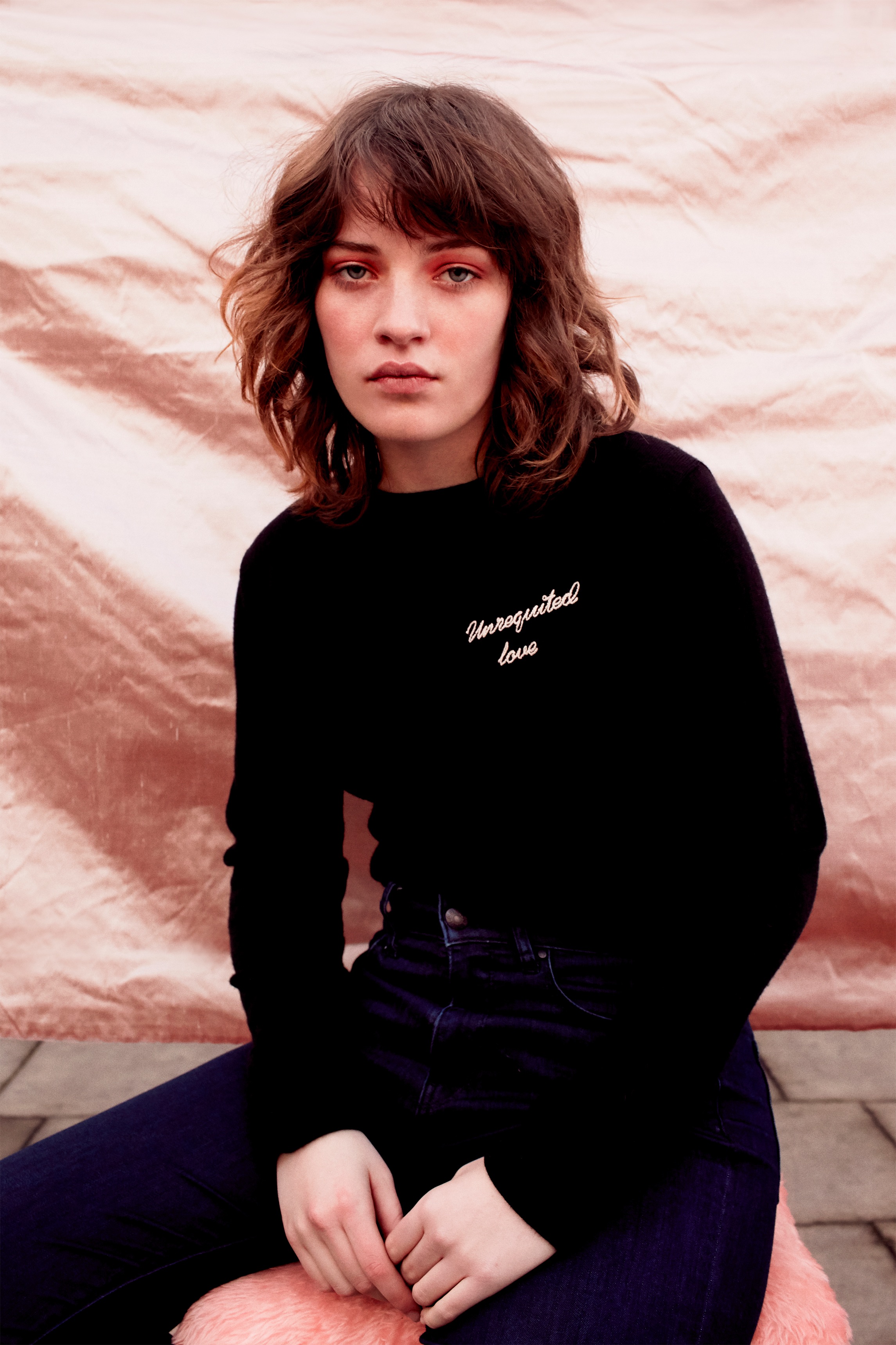 The 17-piece collection is made from fine, super-soft merino wool and comes in an array of hues, ranging from duck egg blue to bubblegum pink. "To some, the inner self is a lonely and incomprehensible place and to others, a source of joy and celebration. Our collection recognises the dichotomy of the beauty and hardship of inner privacy," explains Cassie. Each sweater will come with a collection of short stories written by a selection of handpicked authors.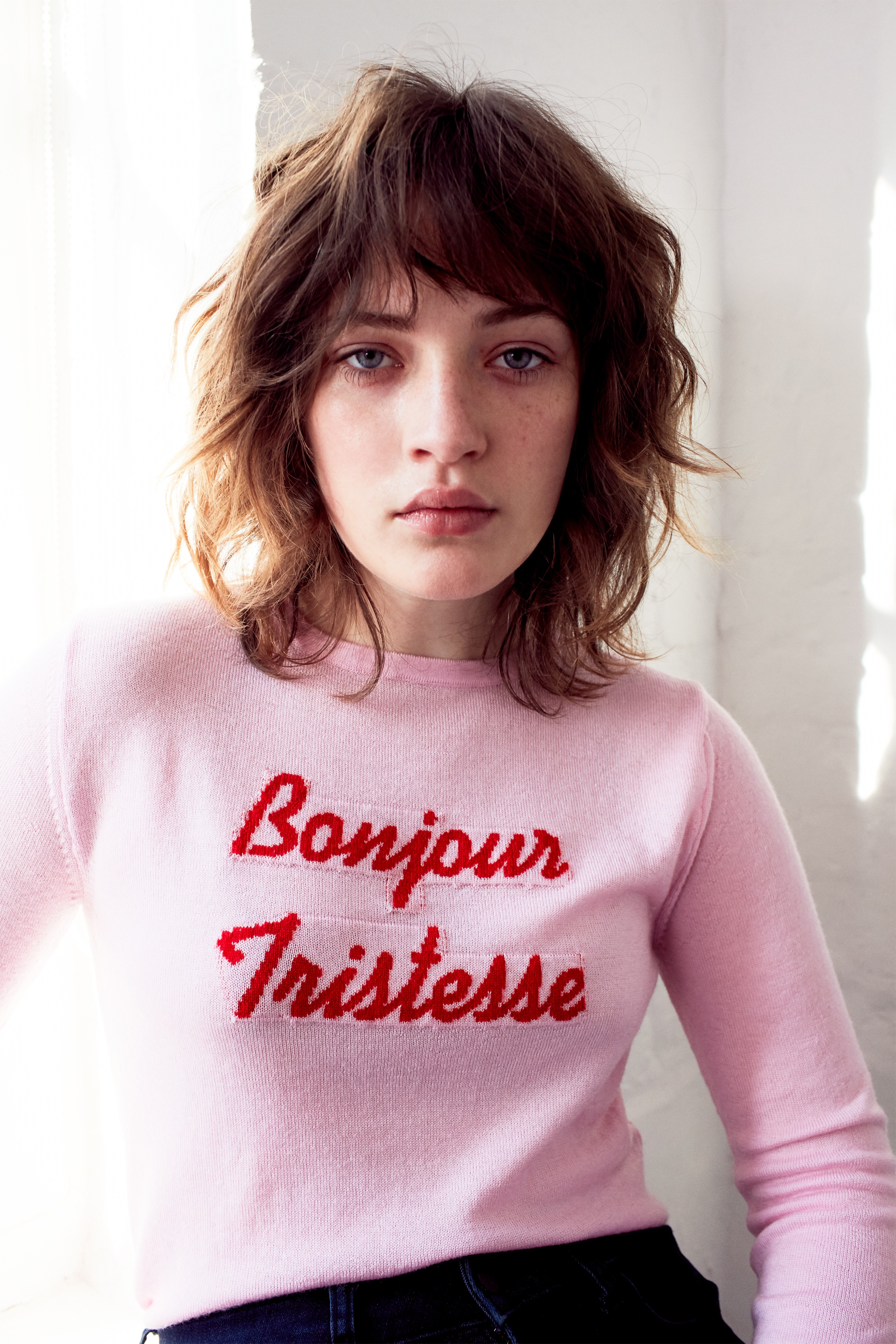 £160 hades-shop.co.uk