Eileen Myles' book Chelsea Girls, is a raw and magical account of her life struggling for food, money and work in late 70s and early 80s New York. It takes you to a world where artists met at the Bowery Poetry Club, hung out at the Chelsea Hotel and had their picture taken by Robert Mapplethorpe. It's a Mapplethorpe portrait of Myles that graces the book cover and she tells the story of the shoot inside.
Myles' work has had other dramatic effects. Last year, while researching a character modelled on the 66-year-old poet, intellectual and radical dyke for the TV show Transparent its creator Jill Soloway felt so drawn to the real life inspiration that she knew she'd fall for her in real life. They are now in a relationship.
This month Chelsea Girls is republished in the UK along with a new poetry collection I Must Be Living Twice: New and Selected Poems 1975-2015. Radical, accessible and candid, they show Myles at the height of her powers of transportation. Amuse sat down with her to talk about the travel that has transformed her over a 30-year career.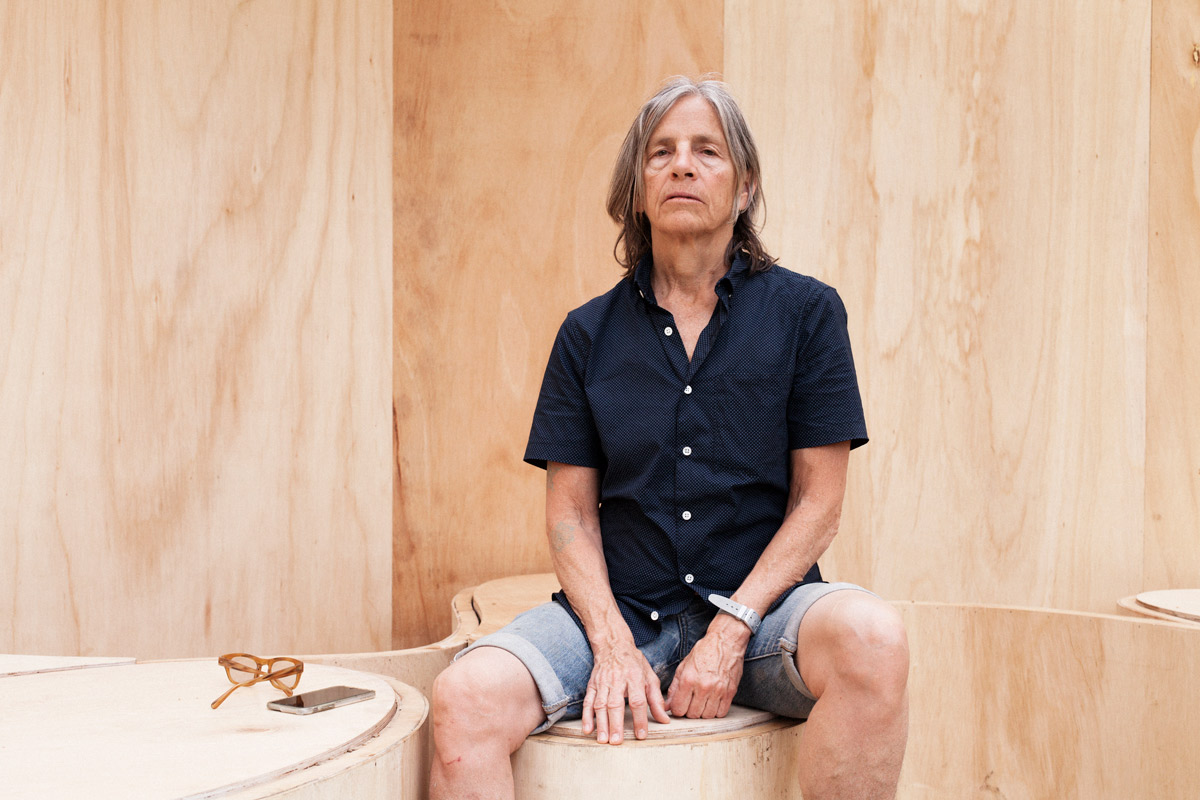 Epiphany in a Montreal Motel
After hitch-hiking post-university across Europe for six months ("I was not altered by the experience. I was still a depressed, slightly alcoholic 21-year-old"), she travelled to San Francisco via Canada, where she had an epiphany. "I have such an amazing memory of being in this little motel in Montreal. Weirdly, it was this first alone adult moment. There were shutters on the window, partially open and lights flickering outside. I was in my bed alone and I just had this amazing feeling. It was just like getting a great blow job. I was just like, 'This is incredible!'"
Poetry and Post-Punk in New York
In 1974, she went to college in New York. She quickly dropped out, but the city captured her imagination. "It was just gleeful," she recalls. "I was young and I had come to a real crucible of freedom and it was the thing I'd been looking for. I knew I was just wasting life but I also knew there was something holy about it." She was broke but gained a community of artists and poets. There were always parties, and free drinks. "You'd go to a reading at the Gotham bookstore and upstairs afterwards there'd be a reception," she says. "John Ashbery [Pulitzer Prize winning poet] and Allen Ginsberg would be there. I'd pinch John Ashbery's ass and he'd like it!"
The city (where she still has a home in the East Village) fired Myles' creativity. "I got to New York and there was a band on the fourth floor in my building. And it was Blondie. I started to understand that the people who said they were doing things were actually doing these things now and they were good and they either were culturally important or they would be."
The American Dream: Texas
Texas figured in Myles imagination since she was a child. "I don't even know why," she says. "It's just a state with kind of a vibe. When I was a child it was a very normal fantasy that you were going to go steal horses and ride to Texas. I had a girlfriend in the 70s and we had a theatre company, which we called Lost Texans Incorporated. It's such an American thing."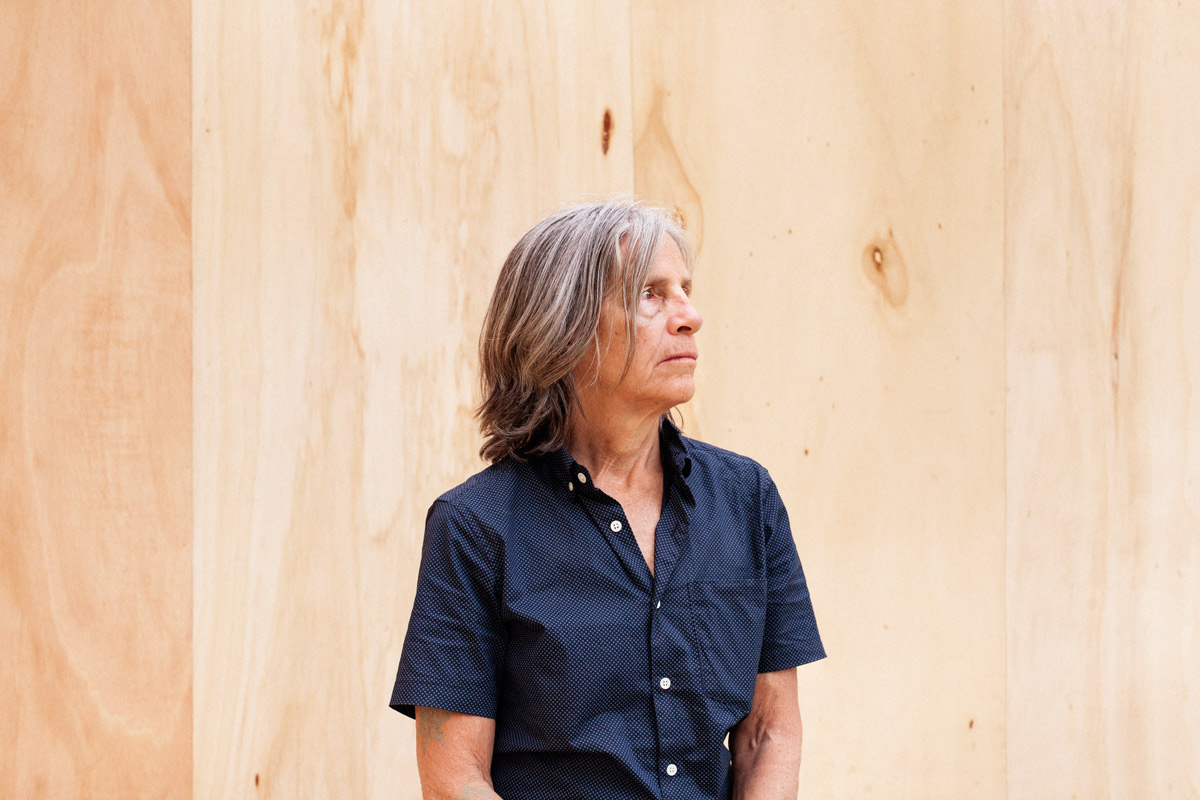 Touring America Pt. I
In 1991-92 Myles campaigned to become the US President, visiting 28 cities. "I was invited to El Paso to paint my slogan on the border. It was before 9/11 so you could give someone a quarter and they'd push you in an inner tube and you'd paddle across the border. That's how people came to the States from Mexico."
Touring America Pt. II
Myles toured with lesbian-feminist art collective Sister Spit in 1996. "I was 20 years older than them too. We were a hot band travelling around America and sleeping on the floors of anarchist bookstores. It was really the dream of being in a band and going on the road. It was really the rawer way, reading in bookstores and gay bars and coffee shops."
Mercury Goes Through London
"I didn't like it when I hitchhiked. I enjoyed it when the Serpentine invited me over for a poetry marathon in 2010. I thought, 'This is an amazing city. The smartness and the speed and the richness.' That time I thought I could live here, but I didn't make any plans. Even my astrologer said that Mercury goes through London. That would be really good for you."
Yearning for Belfast
Myles, who has Irish ancestry, lived in Belfast in 2013. "I went there to buy a house," she says. "There was something about it. It's not a normal travel memory. It's a physical yearning to get back to that space. Something got in."
Marfa in the Stars
Instead Myles bought in Marfa, the art city in West Texas, where she'd gone to finish writing her new book last spring. "I wanted a place I could go to that was my writing place," she says. Her astrologer approved. "I asked her should I buy the house and she said yes, that this was a good idea. It's all on the phone. She's in Olympia, Washington."
Chelsea Girls and I Must Be Living Twice are out now on Serpent's Tail.