Dian Hanson is a one-of-a-kind woman. She stands at over six feet tall, with poker straight platinum blonde hair and towering legs, and at 64-years-of-age is still an Amazonian goddess of pin-up proportions. More importantly, she's a fervent sexual anthropologist.
Having started her pornographic career in the '70s – behind, rather than in front of the camera – as editor of seminal smut publications like Puritan, Juggs and Legshow, Dian has become a global oracle on sexual discourse.
As one of the first female pornographers, Dian's career has been varied: from writing fetishistic reader-derived porn during NY's pre-AIDS sexual peak, to casting and directing shoots and films. Beyond its most primal elements, her work has found her meticulously studying the psycho-sexual wants and desires of men and women for over four decades.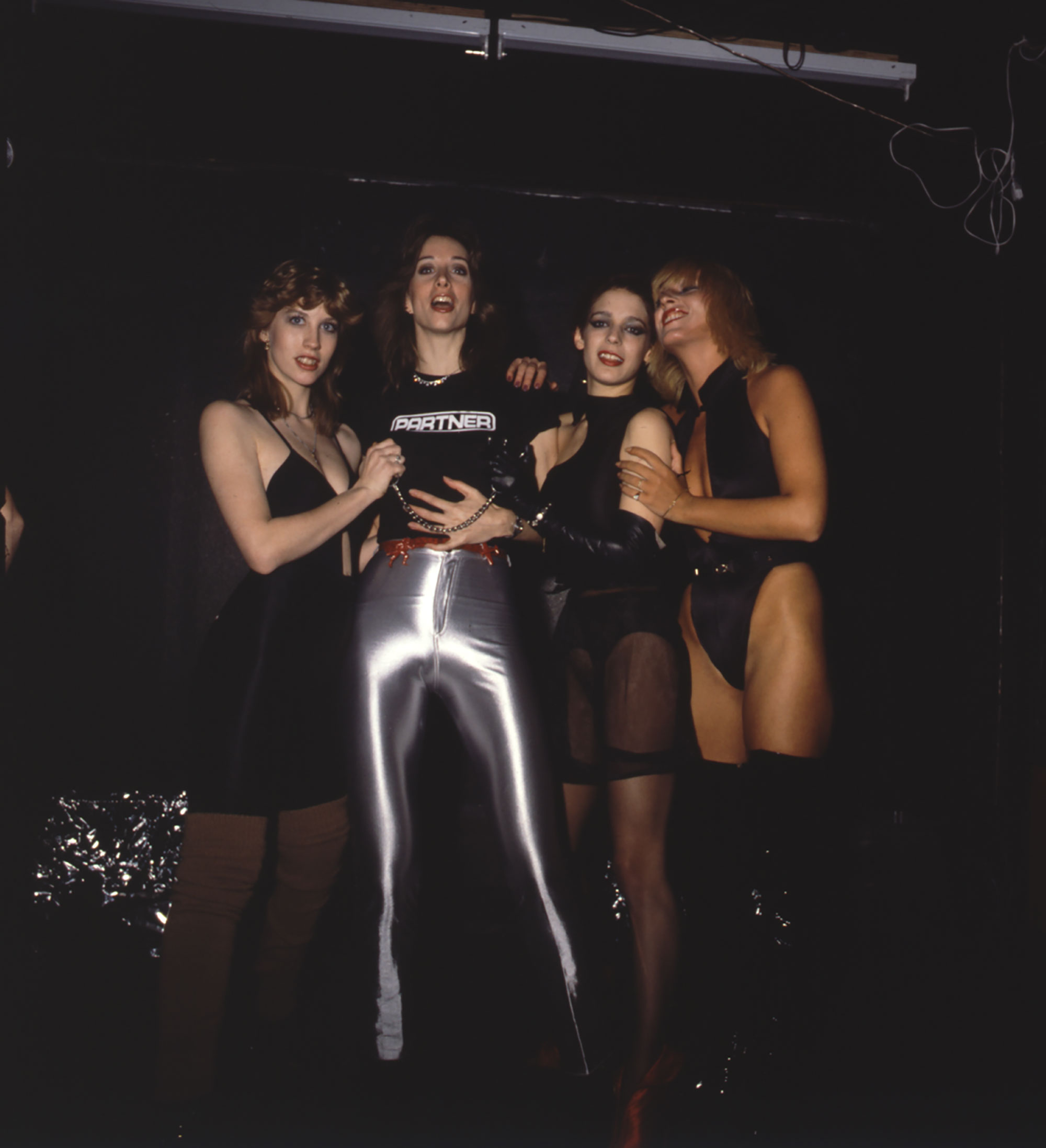 Now with her current job title, as Taschen's Sexy Book Editor (yes, this is actually her job title) Dian works from her office in Hollywood, situated in the bizarre building "Crossroads of Hollywood" on Sunset. Her desk is covered in erotic literature awards, sexual paraphernalia (micro hermaphrodite silicone sex dolls and Slut of the Year awards) and the walls are lined with everything from sexual psychology books to Nobuyoshi Araki imagery.
In the second segment of a three-part interview, Dian opens up about NY's Jewish porn scene, 600-strong sex clubs and what men really want.
Have you ever tried a career that's not sex-related?
Well for a minute I was a respiratory therapist in Pennsylvania. Then I got another boyfriend who was — and I don't want to dwell on him because he's such a fuck — the PR for a guy who had a string of adult bookstores.
I love that you just kept falling back into porn!
I know. Just falling in porn! That guy wanted to start a magazine because Larry Flynt had started Hustler and it was 1976. So we moved to New York and started a magazine.
Was it on par with Hustler?
Yeah, It was called Puritan. It had written words, but not good words, and sort of arty photographs, but hardcore. So I broke up with that guy and by that time I had met other people in the porn business because all the magazines were in NY. So I just went off and worked for other people.
That's so funny about NY, because the majority of porn films are made in LA. They must've been massively visually different because of the lack of space and lighting etc?
Exactly. New York porn films were all gritty and dark, and the people weren't blonde. All the men were Jewish and the women were, for the most part, Irish, some Italian. The guys were all like Jewish guys who had gone to film school. They had real skills and talent. But, yeah we had a rich, robust porn industry in NY, so I could work at magazines and once you got started with a magazine, you opened the door to this secret world. You then knew all the right people and could move around. I was always getting fired.
"If a reader was a stripper who gave shoe shines, we'd find out where she was and do a real story on her"
What for?
I had a mentor, Peter Wolf. He was great and taught me a lot. He was an alcoholic and was very brilliant but very difficult and he'd invented reader-written magazines where we'd had a lot of reader-input. If a reader was a stripper who gave shoe shines or something, we'd find out where she was and we'd do a real story on her, we'd go to her town. I had this bulky video rig and we'd go out and make videotapes, in '79, '80. We had home video then, so we were selling videotapes, but we'd sell like four.
It sounds like there was money in publishing then?
We were just blowing money. That's the problem. We were blowing the publishers' money. And he was drinking it up and we were doing a lot of drinking and partying with the people.
Was it as orgiastic as it sounds, or is that just fantasy?
Yes it was. And because there were swingers clubs in New York where you could pay and go in. Player's Retreat was the big one. And then there were loads of S&M clubs.
Player's Retreat. Love that name.
It was originally in the basement of a hotel, which was a gay bathhouse, so it had an Olympic-sized swimming pool, hot tubs and steam rooms, then disco dance floors and a warren of little tiny rooms in the back. That was a lot of fun. And because we were in the sex industry, we could go in for free.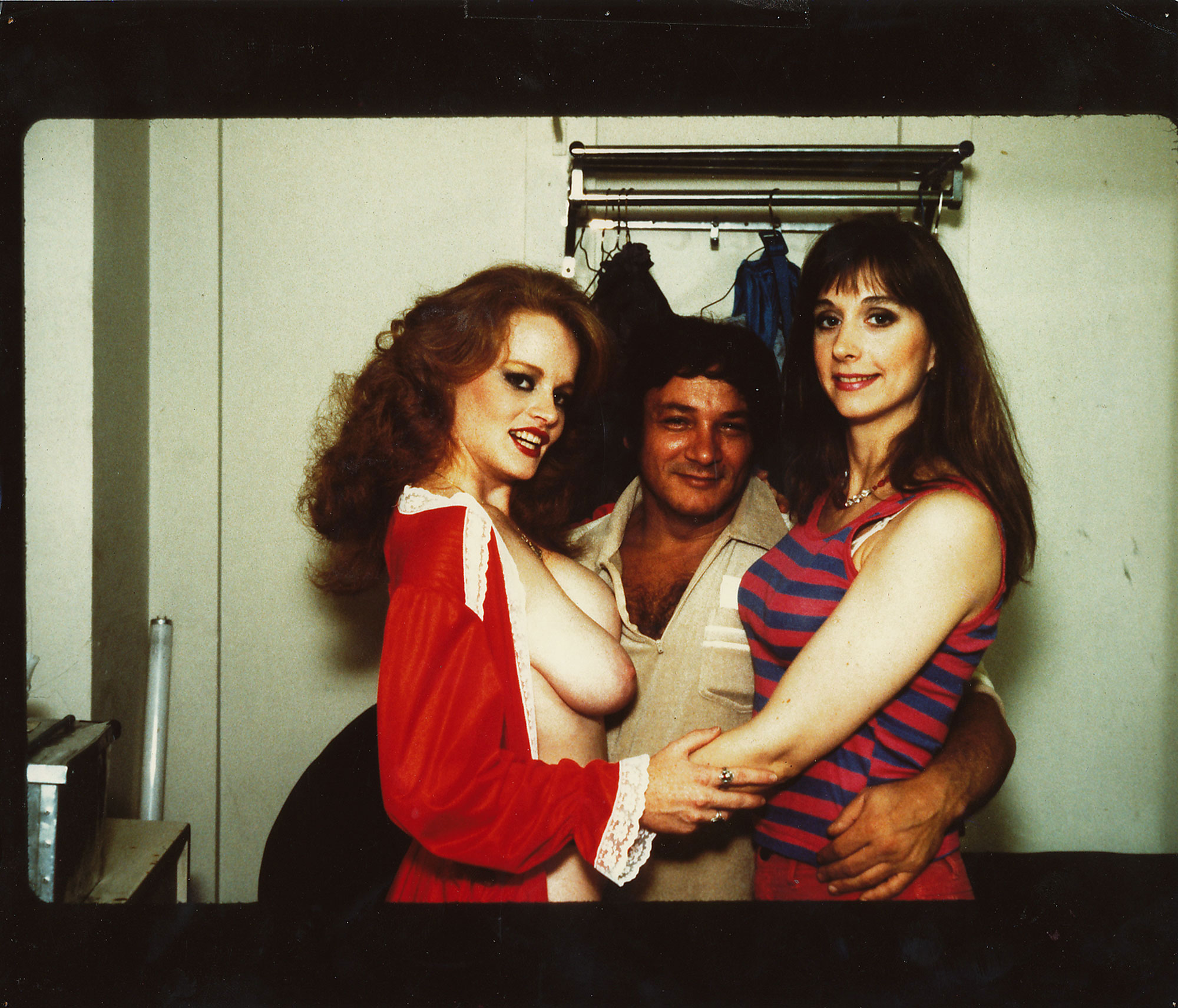 Perks of the job.
We could just go in there and hang out and eat the buffet. This was before AIDS, so there were S&M clubs, there were swim clubs, there was just about a club for every conceivable thing. And celebrities would come.
What was the scene like? Did you start or end your night there?
Well first you'd go to the bar 'cause you couldn't drink there. They didn't serve alcohol. You'd smuggle in your own alcohol but then once you got in, you took your clothes off, then you'd put it in a towel. On a Friday night there'd be at least 600 people there. But it was so fun. It was open, it was free-spirited, it just seemed like nothing could spoil it. And then AIDS came. That was it. Just like everything closed. Everyone got scared. People started dying. It was just horrible.
And you were obviously still working within the magazine and the porn world. It must've had a detrimental effect on the industry.
It affected everything. In the '80s, I was editor of Juggs and Leg Show, and the company that published them made 80% of the gay magazines in America, so our sales went down because gay people were terrified and so they retreated from sex in general. They formed couples and there was a lot of pairing up and moving to the country. It also started killing all our art directors 'cause art directors were traditionally gay.
"People wanted big giant women to step on them and kill them. All these odd, little niche sexual tastes. It was just fascinating."
I bet, and I guess a lot of religious fanatics were revelling in everything that was happening as well.
Oh yeah, "Now the thunderbolt of God has come down!" And there was so much terror among all of us. I knew people who died who I'd had sex with. And because everybody, especially women, were assumed to be bisexual then – I get into this in my new book Lesbians for Men – you all had to have sex with each other, because it was just kind of pushed on you. All the gay magazines and the company went down but my magazine sales went up.
On Juggs and Leg Show?
We became the big magazines. Leg Show particularly was a fetish magazine that came in and was nothing when I arrived. I was interested in it because I'd been doing other magazines, I'd learned the formula quickly. Like, "OK, blondes with big breasts, that's what people buy, great, OK." You do that over and over and you just…[sounds like she's pretending to kill herself]. So to come upon a magazine where the people were foot fetishists, panty fetishists, lingerie fetishists, stocking fetishists was great. They wanted big giant women to step on them and kill them. They wanted a woman to roll her stocking up and down her leg over and over and over. They wanted a woman to dominate them in a motherly way. All these odd, little niche sexual tastes. It was just fascinating.
On a psychological level it must have been really enlightening.
Exactly. And they were more intelligent than the people I dealt with. They were able to express themselves.
Next up: Dian settles down with a writer, discusses her new book Lesbians for Men and explains why the internet has changed our sexual tastes forever. 
Bob Mizer: 1000 Model Directory is out now and Lesbians for Men is out 16th October on Taschen