As we enter the most outrageously fun part of the festive season, thoughts turn gently to a different kind of amazing that might be waiting for us after the New Year.
Maybe this kind of fun won't involve a Prosecco drinking competition before dinner or eating a whole box of Celebrations and a pack of Waitrose mini-mince pies between two of you. But if you really want to make your loved ones happy—and we're well aware that you know what's good for them, often better than they know themselves—then a gift with their wellbeing in mind is surely the way to go.
We're talking transformation here, and although gifts are by no means essential to that, sometimes a 19-year-old cousin isn't ever going to get to the gym until you give her an FKA Twigs t-shirt to wear on the treadmill. Your uncle has always had trouble sleeping, but who is going to introduce him to the restorative benefits of lucid dreaming if it isn't you?
Sometimes this part of December feels like all the ideas of the year crashing into each other. Then January comes along and we're ready to imagine again.
Spa Day at ESPA Life at The Corinthia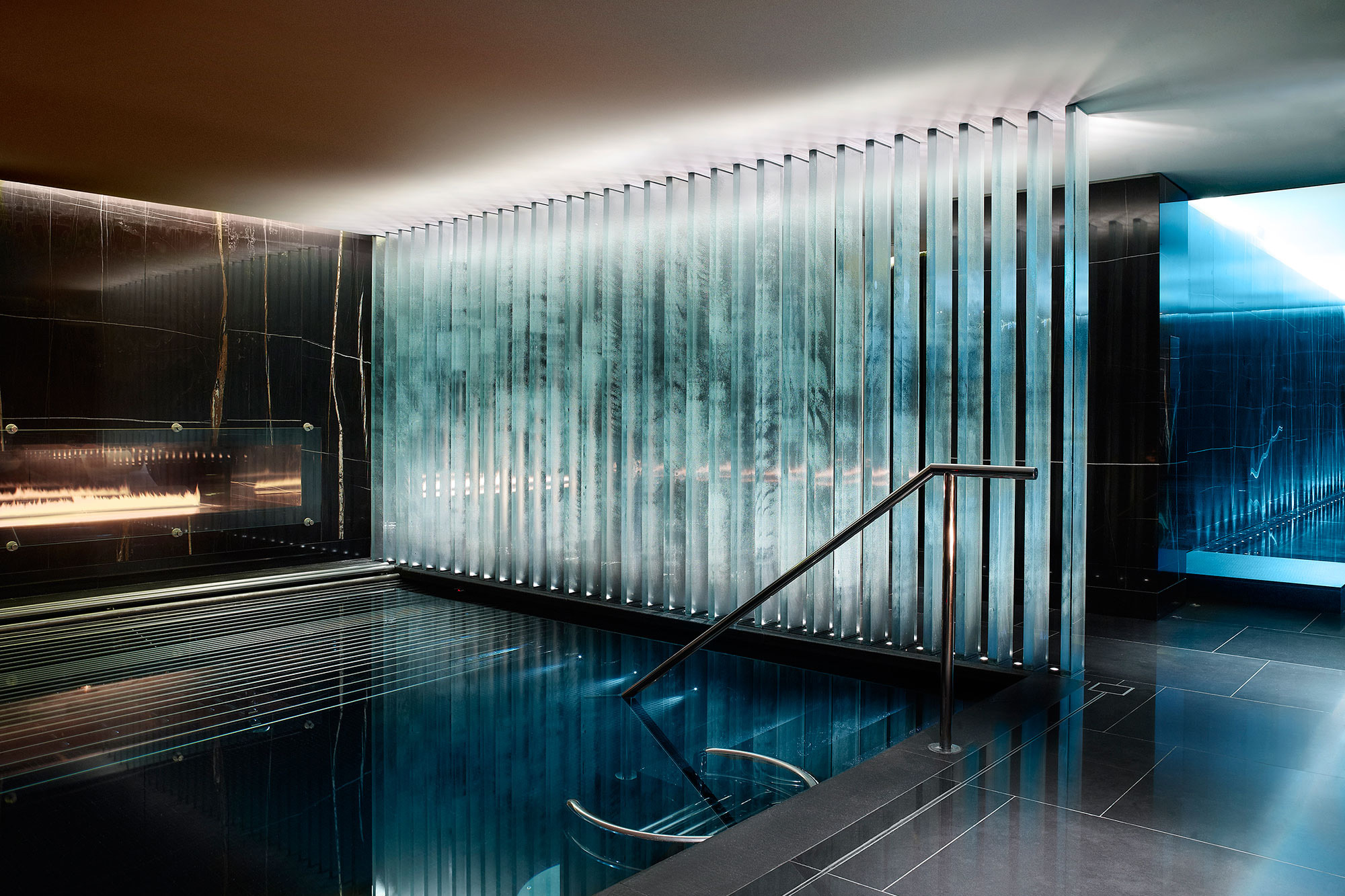 Oh yeah, of course there's a 3,300 square metre indoor pleasure zone just off Whitehall in London. And of course it has a "thermal floor" (swimming pool, plunge pool, heated marble loungers, steam room, ice fountain and large glass sauna amphitheatre). For access to such  sybaritic joys, purchase the City Hideaway Experience day package, for which you get a 30 minute facial and 30 minute mani or pedi and lunch, and a proper hang on the thermal floor. Make anyone's day.
£190. espalifeatcorinthia.com
Giulio Delletrez Fendi Surfboard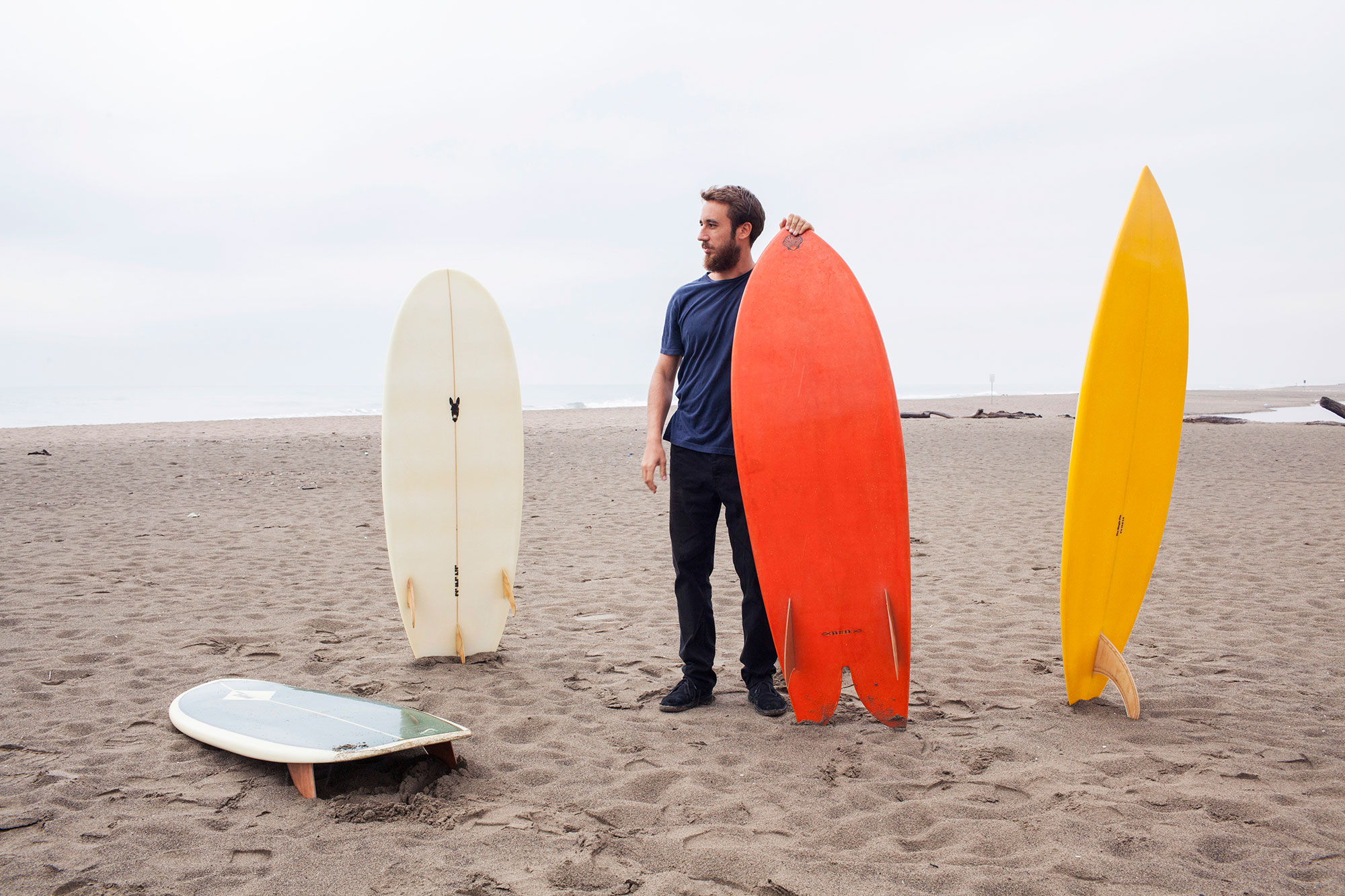 The side hustle of Giulio Delletrez Fendi, son of Sylvia Fendi and sister of Delfina, is handshaping perfect surfboards to order from scratch in the studio he has built at the family's main seaside home. A total perfectionist, we recommend making an inquiry today, putting down a deposit and expect to wait 90 days for him to make it. But what epic joy on delivery.
POA. poolhouseproject.net
Keiichi Running Sunglasses by District Vision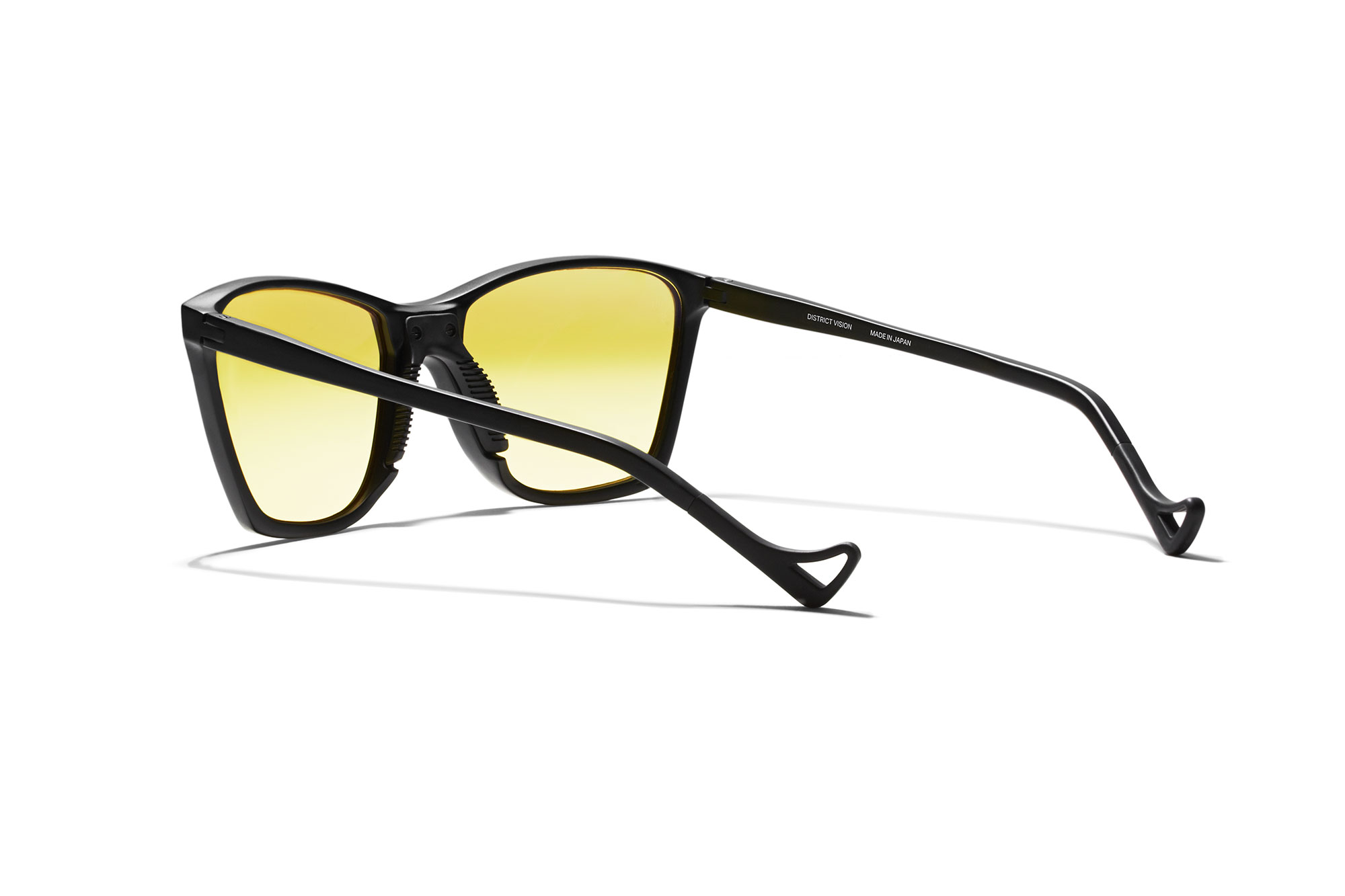 You know that time your boyfriend went for a run and his Aviators bounced off his nose and smashed? That won't happen with these, from new eyewear brand District Vision. Super lightweight and impact proof, one of the three lens options is "for sunrise and sunset suns," and isn't that the loveliest thought ever?
£235. districtvision.com
FKA Twigs Sublimation Tshirt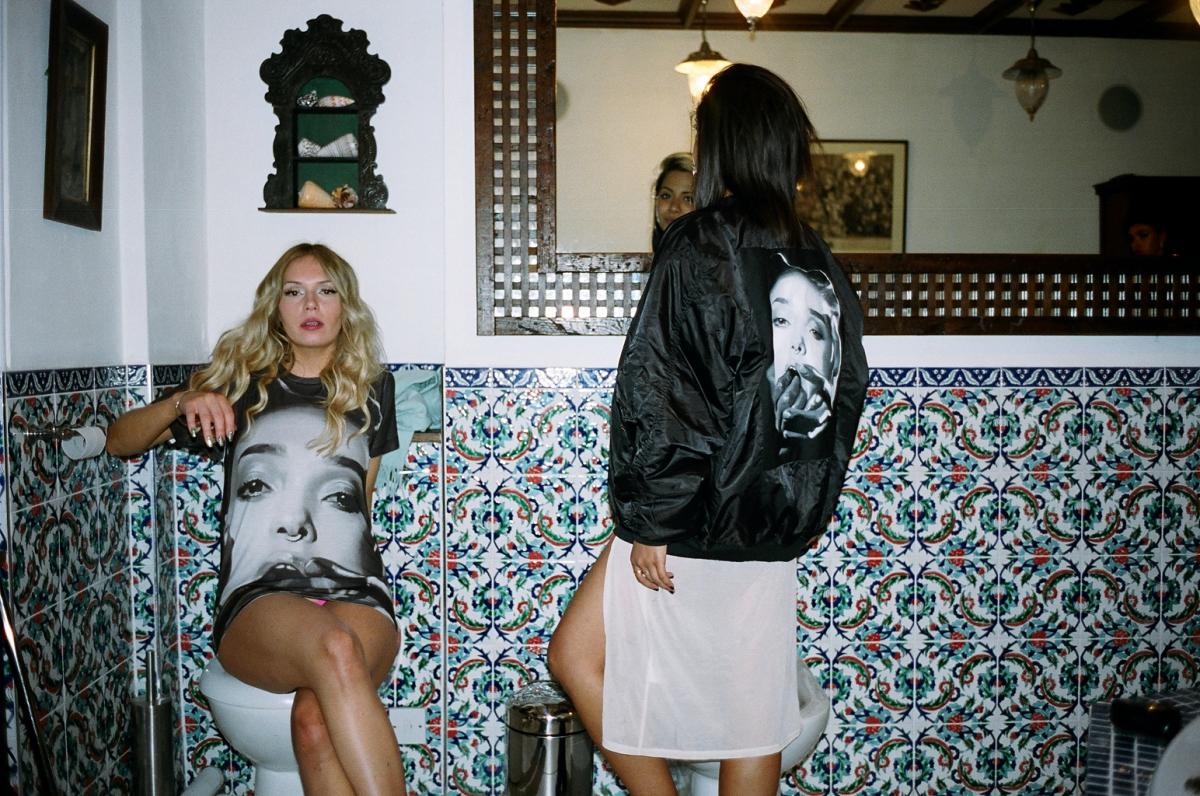 A new merch line from our queen includes this gym-worthy t-shirt featuring artwork from Ignas Monreal's Papi Pacify video. We're seeing Like a Virgin-era Madonna, but on the cross trainer. There's also a bomber jacket that everyone deserves to receive for Christmas, but that probably isn't recommended at Kronk.
£25. fkatwi.gs
Labradorite Crystal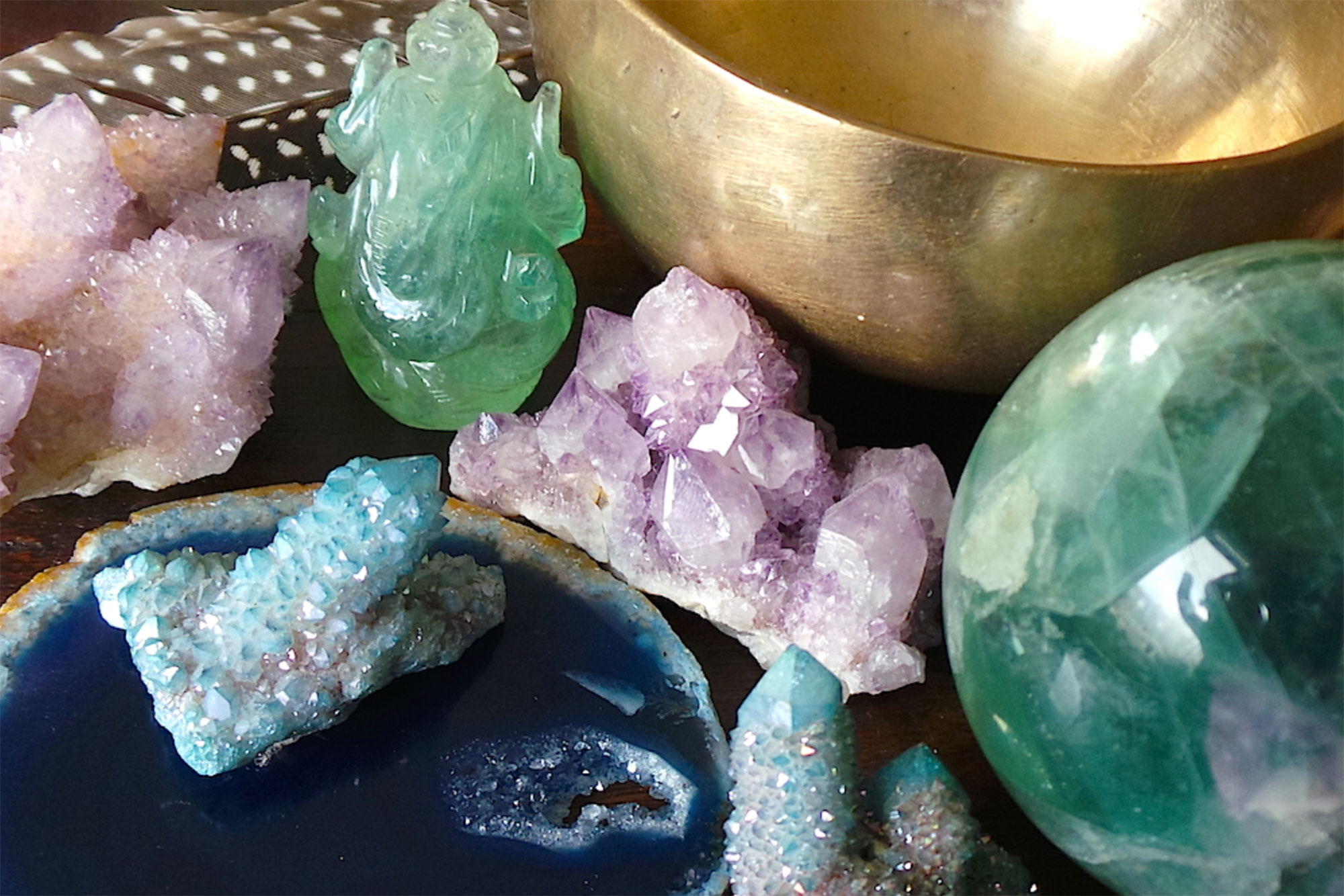 In Native American traditions, crystals are known as the "bones of the earth." Everyone has their own needs where crystals are concerned, but try rose quartz for opening the heart to unconditional love, Labradorite, AKA "the magician's stone" for bringing in some New Year's magic and, what with everything that's been going on in the world, smokey quartz for gentle grounding. If you're not into the healing side; they are so pretty.
POA. ecolourfuldot.com
Lucid Dreaming Tool Kit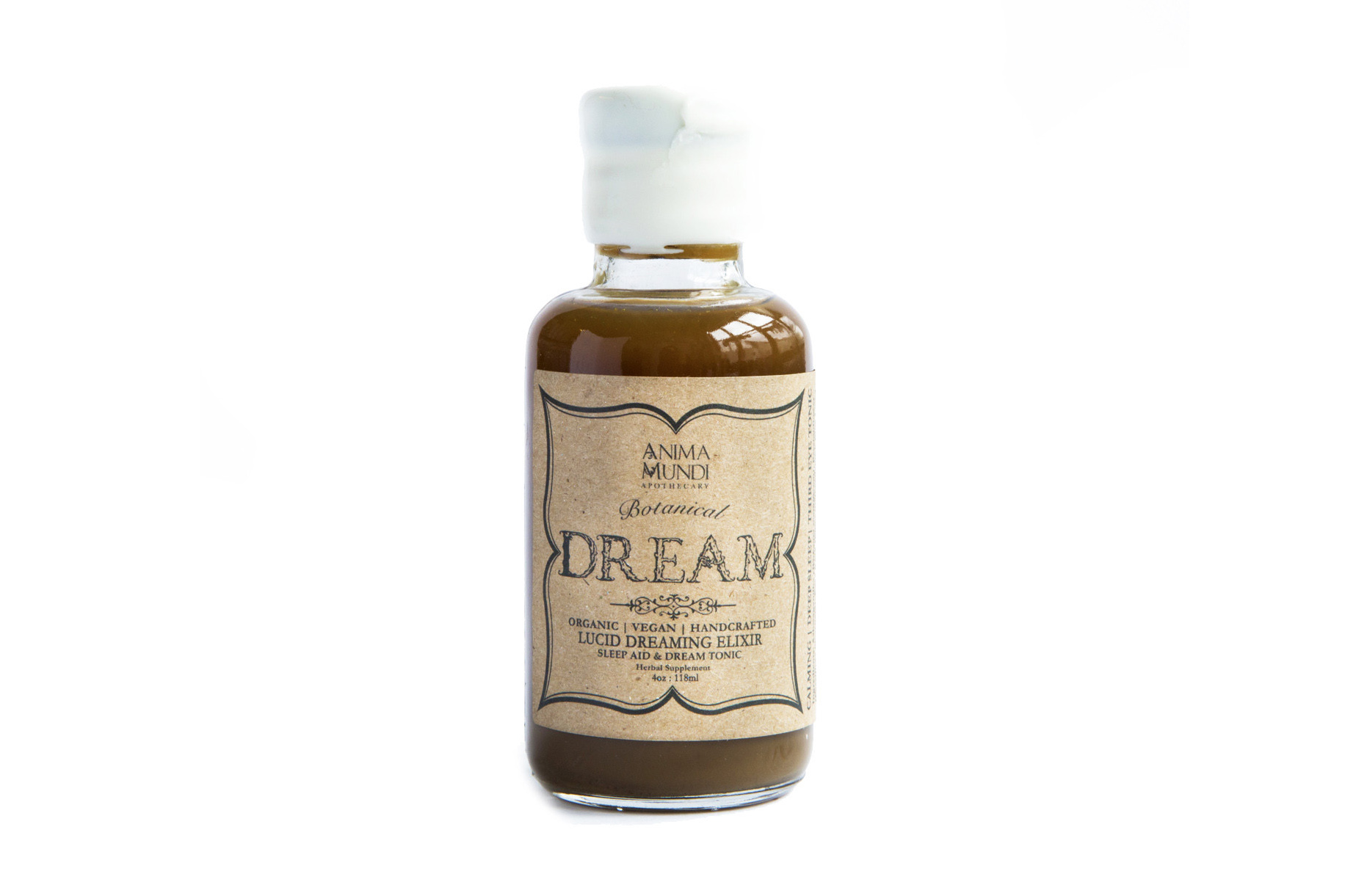 Lucid dreaming is the art of becoming conscious in your own dream and everyone should try it. The US-based apothecary, Anima Mundi (who can ship for Christmas anytime up til Saturday) have put together a mix of herbs and essences known to invite this kind of visionary and incredibly health-bringing sleep, alongside a Palo Santo smudge stick for helping create a pre-sleep ritual, a Dream Tea and lots of tips from beginners to advanced dreamers.
£35. animamundiherbals.com
Aeance Jacket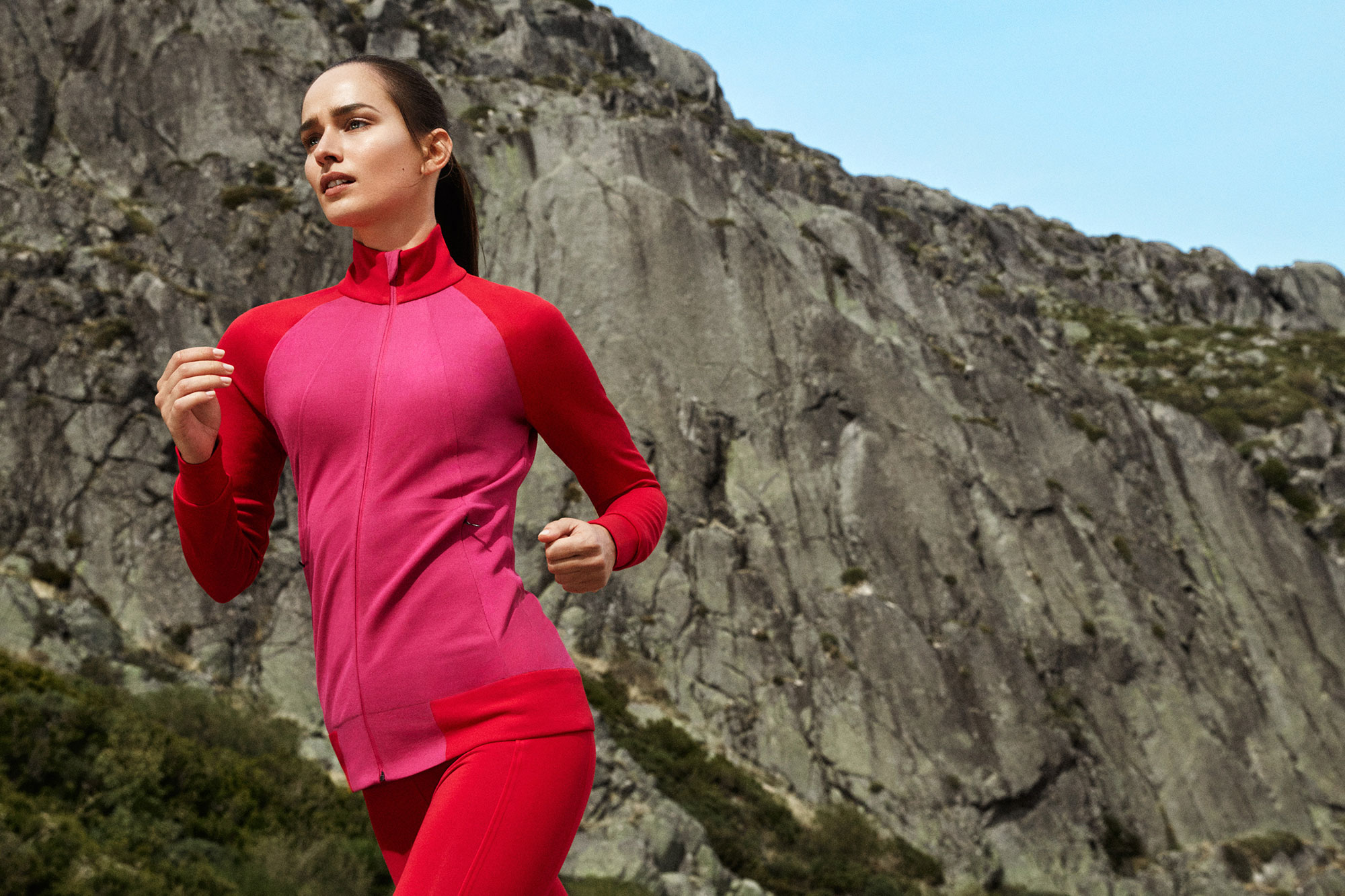 Luxurious work-out kit you can wear out afterwards feels like the future. The debut collection from this new brand has been designed by the Berlin-based Hien Le and includes this wind jacket and shorts ensemble, which we will not stop thinking about until someone buys it for us.
£300. aeance.com
12-Day Retreat at the Temple of the Way of Light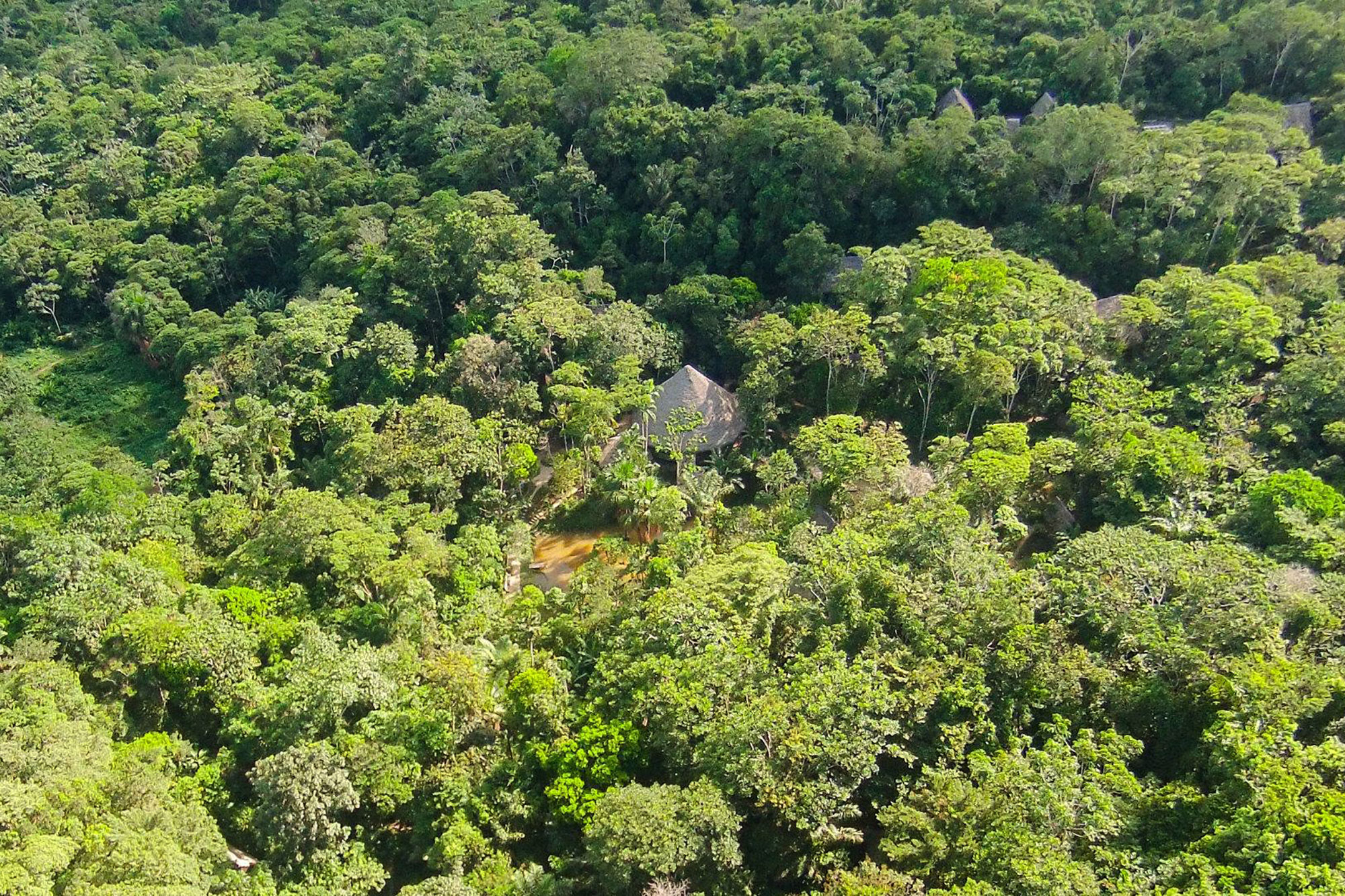 A life-changing gift for someone who is curious to try ayahuasca, the Amazonian plant medicine credited with curing all manner of physical and emotional ailments, that no one has stopped talking about all year. Peru's Temple of the Way of Light—founded by an English guy, and staffed by a mostly female team of highly experienced healers from the Peruvian Shipibo tradition—takes plant medicine as seriously as it should be taken, which is very. It sure beats above a pub in Dalston. There's a waiting list, but who can't wait?
£1545. templeofthewayoflight.org
8G Greens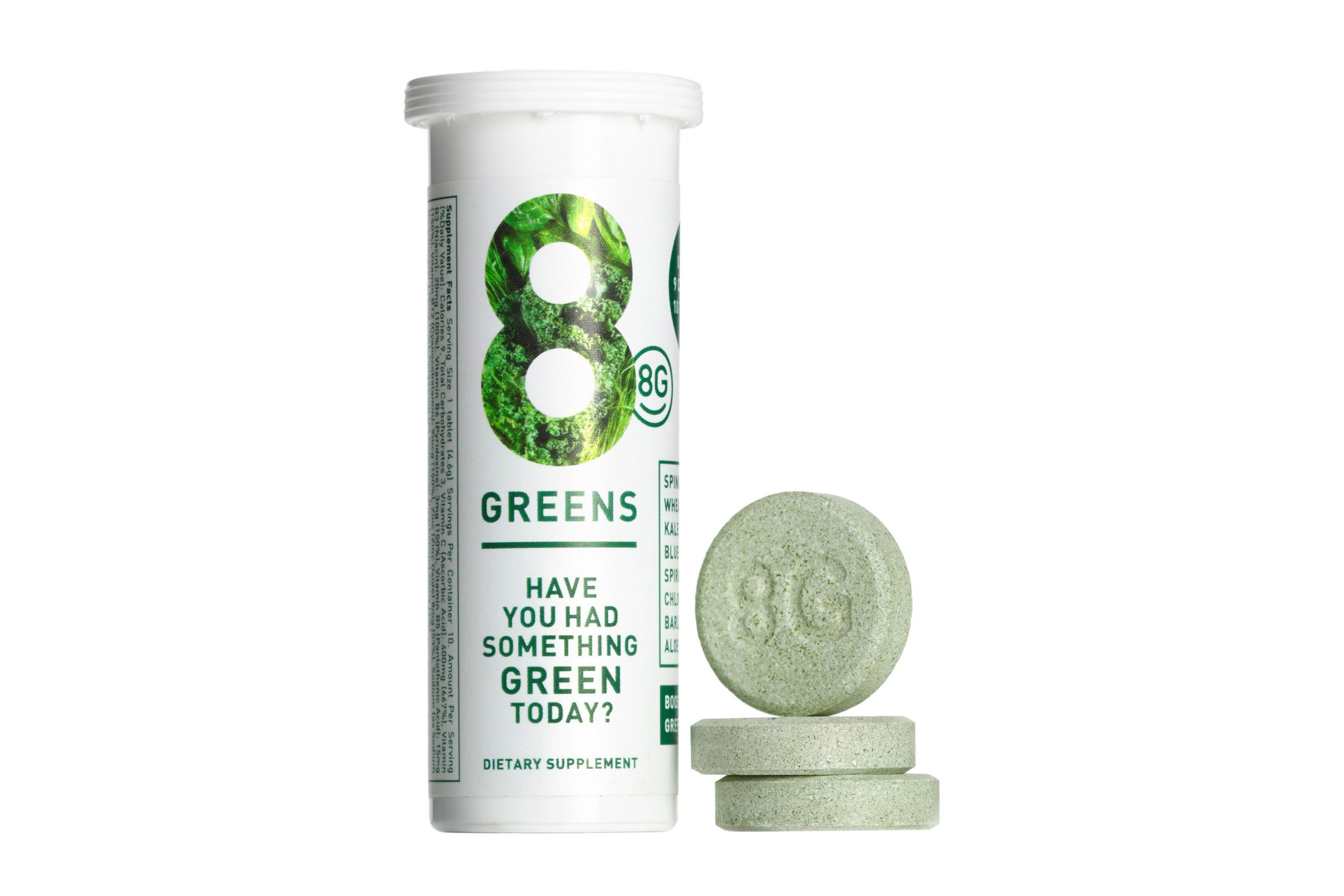 So someone finally invented a green smoothie featuring kale, spinach, wheatgrass, barley grass and four other essential greens, delivered as a supplement in effervescent tablet form. We would like to tell you that these beauties contain as much Vitamin B3 as 27 servings of broccoli. Goodbye to half-drunk Nutribullet concoctions mouldering in the fridge.  
£8.50. 8greens.com
Elvie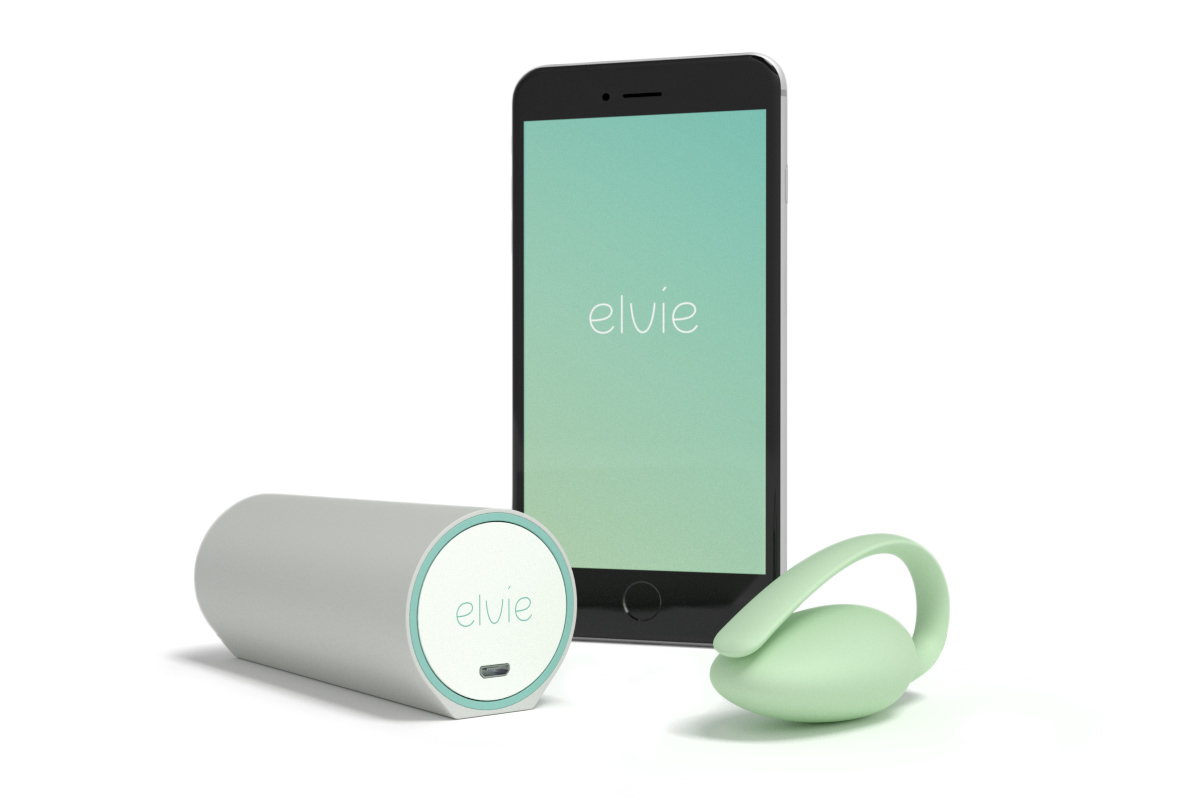 It's hard to believe that this time last year, the world did not have an intelligent pelvic floor exercise tracker like the Elvie. But so it was, and now is not: what the brand describes as "your most personal trainer"—a tiny insertable movement-sensitive kegel trainer that connects to an app so the user can monitor their own progress—will almost certainly improve sex, and a lot more besides. The gift that will keep on giving.
£145. elvie.com
Visual Self-Help Volume 1: How to be Fun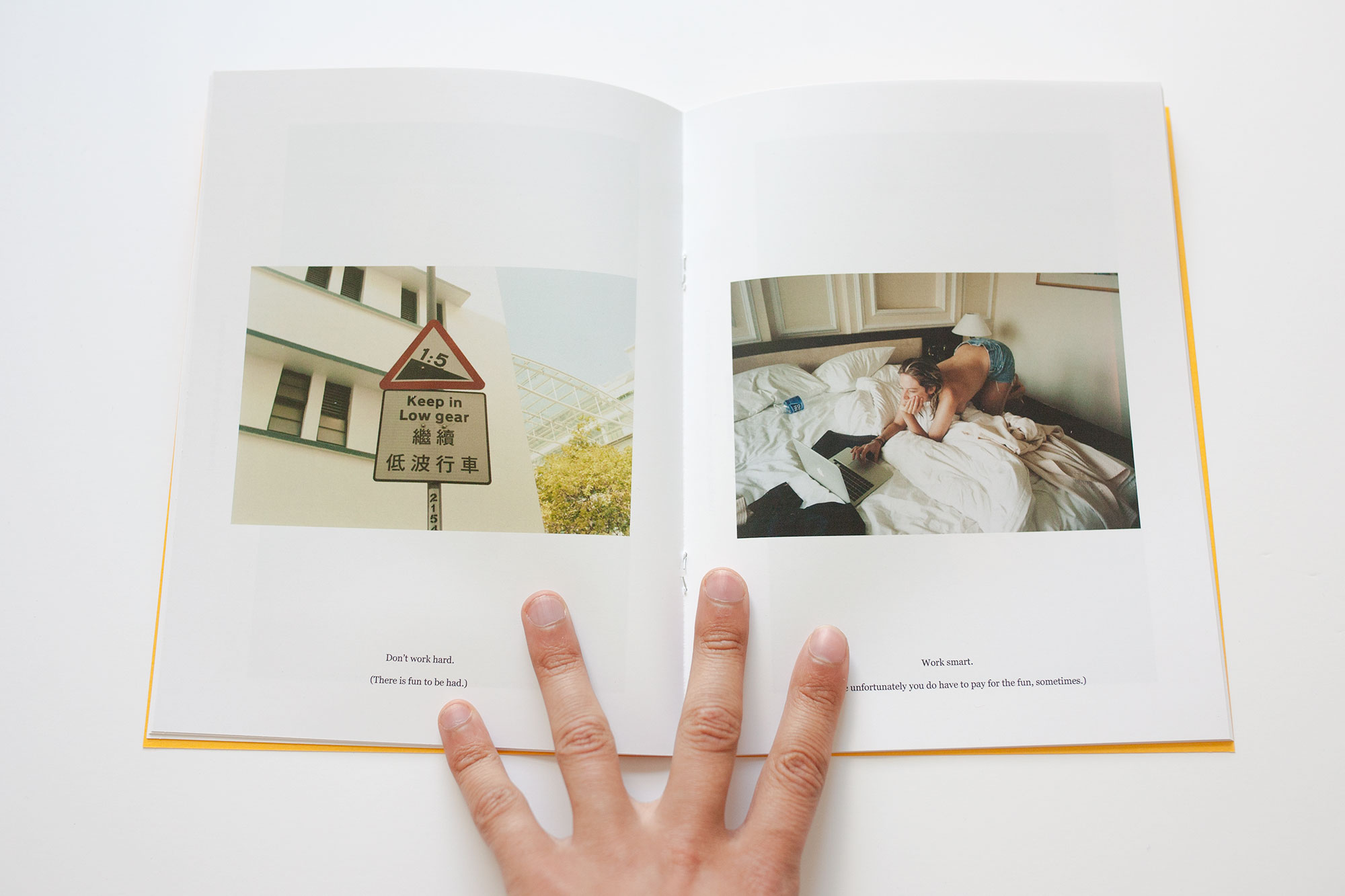 A stylish self-published picture book featuring happy people having a lovely time with joyful images and funny one-liner captions. It isn't Eckhart Tolle or Deepak Chopra, but its credo of "just have fun, see how it goes, and hopefully you'll get there in the end," brings on feelings of relaxation and enthusiasm for life almost immediately.
£10. visualselfhelp.com
Tracy Anderson Live Link-Up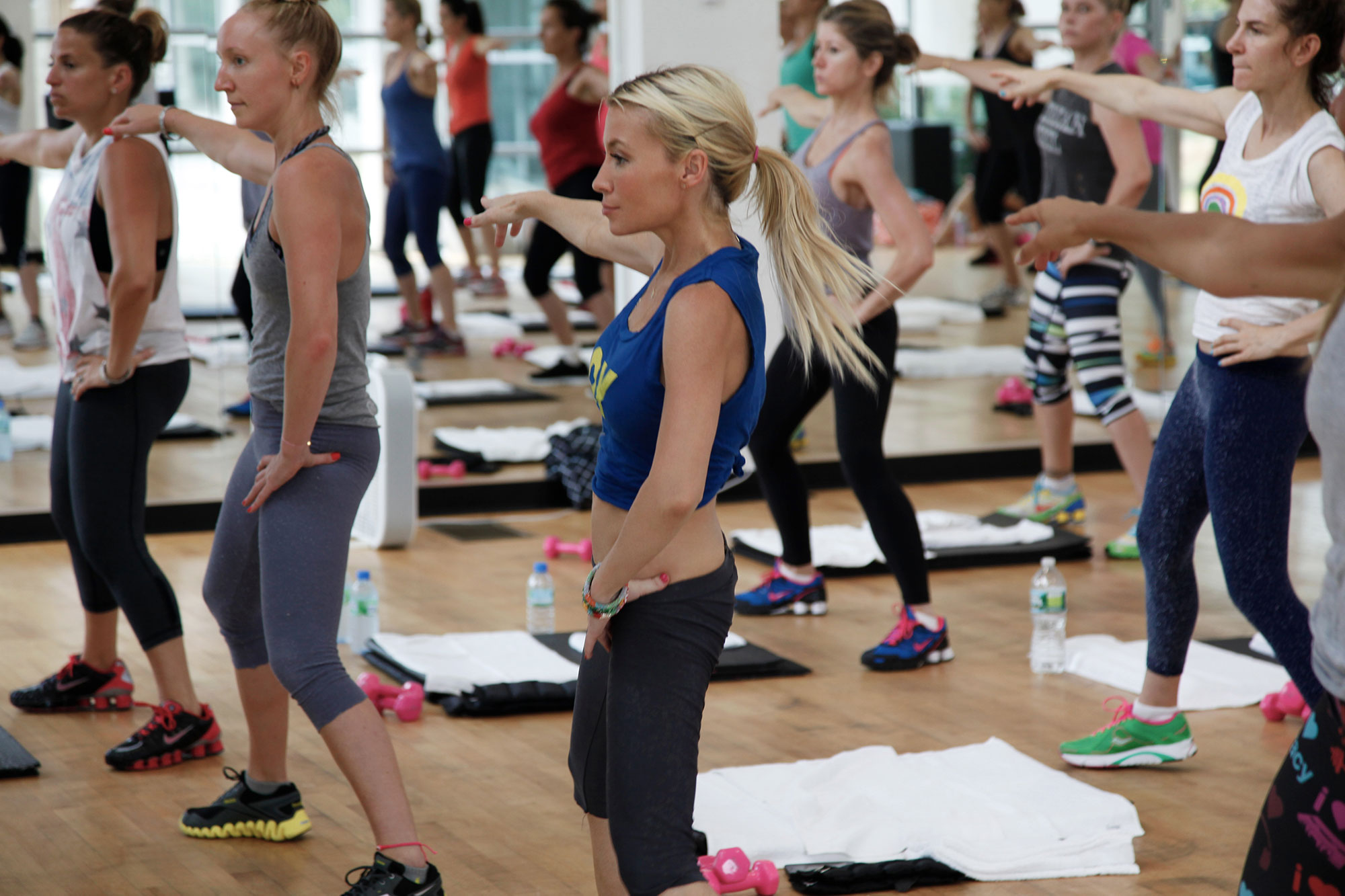 The opportunity to have your ass kicked every Wednesday by Gwyneth's notorious personal trainer is now available to everyone. They call it a live link-up but it's actually an un-edited video stream of a Tracy class at a one of her private gym, updated once a week, alongside support videos from other senior trainers who also teach the famous Tracy Anderson "method." This is a good thing: close enough to get a killer body; far enough away that taking a quick nap on the sofa won't invoke Tracy's terrifying wrath.
£270. traceyanderson.com
Credits:
Opening image courtesy of Rory DCS, from the book Visual Self-Help Volume 1: How to be Fun