A metaphor for the human condition and the futility of living to work, The Woman In The Dunes was written by Kobe Abe—a man who forged a doctor's note to avoid the military draft during World War 2—in 1962.
Abe's story is that of an amateur entomologist who stumbles into the home of a mysterious woman living in the remote dunes, and finds himself trapped shovelling the ever-encroaching sands that smother her wood and paper house – a task comparable to Sisyphus pushing his boulder up a mountain again and again.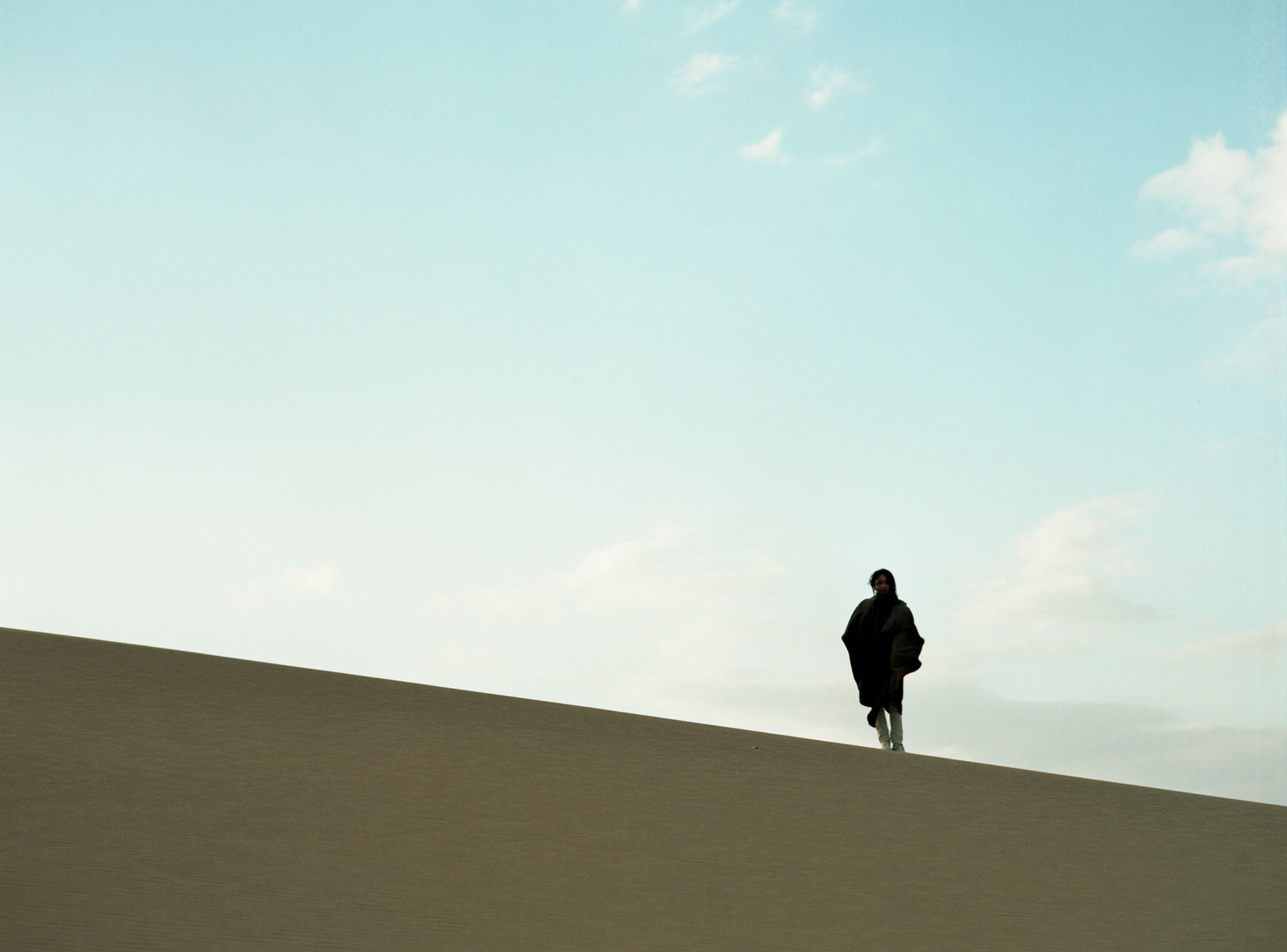 Yet such a fate didn't deter the photographer Shimpei Hanawa from journeying to Tottori along Japan's the South West coast to experience the winds whistling across the undulating landscape described so eloquently by the Japanese author (and captured in high contrast black and white celluloid in the 1964 film adaptation) with his own ears and eyes.
Though unlike the book's anonymous protagonist (throughout he is only referred to as 'the man') Shimpei didn't travel alone, but elected to drive down from his home in Osaka with a friend from Tokyo.
In a week in which we released our new cover video starring Kiko Muzihara—an actress who made her debut in the film adaptation of Haruki Murakami's Norwegian Wood— inspired by the cult foodie film Tampopo; we thought it fitting to publish Shimpei's photographs of the dunes.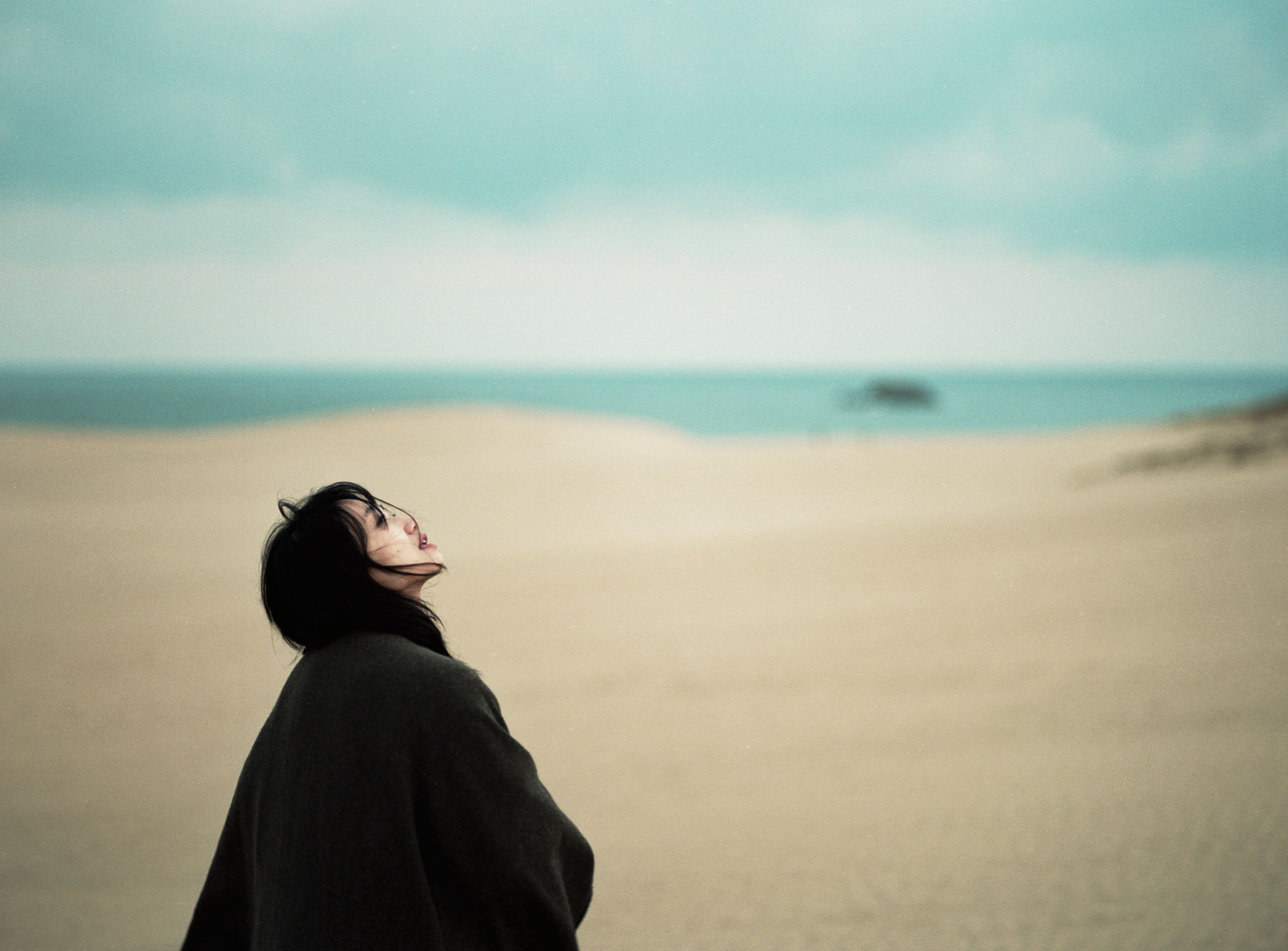 Who is the friend you took to the dunes? What does she do?
Her name is Osuzu, she's a model from Tokyo. I wanted to go with her, because she doesn't want to lose herself – she's sure of who she is, and her identity as a fashion personality. Yet, she's also so rich in humanity. She's a thinker, open to new experiences and feelings. I was curious as to what she would feel at the dunes.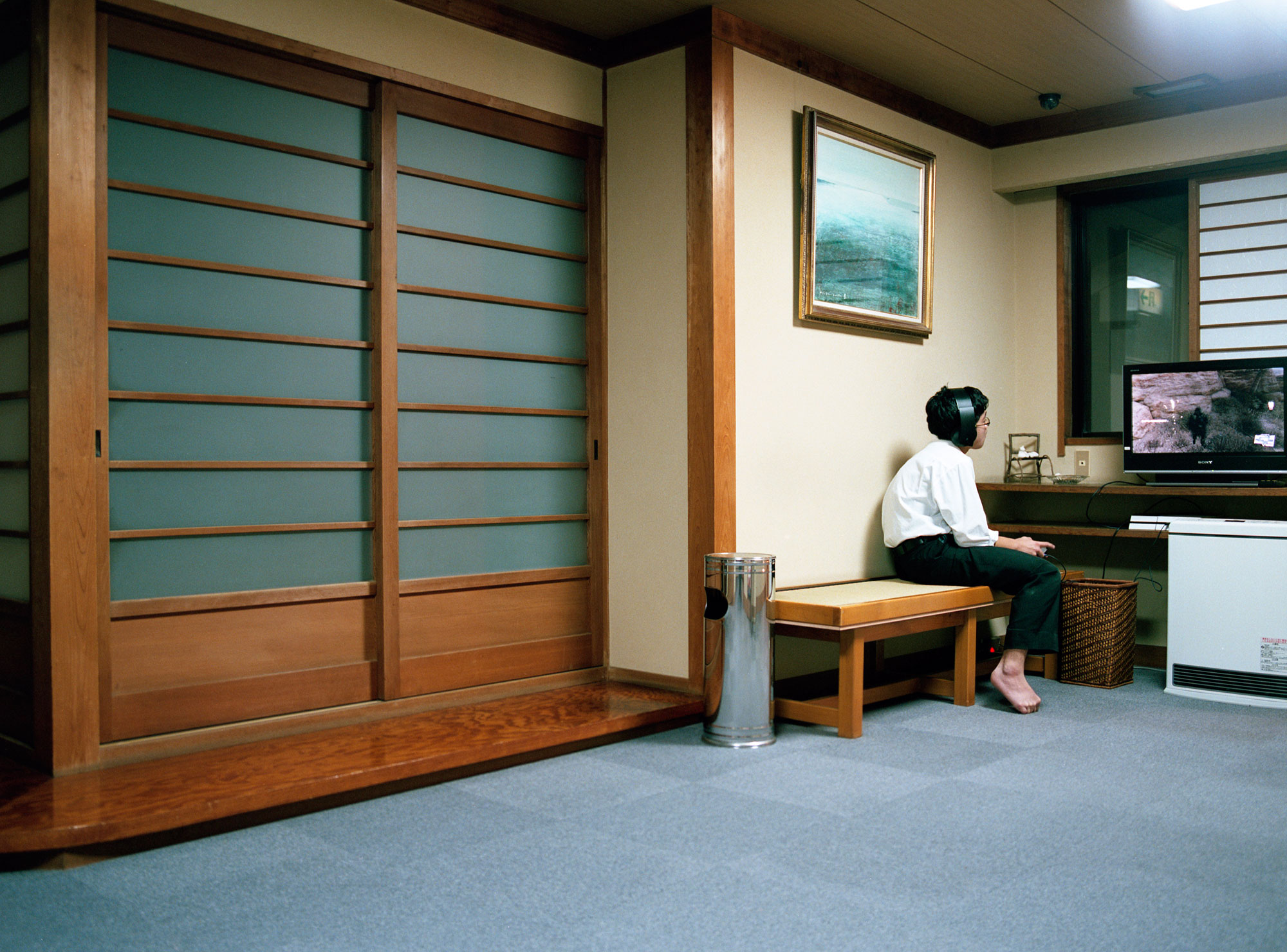 Where did you stay?
We stayed at the Watanabe Ryokan, a Japanese traditional-style guesthouse, where all the rooms have tatami mats on the floor and you sleep on futons. It's in the town, Tottori, just outside of the dunes. There's free tea served in each room, but only one bath which everyone has to share (not at the same time though).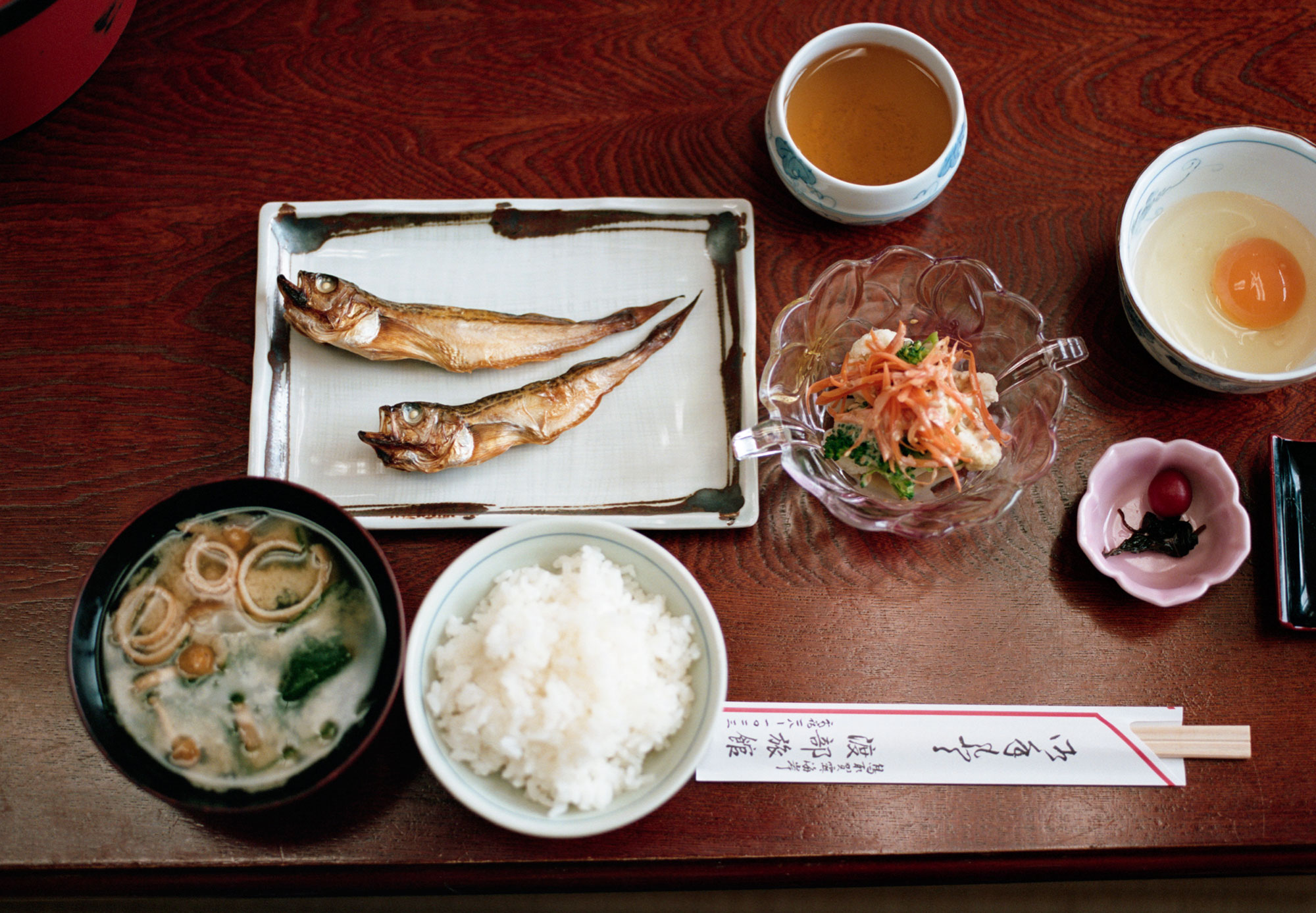 Are there any kind of foods unique to the area?
We ate at Watanabe Ryokan where we stayed. For 7,000 yen a night, you get dinner and breakfast included. There are many kinds of seafood from the coast, and right now, crab is in season. When we were there a few weeks ago, we ate baked flat fish, sashimi, rice, and seafood tempura for dinner which we washed down with beer. For breakfast, they have baked sand fish, miso soup and a raw egg with soy sauce on rice.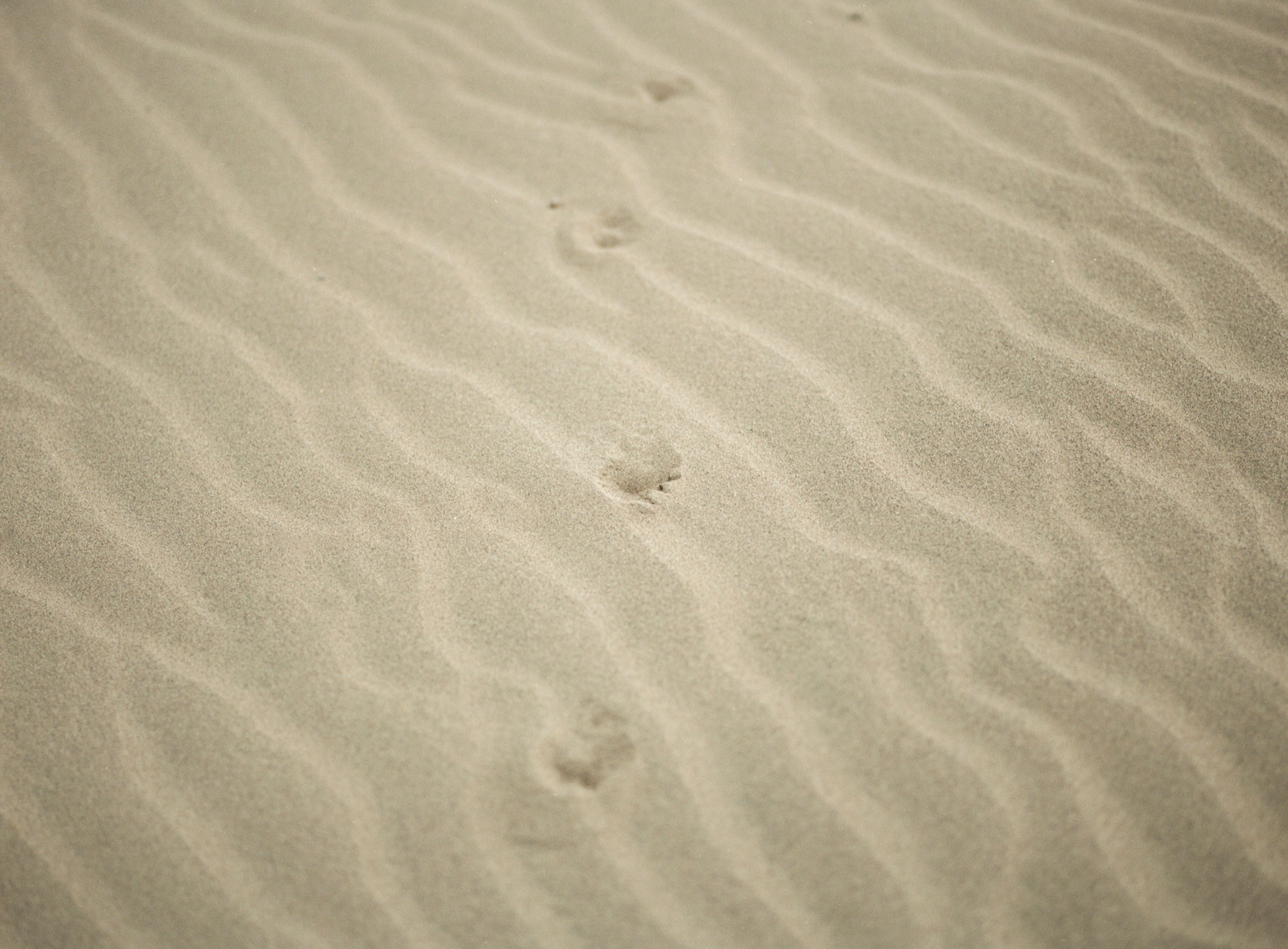 Have you been to the dunes before?
It's my third time, but actually I felt the same. You start by walking up some long stairs over the sand, which at first seems like a real drag. But then you get into it – the dunes make me want to walk. I think it's something to do with the dunes. If it's windy, it's a good day to be on them. You can see sand floating so fast, and hear the sound of the wind. It can feel silent when it's like this – the wind blocks out all other noise. This is very special for me.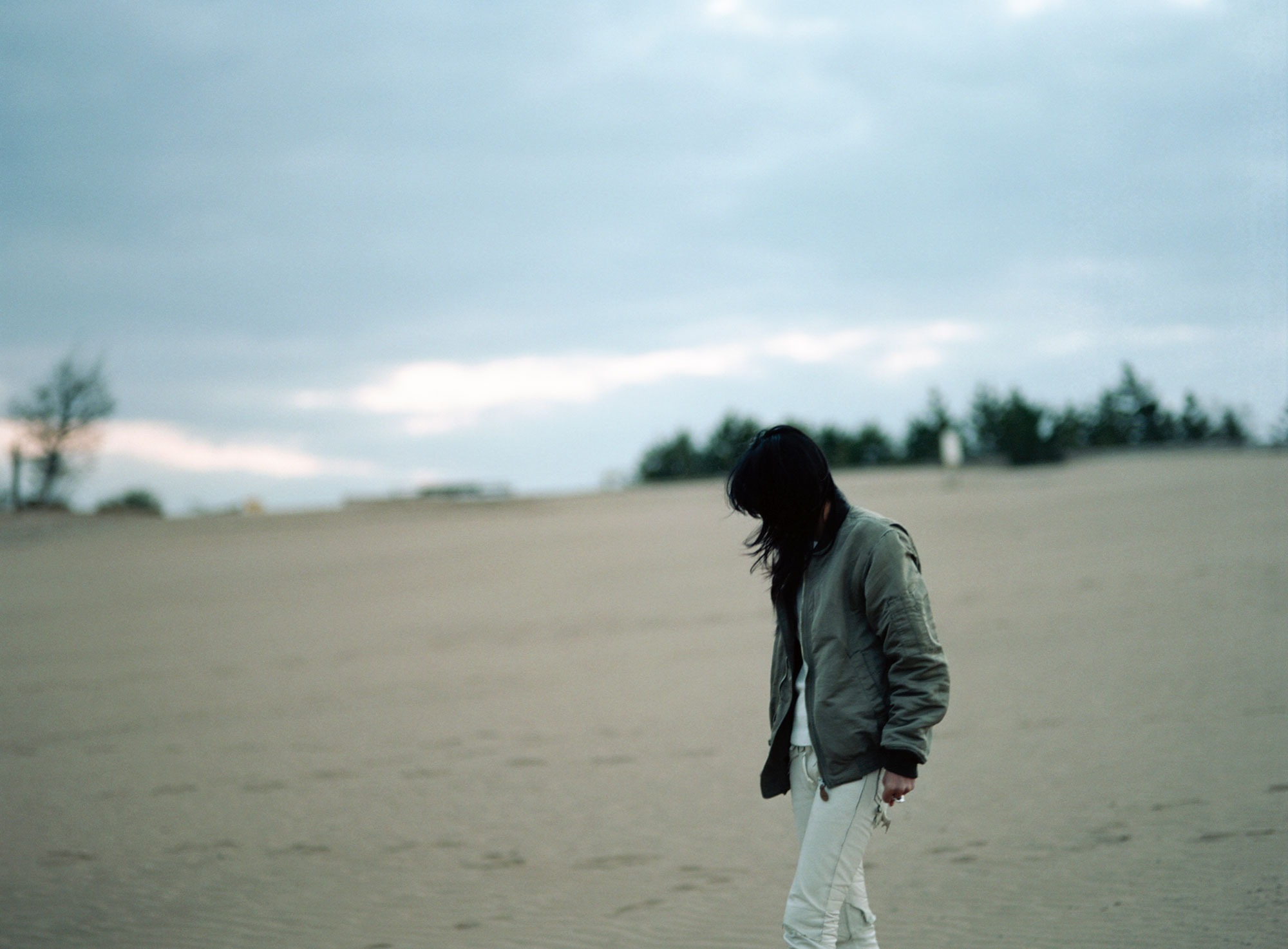 How would you describe the feeling of being there?
Ozasu told me that it felt like 'there's only me in the world.' She felt like she lost any sense of distance. You lose track of how far you've walked and what direction you're going in. She said 'I care about nothing but walking – it's like a metaphor for life itself.' Personally, I have never felt more alive. Only the sounds of the wind and the sand drifting across the winds make me stop and pay attention to where I am. There's always a different view waiting if you keep walking. Just like life.
Watch Kiko Mizuhara in Amuse's second cover video, Strange Desire:

Read: 'Marc Newson's Love Letter to Tokyo's Iconic Hotel Okura'
Read: 'Dream Jobs: I Hunt the World's Rarest Plants'