One of life's greatest myths is that all Brazilians are beautiful.
The bare-cheeked reality is one of the first things that people don't get over. They gawp and squawk with disbelief at the enthusiastic flesh on display: billowing beer bellies droop proudly, beach-ball behinds are as big as watermelons (this is a thing). All shapes and sizes strut down Ipanema's mosaicked side-walk. Then they splutter, "…But isn't it marvellous?"
Ipanema beach rule number 1: beauty is a question of spirit.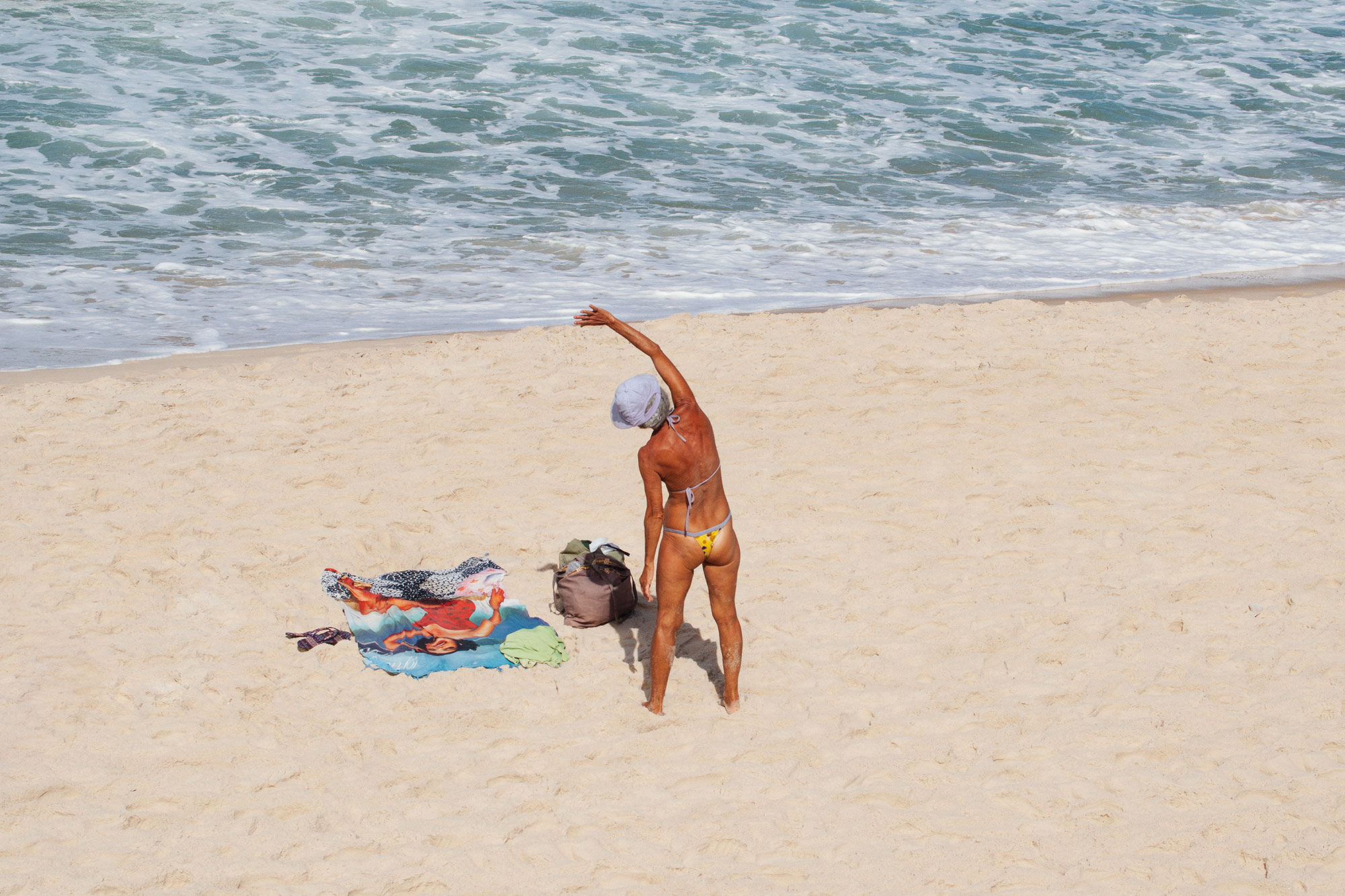 Rule 2: the only things that can be too big are your bikini bottoms.
Saying that, even wearing my Bridget Jones briefs, I fell head over heels for that first Sunday on the beach. I sank buckets of caipirinhas, my toes nestled in the sand, and I snogged a surfer on the way back from the sea in 120 seconds flat, friends wide-eyed with glee. Wait, what day was it again? Because it sure didn't feel like a Sunday, which are normally spent questioning last night's decisions in a hung-over haze (whilst skimming Netflix and growling at the washing-up).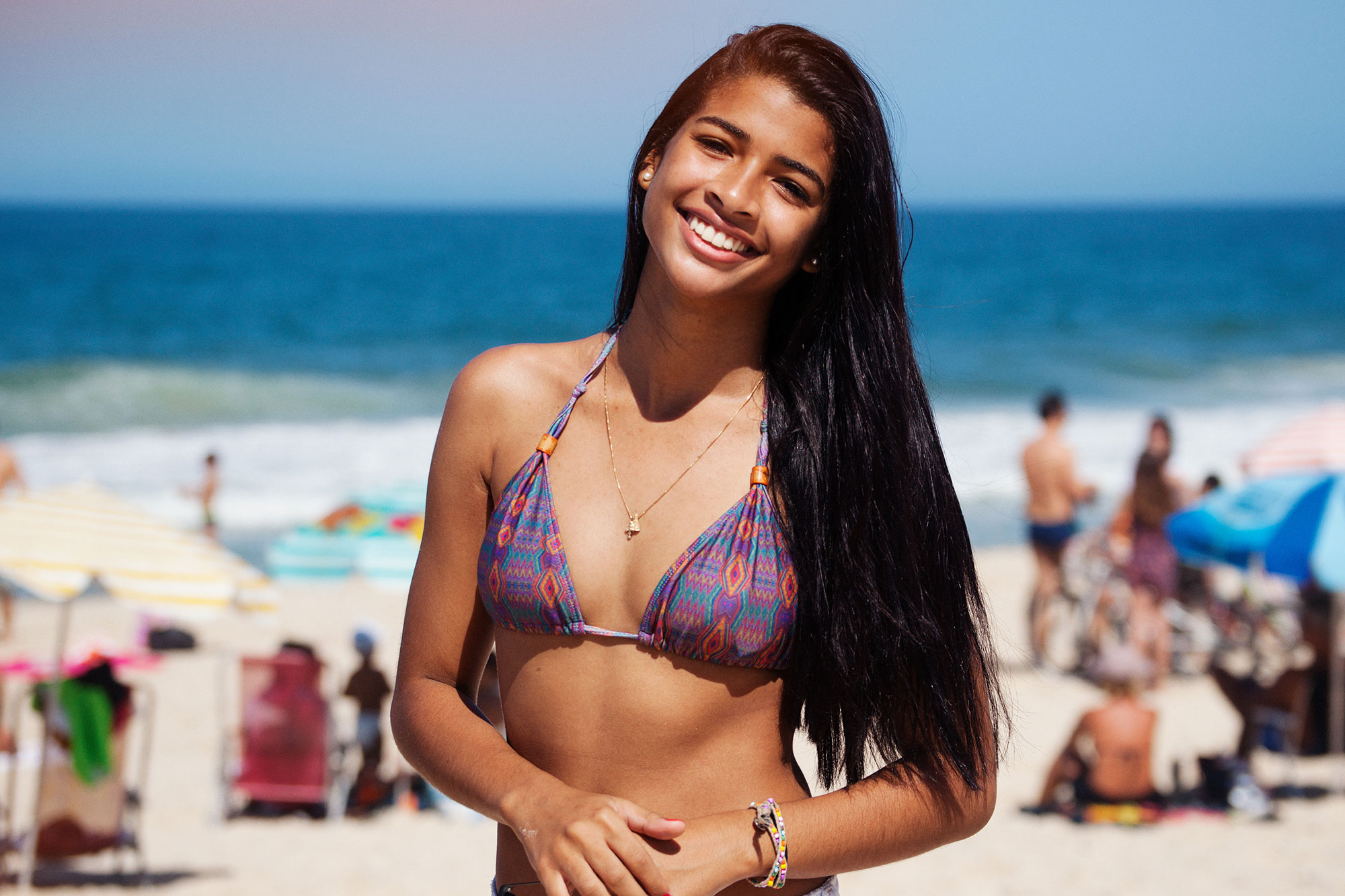 These people were on to something. While Cariocas—residents of Rio de Janeiro—pride themselves on being professional beach bums every other day of the week, Sundays are special. This is when the city closes half of the beach road, and the myriad of colourful, eccentric characters tumble out of their tiny apartments and from far-flung suburbs to take to the stage.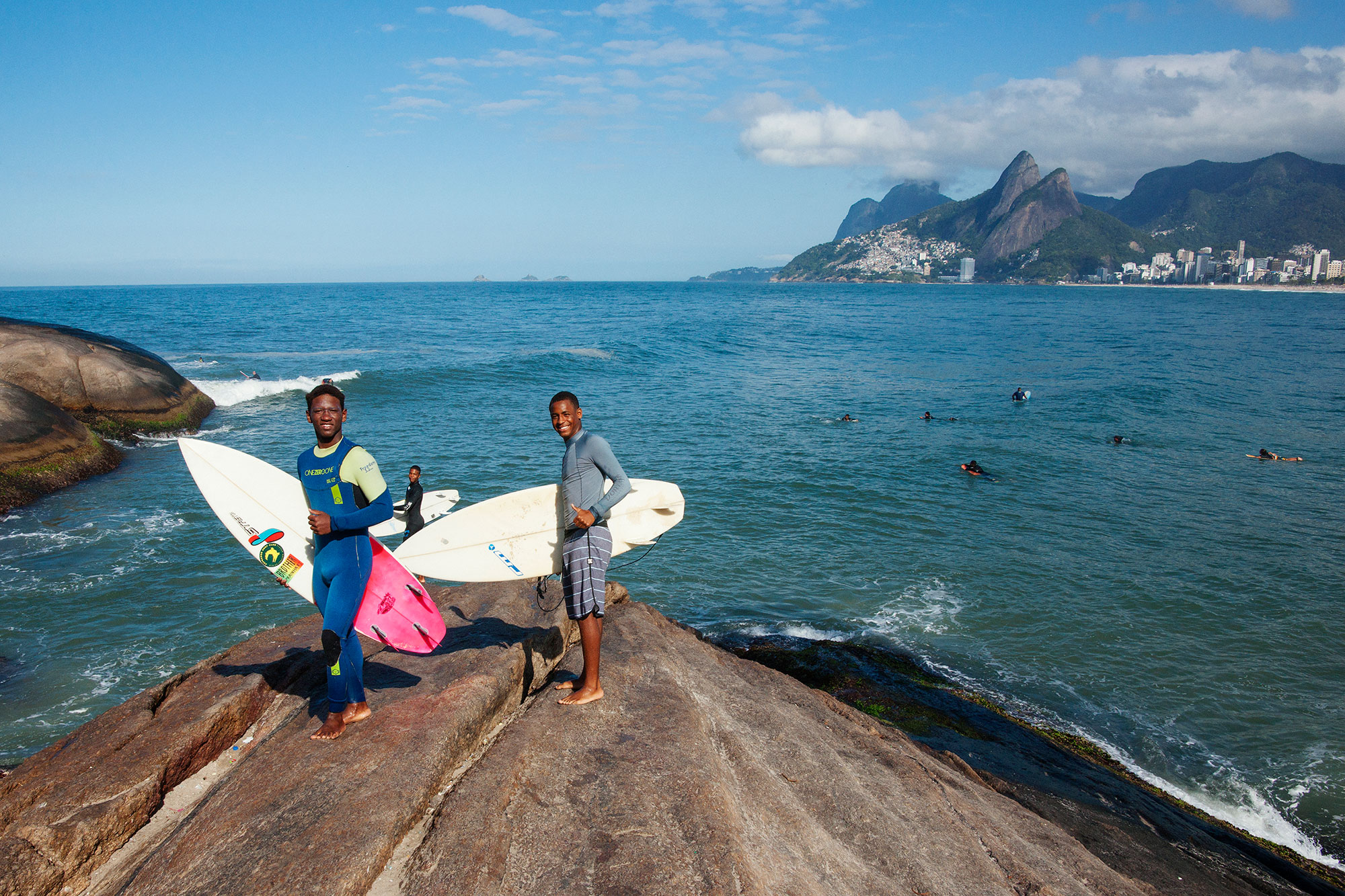 8:00am – the Scope
I woke up with the birds, and cycled along the deserted strip of beach line to Arpoador, the whale back-shaped rock that bookends one side of Ipanema beach. This is surfer turf, where favela kids—sleek as otters—ride turquoise waves. My friend Rosman bounded towards me, his big heart and aversion to full-time work channeled into John Lennon specs and an extravagant side parting.
In recovery mode after returning from Ibiza, he apologised for being up so uncharacteristically early, and we mused together at Rio's Sunday scene over a cold coconut. "Spending Sundays on the beach is how I learned to socialise, organise, bargain and most importantly, flirt – it's where Cariocas learn how to be Carioca.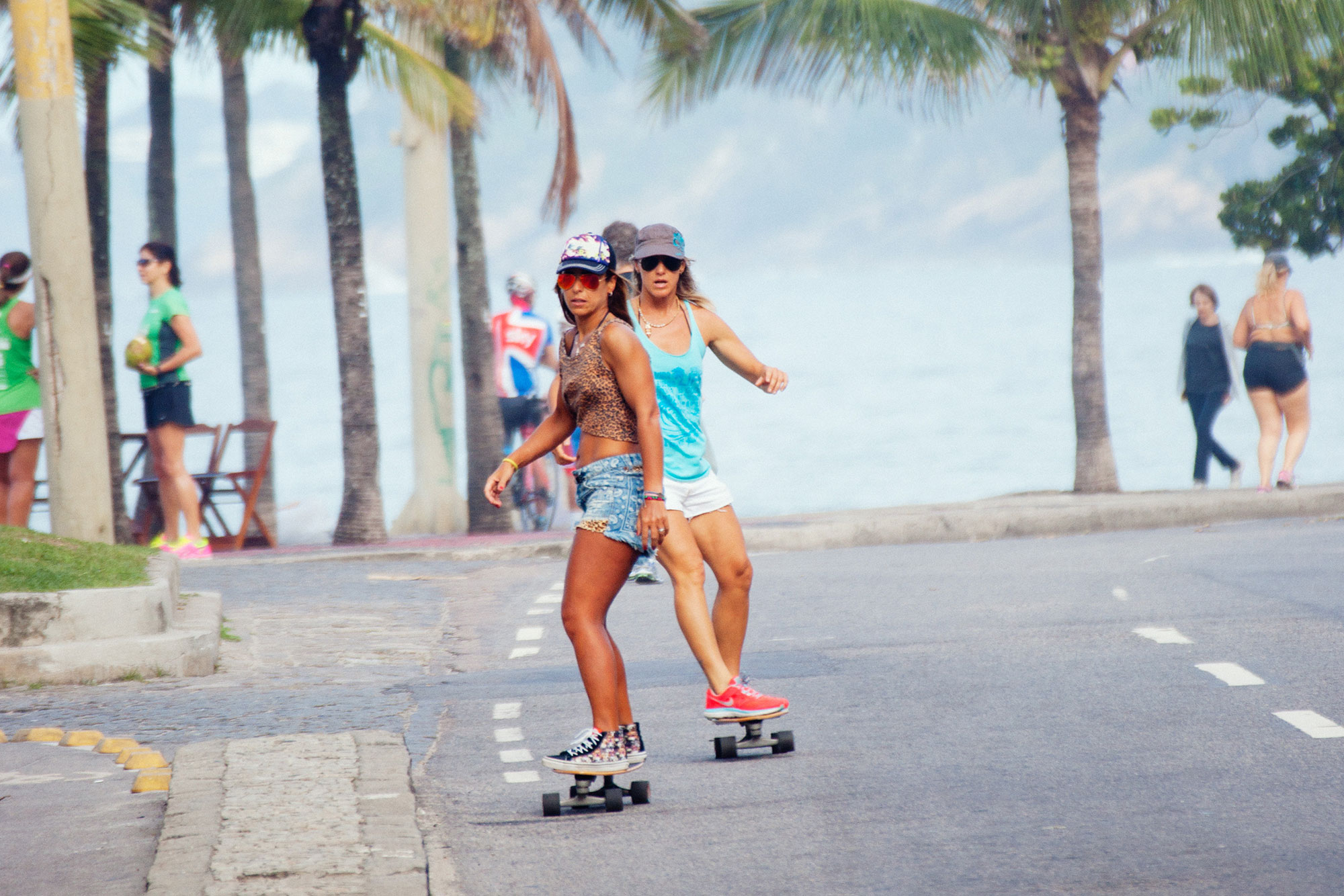 Rule 3: if you feel like everyone is looking at you, it's because they are.
If the pretence on Rio's Sunday promenade is exercise, then the true motive is to be seen, usually in as little clothing as possible. At the open-air Flintstones gym, muscle men pumped weights whittled in the shape of rocks, while silicone beauties jogged along in string bikinis, seemingly defying gravity. Geriatric volleyball players wearing skimpy sungas gazed on at peroxide blond transvestites (dressed in Barbie pink no less). Housewives pounded past millionaire surfers strolling barefoot; smoking-hot honeys dipped low on skateboards past girls parading surgically-enhanced thighs in lyrca. Call it what you will—gym, bar, pick-up joint—it all blended seamlessly in to one mass of people on the sand, the spectacle framed by fronds of lazy coconut palms.
I tumbled through the rabbit hole. The beach belongs to everyone, and everyone feels a part of it. The six lifeguard postos that stretch between Ipanema and Leblon mark out invisible breaks where different tribes congregate: Posto 8 is pure 3-D Grindr, a cabaret of beautiful gays and perfectly primed pectorals, while at Posto 10 the country-club set play beach-tennis in matching outfits. Posto 9 is where the beautiful people used to go, but since the tourists arrived, they've moved to Posto 12, or to hang with the pot-heads at 9.5. Posto 7 is for surfers and farofa: bad-taste babes with tattoos exploding from nether regions, having the most glorious time.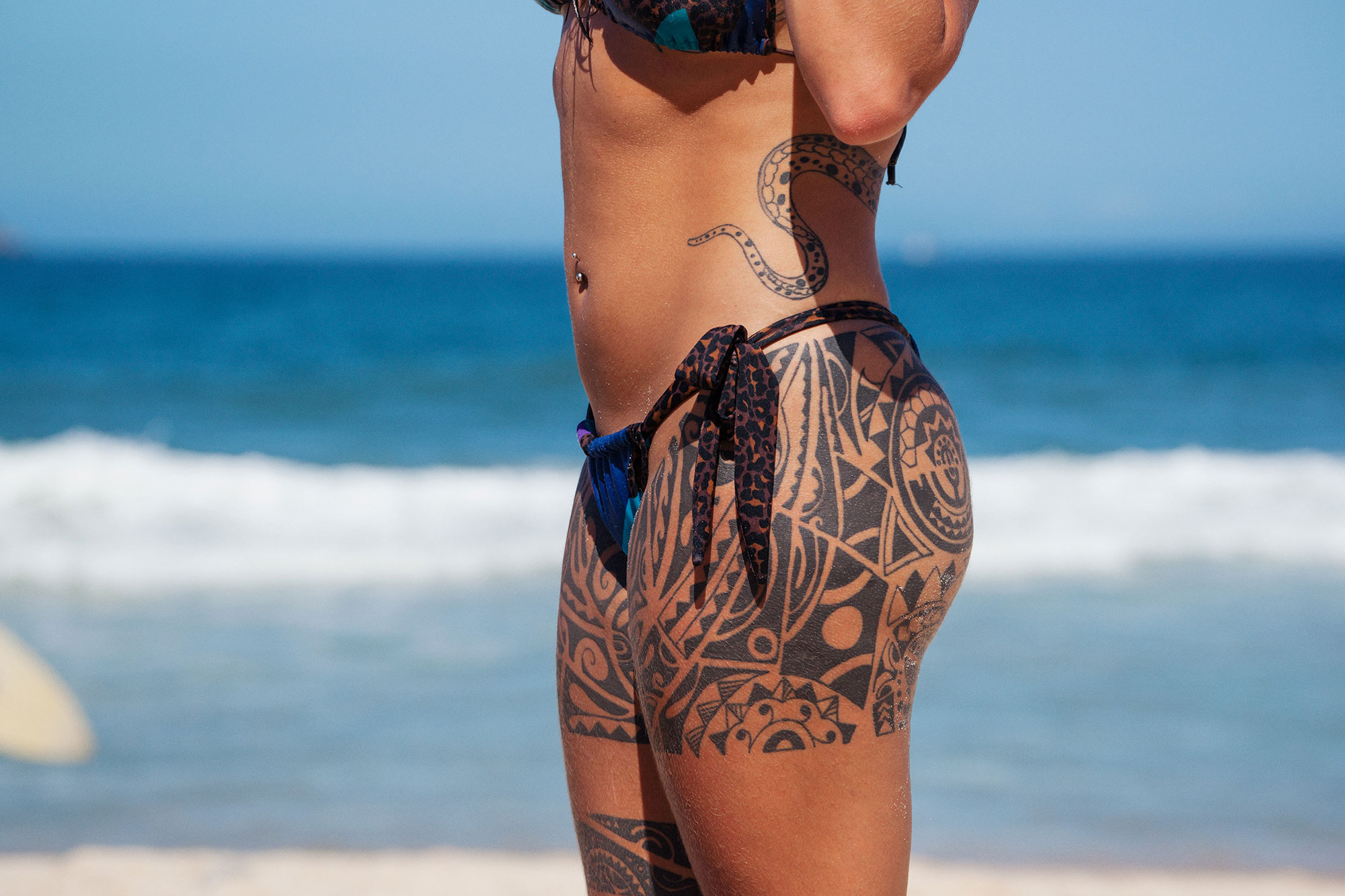 Rule 4: in a country so marred with social and racial divisions, the beach is the only place where clothes come off and barriers come down, even if only for a few hours.
10:00am – the Strut
While her friends clustered in the same old-money spot, surrounded by hairless playbozinhos—little playboys—Flavia strode down the sand in search of Joao, the gato music producer who conducts business meetings from his deck chair. He usually sits amidst the herbal haze that billows up from "Coquierão," the curved palm tree where libertines and free thinkers converge. Once, when the cops sped by on quad-bikes to arrest a joint-smoker, the crowd mobilized to shower them with coconuts until they left – they haven't been back.
Rule 5: rules exist only as long as you want them to.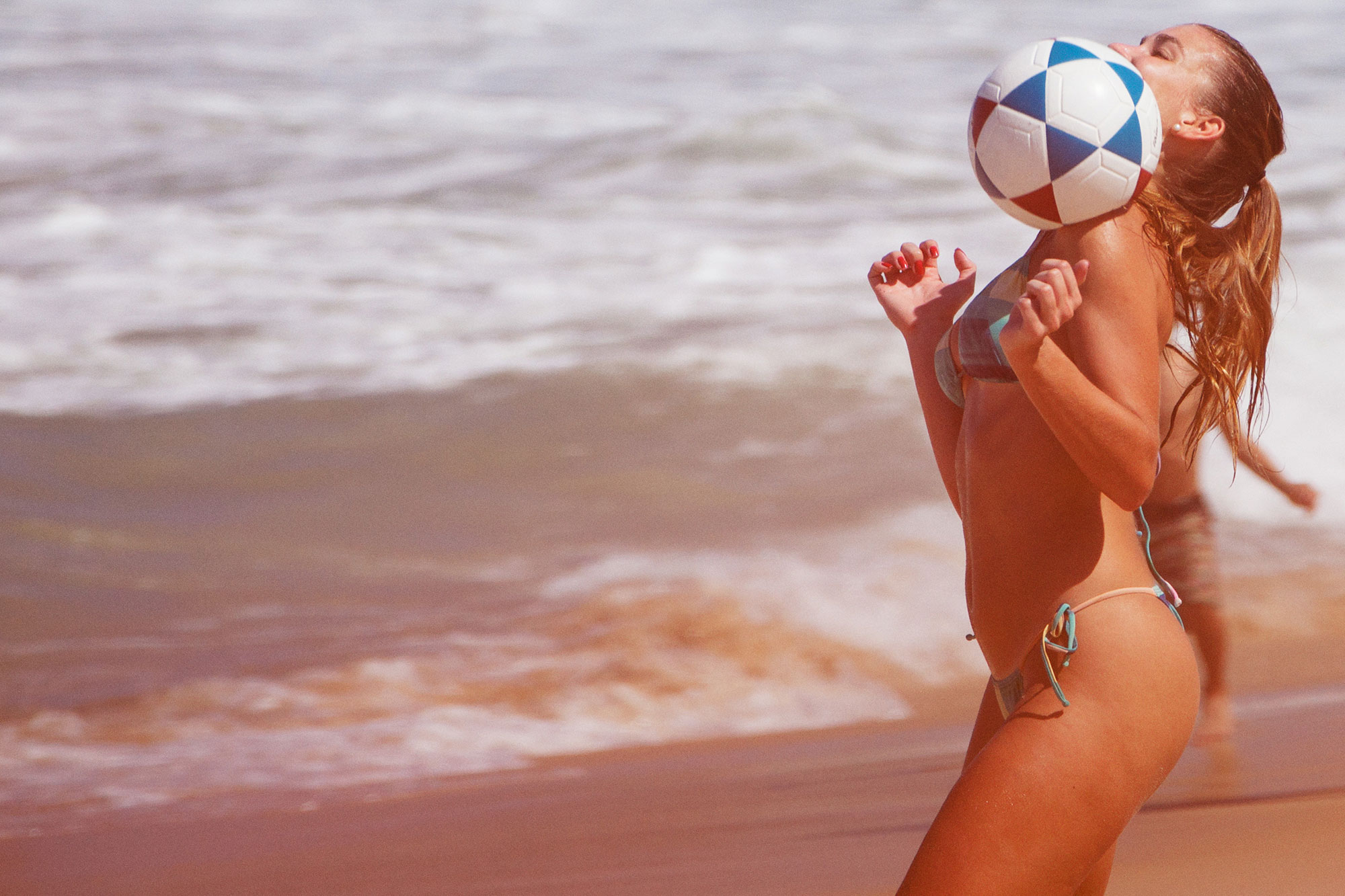 12:00pm – the Sweat
It was 40°C and there wasn't a spare spot of sand in site. In this heat, the whole beach moves as one heaving, sweating mass, stretching from sidewalk to sea. The horizon is turned in to a haze under a layer of heat as thick as sun cream. On the beach is where Cariocas master the art of multi-tasking: take a stance, hold form, scope the talent, laugh loudly and make as much noise as humanly possible and acting like you just don't give a damn. When people wonder why you'll never find a book on the beach in Rio, it's because there is just too much to do.
Rule 6: always live life like you are the star in a telenovela.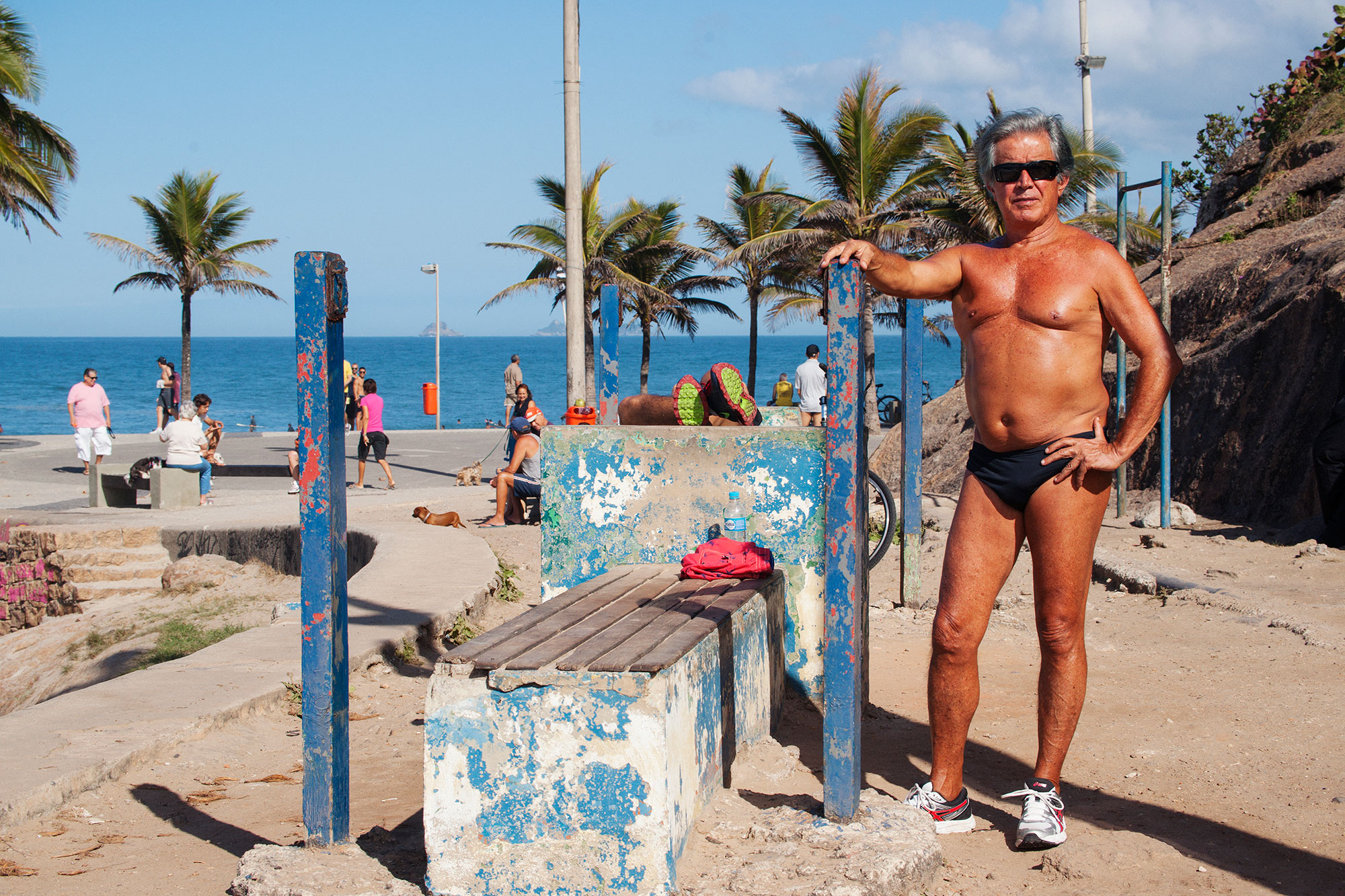 3:00pm – the Snack
At Coqueirão, Luiz lolled back in a stoned haze – he was the only one to turn up from his group, but that was no real surprise. Notoriously, reliably—and often extravagantly late—Cariocas' disconnection with time stems from the beach. ("How can you ever be late to the beach?")
Rule 7: disregard all pre-conceived notions of time.
Luiz listened to the exotic birdcalls of the vendors. Some, like Vitor, rapped out cigarette wares faster than Tupac. Luiz catcalled through his teeth for a well-timed beach snack. Whoever dreamed up serving molten sticks of fresh grilled cheese on the beach must have had the munchies…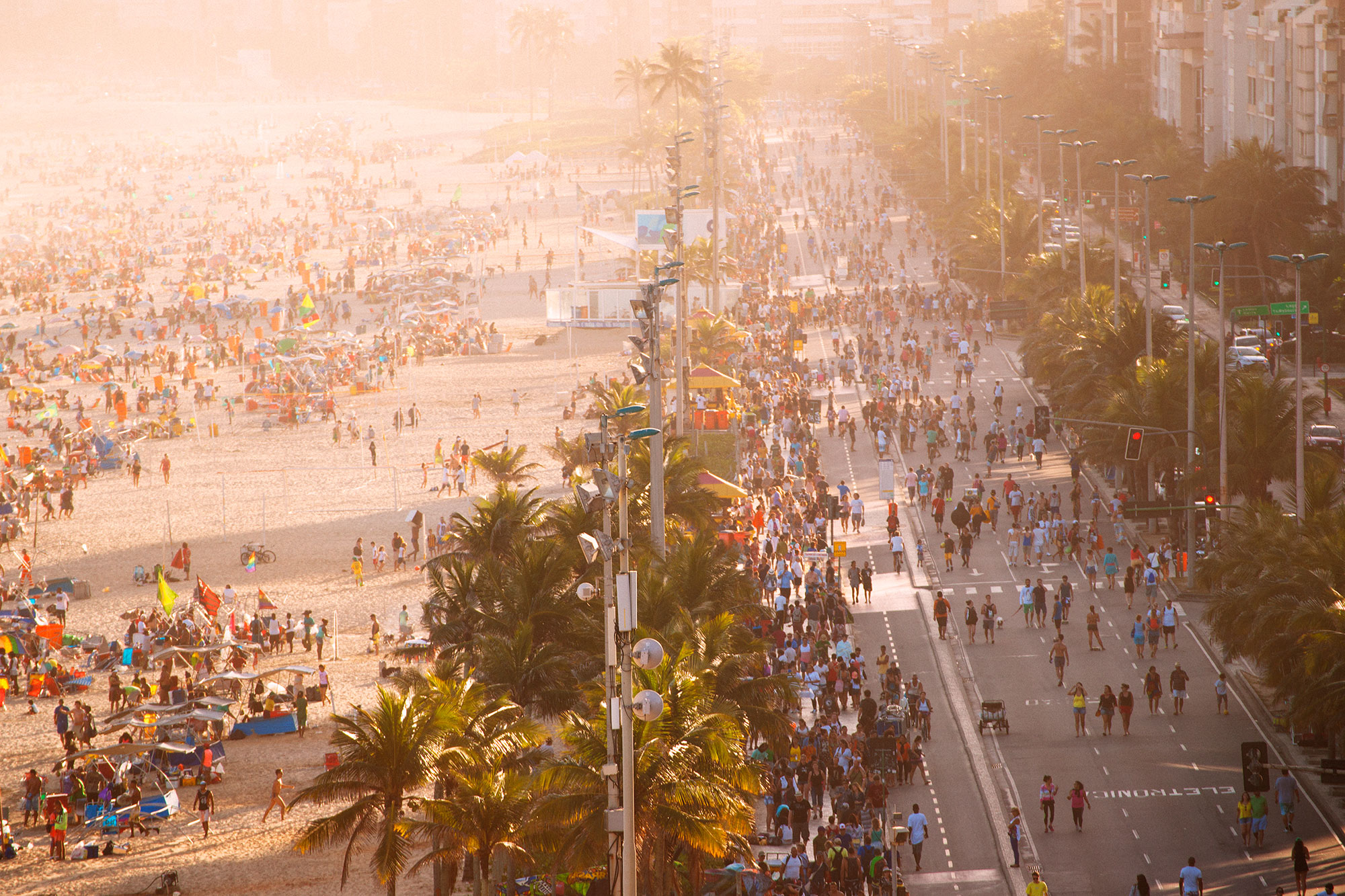 5:00pm – the Sunset
In the Southern Hemisphere, the sun slopes off early, and by five the crowds gather on the rocks at Arpoador to watch it slip to bed behind the Dois Irmãos Mountains. As shadows take hold, a spontaneous cheer erupts the length of the beach – a warrior cry of freedom and a celebration of the beauty of the day; they celebrate living in the present, regardless of the consequences. Then we all slinked off to sink beers in the street and tie up all those loose ends from the day.
Rule 8: Monday morning is still a long way off, but there's nowhere like Rio to get lost in a moment.