Amsterdam-based, German artist B.D. Graft was studying film and literature at university when he first started remixing images he'd find in second-hand art and photography books. Ever since, he's been taking things back-to-basics with scissors and glue to make collage art for Pond, Still Parade and French menswear brand Éditions M.R. What started out as a relaxing distraction soon spiralled into something big enough for him to make the transition from writer to artist.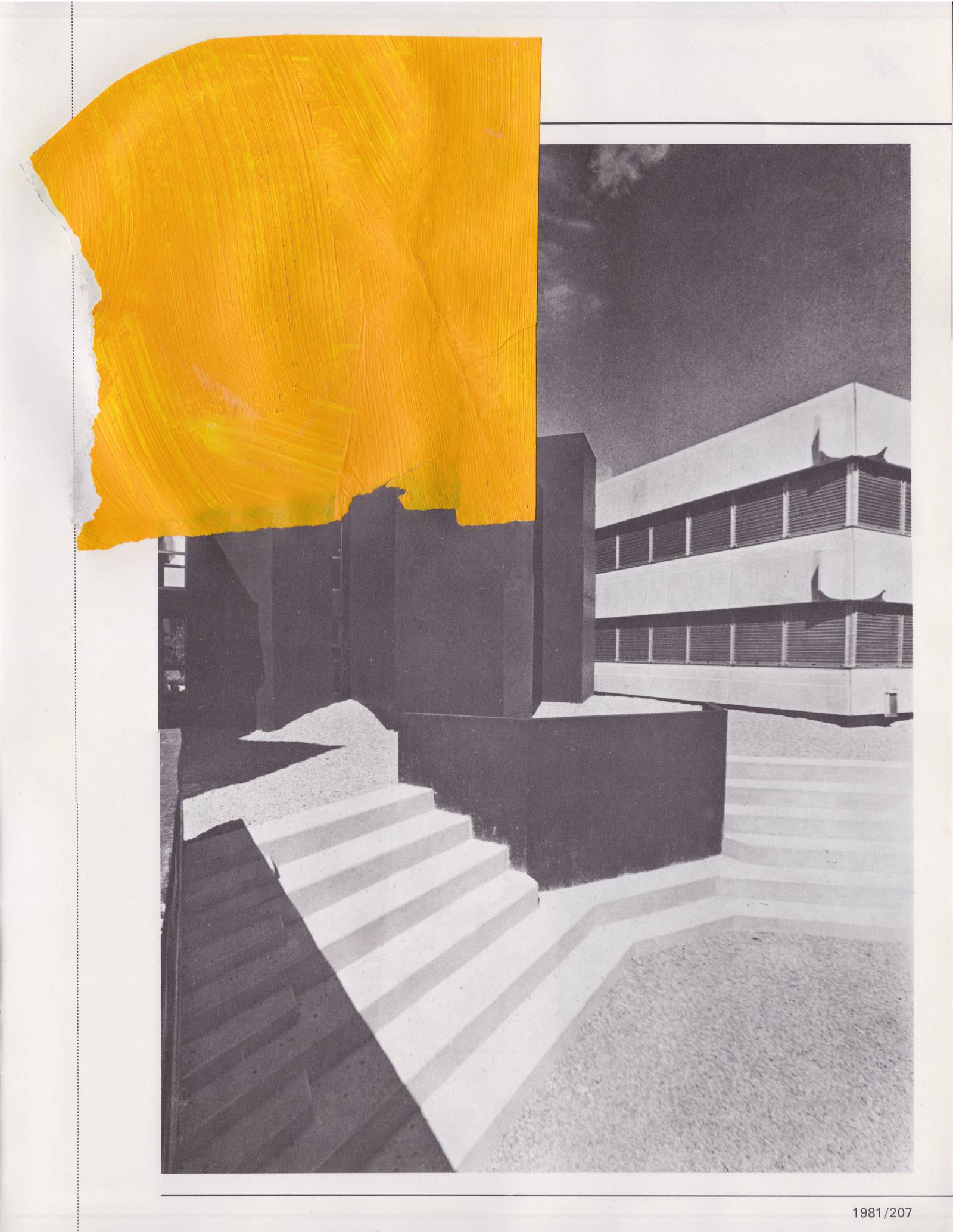 Graft is best-known for his Add Yellow series of collage art, which probes questions of art and ownership, and is instantly recognisable from its blast of sunshine hues. He's also worked on an homage to Air Max 1 blending the iconic shoe within nature and faces, plus album cover art for Tame Impala drummer Julien Barbagallo's upcoming solo release. On the eve of a new sale of his work for Dutch Design Week, we caught up with the accidental artist about happy art, beauty and therapy.  
Each time I scroll through your Instagram account I feel happier, why is that?
Good, so my art has the desired effect on people! One of the main reasons I make art is to add beauty to the world. The process is therapeutic for me – it improves my mood, which is reflected in the end result. When I'm in a bad mood, I go to the museum and let my favourite paintings cheer me up and give me hope, so I'm happy others get that feeling from my Instagram account.
Can you tell me more about your themes of art and ownership?
Similar to the sampling and remixing of music, collage art primarily relies on working with the pre-existing – taking other people's creations and changing them in such a way that it becomes a new work of art. Where the limits and boundaries are has always intrigued me, so my project Is it mine if I add some yellow? deals with this directly. When does something cease to be one person's work to become another's, and does this distinction even exist or matter?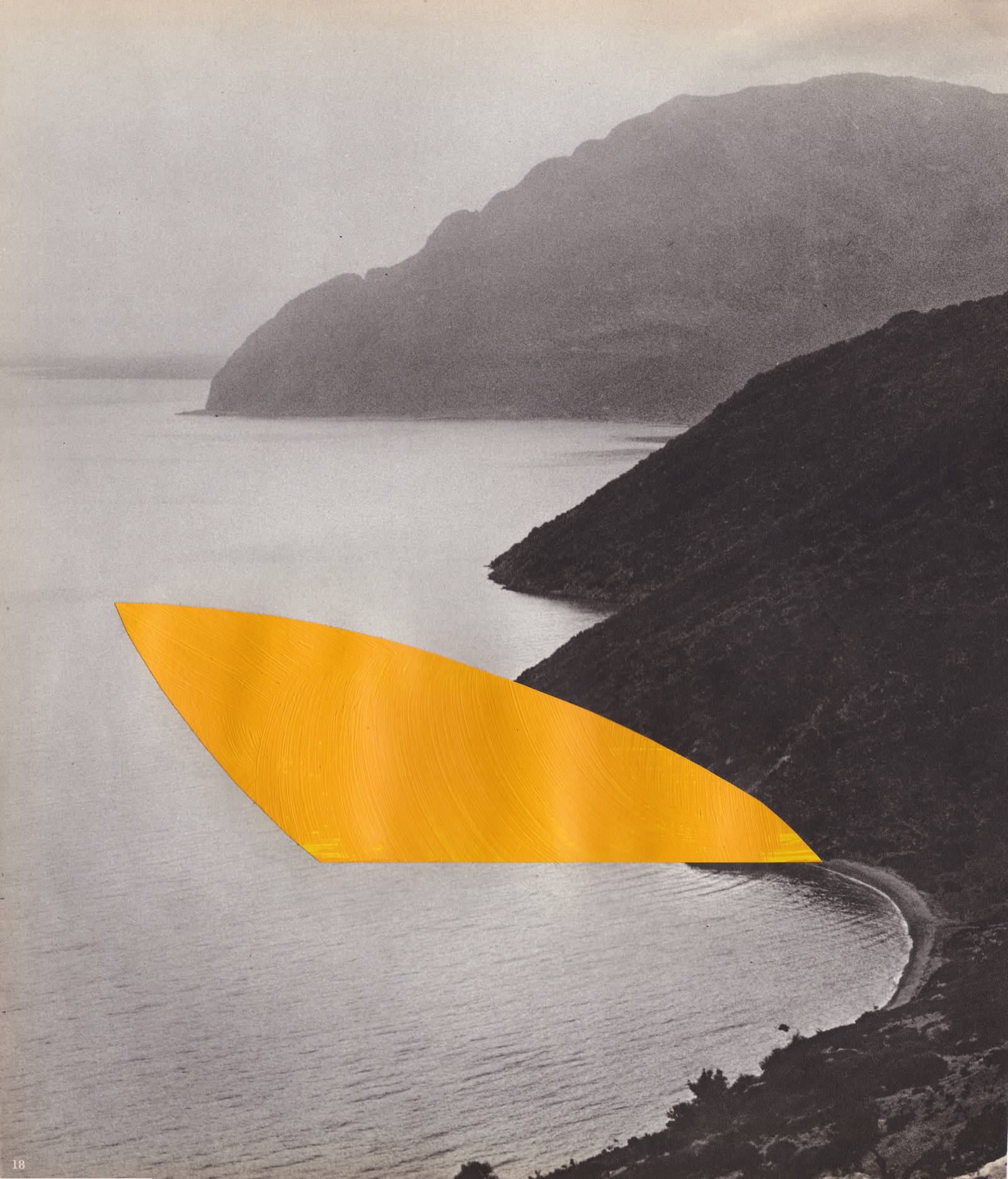 How did you start out?
I had admired my friend Geoff J Kim's collages for some time, so he told me to just try it myself. So I did, got hooked instantly, and am now, four years later, making art full-time instead of being a writer like I planned. Funny how things turn out!
What does your creative process look like?
I don't really have a process: I just start with whatever I find interesting – a photo, an idea or anything else – and see where it takes me. All my work is handmade and I use lots of different materials, so I could start by painting some paper yellow or cutting a flower out of a book.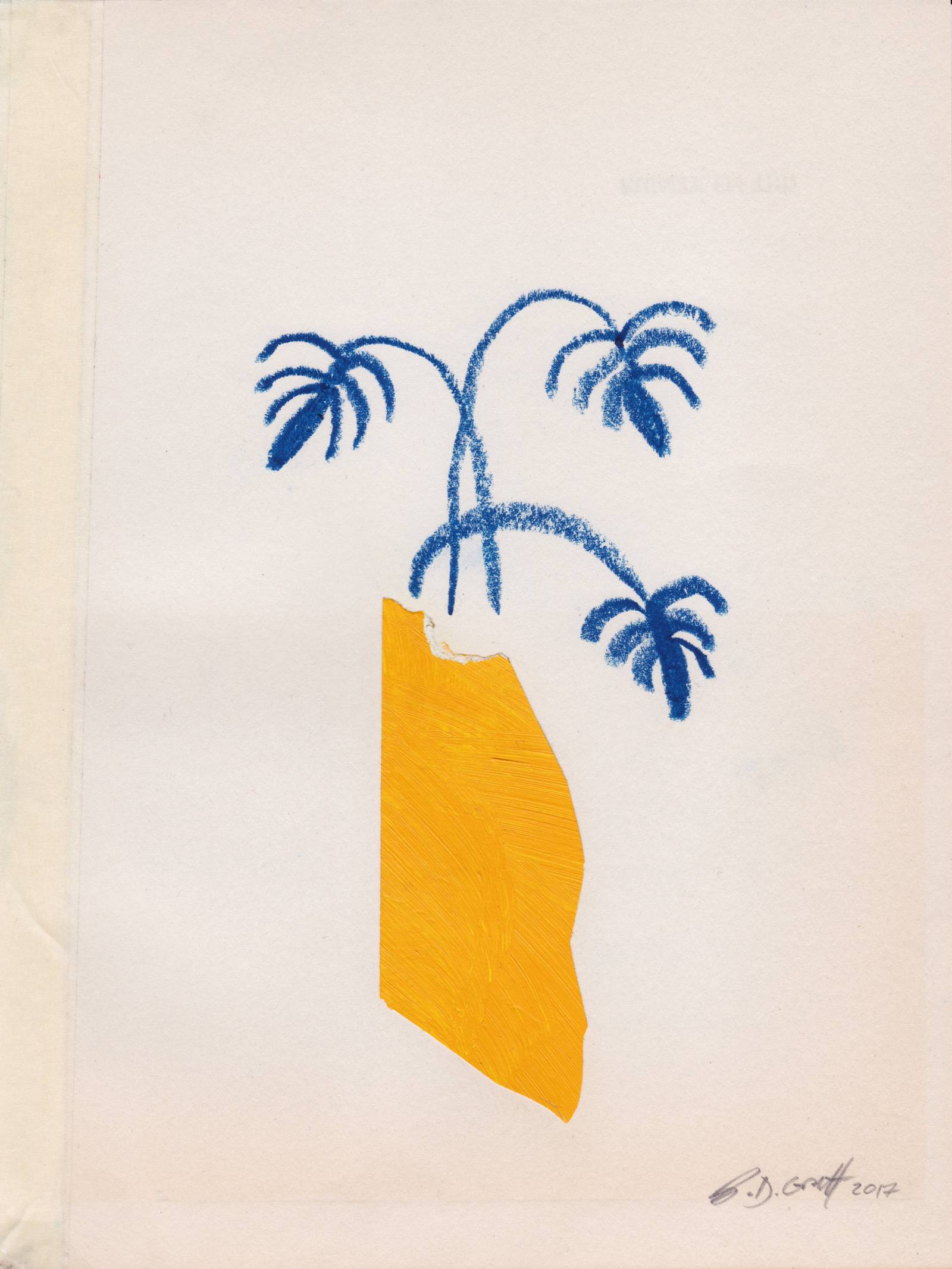 Have you got into any trouble with work not commissioned like the Mount Kimbie album cover and Air Max series?
Not yet, but I always write that it's just an idea or homage. Making a mock-up Tame Impala cover actually landed me a commissioned job for Tame Impala affiliates Pond's latest single artwork!
At what point did you start making money from art?
I joined Instagram three years ago – while I was still studying literature – and started posting some of my collage work. Surprisingly, that quickly led to private sales and commissioned work. Not enough to live from, but it sparked the dream that I could be doing this full-time one day.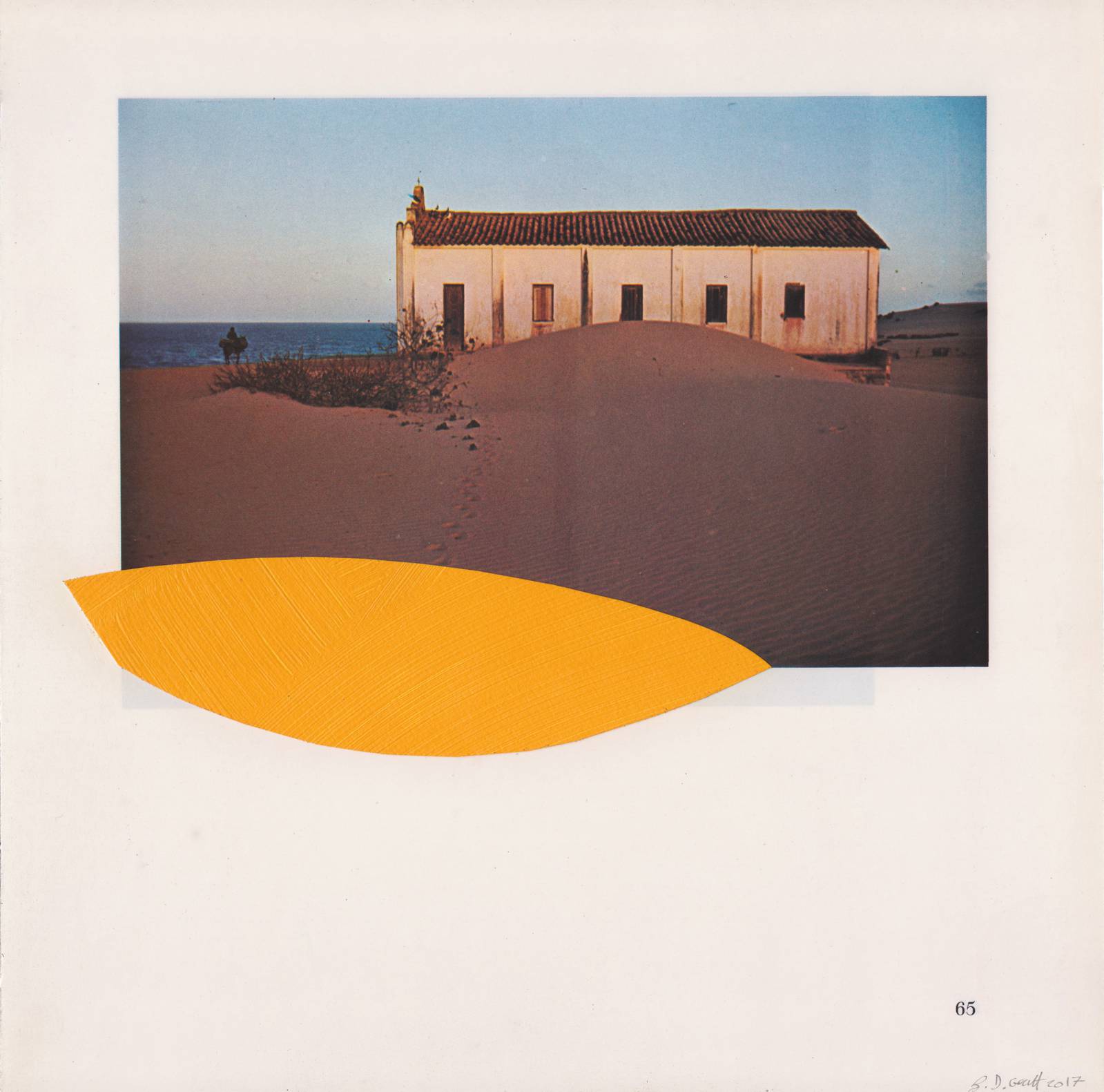 Are you solely focused on art now, or are you doing other work too?
I'm lucky enough to be able to support myself financially from artwork sales and commissioned work, mainly for magazines and album art for musicians. So right now, I'm entirely focused on art. This includes trying to improve my craft. I'm currently developing a new style of abstract painting and hope to show the world more large scale works soon.
Given the nature of collage art, is cross-pollination important to you?
A lot of collage artists create surreal beings and worlds by bringing together unusual figurative elements, like children playing in space. I like that, but personally I'm more interested in the moods conveyed through shapes and colours, and not so much content. Cross-pollination in my work might be the coming together of media and materials, like mixing paint with photography and oil pastels to create an interesting new whole.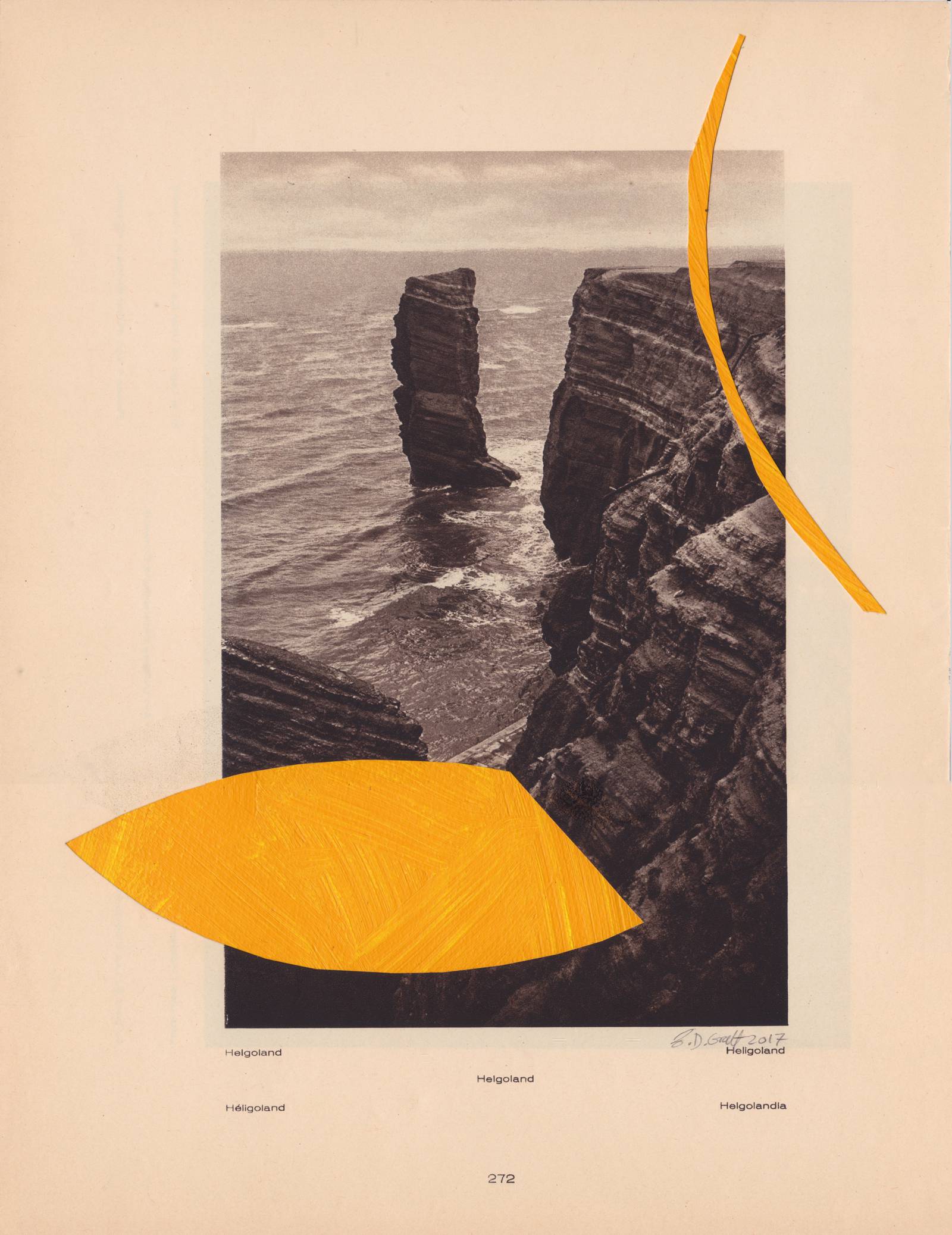 What are you looking forward to next?
I'm currently creating the artwork for Kyson's upcoming singles and album; he's a really cool, creative guy and it's great to be working with him. We're also planning a joint exhibition which will engage each of the audience's five senses. Really looking forward to that! Apart from that, I'm looking forward to getting better at painting.
Postcard-sized 'Add Yellow' artworks displayed and for sale via Postmodern during Dutch Design Week 21 – 29 October. bdgraft.com