Ibiza is well-known for its traditional whitewash 1960s villas and modernist glasshouses nestled deep in the hills, but it can be harder to come by the same vibe in hotel form. Now though, if you're looking for a slice of Palm Springs-esque mid-century modern design, then OD Talamanca is your spot.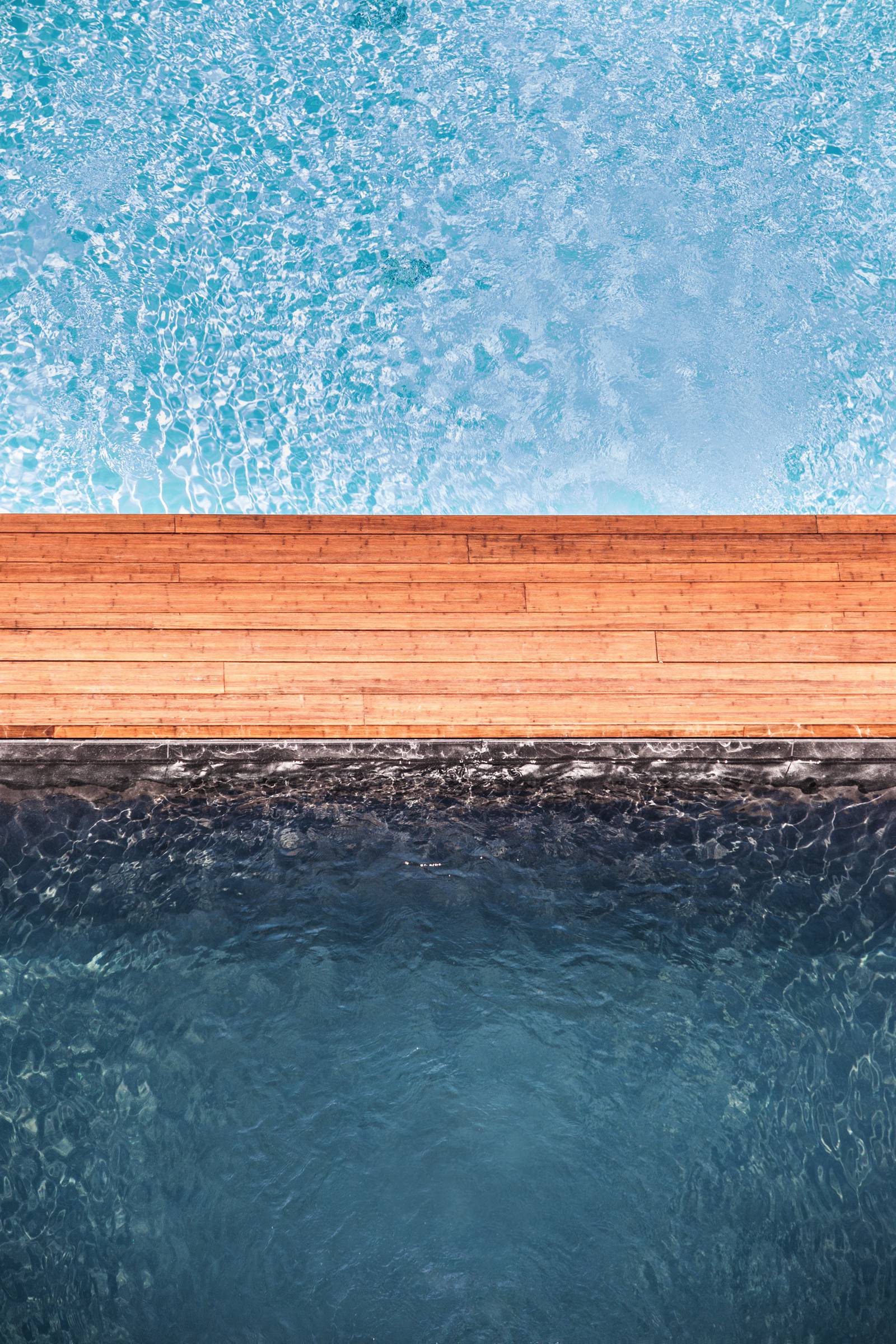 Located minutes away from the white beaches of Talamanca Bay (around a 30 minutes walk to the Old Town), OD Talamanca offers tasteful Danish-inspired design elements like wood panelling, modernist furniture and an aesthetically pleasing, minimalist pool area that's flanked by deep wood panelling. With a larger top-deck pool for swimming laps in the morning to brush off the hangover from the night before, and a smaller plunge pool that's perfect for mid-tan cooling off, you'll find little reason to leave the hotel for the island's famous beaches.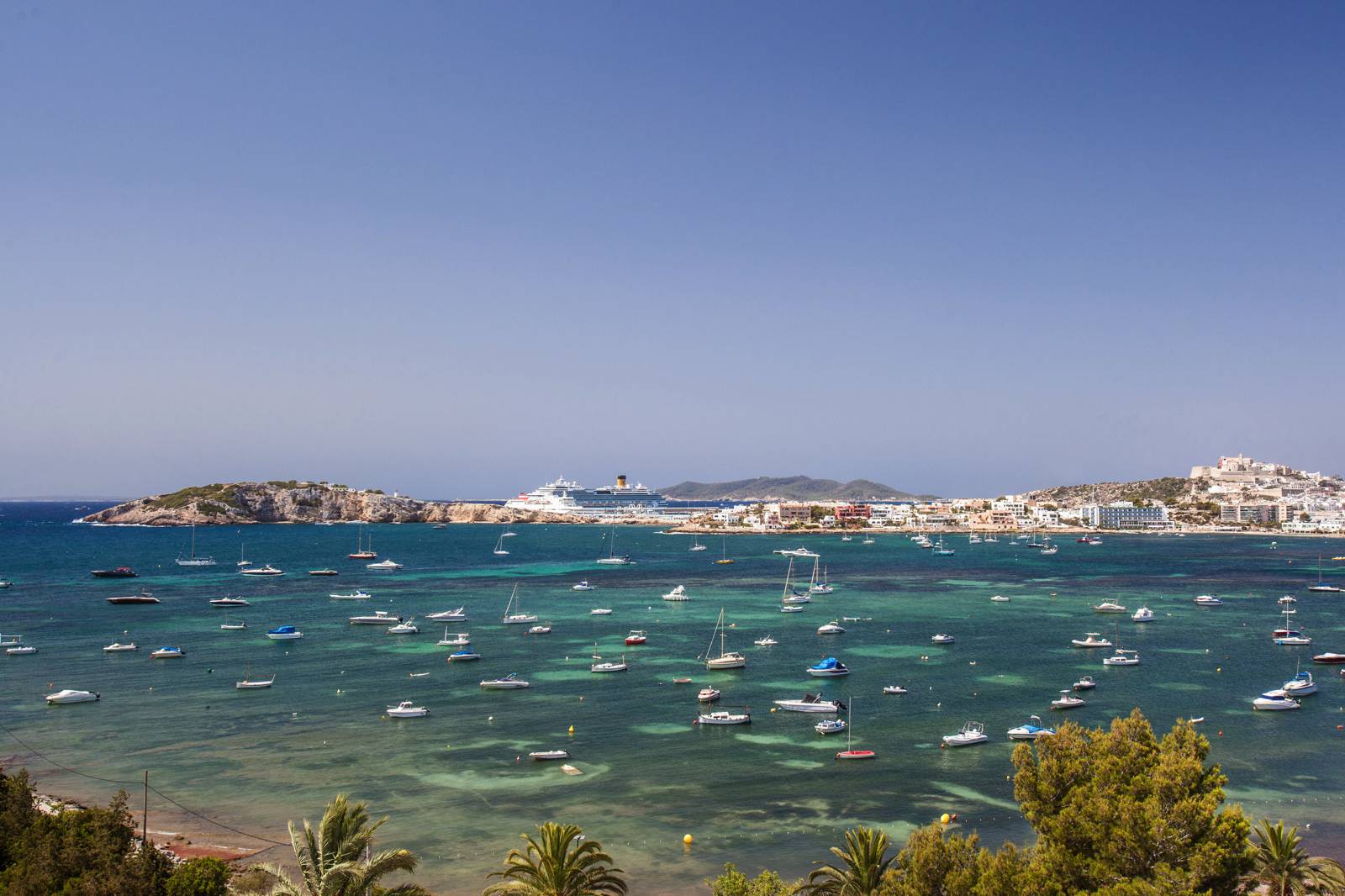 Rooms are extremely spacious and consciously designed (hello walk-in wardrobes and extremely cost-effect loft suites that are perfect for a group trip) and the beds are sprawling and comfortable. Be sure to book an ocean view room to catch the soft sunsets and blazing sunrises that are iconic to this part of the island, or else walk five minutes to catch it all at Sa Punta, a superb beachside restaurant.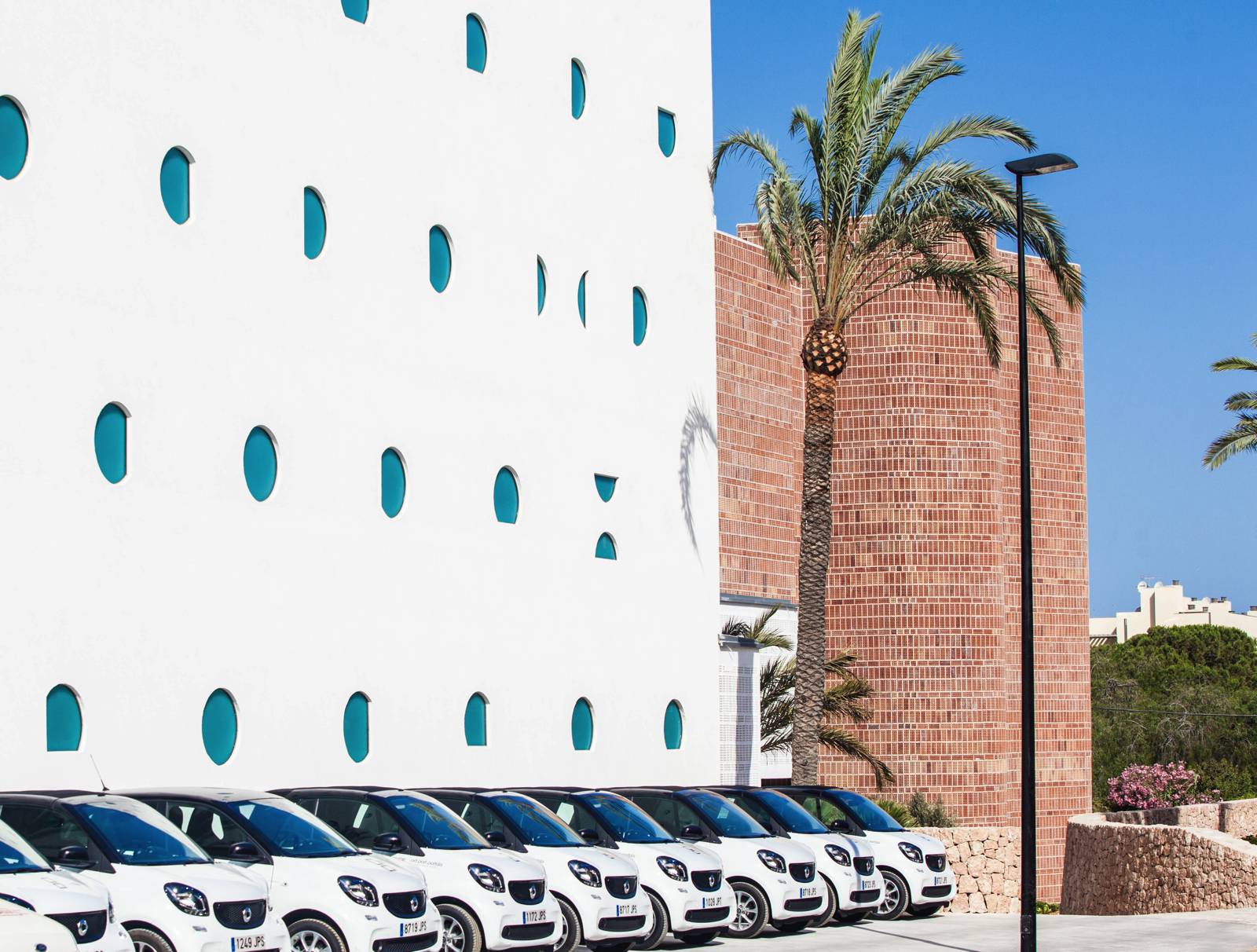 The property has three restaurants (a Mediterranean, Asian and Lebanese restaurant) and DJs booked every night. Book a huge table with a big group of friends anytime after 11pm, and indulge in the island's finest truffle risotto and rump steaks (share everything you order – the portions are huge and extremely filling – so that you don't slip into a food coma) and top it off with a couple of the strongest espresso martinis on the island. Then it's time to start your night.
Standard rooms range from 270€ to 420€ per room per night odtalamanca.com