Photographer Bruno Osif and his wife, the model Ekaterina Skurikhina spent two weeks in Dar al Masyaf, one of the private villas at the Madinat Jumeriah Hotel, the largest complex of its kind in the Arab Emirates.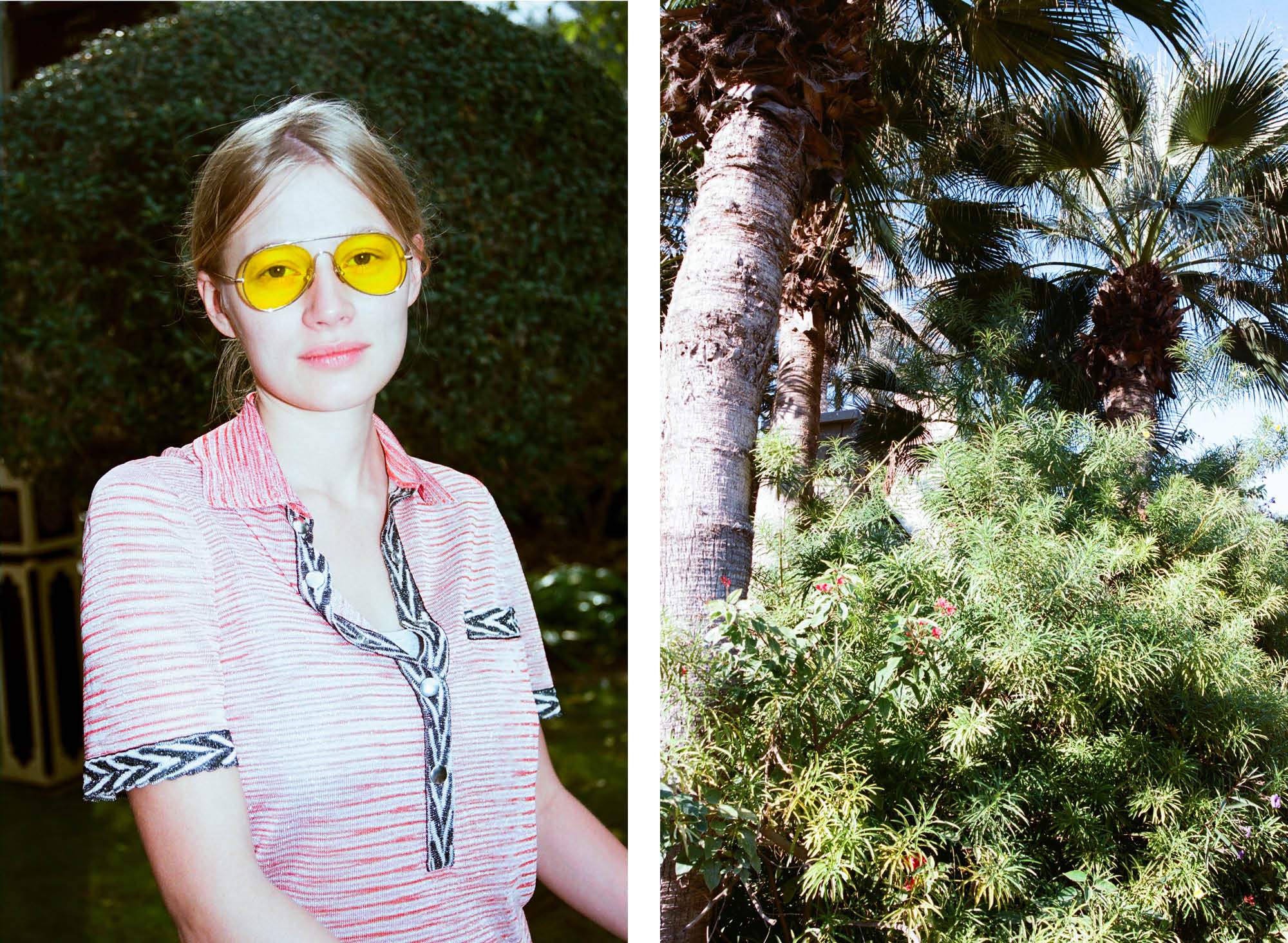 The bathrooms are top-to-toe marble, you've got a private pool and an army of gardeners immaculately maintain the paths and walkways. There's literally not a banana leaf out of place.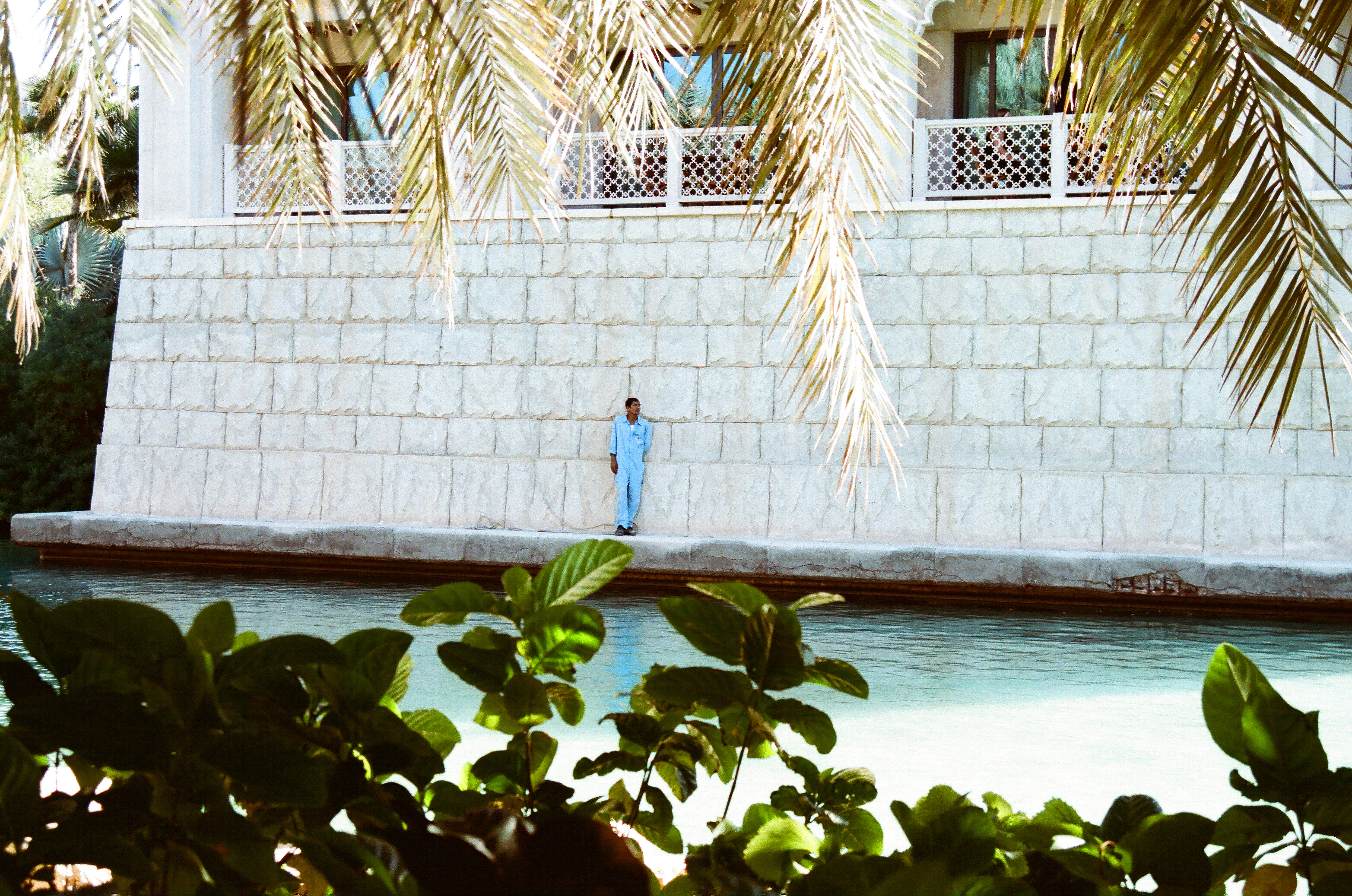 But in Dubai there's an air of tension. Despite numerous benefits—namely the weather being near perfect all year round, turquoise waters and some futuristic architecture—this man-made paradise can bring up old school connotations of 'glitz' and 'glamour'.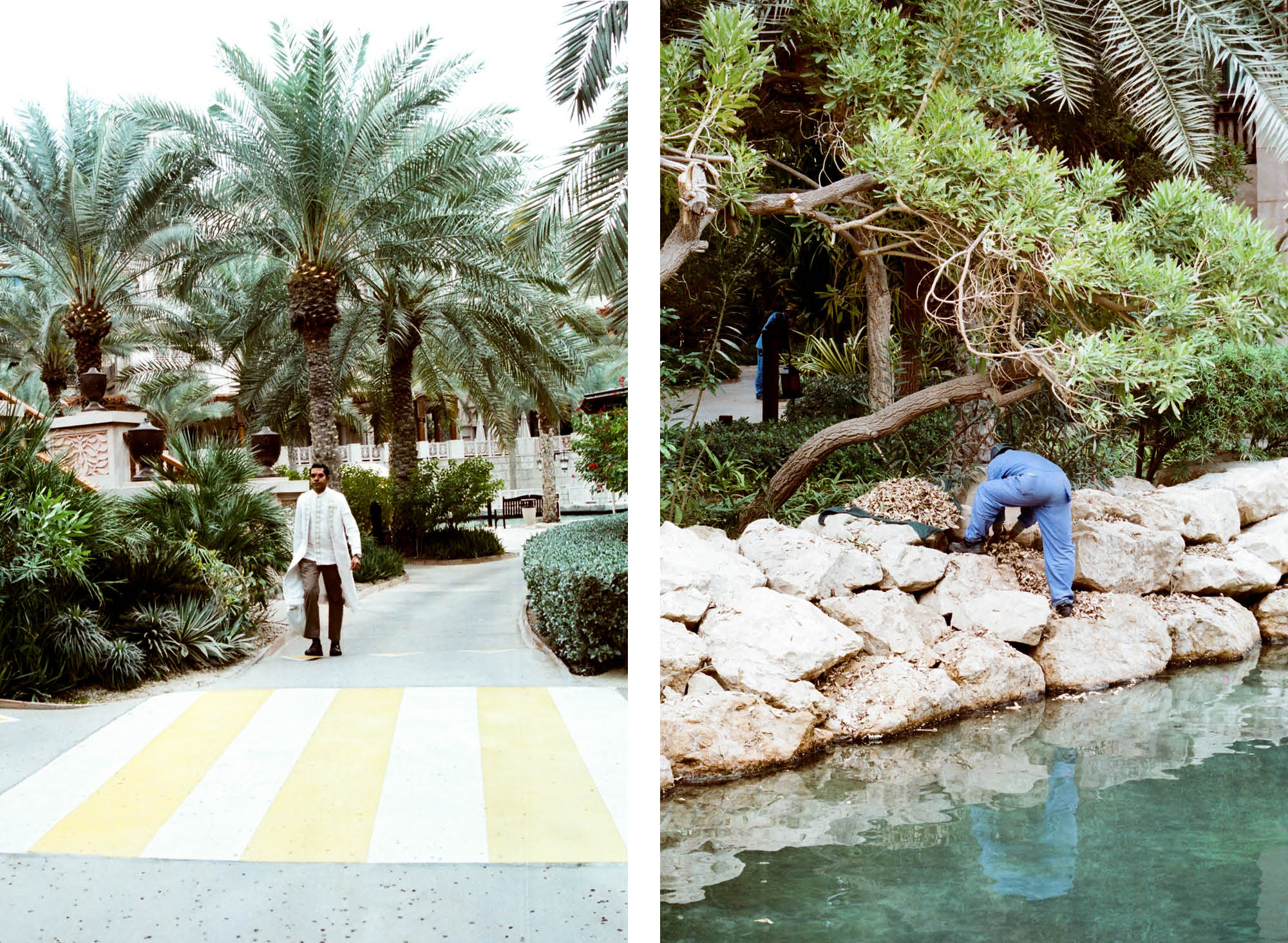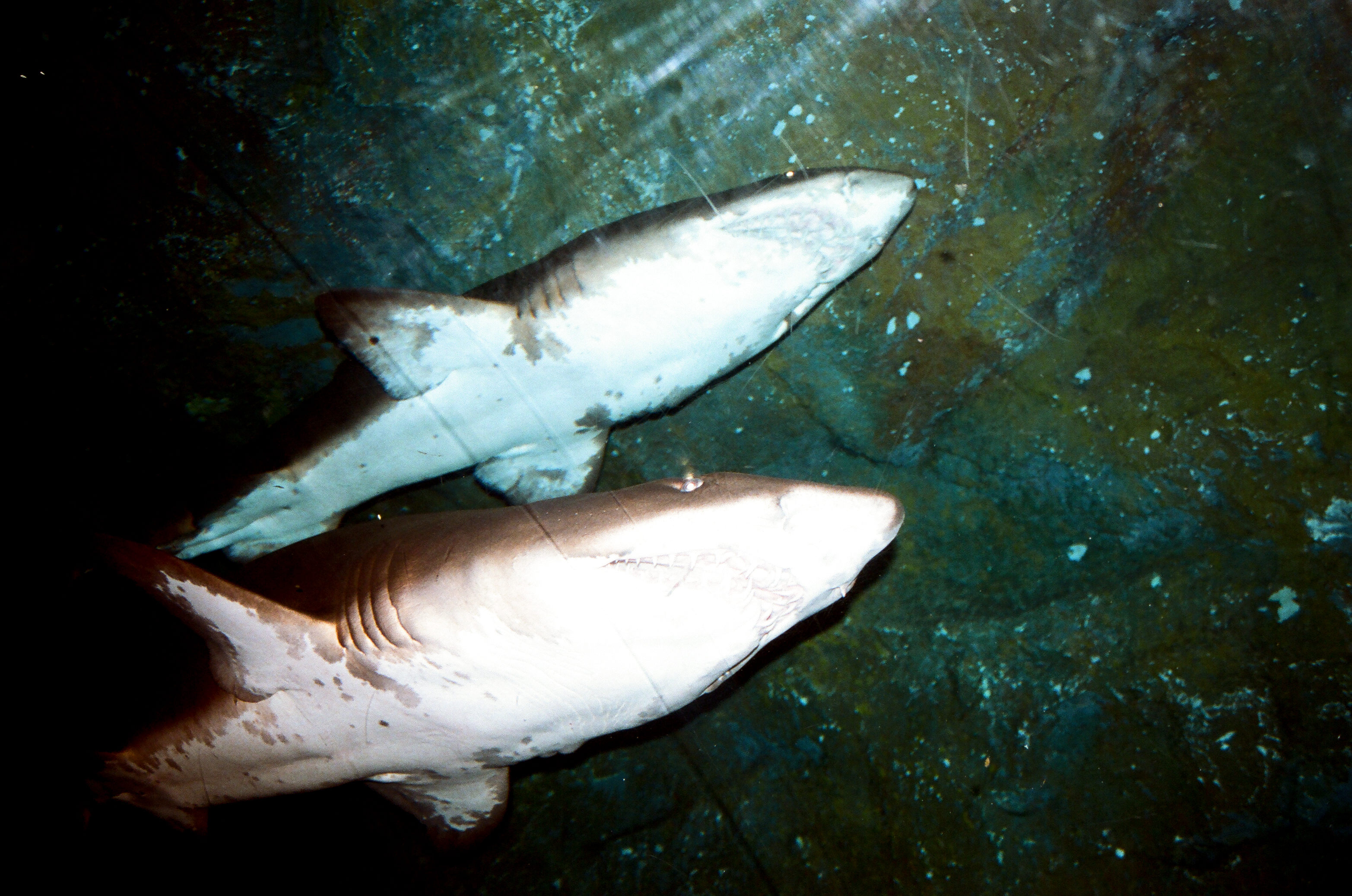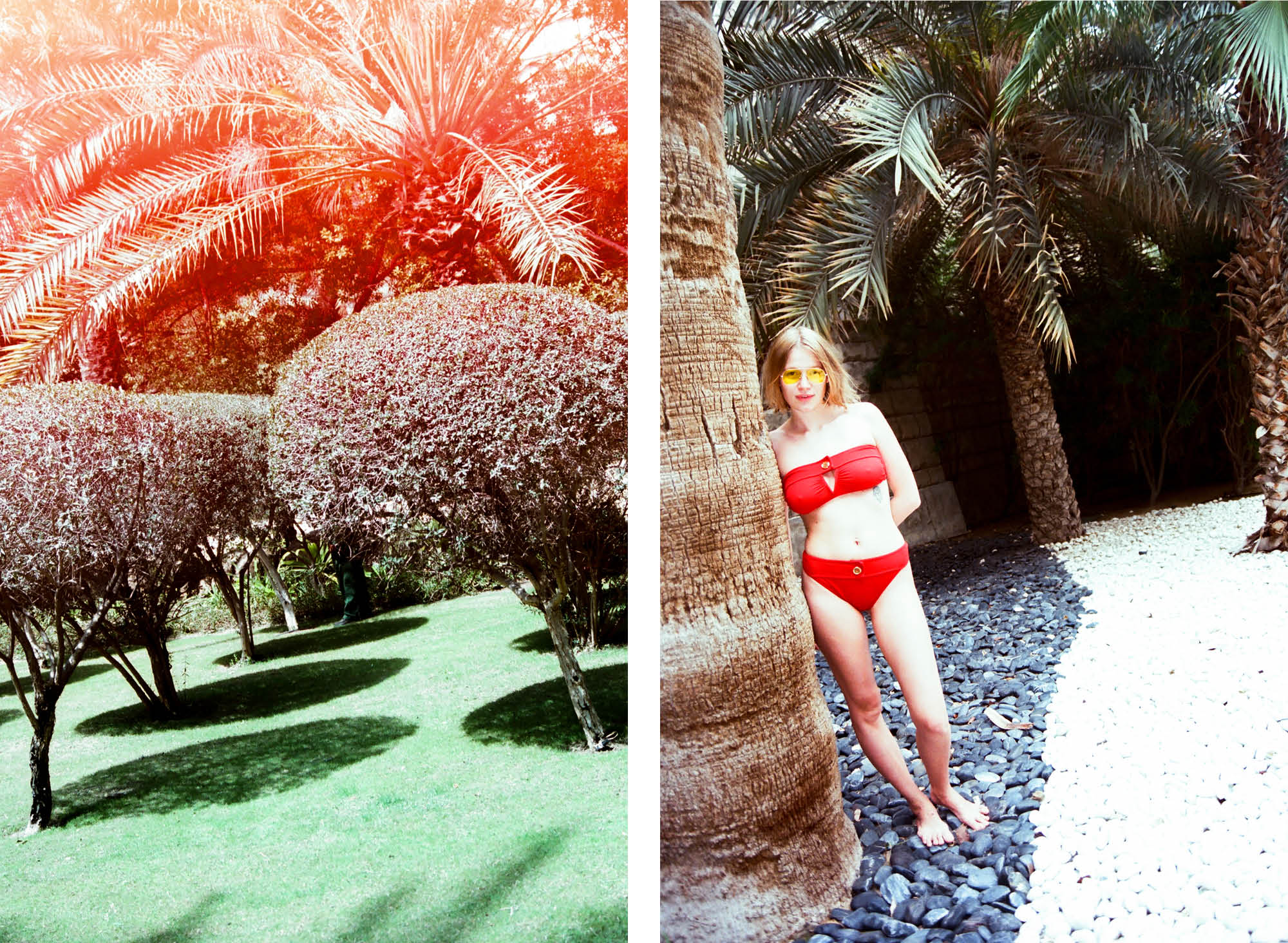 There's something disconcerting, but kind of incredible, about the sheer effort and work that goes into the upkeep of Dubai's facades. "I think they've really tried to recreate the kind of diversity you find in big cities like London and New York" says Bruno, "Also, when you look at the buildings, as garish as they might seem, it's amazing how we humans are able to build such incredible architecture and make it feel like an oasis, when it's actually a totally remote desert. You can still feel that you're in the desert, you can smell it, taste it but everything is new, there is no history yet, just a lot of cultures living there on their own."