Born in the Philippines, but raised in New York, Robert Cordero has been reacquainting himself with his tropical roots by travelling back to his motherland the past few years. The founder of modular bag company BAMIN advises that before you head to the country's most famous beach destinations, Boracay and Palawan, you should first get to know the capital city, Manila, from its historic origins to its wild drag nights. The Philippines is made up of roughly 7,700 islands, so you won't be able to cover much ground on one trip, but don't fret because it's a country you'll want to return to anyway. Here's Cordero's guide to guarantee you get the best of this island empire.
Old Manila
Manila was heavily bombed during WWII, but the economy's impressive growth in recent years has created a development boom of modern skyscrapers in places like Fort Bonifacio and Rockwell. But these modern neighbourhood clusters don't tell you much about the city's or the country's fascinating history of colonisation—first by Spain for 300 years and then the Americans for 50. As a primer on the country's past, take Carlos Celdran's walking architectural tour of Old Manila from Intramuros and Fort Santiago (structures from Spanish colonial period) to Binondo, the world's oldest Chinatown where you can sample the city's best Chinese food at Wai Ying Fast Food. While you'll learn a lot, you'll also laugh a lot, because artist Celdran delivers juicy and funny historical tidbits like a comedian. At the day's end, take a stroll at Baywalk along Manila Bay and if you walk far enough, the Cultural Center of Philippines, a Brutalist structure from the Marcos era, beckons.
Manila Nights
Manila doesn't lack bars or clubs, but most are tourist traps with terrible cover band music or paltry copies of what you'll find in London or New York. For a more in-the-know Manilenyo experience, there's Finders Keepers (curated cocktails in a warehouse), Blackmarket (industrial space filled with local hipsters), B-Side (Sunday reggae), Time (invites the best DJs from all of the world), or Bank Bar (a speakeasy inside a 7/11). Today x Future, however, is the artsier, hard to find bar alternative in the Araneta Center. It's a small venue, but packs a punch on the fun scale at night. It's frequented by local creatives and left-leaning students from the University of the Philippines Diliman (a prestigious Filipino institution) who dance to different guest DJs every night. They spin a range of reggae, early 90s hip-hop and cool pop. The drinks, from Red Horse (a potent local beer) to adventurous mash-ups like Myshirota, a cocktail with Yakult—a dairy based probiotic—are fairly inexpensive compared to other bars and clubs in the city.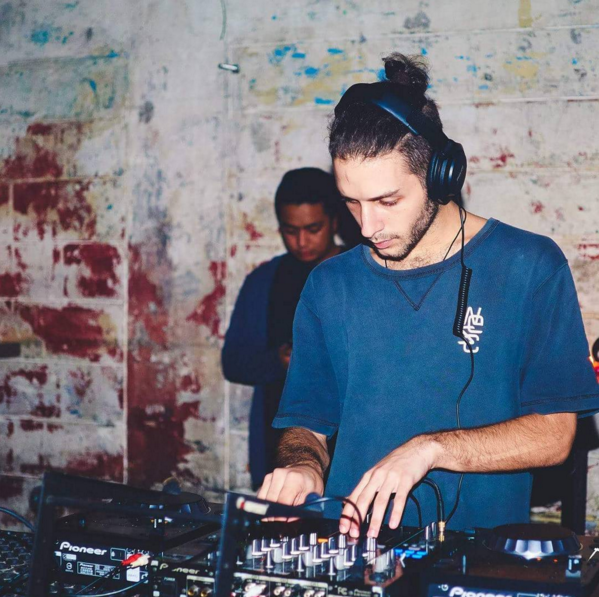 City Stays
Much like any major city in Southeast Asia, there is plenty of accommodation in Manila, from high-end chains such as the Peninsula, Raffles or Shangri-La to boutique hotels like Picasso in Makati. Most of these, however, are integrated within the bustling Manila metropolis. But The Henry Hotel, enclosed in lush verdant grounds grounds, makes you feel like you're miles away from one of the most densely populated cities in the world. Instead of just your run-of-the-mill hotel rooms, you stay in one of the charming 8 traditional Filipino homes, architectural symbols of historical preservation that is rare in Manila these days. The hotel also has another outpost in Cebu, the second largest city in the country and a few hours drive from the pristine beaches of Malapascua and the giant whale sharks of Oslob.
That Mall Life
In the Philippines, mall culture is strong and going to these massive spaces (where you can shop, drink, eat and even gamble) even has a term: "malling." Greenbelt 4 & 5 (there are 5 of them) in Makati, is the most upmarket and you'll find some of the world's biggest luxury brands from Prada to Gucci. But the best fashion curation is at Mark "Jappy" Gonzalez's stores, Homme et Femme and Univers D'Homme et Femme in Rockwell, a quieter area just a short cab ride away from Greenbelt. (There's also an Homme et Femme in the Edsa Shangri-La Hotel). It stocks luxury staples (Céline, Lanvin, Jil Sander) as well as forward-thinking brands (Kolor, Sacai, J.W. Anderson), and you'll be able to pick up the perfect holiday magazine, with the likes of Fantastic Man and The Gentlewoman on the shelves. In the vicinity, there's Commes des Garçons' only free-standing store in the Philippines and Ladurée for your macaron cravings. You need to also check out Archives in Makati's Legazpi Village, where great designer deals are to be had.
Roadside Food to Top Restaurants
From mom-and-pop carinderias (roadside restos where you point at the food you want) to eateries for international palettes, restaurants are all over Metro Manila. But it's the latter that have been popping up all over the city the pat few years. There's Italian inspired Lusso from Margarita Fores (Asia's best female chef according to the World's 50 Best Restaurants), Gallery Vask (ranked in top 50 restaurants in Asia), Rambla (Catalan food), Blackbird (sceney airport themed restaurant), and El Cirkulo (Spanish fine dining). But for more economical spots, there's El Chupacabra (Filipino infused Mexican food), Tim Ho Hwan (it's Hong Kong outpost is the world's cheapest Michelin star restaurant), and Little Tokyo, where if in season, you'll have the best local uni this side of Hokkaido at Seryna. For authentic Filipino food, take a day trip to Tagaytay, a 2-hour ride outside of the city and book a table at Antonio's, considered the country's best restaurant. But a day before you get there, pre-order the lechon de leche, an organic suckling pig version of lechon, the country's national dish. While its menu isn't strictly Filipino, its sister restaurant nearby, Balay Dako, offers a more traditional fare from Negros, a province in the Visayas known for its reliably tasty food. While you're in Tagaytay, take in the views of Taal, the world's smallest active volcano and its crater.
The Art Strip
Although art isn't mainstream, there is a burgeoning and dynamic scene today in Manila. The country, after all, has produced creative talents that have elevated the country's cultural and artistic standards. There's the late art house filmmaker Lino Brocka, whose films were showcased and nominated for the Palme D'Or at Cannes Film Festival and F. Sionil Jose, whose books have been translated into 27 languages. While you can visit the Ayala and Yuchengco musuems for established exhibitions, the next Manuel Ocampo—a respected Filipino artist who has shown all over the world including the Venice Biennale and Berlin Biennale—could be found along Makati's Pasong Tamo Extension. In the strip, you can find local powerhouse galleries such as Silverlens, Finale Art File, The Drawing Room and Manila Contemporary.
LGBT Life
The Philippines is a country of contradictions where LGBT culture is tolerated, but its members are not allowed to marry. In this recent election, however, Filipinos voted Geraldine Roman, a transgender politician, into Congress. One of its most popular celebrities, Vice Ganda, is a flamboyant personality who favours gender bending outfits and has a large mass fan base. Two years ago, Preview, the country's magazine equivalent to Vogue, launched an issue featuring 10 different transgender women, each with their own cover. Despite this kind of progress, there's still a ways to go when it comes to LGBT rights, but it may not be so obvious if you went to the cheery patrons at some city's gay clubs/bars many in Malate. Or at the legendary O-Bar, a cavernous multilevel white space in Ortigas. The club's epic drag shows—featuring takes on the most iconic pop stars from Beyoncé to Justin Bieber— can easily give RuPaul's Drag Race a run for its money.
Get tattoed by a 97-year-old
One doesn't need to travel halfway across the globe and endure a 10-12 hour overnight bus ride north of Manila to Buscalan (a Kalinga village in the Cordillera Mountains) just to get a tattoo. But if it means getting inked by the legendary Whang-od, who, at 97, is the oldest living "mambabatok" (Kalinga tattooist), then it's worth the trip. She's been the go-to tattoo artist of the indigenous Butbut Kalinga people for 80 years, and to preserve the art, she has trained her grand niece. While in the northern region, don't miss the majestic Banaue Rice Terraces, which were carved into the mountains by the descendants of the Ifugao tribe (who are also known for weaving) 2,000 years ago. Just west, there's Vigan, a cobblestoned city with Spanish/Chinese architecture that's remained largely intact since the mid 1500s. And head to Sagada to see hanging coffins and the magical sunrise above the clouds at Kiltepan Viewpoint.
Boracay, baby
Boracay grew from a quiet insider destination with basic, beachfront huts in the 1970s and 1980s to become, according to Travel and Leisure magazine, the world's best island in 2012. Though the recognition has been a boon to the Philippine tourism industry and has flooded the island with throngs of tourists during the peak Holiday season (late December and early January), it's still a must-see for neophyte visitors to the Philippines. A 50-minute plane ride from Manila, Boracay's White Beach has extremely fine talcum powder white sand and clear water, which in the summer months, is as still as a swimming pool.
There's a slew of accommodations dotted along the beach from high-end Discovery Shores to Spider House with its back-to-nature treehouse rooms. Its restaurant, which looks like something straight out of the The Beach, is one of the best spots for the island's legendary pastel-hued sunsets. Shangri-La, the most luxurious hotel on the island, though, has the most secluded beaches—Banyugan and Punta Bunga. Though the expansive resort is removed from the island's main hub of activities, D'Mall, a group of restaurants and souvenir shops, is a 15-minute tricycle ride that's a strategic jumping off point for the island's rowdy nightlife along White Beach. The best of these is Area 51, a more local, yet large pm-to-am party on Bulabog Beach, which is on the other side of the island. The schedule is synched to the phases of the moon, so the party doesn't happen regularly. Your best bet is to ask some of the local fire dancers, bartenders or people on its Facebook page.
Palawan Paradise
With its stunning limestone cliffs jutting out of turquoise-coloured waters, peaceful saltwater lagoons, white sand beaches, and two UNESCO Heritage sites (Puerta Princesa Underground River and Tubbataha Reef), Palawan's natural, other-worldly beauty induces tears of joy. Small wonder that, the 1200 mile long archipelago, which comprises of 1780 islands, was Travel and Leisure's top 2013 island destination. Many go to the beautiful El Nido, but few opt for exclusive island stays at Amanpulo or Ariara. Palawan, however, is best experienced as an active explorer rather than a beachgoer. To have an adventure, book Tao Philippines, a decidedly "unresort" experience that takes you on an island-hopping group expedition to the most remote parts of the archipelago. Or, head north to the Calamian group of islands to Coron. Once in town, stay at the Funny Lion Inn while you organise a local boat with a crew to take you on a personalised journey around Coron and Busuanga. Ask to camp at a different island each night. You'll sleep under shooting stars and wake up alone on the beach to the sounds of waves. Don't miss Kayangan Lake, Malcapuya Island, Bulog Dos, Banana Island, Barracuda Lake, Black Island and Calauit Safari Park—a safari with zebras, giraffes and antelopes. Meanwhile back in Coron, eat at Sinugba Sa Balay a simple restaurant, but the mostly grilled Filipino food is a tastebud pleaser.