Skateboarding has never been an avowedly gay pursuit, but with the public coming out of legendary pro skater Brian Anderson last year, change could be afoot. Now the Tom of Finland Foundation is queering the skate park some more, with the release of decks and hoodies featuring handsome men and hard-ons.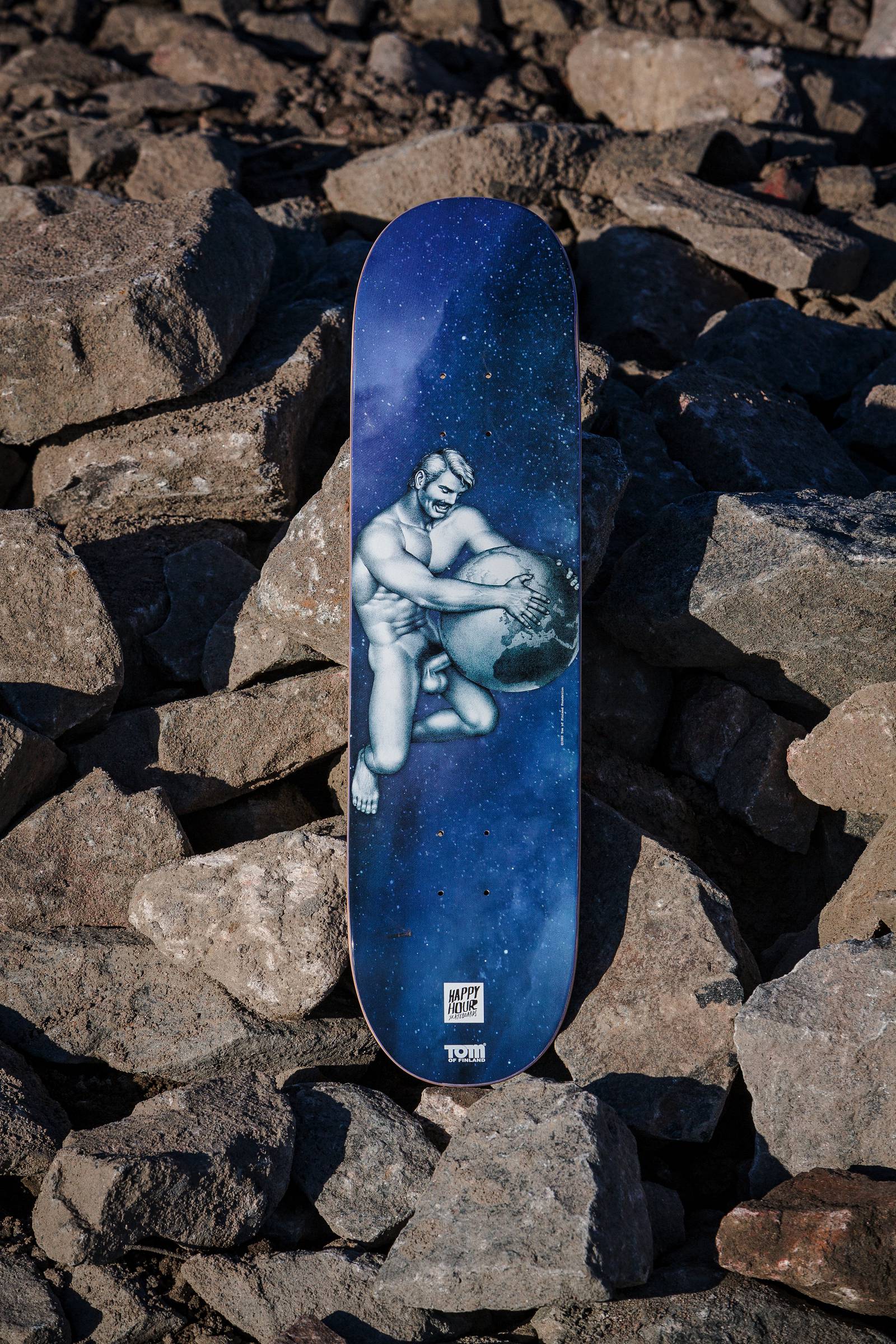 The collection, in collaboration with Happy Hour Skateboards launched over the weekend, and proudly presents Tuoko Laaksonen's homoerotic artwork in places you might never have expected.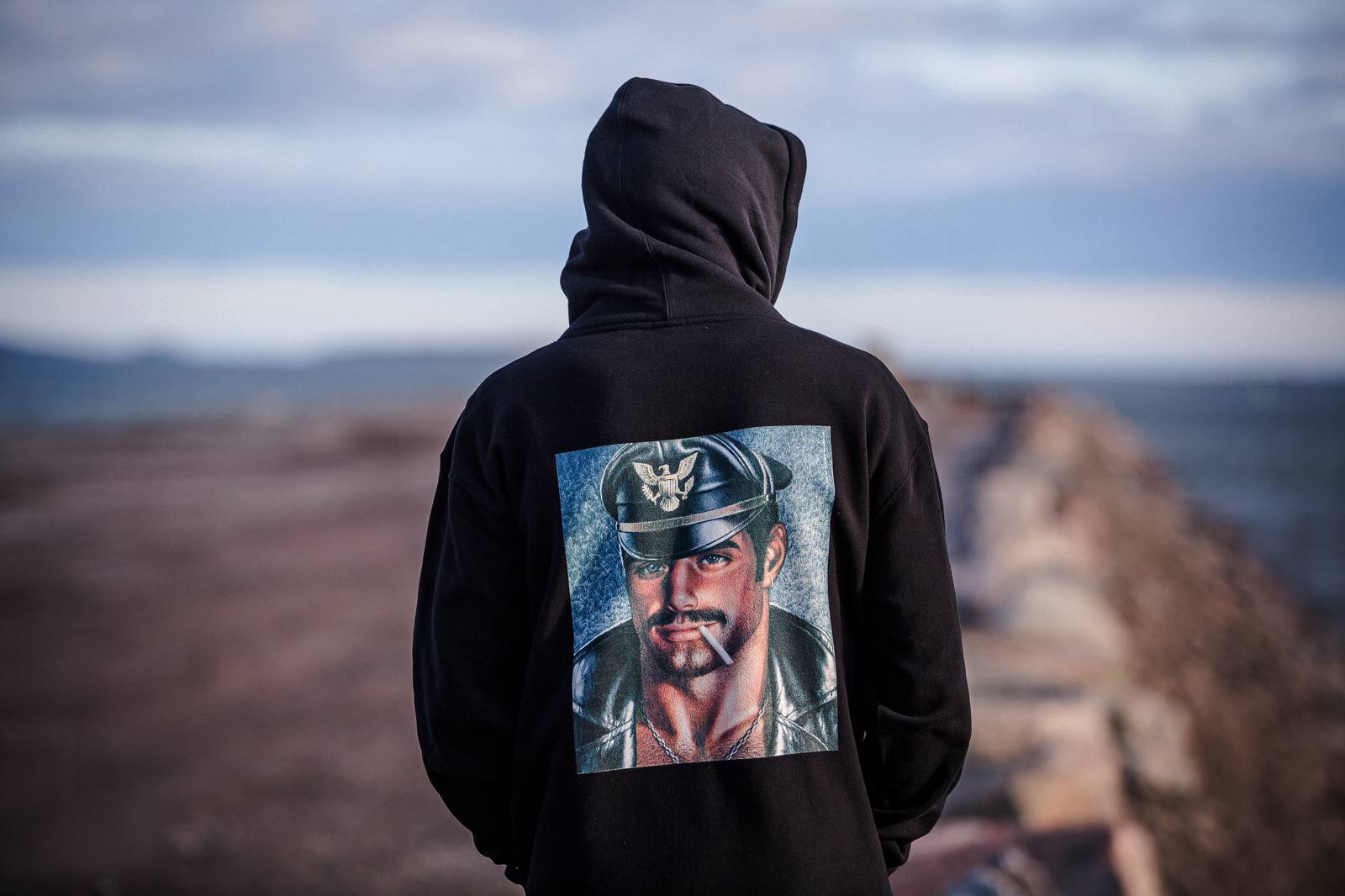 The collaboration began when Happy Hour Skateboards founder and owner Jarkko Poropudas met Durk Dehner, President of Tom of Finland Foundation, at Mr. Leather contest in Helsinki in August 2016. "After a beer, we both agreed that this collaboration needed to happen," says Poropudas. "This collaboration is our tribute to a legendary artist. In addition to the bigger picture of gay rights, we want to do our part in supporting diversity within skateboarding."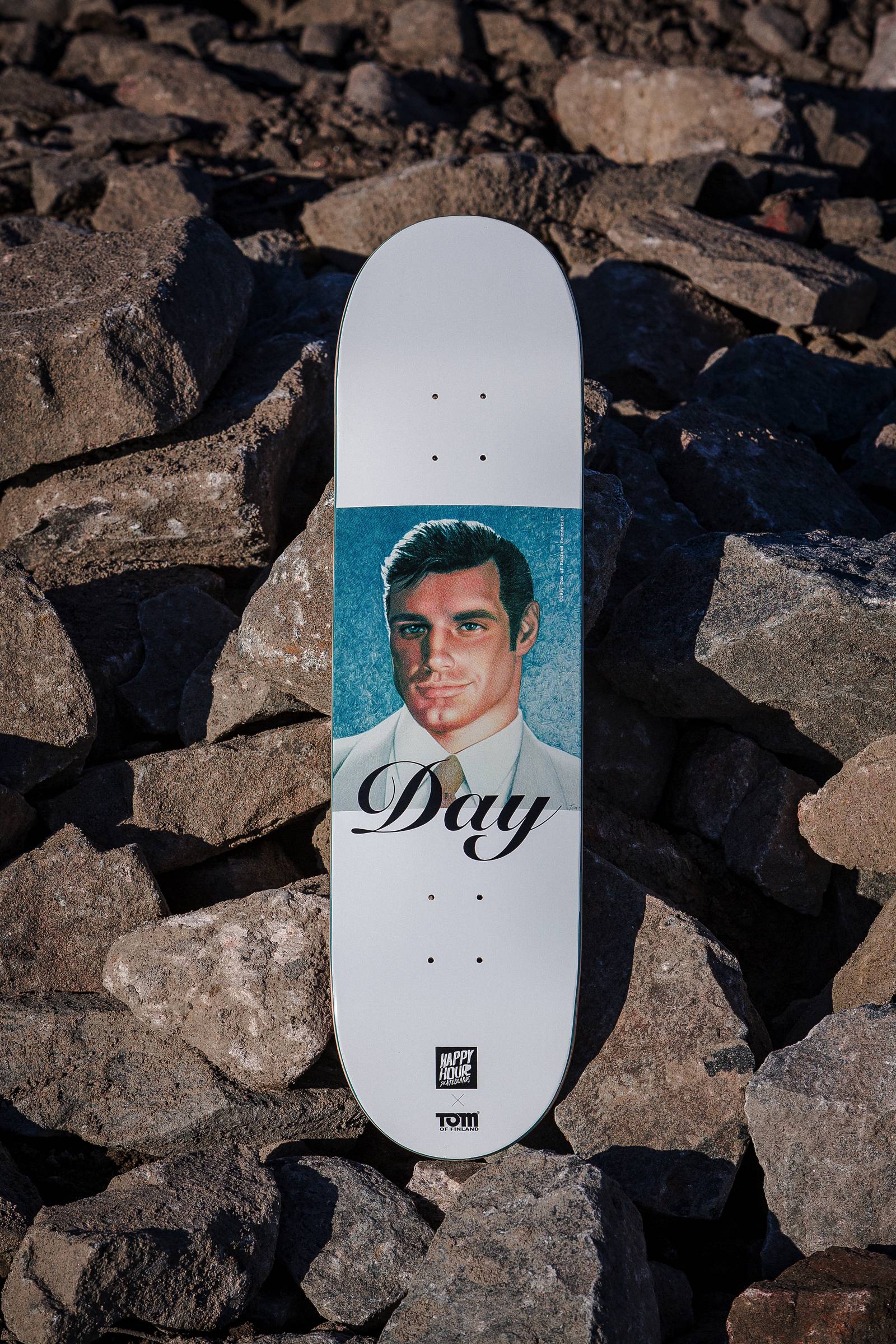 Part of the proceeds from this collection benefit the non-profit activities of Tom of Finland Foundation.