Venus X doesn't want to use official venues for her parties. The self-made DJ, party thrower, and founder of the multi-faceted brand GHE20G0TH1K told Amuse that the world-famous party she throws – an inclusive space for LGBTQ+ partygoers – is on a brief hiatus while they get their next warehouse set up.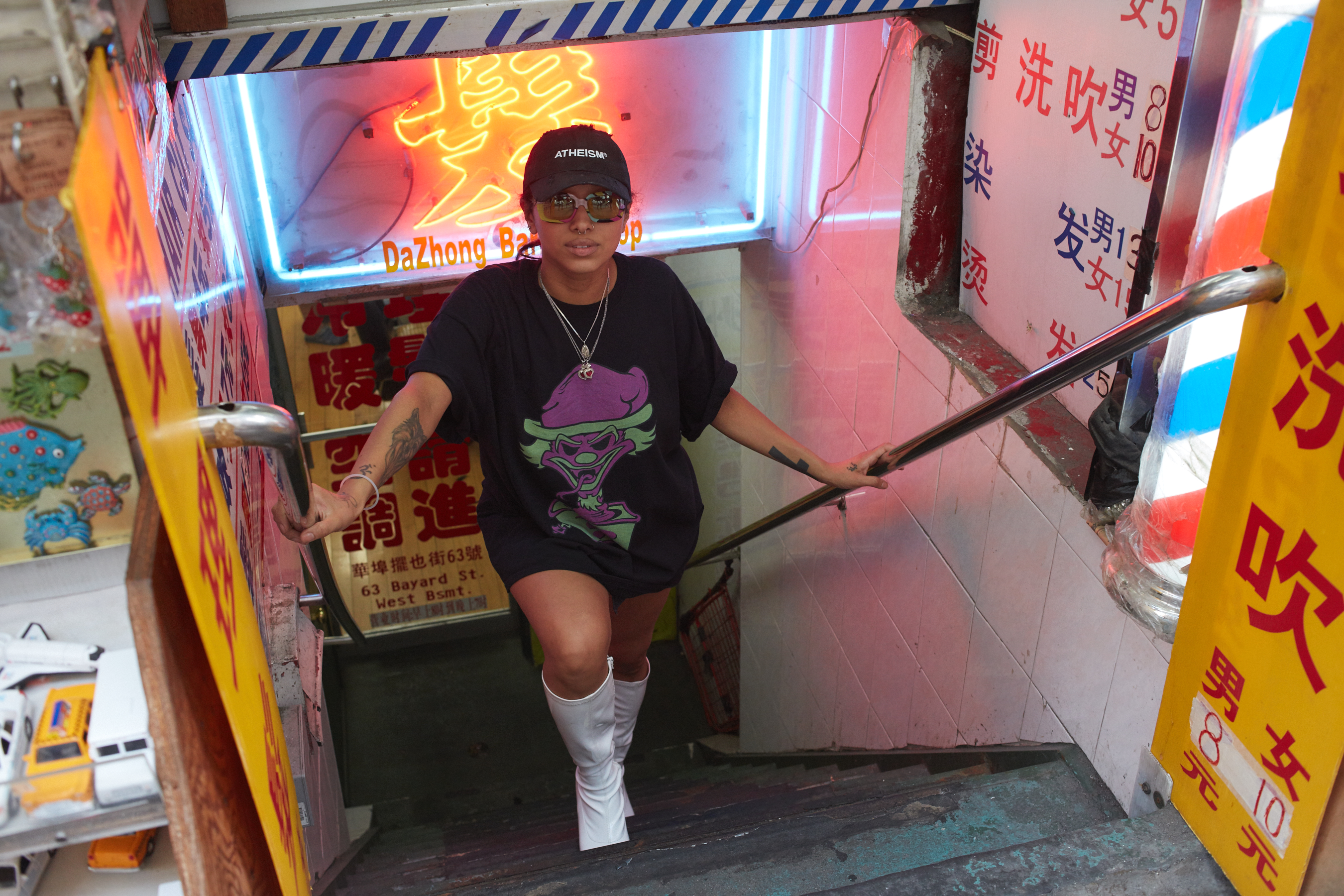 "Our warehouse closed for the rest of the year, so they're building a new one and it's gonna take two months to be ready," says Venus (born Jazmin Venus Soto). "We're planning for next year but we can't really have parties until January. We're doing pop-ups, but they're much smaller. Some of them are 21+. It really leaves out a lot of the core community right now, which is like 18."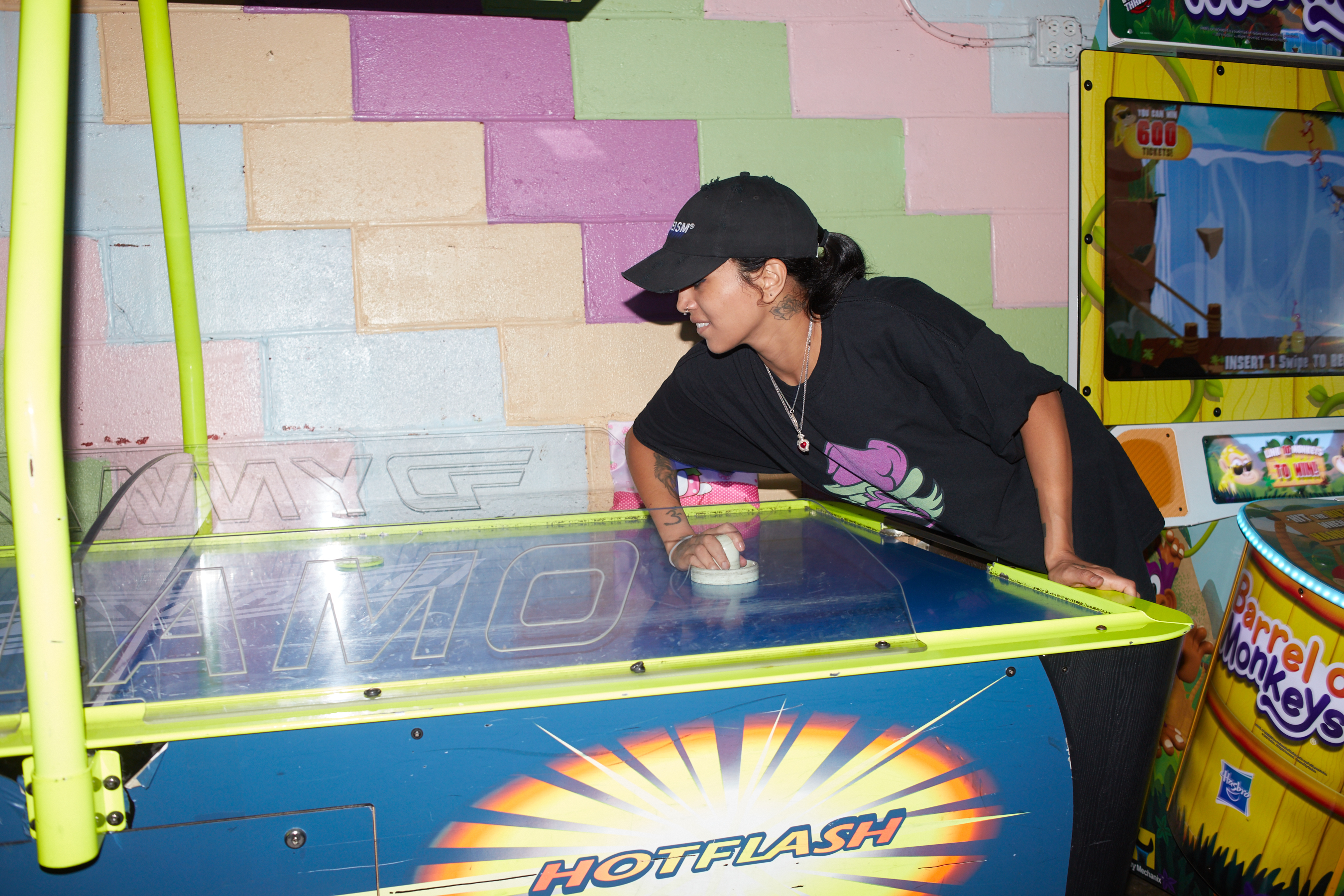 Hiatuses like this are necessary when the parties are underground, which are often collaborations with punk communities. "They've been underground for a long time," Venus explains. "We've had to use venues at times, but it's never been a good situation. So I always just keep it moving."
Not being a good situation is not just about overcharging for venue costs – it's also about security guards groping trans women, Venus explains. "Why would you do that?" she asks, plainly. "I don't need people to view my party as a homophobic space. It's not what I worked so hard for."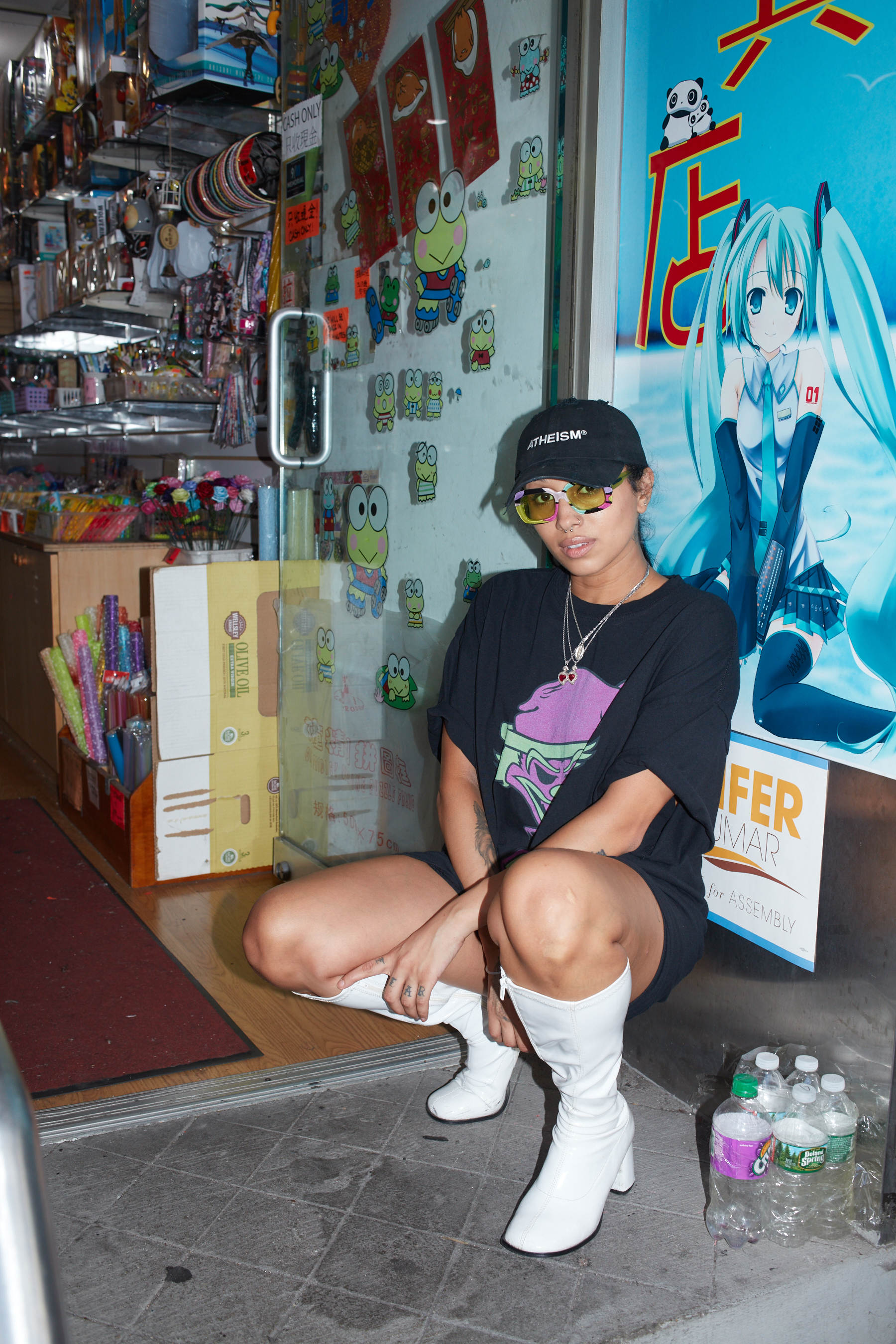 The telling-it-like-it-is attitude is something Venus has stood by, like when she called out Rihanna for using the #GHETTOGOTH hashtag without crediting Venus and her brand. With histories of the rich and famous jocking on styles and not giving the creators any credit, Venus is a refreshing figure on the global music and party scene, bringing her shows to Japan and Australia, among others.
Recently she branched out into the fashion world, opening her own store, the longer-term pop-up Planet X in Brooklyn, where you can find a vintage Mugler jacket, or a unique wallet from Tokyo. They're handpicked by Venus, who can also be found working in the store.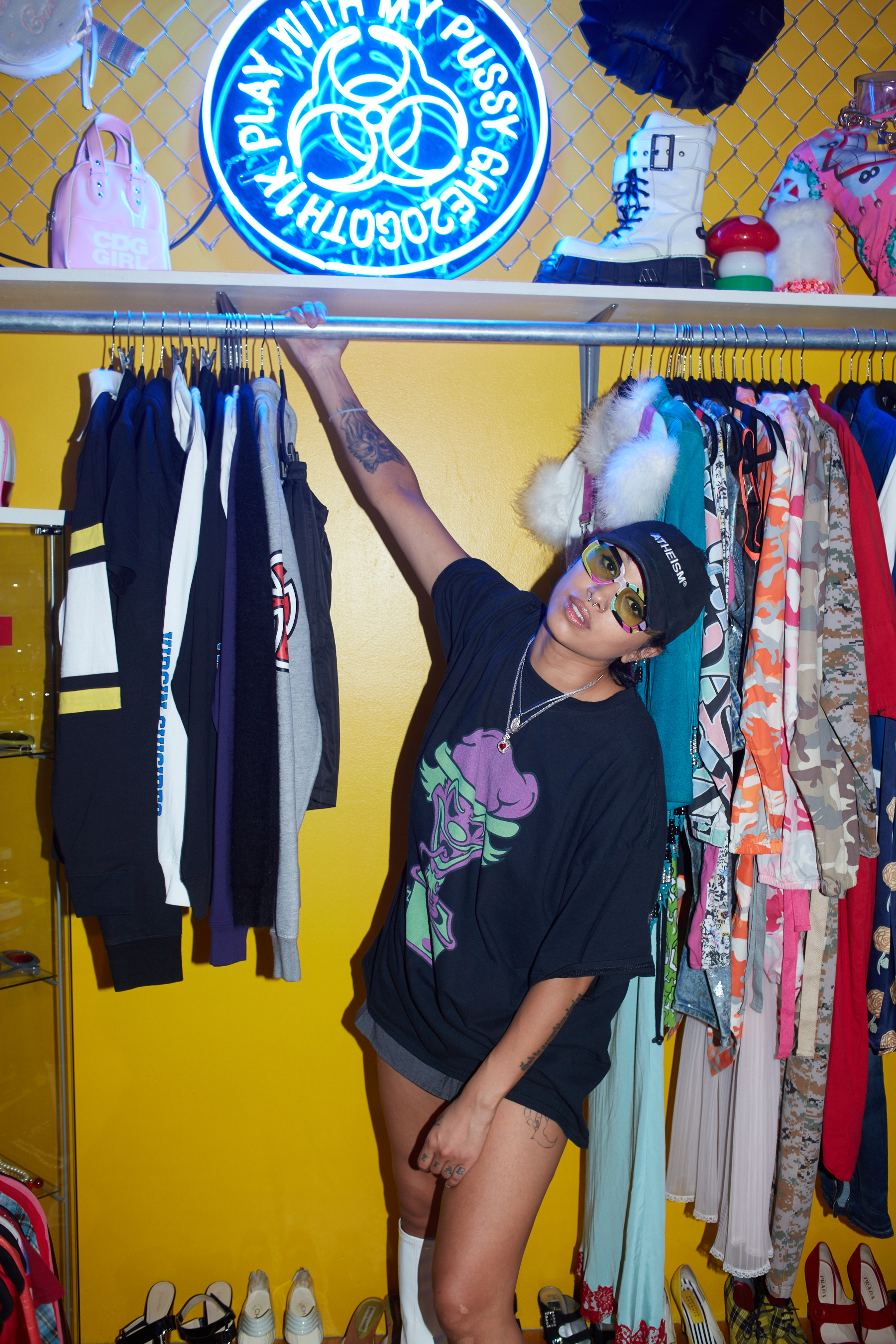 "We have things that no one in the world has," she said. "I've collected them. We have a lot of amazing new brands that are not available anywhere in the world because they're so new. No one knows what they are or fucks with them, and they're like my friends' brands."
Although Venus is an internationale, she's a native New Yorker, born and raised Uptown in Inwood, Manhattan, a predominantly Dominican neighbourhood. Her family is from the Dominican Republic, but her mom was born in Puerto Rico, where her family sought asylum during the regime of Dominican dictator Rafael Trujillo. "They were basically fighting in the resistance, so they were targets," she says.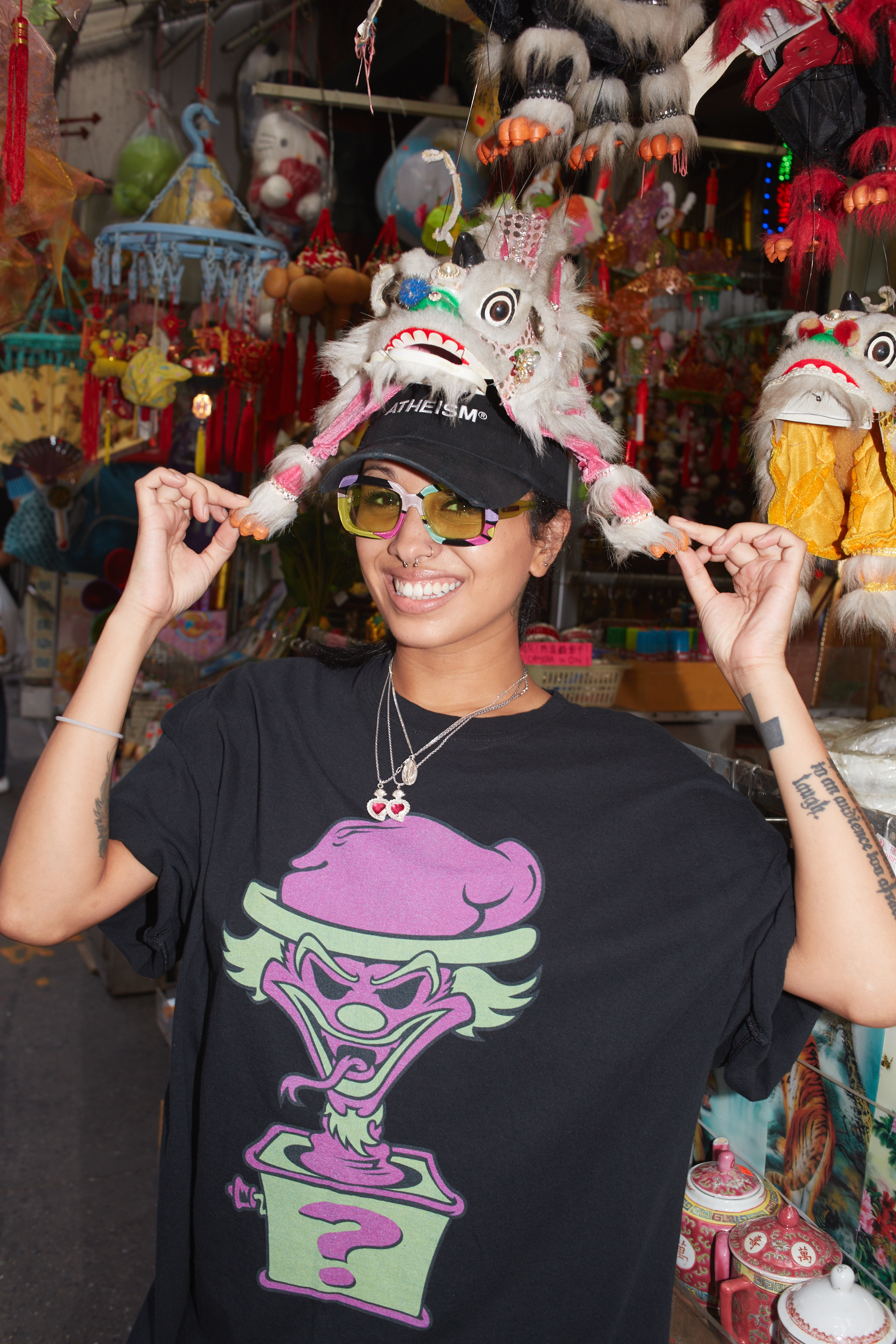 Her family's political spirit lives on in Venus X, whose inclusion in the world of high fashion and music production means that she rubs shoulders with some of the most powerful people on the globe. And still, she's not afraid to criticise hypocrisy and those who appropriate symbols from minorities for Instagram follows. Which is why GHE20G0TH1K will be kept underground, and as far away from corporate structures as possible. "I'd rather just operate our own business in an industry that respects everyone," she concludes.