Inspired by the golden age of the sports media and magazines of the early 1980s, Christopher Isenberg launched Victory Journal to bring back the aesthetics and narrative values that first drew him in.
"Growing up I consumed magazines – from early Sports Illustrated, early format Interview, Playboy and even Nat Geo – that were in a style that was already on the way out when I was entering journalism," Isenberg told Amuse. "Sports Illustrated became focused on professional sports coverage. Stories that would've been published 10 years earlier just weren't anymore. I don't know if it was the readership that changed or if it was a new editorial direction, but it was definitely a decision about the mission of certain mainstream titles."
So Isenberg launched Victory Journal back in 2010 to fill the gap. The result is 12 issues (issue 13 is on the way) of a magazine with powerful visuals and rich storytelling. The magazine's creators have been lauded for their photography and art direction, which feels altogether more raw and less manipulated than what we've become used to in contemporary sports coverage. These are the magazine's best moments.
When Ali Liked the Ali Issue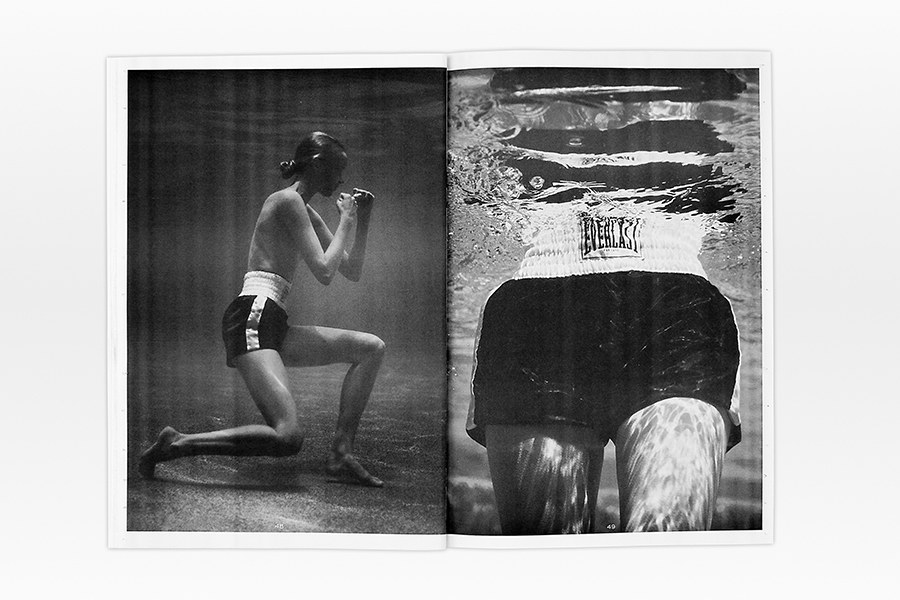 "Our fourth issue, 'The Greatest', was focused on Muhammad Ali. It had Thomas Hoepker's '66 and '70 Ali photographs, a reprint of Tom Wolfe's classic story The Marvelous Mouth with incredible new illustrations by Mickey Duzyj and a reinterpretation of Flip Schulke's Cassius Clay swimming pool shoot, starring model Elsa Hosk. It was one of those times where it all comes together.
Muhammad Ali's wife Lonnie's niece was staying at the Ace in the Flatiron – Victory is available in the room there – and she found the magazine, loved it and took a copy back to Muhammad and Lonnie. Apparently he loved it, and asked for a bunch more copies, so she wrote us telling the whole story and we sent down a box. I don't know if we'll ever get a note that made me feel as elated."
When Kite Fight Became an Op-Doc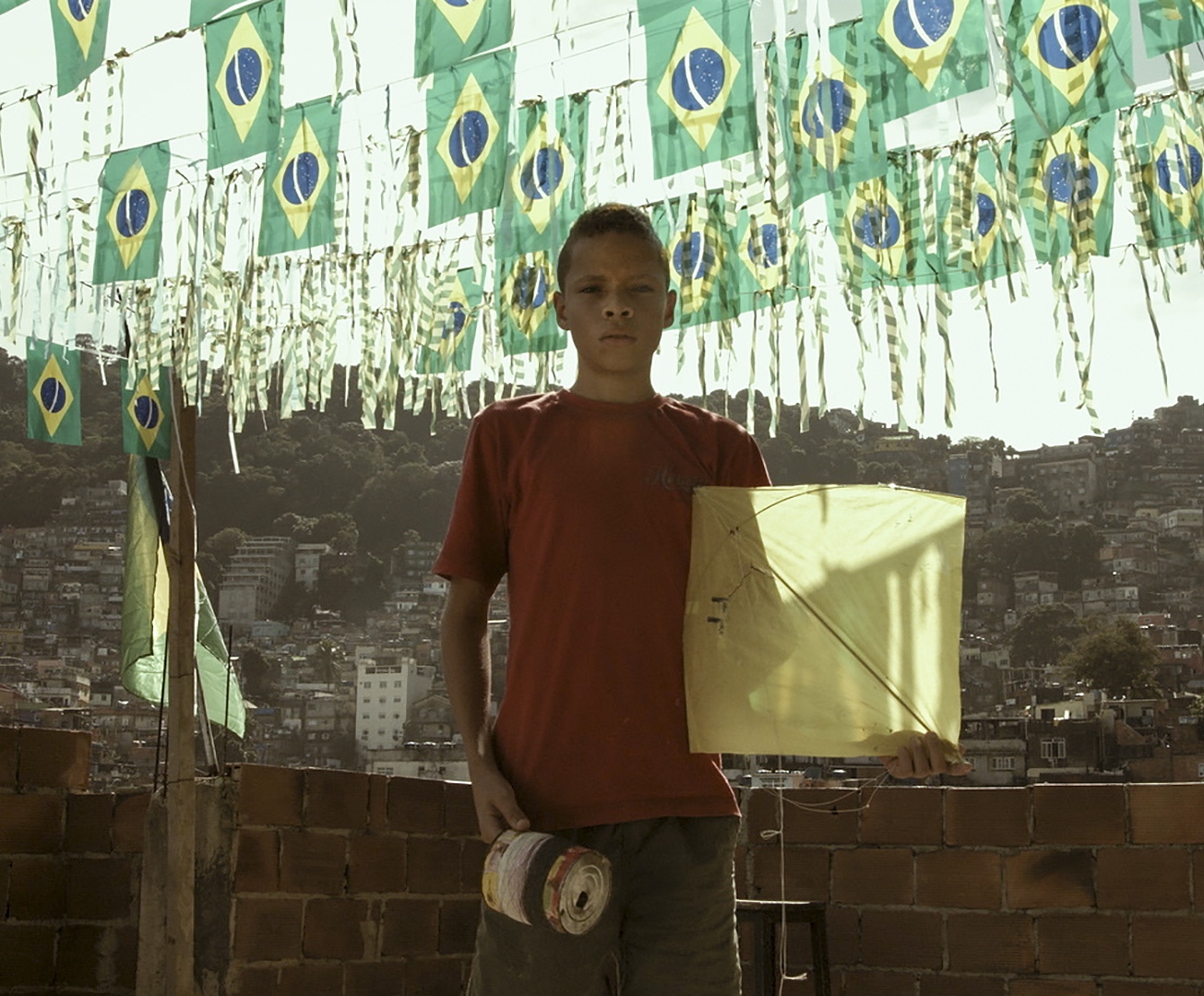 "I visited Sau Paulo in 2012 and met Leandro HBL, an amazing director and producer who made Favela on Blast. We wanted to make something together and I'd become interested in pipa – the kite fighting that you see everywhere there. We had tried to shoot stills of it, but it's something that you really need to see with motion and a lot of context to appreciate. We co-produced Kite Fight with Leandro's company, Mosquito, and it got selected by the New York Times to be an Op-Doc directed by Guilherme Tensol (who is living proof that extreme talent and extreme enthusiasm can coexist in the same person)."
When We Finally Made The Best Last Best Plane Ride Ever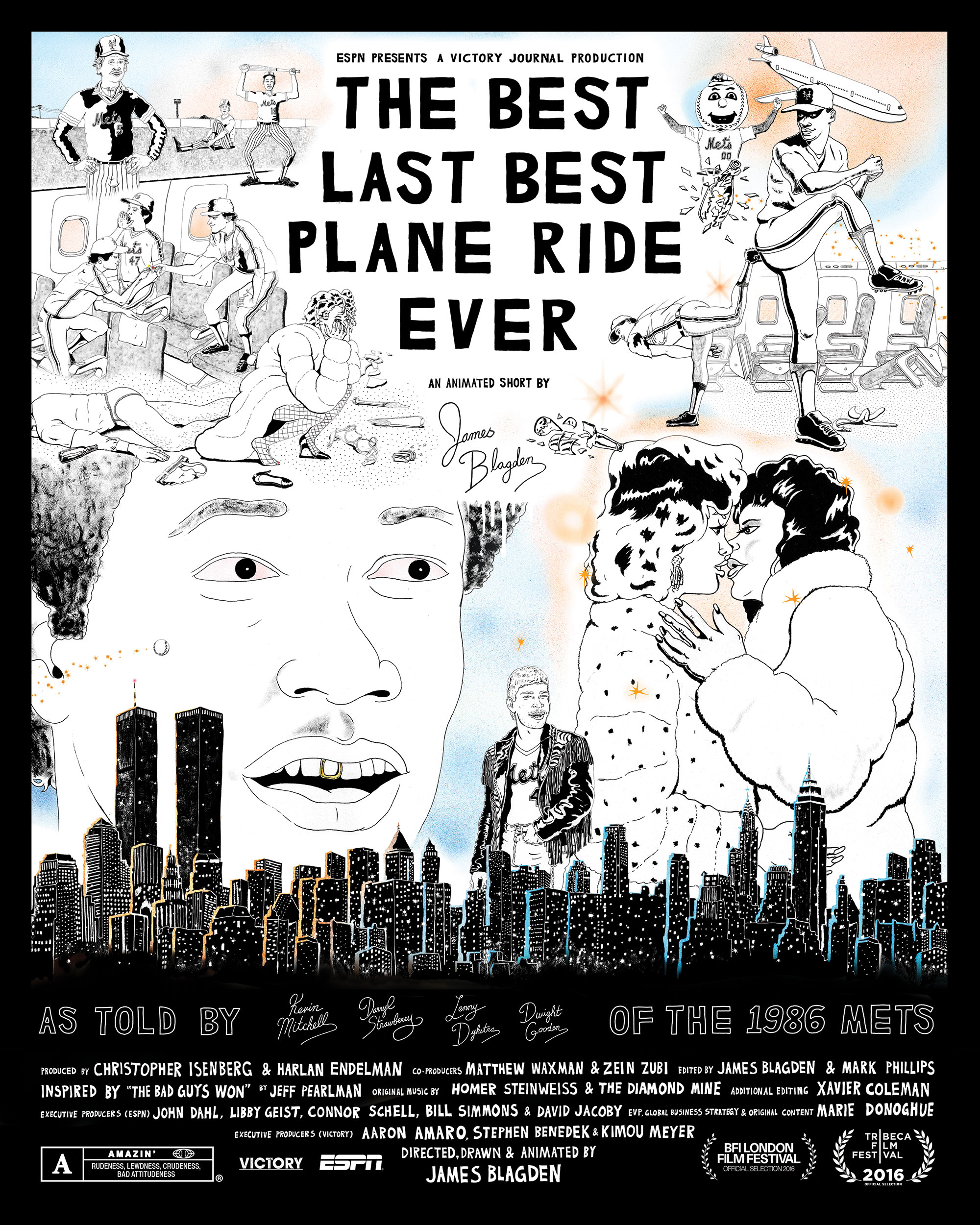 "This was one of those projects we'd been talking about for so long no one believed it would ever happen—even I was starting to lose faith! '86 Mets completely destroy one perfectly good DC-10, immediately after clinching the NLCS. 8-minutes of pure James Blagden genius and the voices of Darryl Strawberry, Dwight Gooden, Lenny Dykstra and Kevin Mitchell. It premiered at Tribeca 2016. Still can't really believe we made this happen. We also made this 30 for 30 short about Elvis' secret love of racquetball."
Winning the Stack Award for our "Heroes and Villains" Issue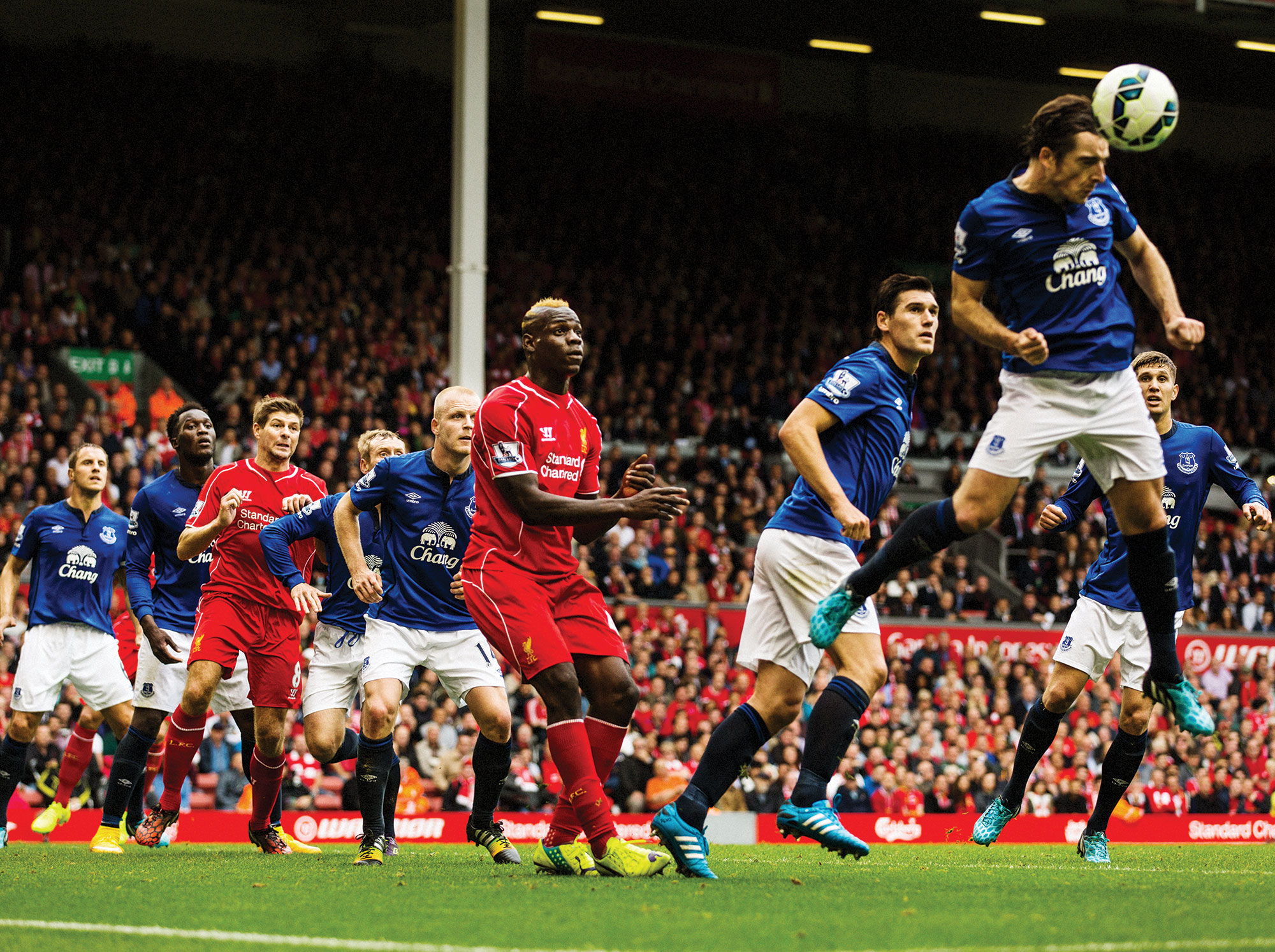 "This photograph is from Liverpool v Everton at Anfield in September 2014. I went over for that one and met Nils Ericson there who shot it. Had never been to Liverpool and we had an amazing time. The issue then was 'Heroes and Villains' and we were really focused on Mario Balotelli, who was definitely living both sides of the coin. But he had a pretty crap game, part of an overall crap season.
We found a way for him to make the cover but the best photos weren't of him. It was a really interesting challenge because each half, Nils had to pick a position and pick a side of the field – you can't move about. Everton defender Jagielka hit an insane 25-yard volley in extra time so it ended in a draw. It was the most exciting tie I've ever seen!"
Making the El Duque – La Gran Fuga story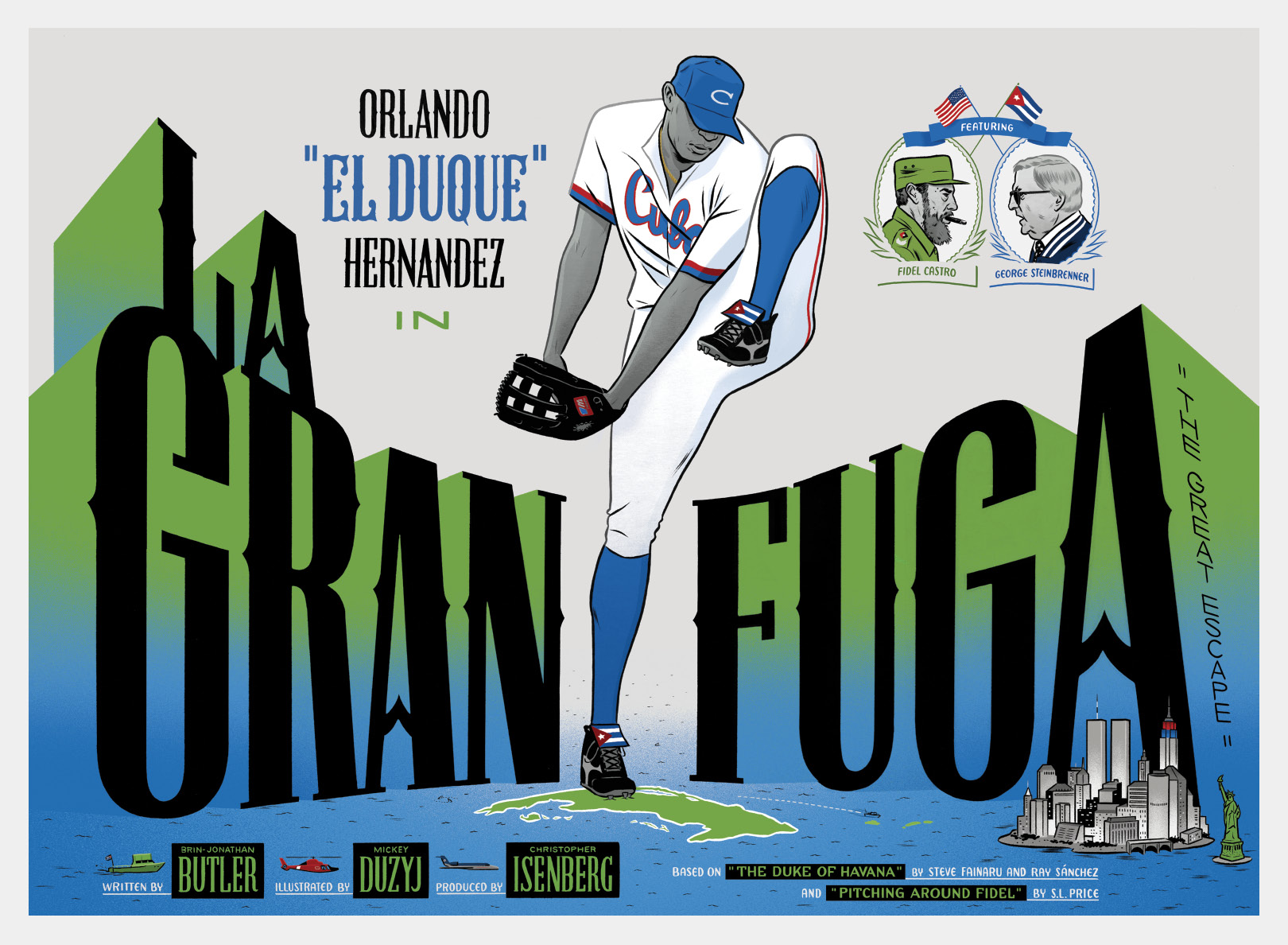 "El Duque is my favourite Yankee of all time. He combines my baseball obsession with my love of Cuba (with a pinch of modern-day Satchel Paige). My appreciation of him was heavily informed by S.L. Price's Pitching Around Fidel and The Duke of Havana by Steve Fainaru. I never really thought either of these books got the attention they deserved and it's really difficult to understand El Duque's achievement without reading them.
Our idea was to give a condensed version of the story – focused on the circumstances of his exile and escape – and to richly illustrate it. I also highly recommend 30 for 30 Brothers in Exile, which came out later and really does the story justice. They give Duque's brother, Livan, equal billing and built it into an interlocking narrative."
When the "For Love or Money" Issue Won the SPD Gold Medal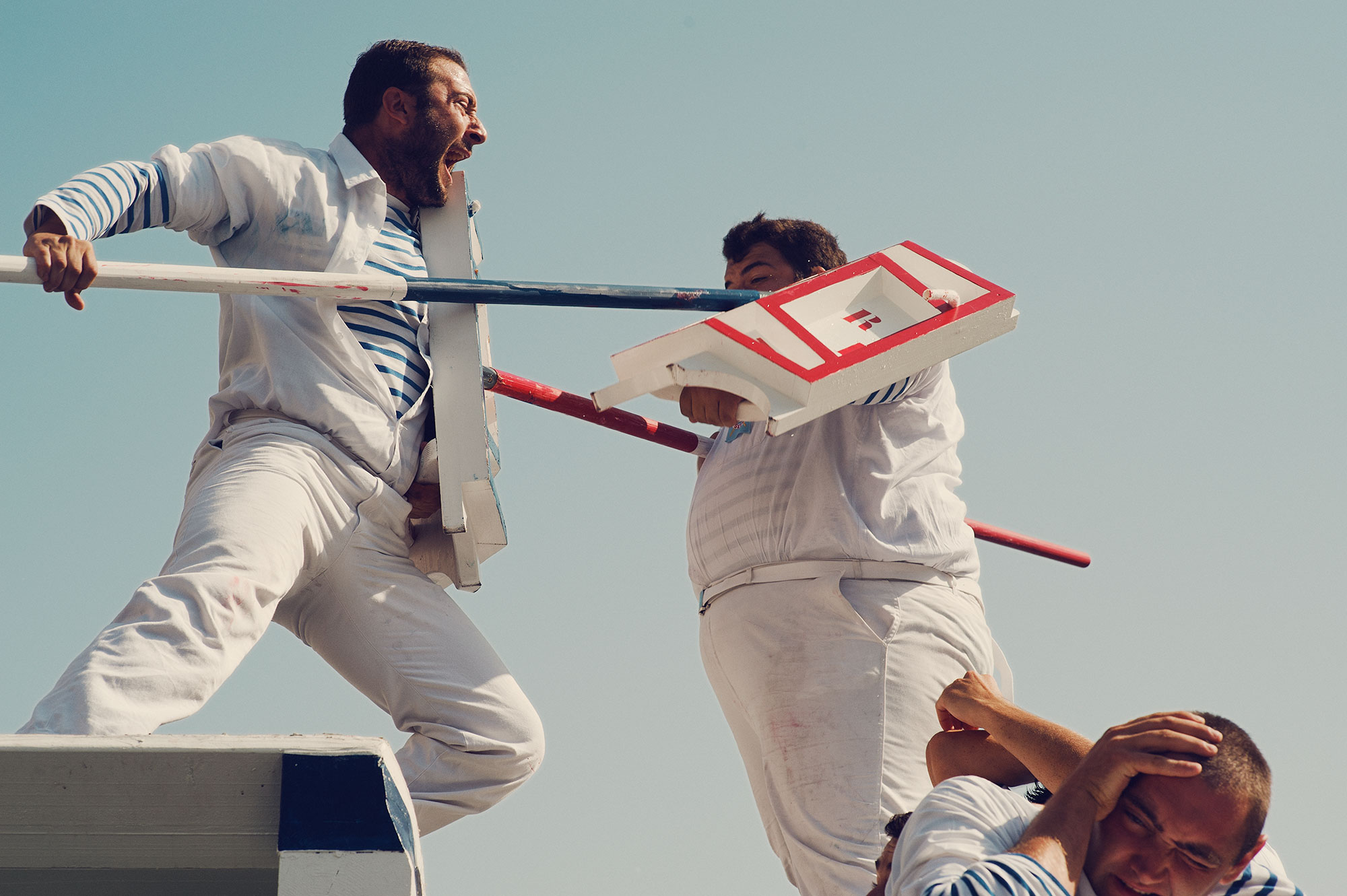 "If I had to pick one favourite Victory photo story ever, it would be hard not to say Joutes. It was a sport we had never seen before. The story had drama and concussive force, and with how ubiquitous mariner shirts were in Brooklyn at the time, it looked like this impeccably-cast shoot. But it was just Chris in the right place at the right time with the right eye. Incredible photographer, incredible subject matter. This cover (and that medal) wouldn't have happened without the William Sheridan playground on Grand and Kent in Williamsburg. That's where our partner Kimou Meyer met Chris Anderson."
Our TSQ Newsstand in Times Square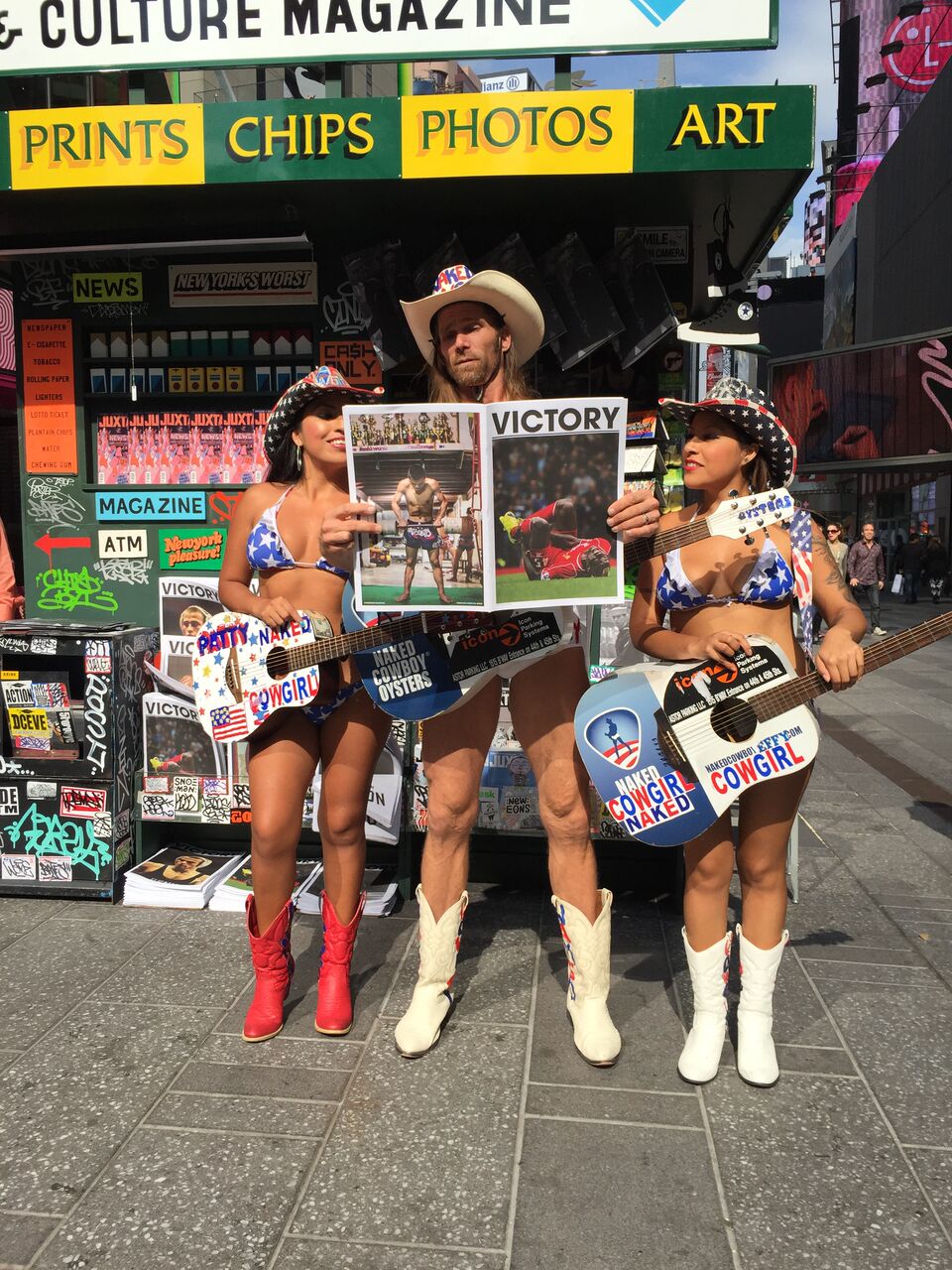 "My business partner and fellow Victory creative director Kimou Meyer, also known as Grotesk, created a wooden newsstand in Times Square that functioned both as art installation — his wood-sculptural take on the New York that has vanished — and a newsstand. The newsstand stocked Victory and Juxtapoz magazines, as well zines, books, prints and films from guest artist clerks, many of whom like Cheryl Dunn and Daniel Arnold are also Victory contributors. Hundreds of thousands of people passed by and the naked cowboy was into it."
Superfly Snuka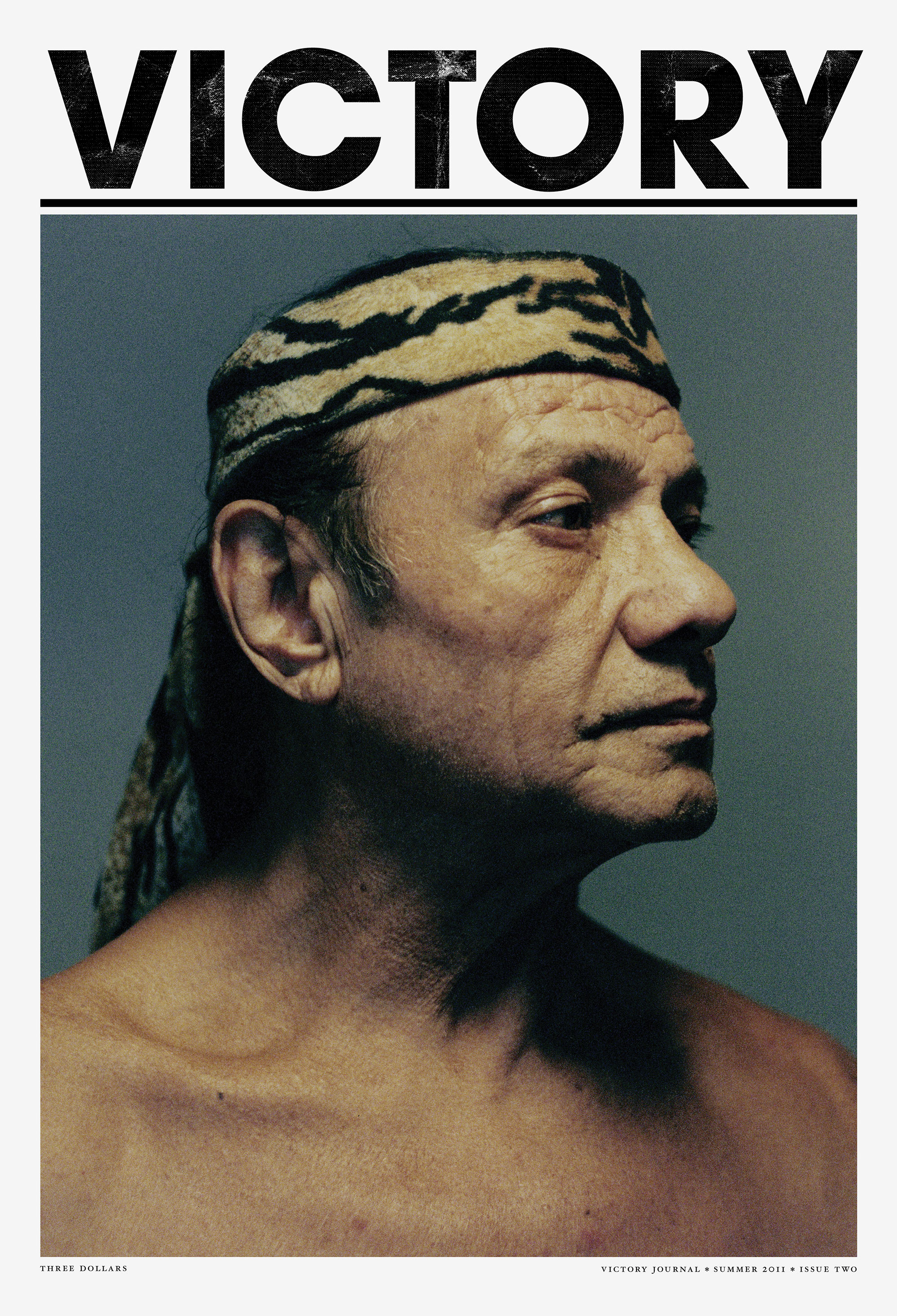 "Tony Blasko was our first real contributor and has played a huge role in defining the look of the magazine. He went to Art Center in LA with Aaron Amaro, my partner and our art director. The cover of our first issue is a closeup of a scan of a vintage Brazilian soccer sticker, so the Issue Two cover is the first one with a photo credit and it was Tony. There was such a big leap between the first and second in terms of our ambition and intention and the cover encapsulated the vision. The idea for the story came from Bud Schmeling, who owned the bar "Black Betty" where I misspent my youth, was the best man at my wedding and wrote this story.
Issue Two was all about making something out of nothing and getting to do it with your best friends. We followed the story up with a short doc about Snuka, who was still going top rope and chain-smoking in 100 degree heat at the Orange County Fair at age 69. Down note but needs to be said – Snuka was later charged with the unsolved thirty-year-old murder of his girlfriend in the 80s. The case was dropped due to insufficient evidence and Superfly died last year. The film is edited and co-produced by Zac-Stuart Pontier who also edited
The Jinx
on HBO and now does the podcast
Crimeland
. Watch "Superfly" 
here
."
When Beckham Helped Connect us to Kadie Rolfzen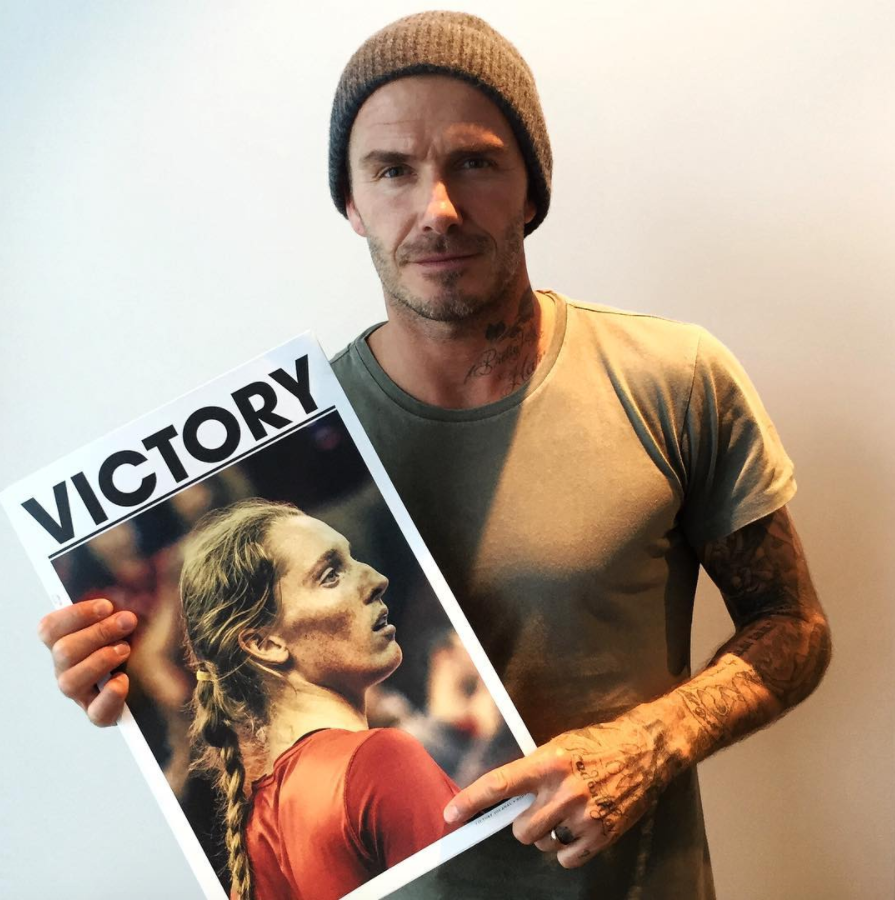 "Kadie Rolfzen, the Outside Hitter for the national-champion Nebraska Cornhuskers, graced the cover of the 'Body & Soul' issue. When the issue launched we were having trouble getting in touch with her. Possibly because Nils Ericson took the photo during the NCAA finals when she was focused on other things. Then we posted a photo of David Beckham holding her cover and it somehow got back to her…"