Actor, jewellery designer, philanthropist and entrepreneur Waris Ahluwalia is no stranger to adventure. Born in Amritsar, in northeastern India, and raised in New York, Waris has travelled the globe in his various guises: whether filming in Toronto, visiting workshops in Rome, or collaborating with local craftsman from Venice to Mexico for his project, RARE and as an official 'global explorer' for the Luxury Collection of hotels.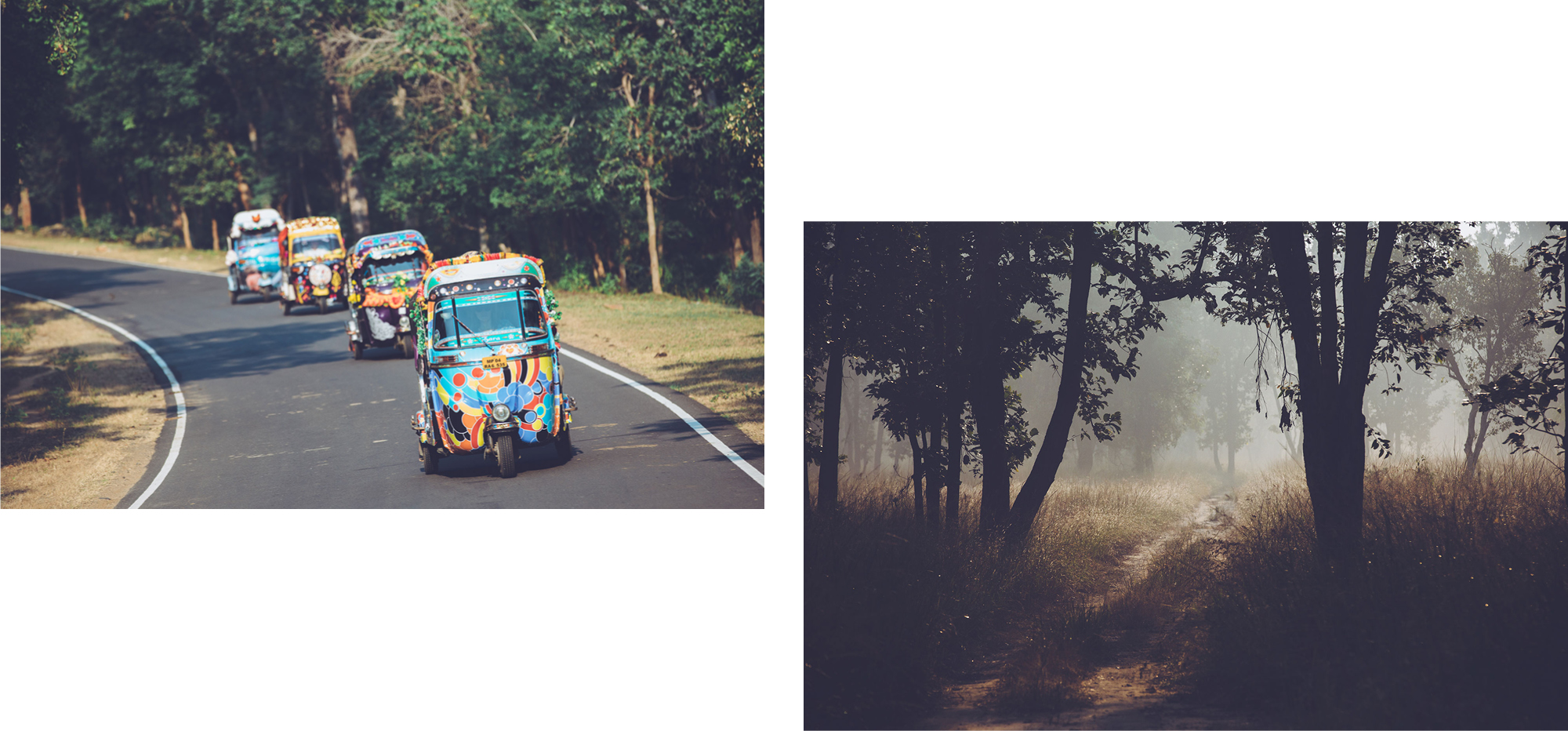 This November saw Waris embark on perhaps his most madcap adventure yet – a 500km journey across rural India in a tuk tuk to raise money for Elephant Family. If it sounds like the premise for a Wes Anderson movie, it may be because his relationship with the charity began just after filming for Darjeeling Limited finished. "Wes had asked me to design a pin for my uniform and being in India I thought an elephant would go perfectly with my costume," Waris says. "After the movie I had this idea that it would be nice to give something back, even in a little way, so I thought we could sell the pin online and donate the money to a conservational organisation, that's when someone suggested Elephant Family."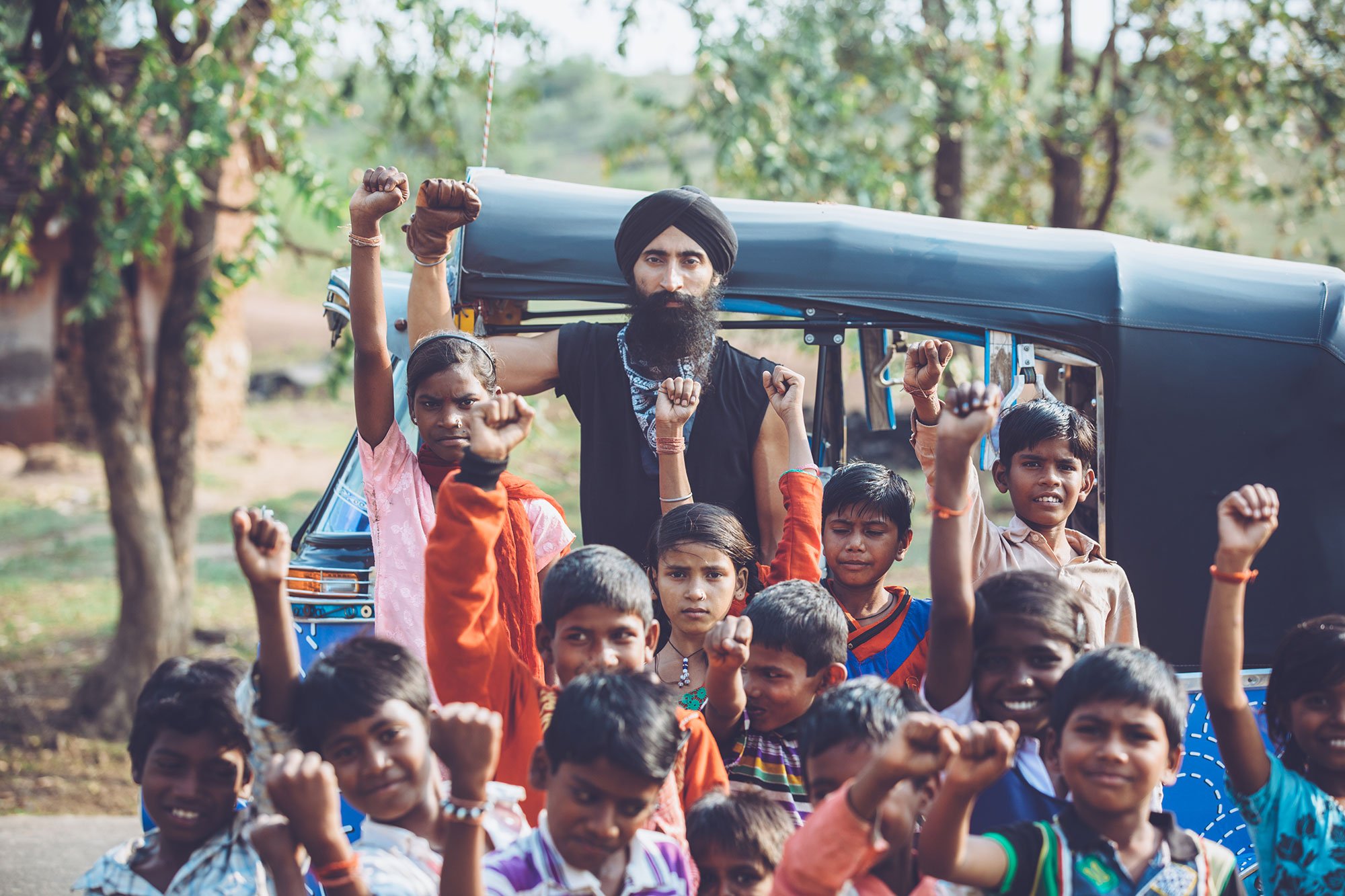 Renown travel writer and conservationist, Mark Shand, founded Elephant Family in 2002. His book Travels on My Elephant describes his epic voyage across India on Tara—a 30-year-old female elephant—in 1990. His experience became the inspiration for the charity, which works to protect elephants' habitats, prevent conflict with human neighbours and reconnect the endangered Asian elephant with their homes and the animals they share it with. Amuse caught up with Waris on his safe return from the backroads of rural India to hear about the trip.
Why was this a cause you wanted to champion?
India is a land of beauty, myth and great splendour: the Himalayas, the lush forests of the south, The Great Thar desert, Bengal tigers, and of course the Indian elephant – all these incredible treasures. And the idea the elephant is on the verge of extinction in our lifetime is absolutely ridiculous. For me losing the elephant is the canary in the coal mine. If we lose the elephant, then we lose other species; and in a sense it's this idea that we lose ourselves. The way I perceive philanthropy is that it shouldn't be a chore. Why can't you have fun while changing the world? Through this race we've not only raised the issue in the media about conservation, but we raised over US$2 million toward the cause – and on top of it had the most ridiculous time in the world. So my love and commitment and support of the Elephant Family isn't just about what they do, but how they do it.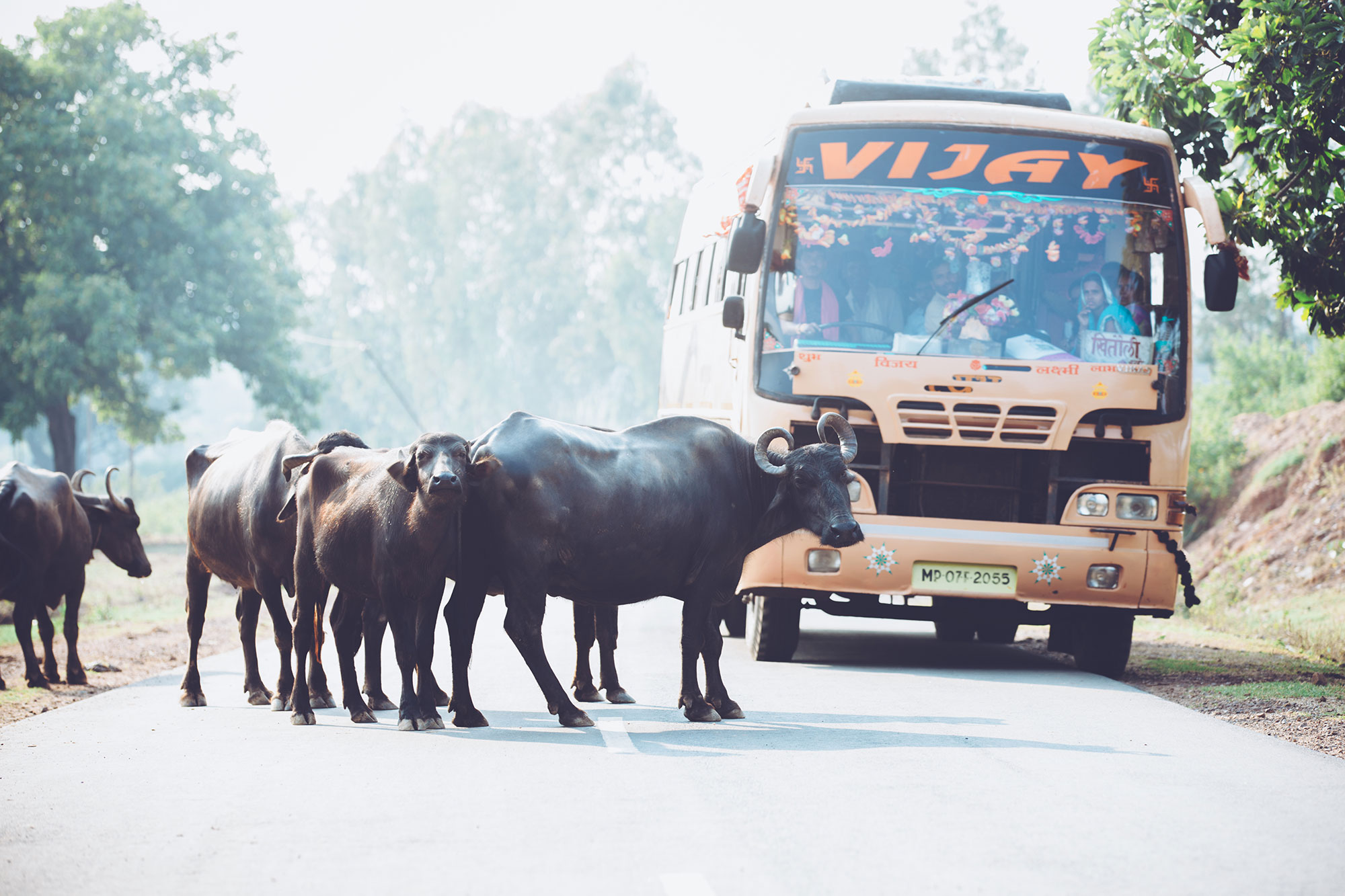 500km in a tuk tuk sounds intense…
Madhya Pradesh was the starting line of our 500km race across rural India—parts of India I've never seen—so as a first point I'm so grateful to have seen another part of India. The landscape was out of control: rolling hills and beautiful sunsets. I never thought I'd be driving on Indian roads, which to put it mildly, are some of the most dangerous roads in the world. In the middle of the road there'll be a cow just sitting there and no amount of honking will make that cow move. So you just have to go around the cow while a truck and a car and a motorcycle approach on the other side, people walking along the side. And then there's a pothole. You're driving a most precarious vehicle, not meant for long distances – so when we say adventure, it was quite an adventure.
What were some of the highlights?
Prior to the race we went to visit a Khajuraho temple dating from between 950 and 1050 CE. It's a magnificent structure, its carved all over, and when you come closer you can see the details; it's quite erotic. To put it lightly, there are scenes of love, sometimes orgies or bestiality, but all kinds of love – and that was our kind of send off.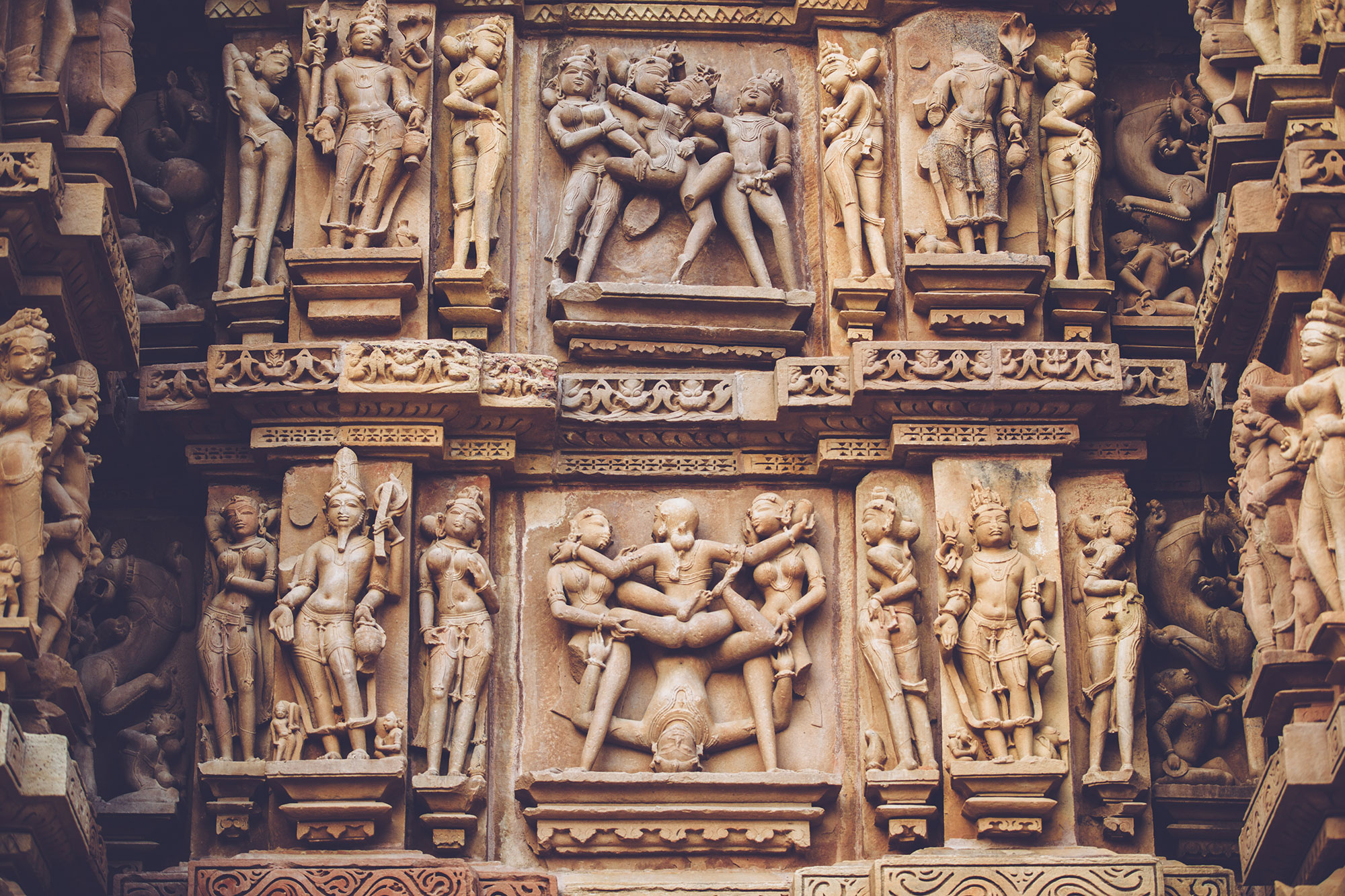 Our auto-rickshaw team was called 'El Banditos' and I like to think of us as the premier auto-rickshaw racing drivers. They took us to a small town and one of the challenges was to pimp out our rickshaws as a competition – you can imagine this little town being rampaged by 80 people. I realised right away that when you're in India, the thing you're going to be drawn to are colour and sparkly things. I tend to swim upstream, as you already know, so I went over to one shop and asked if he had any burlap, and my racing partner looked at me like, 'What the hell are you doing?' So we fix up our rickshaw and won most original design. There were so many doubters when our rickshaw was in progress.
You were born in India, live in New York, and philanthropy and travel are a huge part of your life. Where do you get your adventuring spirit from, and how does it influence your work?
Well it's in my upbringing, it's what my parents taught me; that the world is bigger than you and it's important to remember that. We're part of a process, we're part of a dynamic system that's constantly in flux and we're only the tiniest part of it. What happens is that we forget that. In regards philanthropy and everything I do – it's all tied in together. At the very core, it comes down to every person taking responsibility: it's about kindness and thoughtfulness in every action. It seems so lofty, but it's so simple – it's the only way to bring about change.
If you could pack up your bags and go on an adventure anywhere tomorrow, where would you go, what would you do and what animal would you take with you?
Your question is one that I'm actually contemplating right now. I have a bag here to my right, which I'm packing up and trying to figure out where my next adventure is. I would love to go to Africa to go learn of the conservation efforts there, and obviously I'd take an elephant, and maybe a few birds.