In the past few years, competitive tennis has become an old person's sport (in athletic terms) with a handful of elite players ruling the game in their late 20s and early 30s. With no signs that they'll relinquish their positions to their immediate challengers, the real future competition is among the 22 and under players who are battling to take their place at the top of the rankings. From both the men's ATP and women's WTA tours, we look at 11 talents who have their eyes on the crown.
Garbiñe Muguruza
The fact that Spain's Venezuela-born Garbine Muguruza is considered to be Serena Williams's main challenger, is an achievement in itself. Muguruza, 22, beat the American legend in the 2014 French Open and reached the finals of Wimbledon last year, eventually falling to Williams. Although the mental part of her game is at times shaky, Muguruza's aggressive baseline play can go toe-to-toe with Williams, who was in a league of her own for many years. If Muguruza, ranked number 4, gets her mind together on the big points, she can take home another grand slam this year.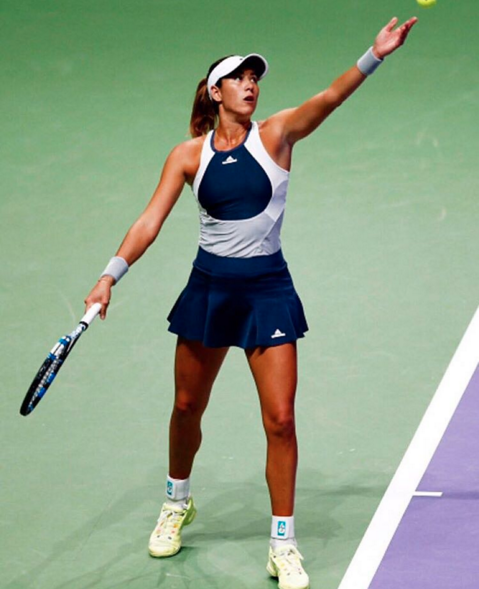 @garbimuguruza
Dominic Thiem
Austria's Dominic Thiem, 22, will crack the top 10 if he keeps up his winning momentum. Earlier this year, Thiem went 13-1, claimed two titles in February and had a formidable run in the Rome Masters where he beat Roger Federer en route to the quarterfinals, before finally losing to Kei Nishikori. It's an impressive performance that has earned him a number 15 ranking, but Thiem has all the tools to go even farther: a great serve; a heavy, penetrating forehand and a stylish yet lethal backhand; plus incredibly agile footwork. Apart from Federer, Thiem has also beaten Rafael Nadal and Stanislas Wawrinka, and if he wins the French Open this year, it won't come as a surprise.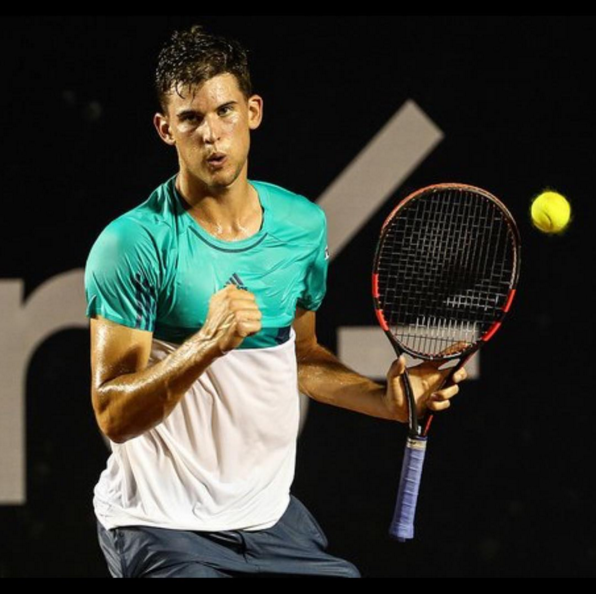 @domithiem
Madison Keys
If there was someone capable of taking the reigns from Serena Williams, it's Madison Keys, who at 21, has been playing a top level professional game since she was 16 years old. With a booming serve that stops opponents in their tracks and equally deadly groundstrokes, Keys has been to the quarterfinals of Wimbledon and to the semi-finals at the Australian Open in 2015. With results like that, many – including Serena Williams – have predicted she could win grand slams and be a future world number 1. To take her game further, Keys, ranked 17, is improving her defence and footwork, which was evident in her impressive run at the recent Italian Open, where she lost to Williams in the finals.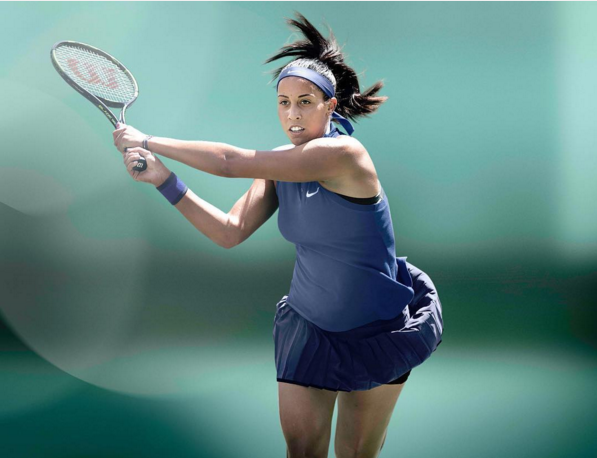 @madisonkeys
Nick Kyrgios
Nick Kyrgios, 21, is a charming Australian who burst into the scene when he beat Rafael Nadal en route to his quarterfinal appearance in the 2014 Wimbledon Championships. Since then, Kyrgios has beaten Milos Raonic, Roger Federer and Andy Murray, bringing his ranking to 19 in the world. While he's been in trouble for his outspoken nature, Kyrgios's colourful personality is entertaining and matches his flashy game built around his powerful, yet accurate serve and rocket-like forehand. Naturally, when up against a challenging ball, he has a tendency to take big risks, but when it works, it's almost always in the highlight reel. Kyrgios is dangerous and can beat anyone. Most of all, he believes it. Just look at his Instagram handle: @k1ngkyrg1os.
Belinda Bencic
Most young players today have powerful games, but Belinda Bencic, 19, has a throwback style much like her mentor, sometimes coach and compatriot Martina Hingis. Bencic is a smart all-around, all-court player who uses consistent, solid strokes and chess-like tactics to foil her opponents. At number 8 in the world, it appears to be working. Although she withdrew from this year's French Open because of an injury, she reached the quarterfinals of Wimbledon in 2014 and has won against top players such as Serena Williams and Simona Halep on big stages.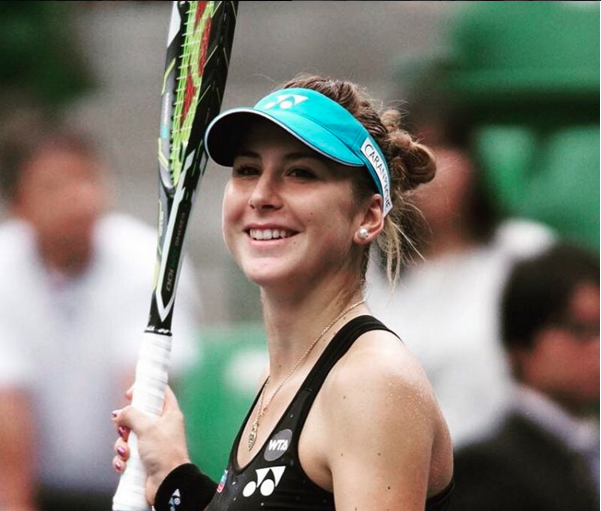 @belindabencic
Borna Coric
Borna Coric, 19, idolizes retired tennis great and fellow Croatian, Goran Ivanisevic, who sometimes advises him. But their mental game couldn't be any different. Coric has a boxer-like determination to win that never wavers, something his mentor struggled with in many of his matches. And unlike his peers who rely mostly on offensive shots to overpower opponents, Coric is Djokovic-esque, preferring a tactical game built around great defence. Since his 2014 debut, Coric has made a quick ascent to his current ranking of 44 (his highest was at 33), and along the way, has beaten some of the game's legends such as Rafael Nadal and Andy Murray.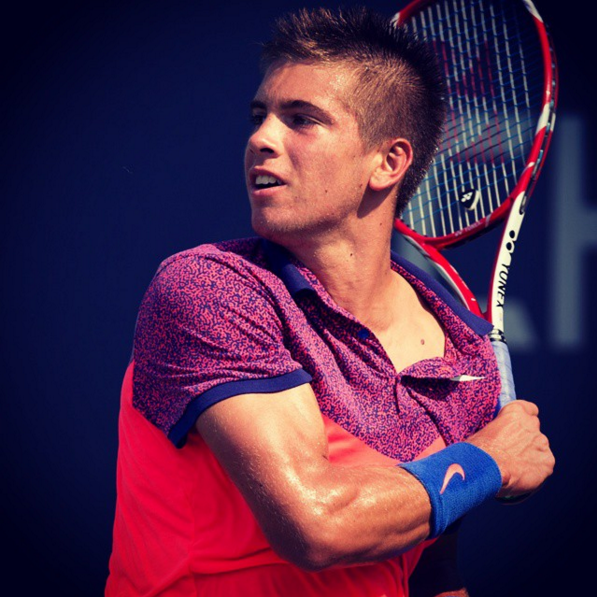 @bornacoric
Eugenie Bouchard
Many consider Eugenie Bouchard an heir to Sharapova's status as the matinée idol of tennis. And like the Russian icon, Bouchard has a strong aggressive game, which took her all the way to number 5 in the world and the semi-finals of Wimbledon and the Australian Open in 2014 at just 20 years old. Since then, she's struggled with the pressure of being in the spotlight, injuries and inconsistent play. But at 22, she still has time to recover from her current ranking of 46 and develop the mental toughness Sharapova is known for. If she regains her top form, Bouchard has enough talent to be a Grand Slam contender.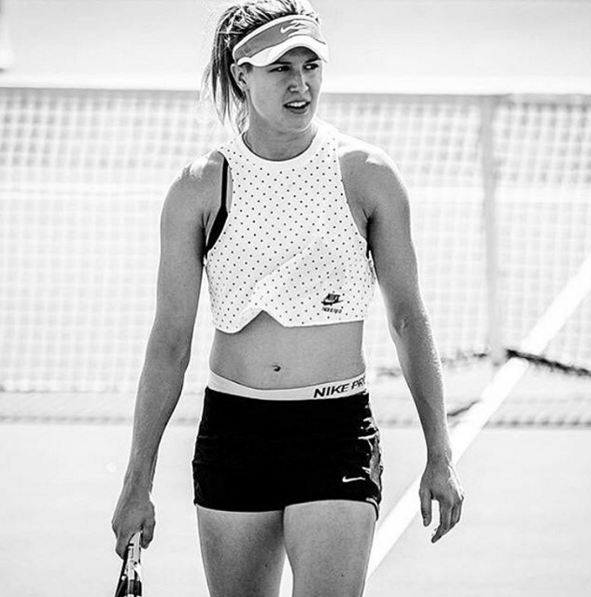 @geniebouchard
Alexander Zverev
Alexander Zverev is a 19-year-old German already being compared to Boris Becker. Instead of a serve-and-volley game, however, the 6'4 Zverev has a power baseline game with punishing groundstrokes. But it's his 130mph first serve bombs and 120 mph spin heavy second serves that cause the real damage. That's why he's already number 48 in the world. Although Zverev hasn't won any matches against any of the big four players yet, he has come close to beating Nadal, and has scored big wins against Grigor Dimitrov and David Goffin, who is 13th in the world.
Ana Konjuh
When Ana Konjuh was 15 years old, the Croatian won an impressive two junior grand slam titles and earned the number 1 ranking. But achievements aside, Konjuh has made people pay attention to her booming serve and her ability to effortlessly generate pace on her groundstrokes, which are all raw ingredients for a game necessary to succeed in the professional tour. She immediately won her first title in the big leagues at 17-years-old, and today, at 18, she's the youngest player in the top 100 at number 74 (her highest was 55). This may not be Konjuh's year, but if she stays healthy and focused, she can go all the way to the top.
Taylor Fritz
Although he only turned pro last year, Taylor Fritz, an 18-year-old California native, is already the youngest player ranked in the top 100 at 69. It's no small feat, but Fritz's raw tennis skills are what the modern and future tennis game requires: an imposing serve (which is consistently in the 130 mph range) and ground strokes that can wipe enemies off the court. Fritz, who is 6'4, needs to work on his footwork, but the determination he displays on tough points has already taken him to his first tour final earlier this year. And, certainly that won't be his last.
Daria Kasatkina
Daria Kasatkina, a 19-year-old Russian, made her Grand Slam debut at the 2015 US Open and within a matter of months, beat Carla Suarez Navarro, Venus Williams and reached the quarter-finals of Indian Wells (a top level event). A big part to her early success is her beautiful, fluid, and steady ground strokes which help her take the ball on the rise and create acute angles to control the court. Earlier in the year at the Australian Open, she lost to Serena Williams—in the 3rd round—who pegged her as someone to watch in the future. Currently at 32 in the rankings, she's on the fast track to move up.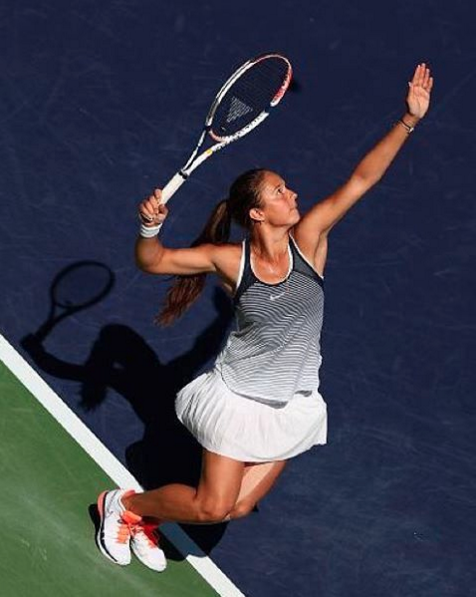 @kasatkina