There are no skate shops in Cuba. Photos of skaters—let alone women skaters—are only just emerging, which makes it all the more special that filmmaker Amberly Alene Ellis has observed the rise of Cuba's female skate scene. After meeting Rene Lecour, director of a non-profit skate charity called Amigo Skate, she was inspired to tell the stories of female skaters. "What drew me to these young Cubans was their innovation and drive," she explains. "Cuba has been isolated for so long. Skate board pioneers in the 80's had been making skateboards with whatever materials they could find – wood, wheels, anything."
A documentary maker from Baltimore, MD, Amberly moved to Havana two years ago to work on a project about female filmmakers on the island. "There are very few filmmakers who are women in Cuba, so I started out doing research into that and in doing so noticed the strong presence of skating in Havana." The scene has grown slowly and, like music and film from the West, remains underground. Skateboarding is still an act of protest for these women. Not only is it primarily a male sport, it's a sport that is totally unregulated by the government. "There's no infrastructure for this sport in Cuba, unlike boxing or basketball. If it were recognised they'd need permits to do it," she explains. "But it's on the street and it's run by the youth. It's about self expression."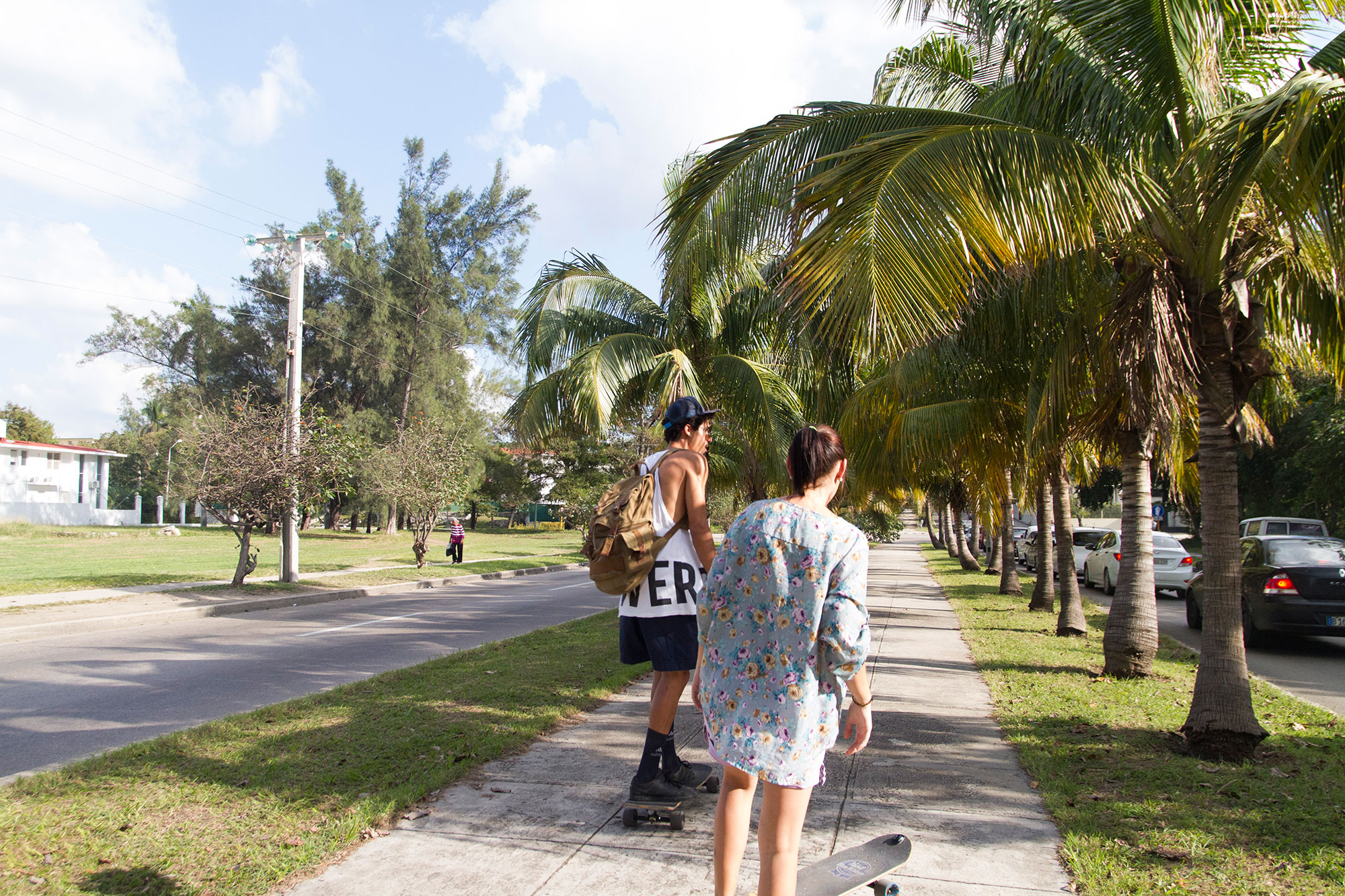 Skating isn't recognized as a sport by the government, meaning it's ineligible for funding. Boards and other equipment are still under embargo, however, initiatives like Amigo Skate and the American charity, Amiga Skate are helping enthusiasts out by providing money and equipment. "Amiga Skate is a group based in the U.S, specifically to support Cuba's women skaters. Anna Robbins and Maya Rodriguez, two women from Los Angeles and Baltimore respectively, have been travelling back and forth from Havana bringing young women the equipment they need because there's never been anything like this for women in Cuba before," says Amberly.
In her new documentary, Amiga Skate, Amberly profiles three young women at the heart of Cuba's skate scene. Following the struggle to find resources and the disdain of the authorities, their communities and even their families, they are determined to establish their own skate organization for women in the country. "The talent of these young skaters is incredible." Says Amberly "and yet they can't take part in competitions or have the same sponsorship opportunities we have in the West, which allow people to make a living from skating."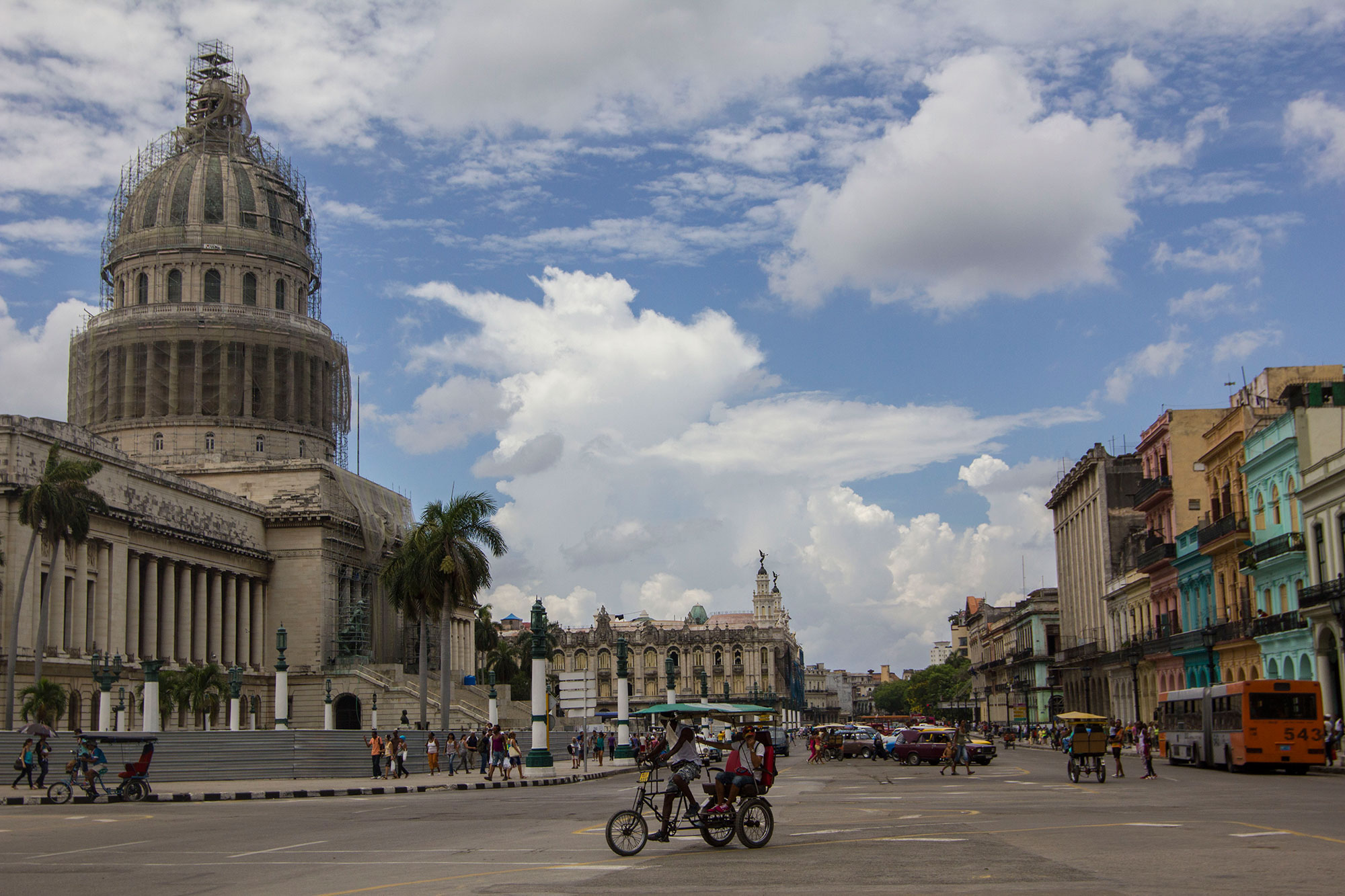 Skateboarding style and trends—just like music and literature—have been inaccessible to them, so they've been inventing their own mash-up style. "It's the same with music and the way people dress – there's a strong hip hop and punk influence. Some girls love Wiz Khalifa, but then I'd talk to another girl who would tell me how much she loved Guns N Roses! Everyone shares music by passing it on USB sticks between them. There's no internet or file sharing. It's all USB sticks and Bluetooth," Amberly says.
What the future holds for the women skaters of Havana is still unknown. "These girls want to take their sport to the next level. There's no way they can leave Cuba for a skate competition for example, in Venezuela or Chile," Amberly says.
"What's liberating them is also prohibiting them fulfilling their dreams of skating," Amberly concludes, saying that it's for this reason that charities like Amiga Skate are creating connections with people from Canada to Japan, to help young people discover a world outside Cuba. "It takes a lot to be as determined as these women are everyday. But they want to get their story out there and let people know that there are female skaters in Cuba. They're proud and they want to represent their country."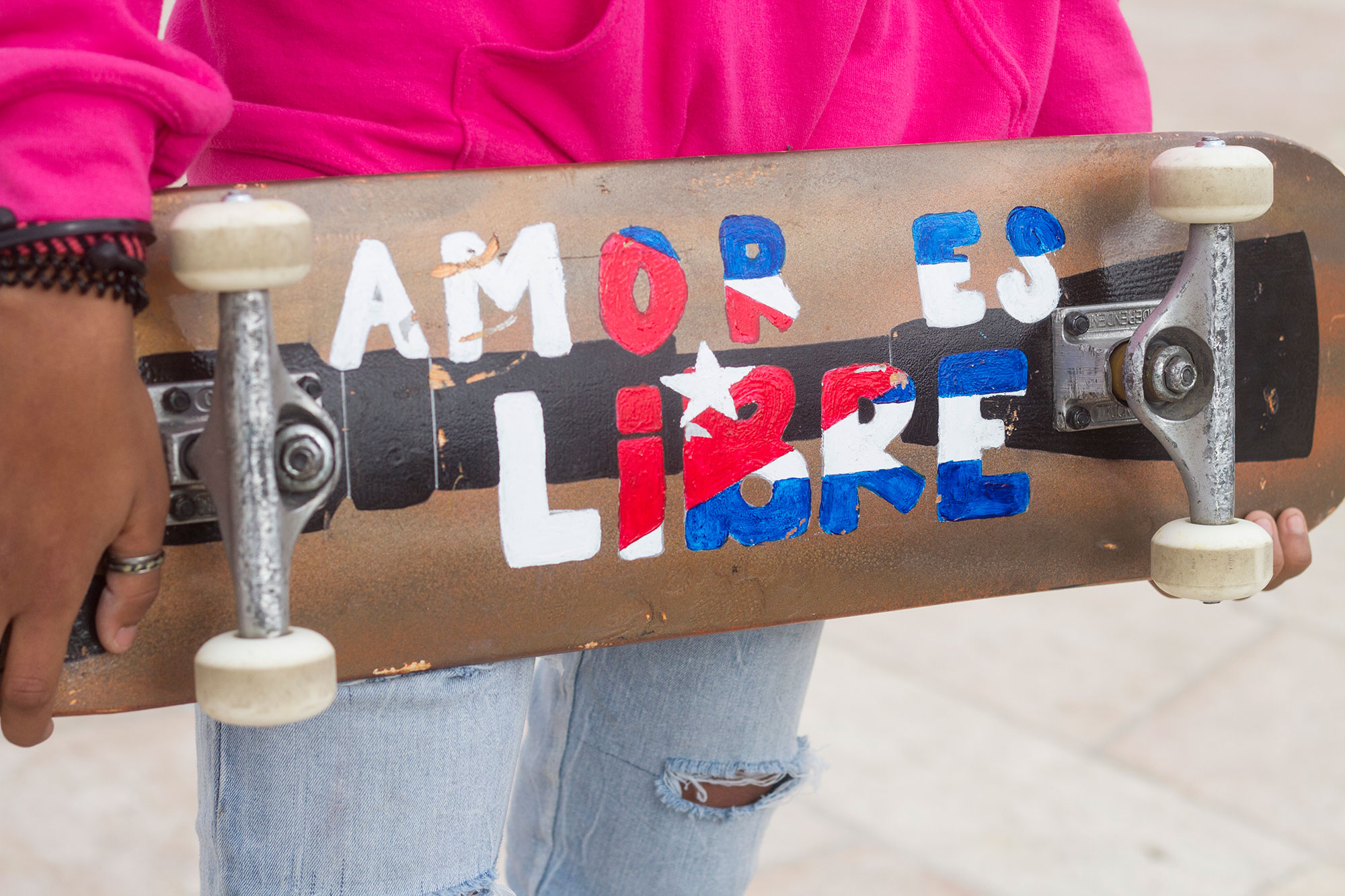 Amiga Skate is a project from Film For The People and will be released in July. If you want to support Cuba's skate scene then you can do so at Amigo Skate.