Japan's infamous soft porn photographer, Nobuyoshi Araki has taken many photographs of pussies, but it's not usually the feline variety you come across first. It's just one of the rare encounters you'll have at Brussels' new cat museum, an exhibition of artworks dedicated to the domestic creatures.
Le Musée du Chat is a presentation of the quirky collection of  Françoise Baronian, the wife of well-known Belgian art dealer, Albert Baronian, and an important figure on the Belgian contemporary scene in her own right. Baronian started collecting cat art years ago, but only recently decided to present her collection to the public, teaming up with six other local art professionals.
The museum features more than 50 works spread over two floors, including video, sculpture, photographs, paintings, drawings and an impressive stash of publications about books and postcards from across the decades. There's definitely something unsettling in the miaowing that echoes around the space, and the many pairs of sultry eyes that stare back at you.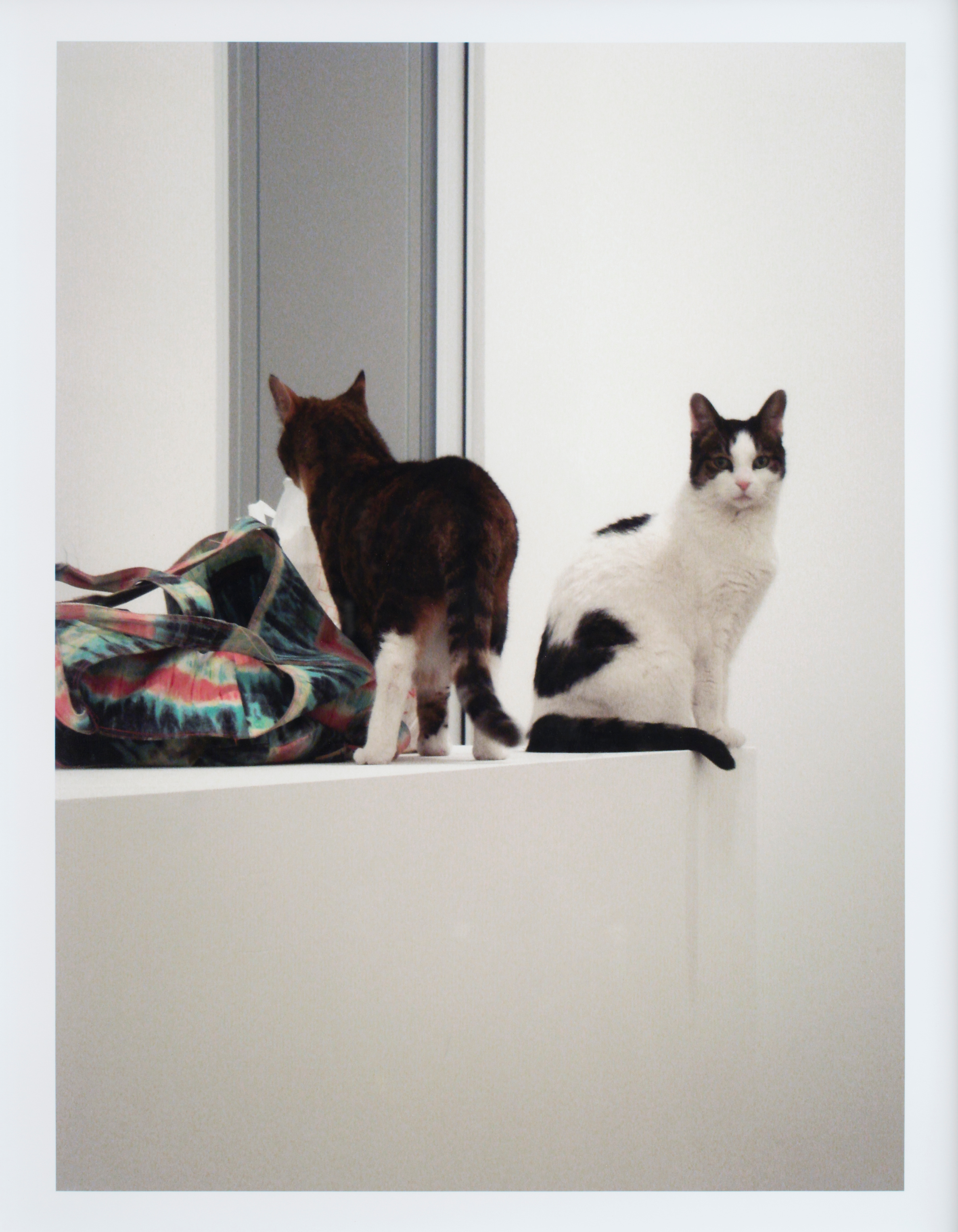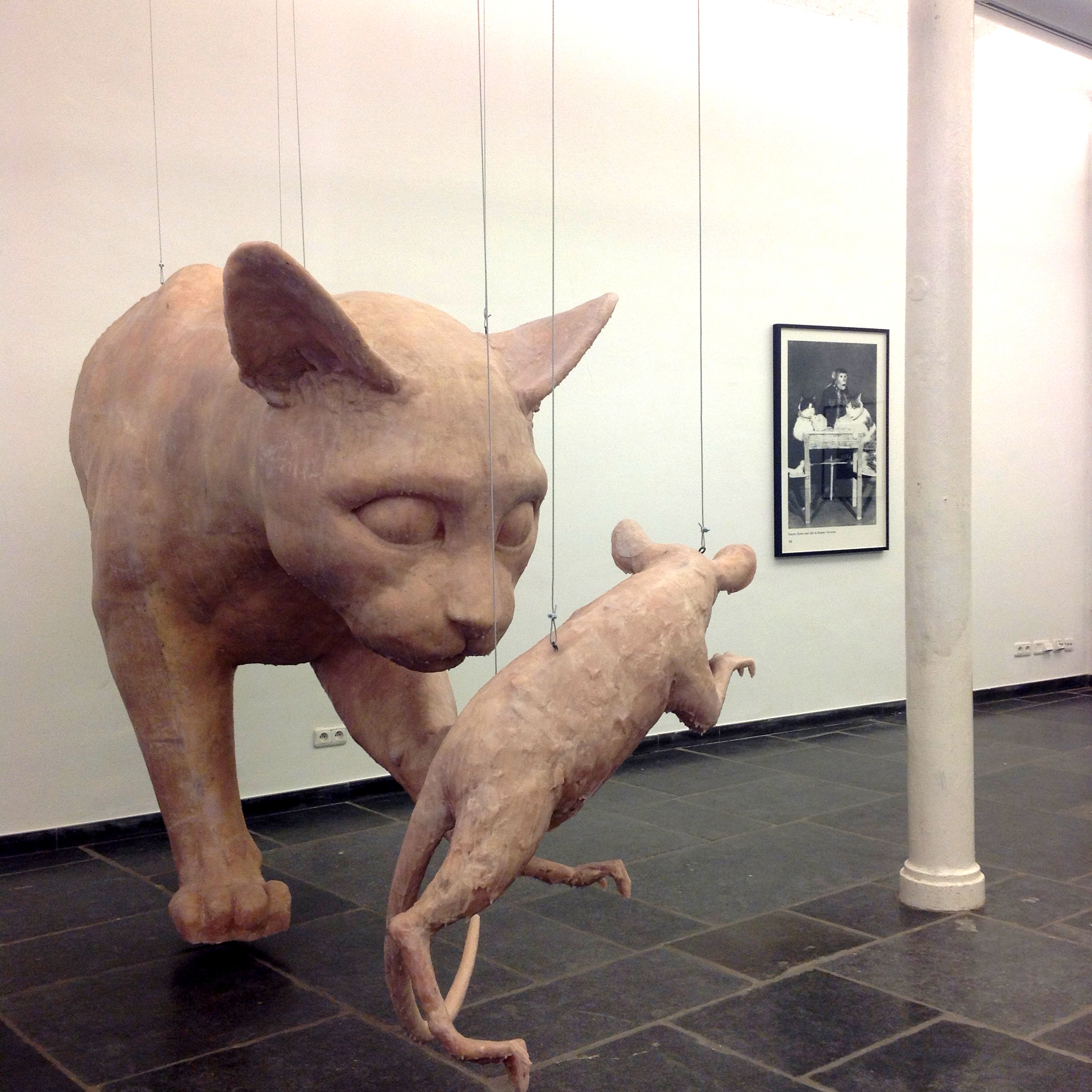 Though the organisers behind the cat museum have their tongue knowingly in cheek, don't be fooled: this cult museum is far from lol cat kitsch for tourists. Baronian's art collecting credentials are very clear in the curatorial choices. Alongside Araki, you'll find a surprising international line-up of respected names from modern to contemporary, including Fischli/Weiss, David Shrigley, Anne-Marie Schneider, Luciano Bartolini, Lucy McKenzie and renowned Belgian artist Julian Key.
Baronian also called on Chris Marker, Jonathan Monk and to loan some cat themed pieces. Through these little known works, these famous artists are seen in a completely new light. Who knew cat culture could be so refined? Baronian inherited her passion for cats, she says, from her Father who was a cat fanatic. Cat lovers definitely won't be disappointed with this display – and it might get bona fide art fans purring too.