Cruising the streets listening to The Chronic, or riding the tube listening to Compton – have you ever imagined how the world would look if Dr Dre was an architect? It's a thought experiment that's played heavily on the mind of Ilja Karilampi. "There was a rumour one of the guys in NWA studied to become an architect at some point," the Swedish artist tells Amuse. "It was never really confirmed if it was Dre, but he is the chief architect of gangsta rap. So from then on, I thought it would be interesting to explore how the construction of Compton affected him as a producer, and how it would look now if he was an architect."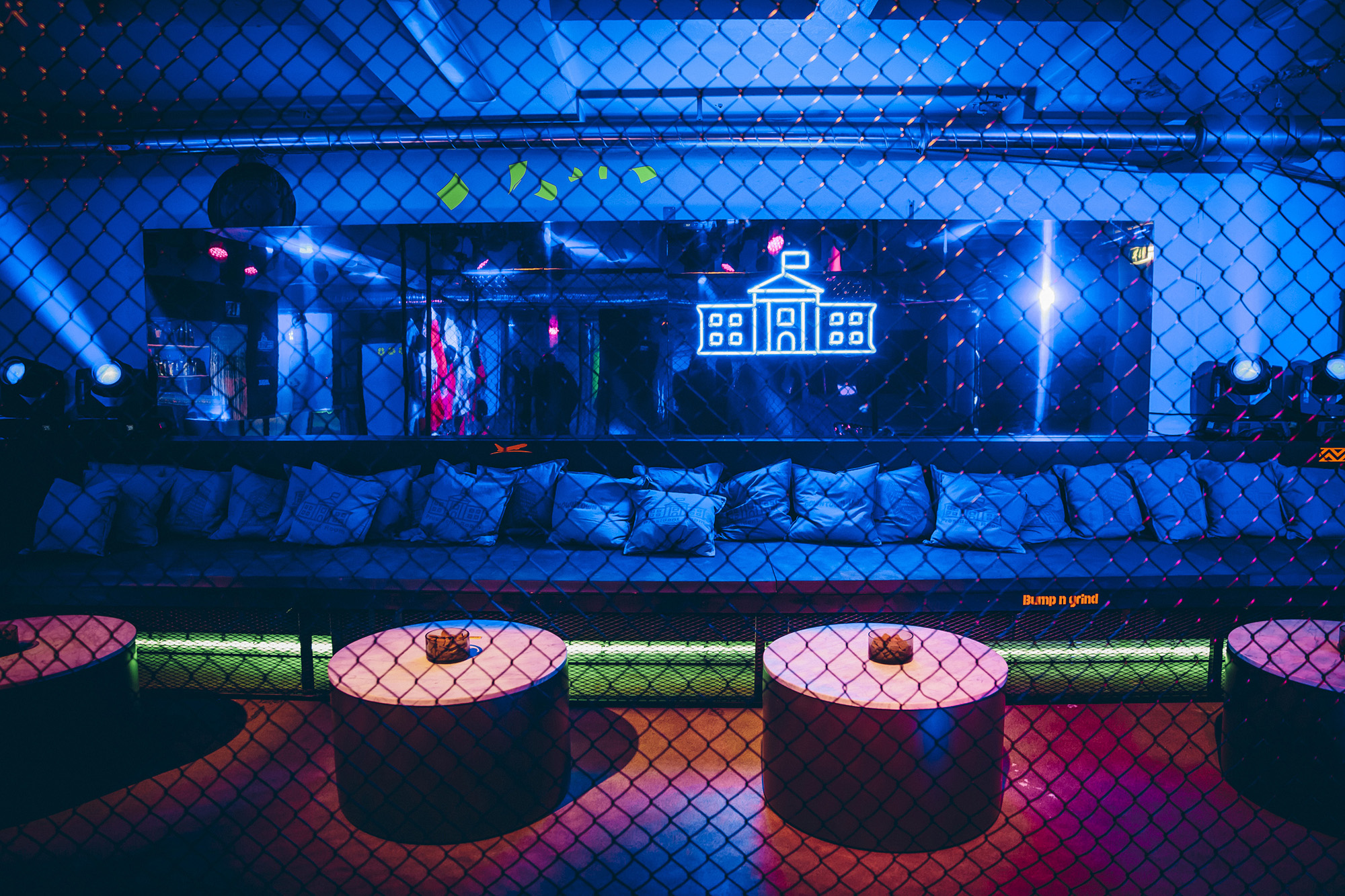 It's an approach to making art that has inspired Ilja to create works as varied as an installation imagining what a Gothenburg hotel room trashed by Jimi Hendrix would look like, creating narratives through placing pieces of streetwear and club flyers around Hackney's laundrettes and greasy spoons, to a weekly grime and RnB show on Berlin Community Radio.
And last weekend, in Stockholm, working in collaboration with Absolut, Ilja realised his most daring work yet – the backroom of a Turkish immigrant's corner store that doubles as a fully functioning bar. Titled President Room, and dedicated to a fictional "loner shop-owner" called Mehmet, the hidden underground garage space filled with imported snack food and confectionaries, a disinterested shop assistant behind the counter, and a soundsystem spilling out the back of an Audi – the bar hosted live performances from the London grime DJ Faze Miyake and the Swedish rap artist JOY to a predominantly white, upper-crust crowd. Here Amuse questions Ilja as to the relationship between art and alcohol, and what happens when grime and fine art collide.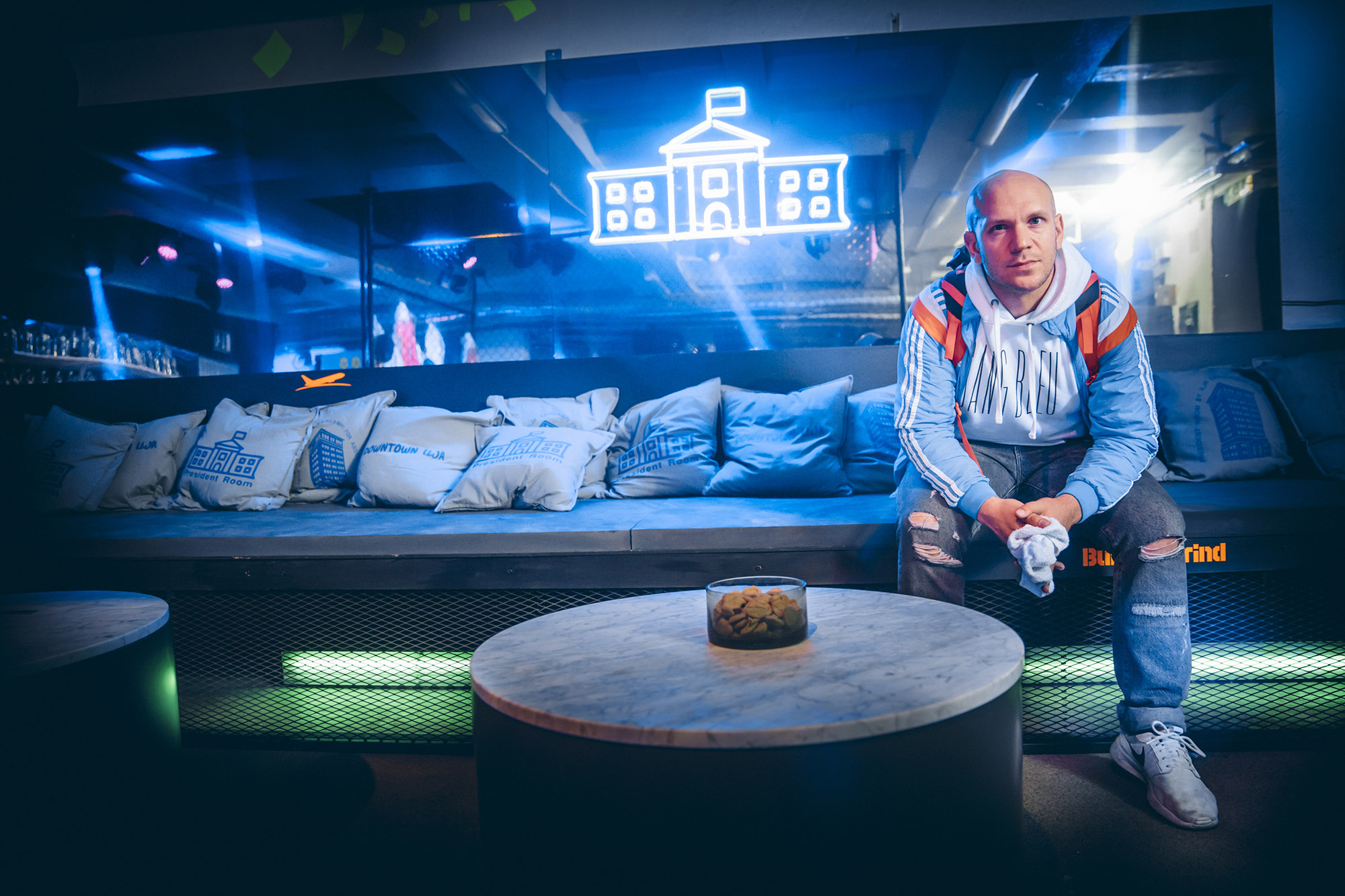 Are you trying to create collisions between high and low culture, or elevate the street?
Good question – yes to both of them. Low and high today are very variable as well, but I do appreciate the mundanity that these charming delis and cornerstores have. In order to enter the glimmering inner sanctum of Stockholm, you have to pass through the hood. That's the narrative I wanted to build, so in a sense, low and high culture join forces.
How would you describe the dynamic between art and nightlife – why is the latter important to the former?
It's like a glue that binds both together, and people can have a elevated appreciation of aesthetics in such a scenario. Its also the foundation of entertaining each other and hanging out, and actually the borders between alcohol, nightlife, and work are really thin. It just depends on your mentality, how you see and execute things.
You've described it as the dressing room of a shopkeeper – did you create an imaginary biography of Mehmet? Can you tell me more about his life?
I guess Mehmet is based on a loner shop keeper, it's similar to any supermarket and their staff. Sometimes they're just sitting there watching a little bit of something from their home country; half involved, half not. I actually wanted him [Mehmet] to be a bit tired of life.
Somehow this narrative started when I had a studio out on Governors Island in NYC in 2011, and built my studio into this cardboard hut which resembled a dive bar, that due to logistical limitations, I couldn't fully realize. But now, working with Absolut, I could really break through that ceiling and make a sculptural and conceptual dream come true.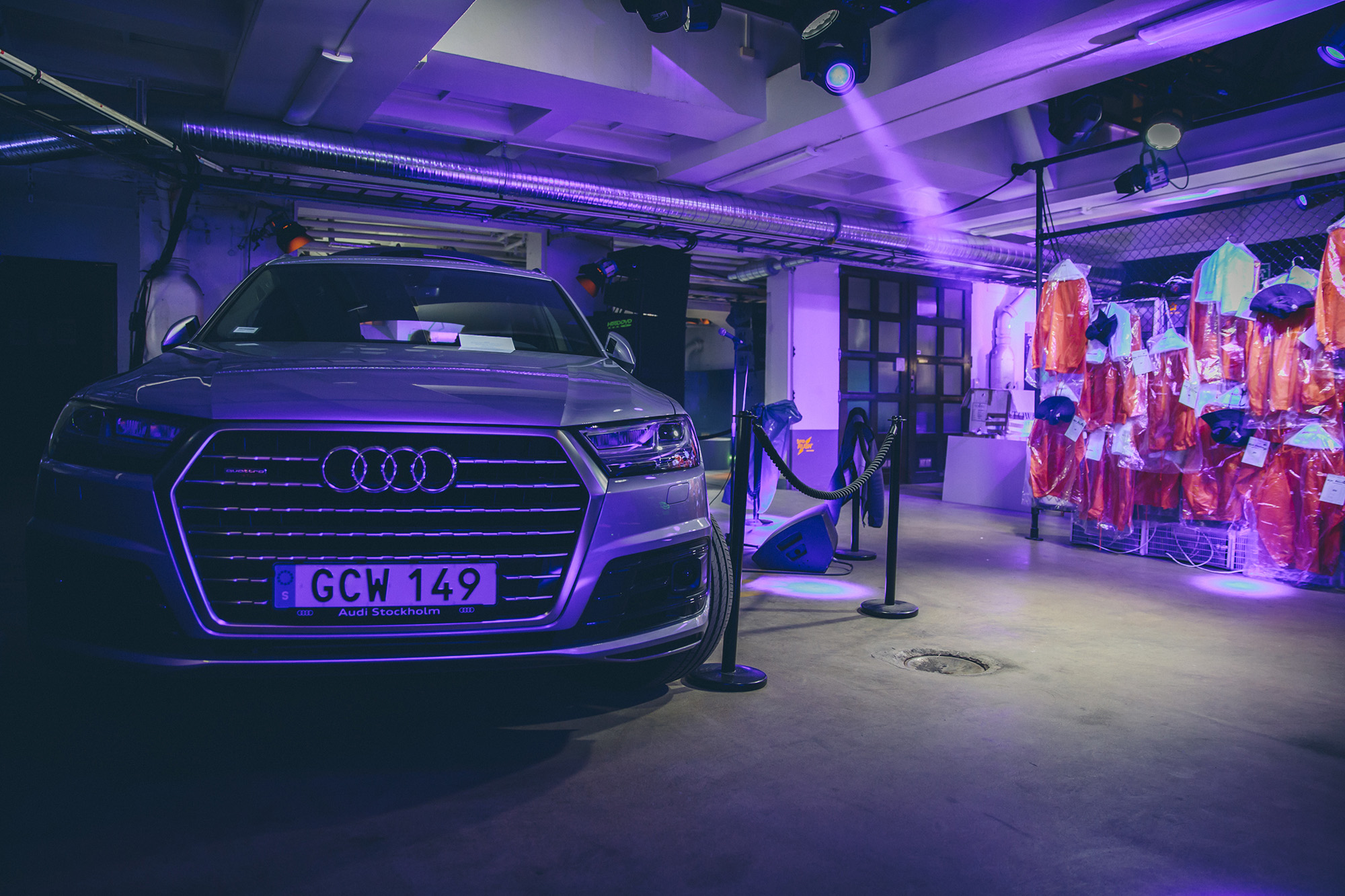 I don't know if you know much about Kurt Schwitters – the artist who made Merzbau where he kept filling his own house with this stuff. (His works and little cabins have been rebuilt as replicas, at the Henie Onstad museum in Oslo for example.) I think he was more interested in the whole scenario that questions what's real and what's not.
I also have to mention that in terms of the realness, besides Schwitters, Skepta is someone who really figured it out—what is real to him—and he uses that in his aesthetic and musical output. It gives him a lot more strength as a performer and a writer as well.
At what point did you realise this was a successful work of art?
There was a moment when I was sitting in the Audi we parked in the President Room, which functioned as the DJ and sound unit. The car had semi-tinted windows and I looked out at the crowd—we had over 600 people in there, and I could see them but they couldn´t see me—and the whole thing was really just running on its own fuel. Watching the space glimmering in the night, the bar then became a work of art to me.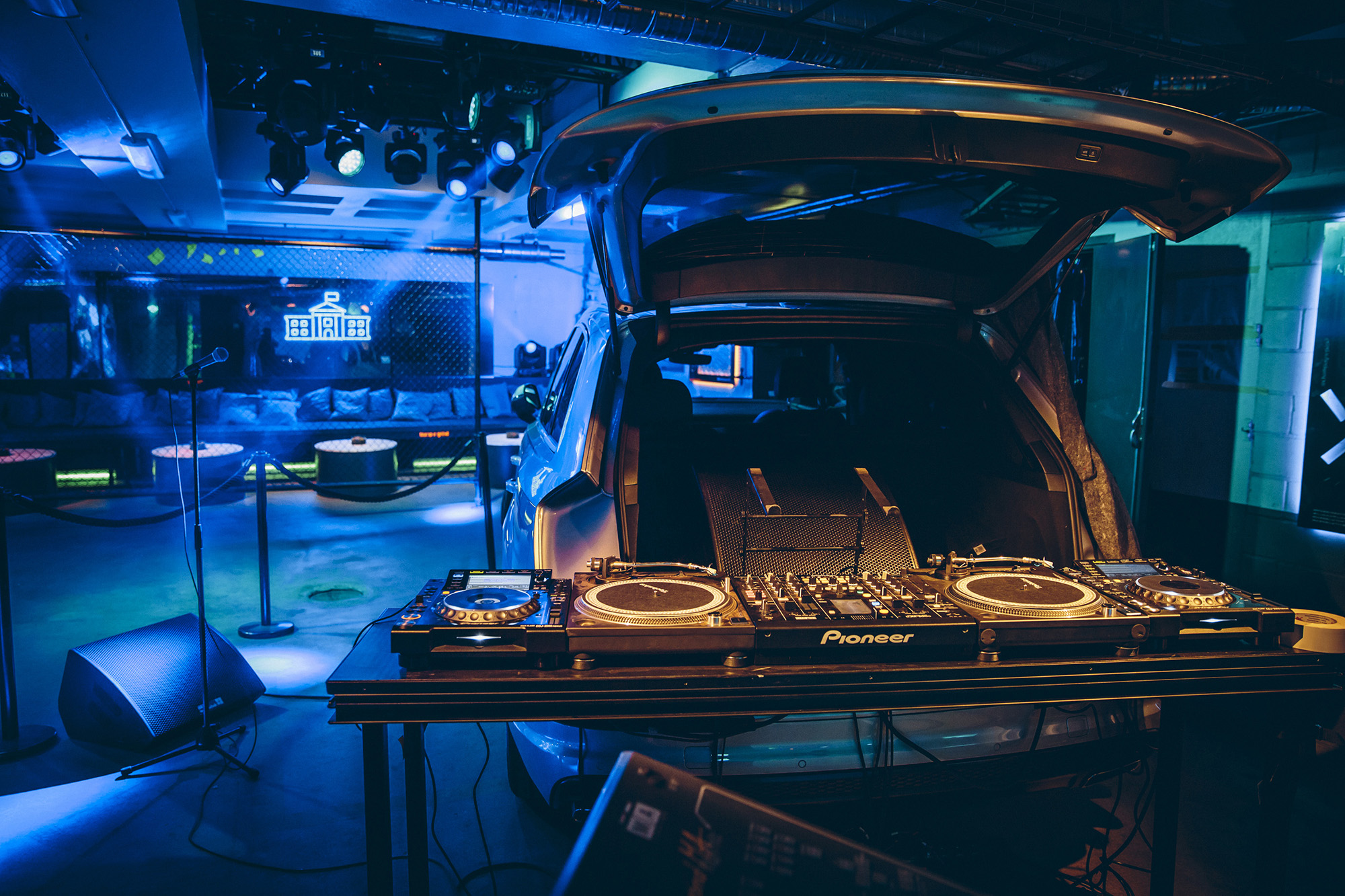 Ilja Karilampi's President Room was commissioned to commemorate the Absolut Art Award