2016 is a good year for two reasons. Firstly, London is embarking on a love affair with real, full fat foods. Secondly, it means that burrata is everywhere. And since we're all binning the deceptive 'diet' option in favour of the real deal, it means we can eat as much of it as we like. Doesn't it?
Perhaps the best thing about this creamy buffalo milk cheese is its deceptive appearance. It looks just like a ball of regular mozzarella, but take a knife to it and things get altogether more delectable. The solid mozzarella shell is filled with a silky blend of fresh cream and soft cheese. It's luxurious, yet strangely light. And it seems like you can't round a corner without one of these milky pillows giving you the glad eye.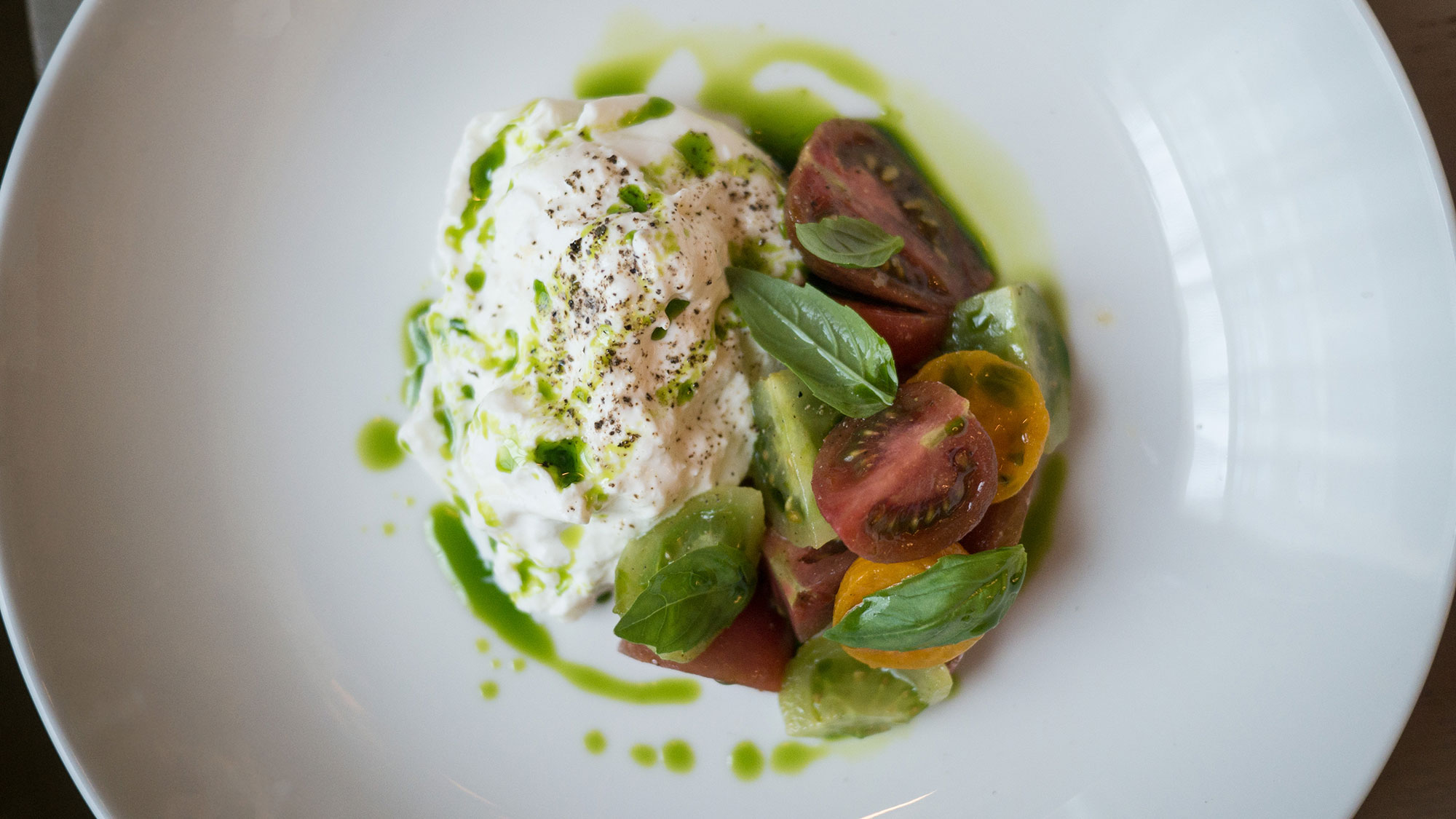 Chefs have been experimenting when it comes to crowning their burratas. From rich truffles to zesty fruits, there are enough varieties to keep you face down in a plate for a week. Which is exactly what we did when we set off on our quest to find the best burrata dishes in London. A bur crawl, if you will. Here are the ones you should be tearing into this year.
Padella
Tim Siadatan and Jordan Frieda, the minds behind Trullo, opened this slinky pasta bar in Borough Market in March.The menu is comprised of eight handmade pasta dishes, served alongside (very decent) wine on tap and an array of Italian desserts. And when you're about to smash a plate of homemade lamb ragu, what better way to whet the appetite than with a massive plate of cheese? Padella's high grade burrata is served simple, with just a trickle of Tuscan olive oil and homemade bread.
6 Southwark Street, London SE1 1TQ. padella.co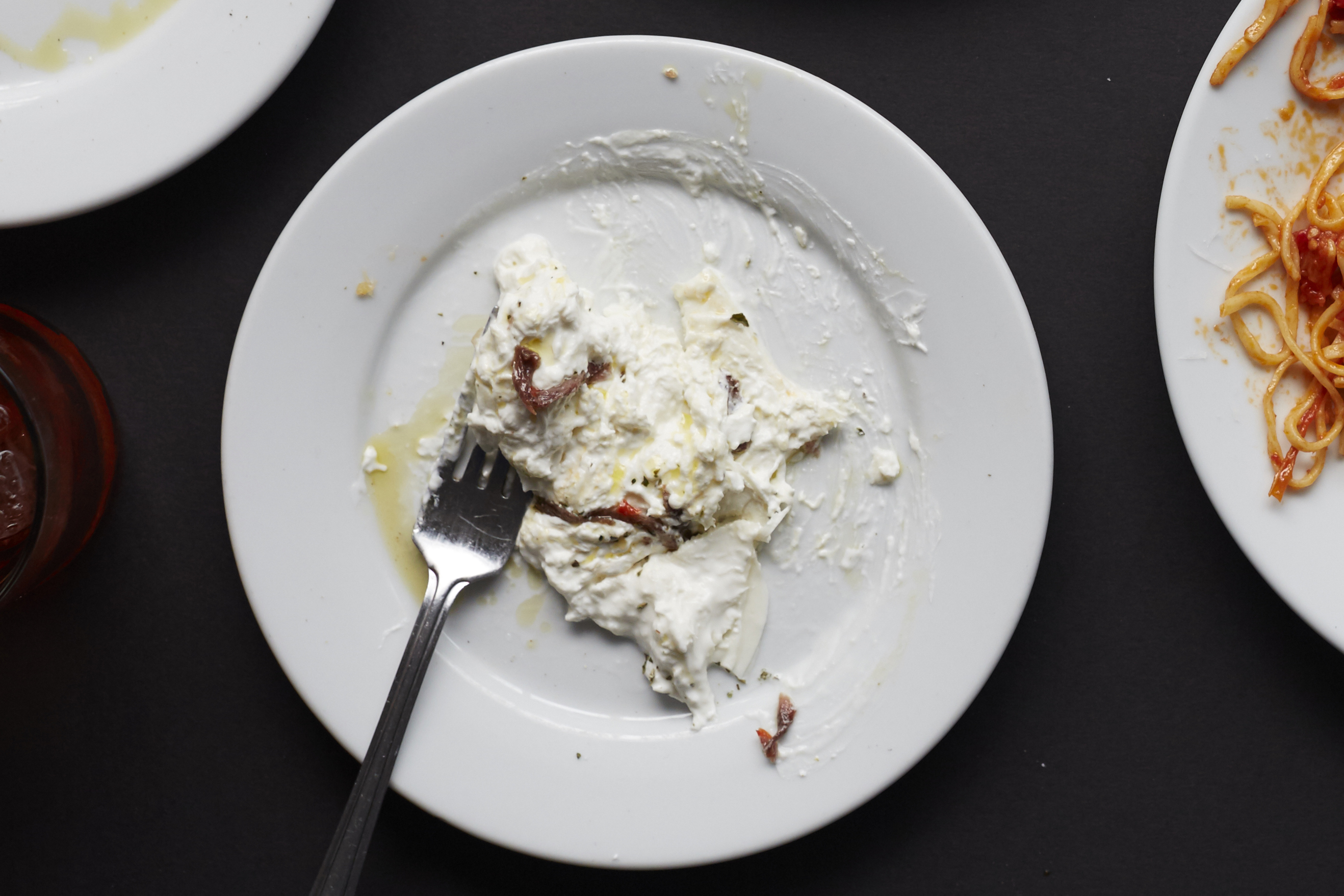 NOPI
Yotam Ottolenghi opened up NOPI in 2011, naming it the "grown up restaurant" among his celebrated collection of Middle Eastern delis. Now one of Soho's most glittering dining spots, the menu spans the continents combining Head Chef Ramael Scully's Malaysian/Indian/Chinese heritage with Ottolenghi's Israeli roots. Among the ever-changing medley of colourful, seasonal dishes, NOPI's burrata remains a permanent fixture on the menu. Theirs is served with jazzed up seasonal fruits like blood orange with lavender oil, clementines, or soft peaches with coriander seeds.
21-22 Warwick Street, London W1B 5NE. ottolenghi.co.uk
Sea Containers
Tucked at the base of the Mondrian Hotel, Sea Containers has become famous for its weekend brunch – 'American inspired with a healthy twist' complete with bottomless Bloody Marys. But we can give you another reason to go. Pull up a chair outside overlooking the Thames and order the perfectly creamy burrata, which is served with sweet heirloom tomatoes and foccacia. Best paired with unlimited prosecco.
20 Upper Ground, London SE1 9PD. morganshotelgroup.com
Sartoria
If you're visiting this Modern Italian eatery with friends, it might be hard to bypass the 'treccia', a two kilogram plaited mozzarella. But if you're not in the mood for titanic portions of cheese, try Sartoria's smooth burrata with smoked aubergines and Sicilian tomatoes. A dish almost as elegant as the interior.
20 Saville Row, London W1S 3PR. sartoria-restaurant.co.uk
Dandy
A new addition to east London's ever-expanding food map, Dandy is already a favourite for any meal of the day – try getting a table on weekends. Their burrata is one of the more unusual ones you'll find – served with charred bread, crunchy dukkah (an Egyptian spice made with nuts) and onion broth.
9-15 Helmsley Pl, London E8 3SB. dandycafe.co.uk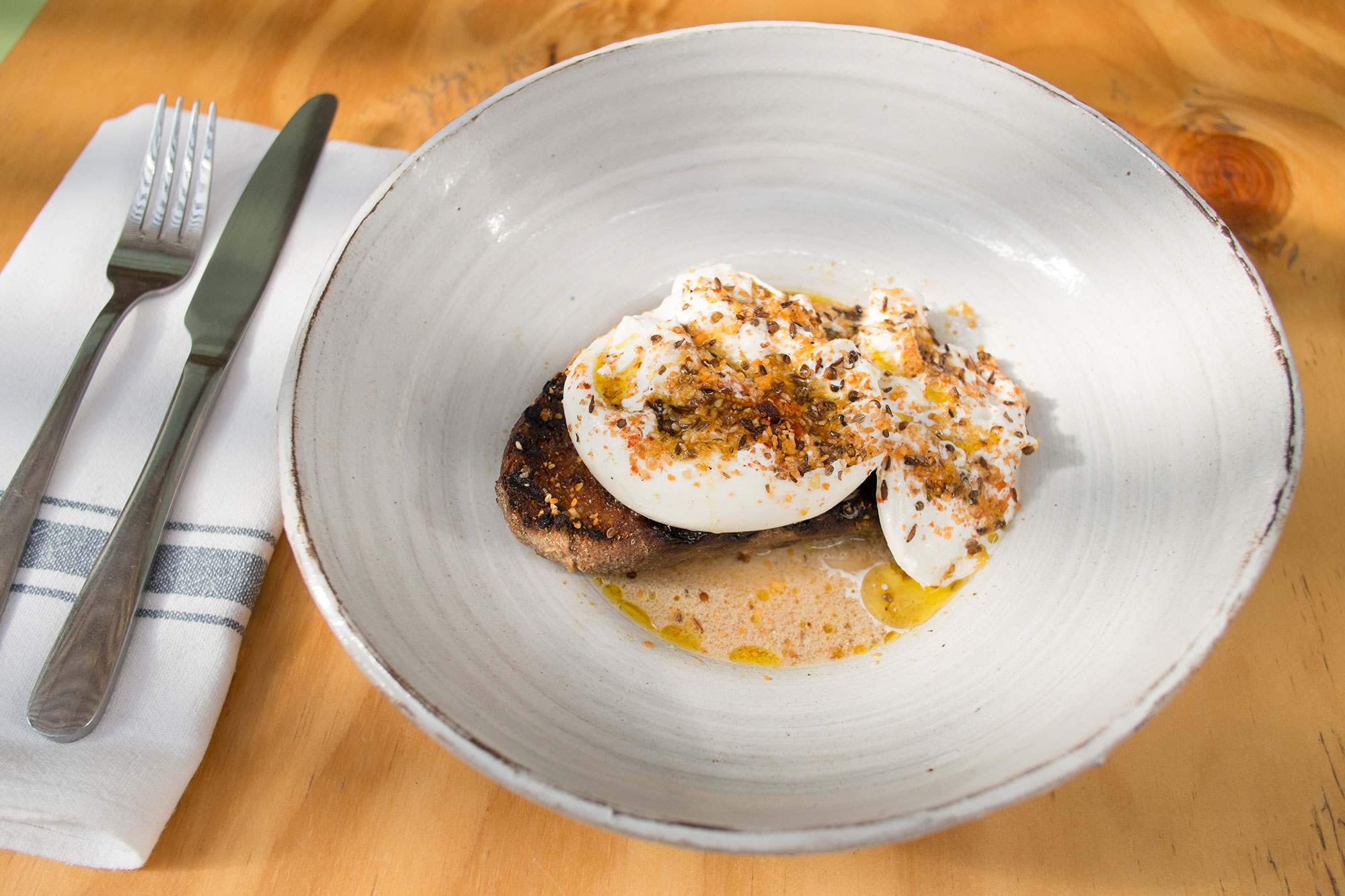 Brawn
If you are not yet familiar with the inventive Mediterranean dishes at Brawn on Columbia Road, you should probably rectify that. They have beautiful natural wines, an 'all things pork' section of their menu and a pretty perfect burrata dish served on crispy Sardinian flatbread with peas and bottarga – a salty fish roe that offsets the clean flavour of the cheese with a bang.
49 Columbia Rd, London E2 7RG. brawn.co
Ember Yard
Long praised on the Soho food circuit for its hearty Spanish and Italian small plates, Ember Yard has only gone and added a burrata dish to their menu, served on crumbly flatbread with roasted fennel and chilli.
60 Berwick St, London W1F 8SU. emberyard.co.uk
Obica
The recent opening of Obica's fifth location in St Paul's means you are never far from your next cheese fix. They use handmade Mozzarella di Bufala Campana, made from the "creamy and nutritious milk of the water buffalo". The menu comprises several mozzarella varieties, including a glossy burrata with black truffles.
Unit 4, 5-7 Limeburner Lane, London EC4M 7AX. obica.com
Berner's Tavern
The Modern British menu at Berner's Tavern is stocked with good stuff, including two types of burrata. The first is served as a colourful tomato salad and basil. The second is served on a bouncy, homemade focaccia (which undergoes a very scientific coin-bounce test to determine its texture) with a rainbow of Isle of Wight tomatoes and lashings of truffle honey. The cheese itself comes slightly torn up, oozing onto the plate. Regular mozzarella hangs its head in shame.
10 Berners Street, London W1T 3LF. bernerstavern.com