For contemporary art in Norway, there's no better place to see a snapshot of talent than at the biennial Lorck Schive Prize, a national competition showcasing four nominated artists born or practising in the country.
The Lorck Schive is held in Trondheim, Norway's third largest city, situated on a majestic fjord. Its location marks a kind of cultural-historical spot: at the edge of where Norway's nomadic Sami culture extends southward, and with Nidaros Cathedral (one of Norway's most important historical sites, commemorating the country's break from the Norse gods for Christianity) at its centre.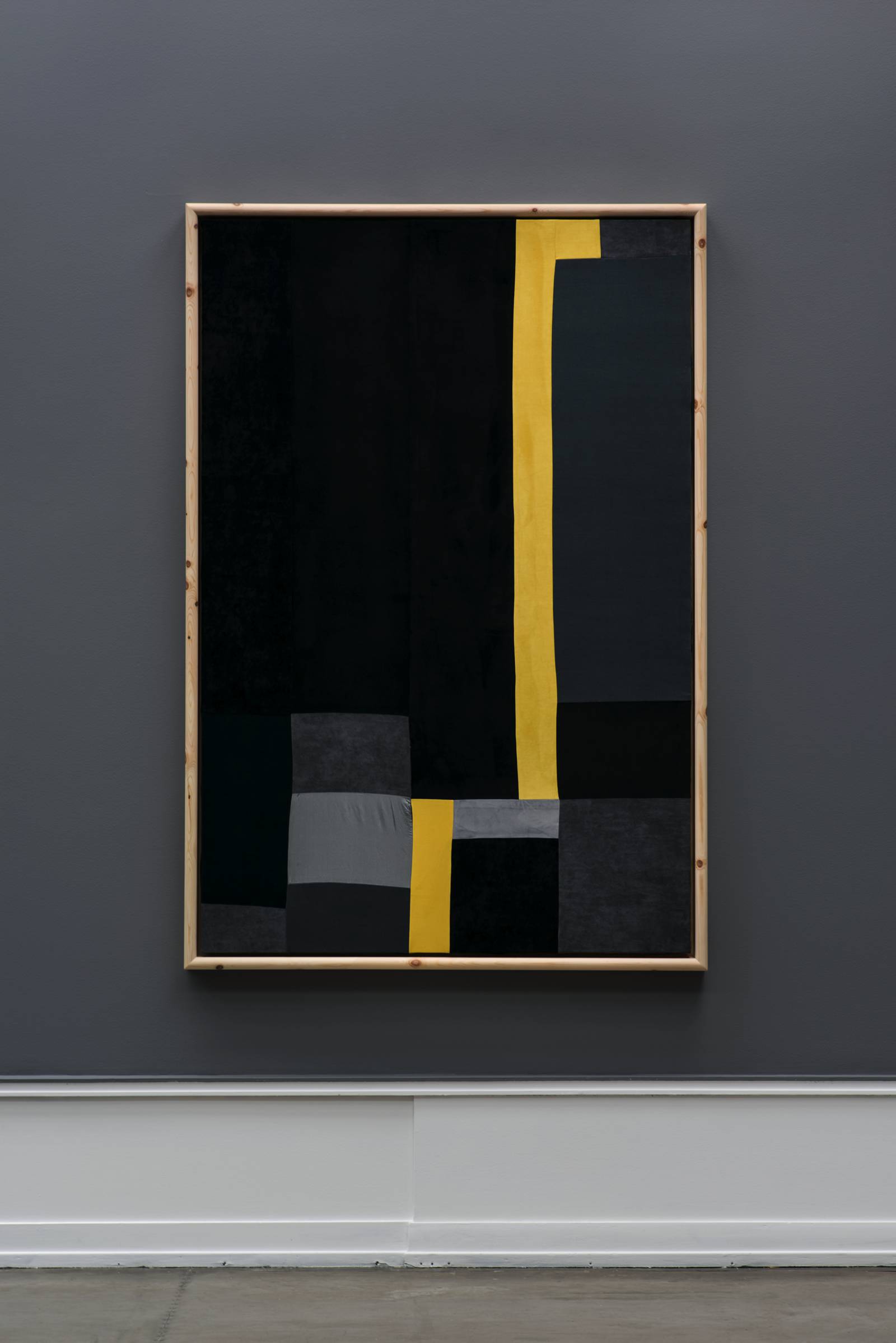 The city is gaining a reputation as somewhere artists can get things done, and its popularity signals a larger trend that sees young artists settling in distant parts of the country. "Everyone seems to be moving further away from what's considered the centre," says Charlotte Rostad, an artist and co-founder of the gallery RAKE, who lives in the self-governed experimental district of the city, Svartlamoen, which is popular with artists, architects and environmentalists.
Along with an impressive new contemporary art gallery, a regional art gallery and two sites of the art museum, the The Lorck Schive cements Trondheim's position as Norway's alternative art capital. Here are this year's four artists.
Mattias Härenstam
Swedish artist Mattias Härenstam turns the national symbol of Norway, the silver birch, on its head. A freshly cut birch tree is dragged around the perimeter of the room by a mechanical pulley attached to the ceiling. Its branches trail around the border, blocking the room's entrances at times, and leaving a train of leaves.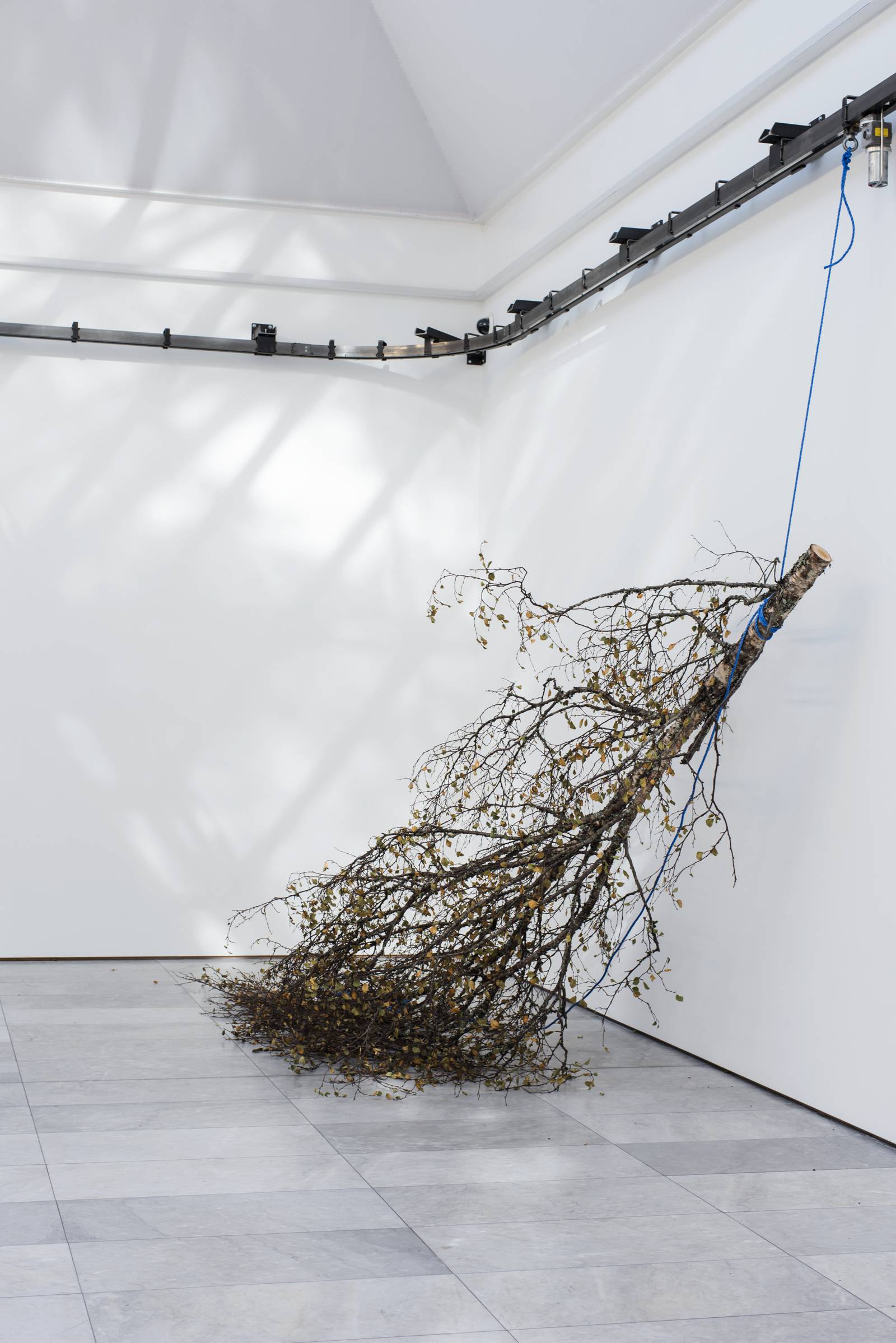 Immortalised in Birch Tree in a Storm by the 19th century painter I.C. Dahl, the tree is a romantic symbol of Norway's perseverance under Danish and Swedish rule, but it's since become fodder for the nationalist far right. For Härenstam, it shows how national identity is invested in tired weathered symbols that shape identity through their reptition. "Western society keeps repeating rituals that may have lost their contents. Ideas are on a loop," Härenstam says.
Lars Laumann
Lars Laumann explores '80s doomsday scenarios and scare culture around acid rain, AIDS and Chernobyl in his commission. In the 1980s, northern Norway (where Laumann grew up) was hit by both acid rain from the west and winds carrying toxic fallout from the Chernobyl nuclear accident in 1986 in the east.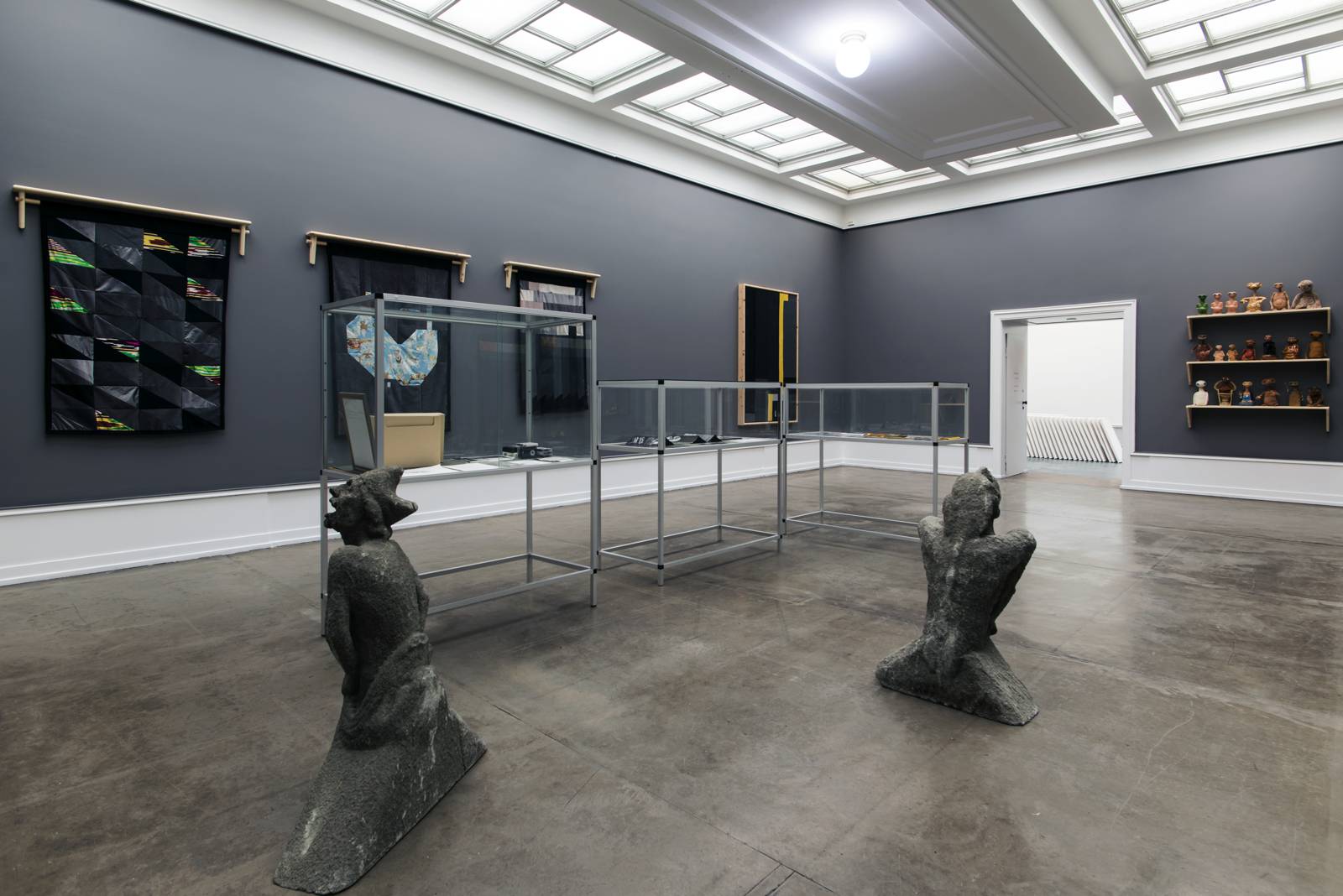 Featuring weathered stone gargoyles and archival material, Laumann's commission centres on a series of handmade blankets, a folk tradition in rural Norway. Each depicts abstracted renditions of the horror stories, stitching together Laumann's memories with cultural history and urban legend.
Knut Henrik Henriksen
Henrik Henriksen's commission is an ode to the modernist Norwegian architect Erling Viksjø and "naturbetong", the form of concrete he made out of river stones, which once covered municipal buildings and bus stops all around Norway.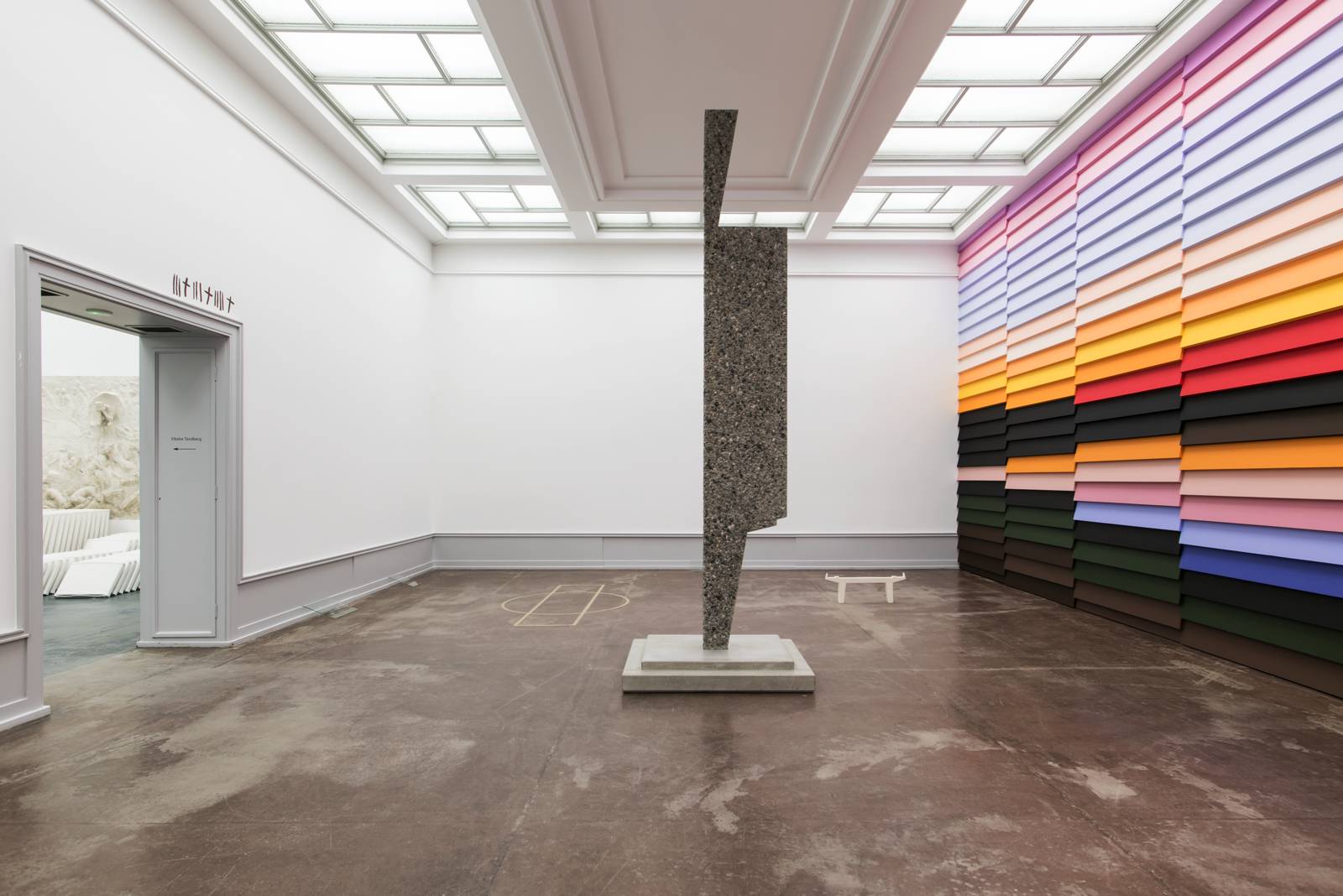 "Everyone has slept in them on the way back from parties and everyone has had this material pressed up against their faces, so it's very intimate," says Henriksen, whose practice explores the interplay between art and architecture. "But it also represents democracy – all public buildings had this surface. It is part of common cultural heritage."
Vibeke Tandberg
An antidote to emotional excess, Tandberg takes a cool, flat and impassive approach to art, characterised by a desire to empty out extraneous meaning. Her piece, which includes casts of her fridge freezer and a broken pool table from her studio is intended as a response to the frieze called "Hell" by Gustav Vigeland, one of Norway's most celebrated sculptors, which hangs in the same room as her commission.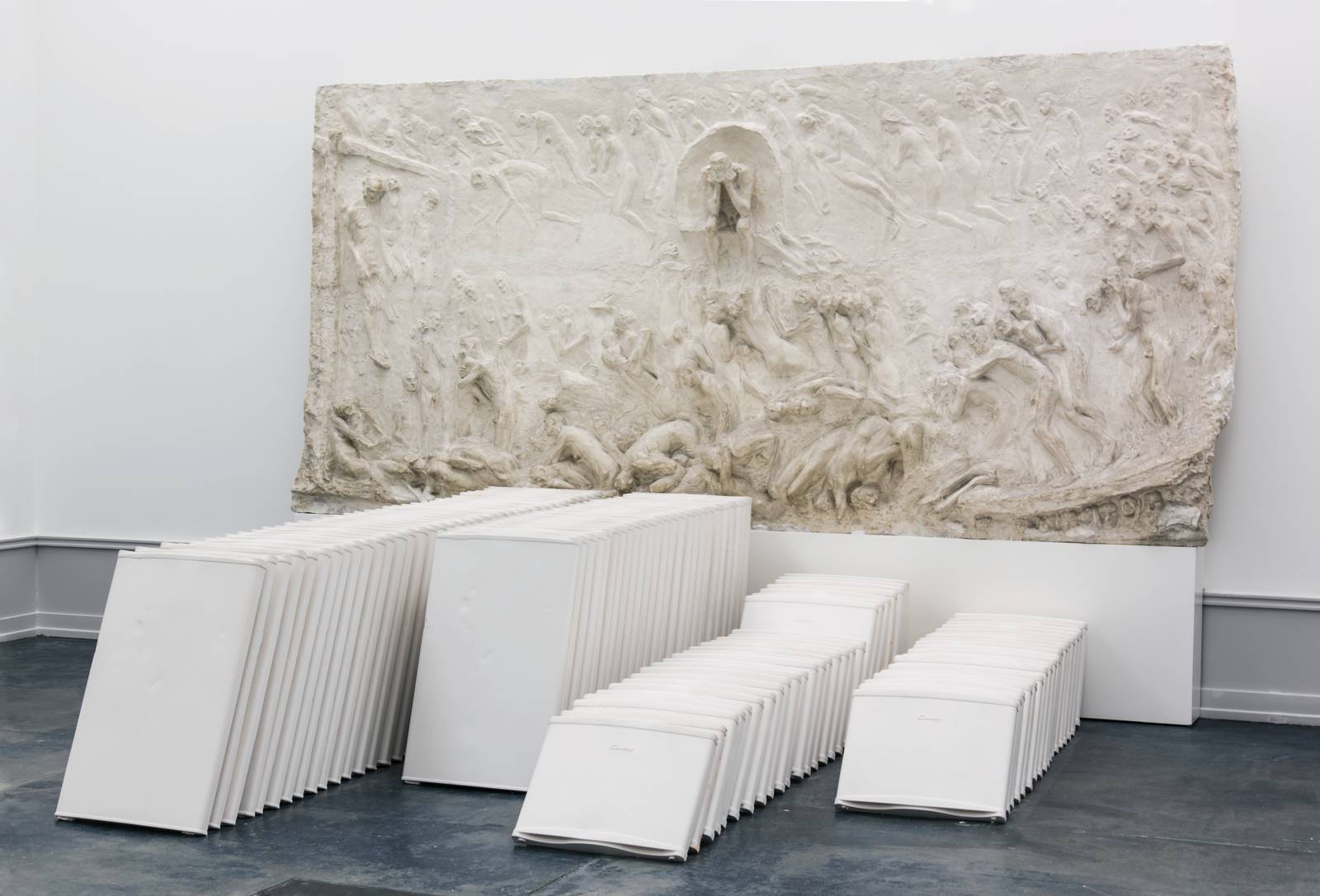 "I tried to do something mundane that isn't in dialogue with the intensity of depicting hell," Tandberg explains, "Because how do you depict hell today? It is something different from what it was then. It is mundane."