There are countless studies about how social media can negatively affect people's mental health, which is why editor Bryony Stone wanted to create an IRL platform where creatives could explore the theme and meet up in order to open up. It led to her new group exhibition, All In: The Mind, currently on show in London.
"So many conversations take place online, particularly on social media," says Stone. "And while that can be a great thing, my own experiences have taught me that on the flip side, social media can often be anxiety-inducing and stressful. So what I wanted to do with all in: was to take conversations back out into the real world and reconnect Londoners with the community around them." More than 700 people turned up to the opening and the response was "overwhelming and incredible."
All In: The Mind sees diverse work from the likes of fashion designer Liam Hodges, set designer Gary Card and filmmaker Akinola Davies and is on show until Sunday 20th August. Another artist in the mix is Joy Miessi, who only went full-time with her practice three weeks ago. We caught up with Miessi in her shared canalside studio space to find out about what she's brought to the show.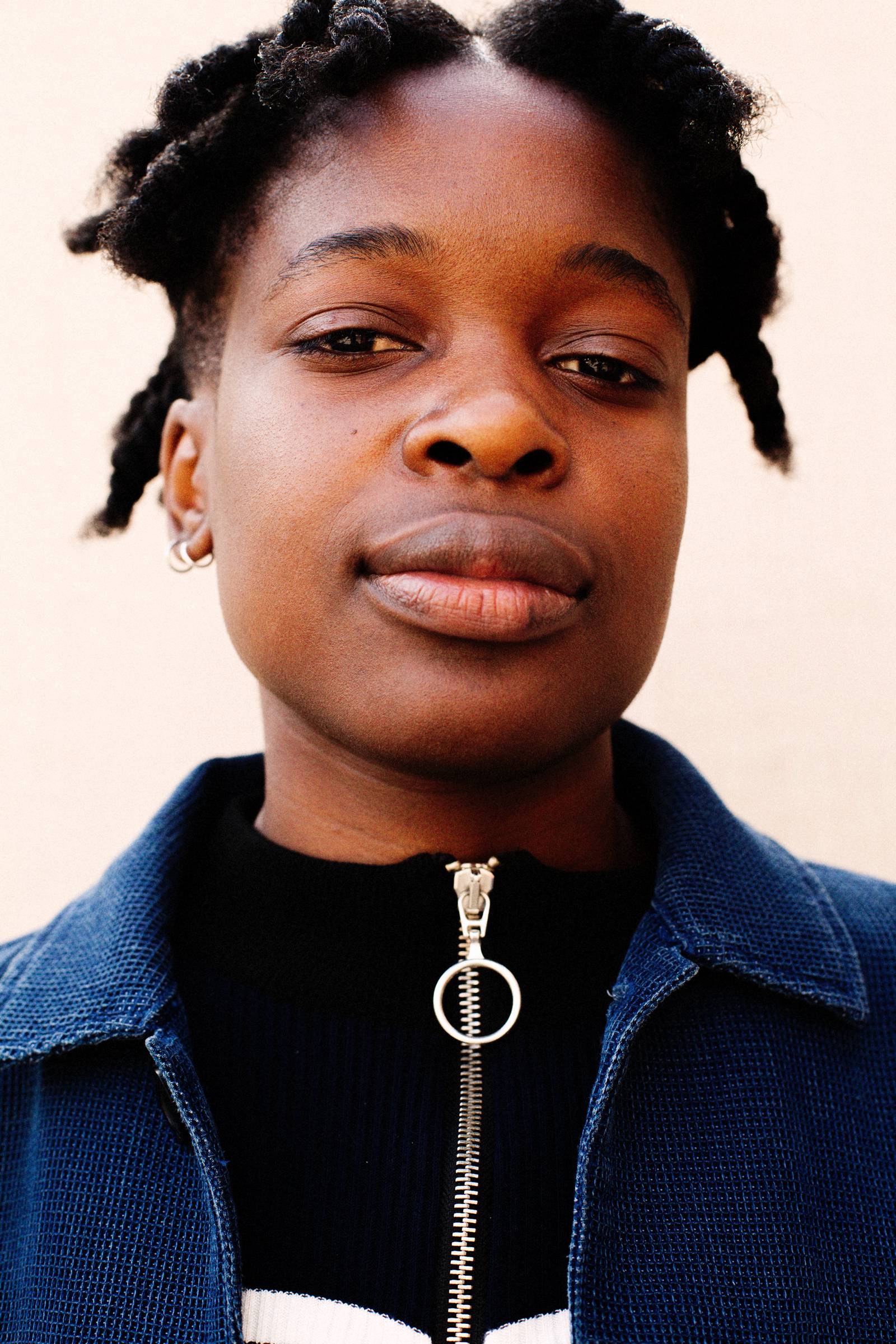 What's your piece for All In: The Mind like?
It's a ready-made piece that really fitted into the exhibition because I make a lot of work linked to mental health and identity. It's a mixed media piece that was inspired by a phone call I had when I was talking about how tiring it was when every day you have to deal with racism and sexism and the effect that has on your mental health. That isn't really talked about. People don't think, "Oh, it must be tiring to go through that," and never really analyse the effects of that. It's a self-portrait and very personal to me.
Artists and singers often say that art is their therapy. Is it the same for you?
I would say the exact same thing. I use my art to express myself, to say what I want to say. I think there's definitely a link and it can help you vocalise all the things going on in your life that you just don't have the words for. I'm much better making images and saying how I feel through that.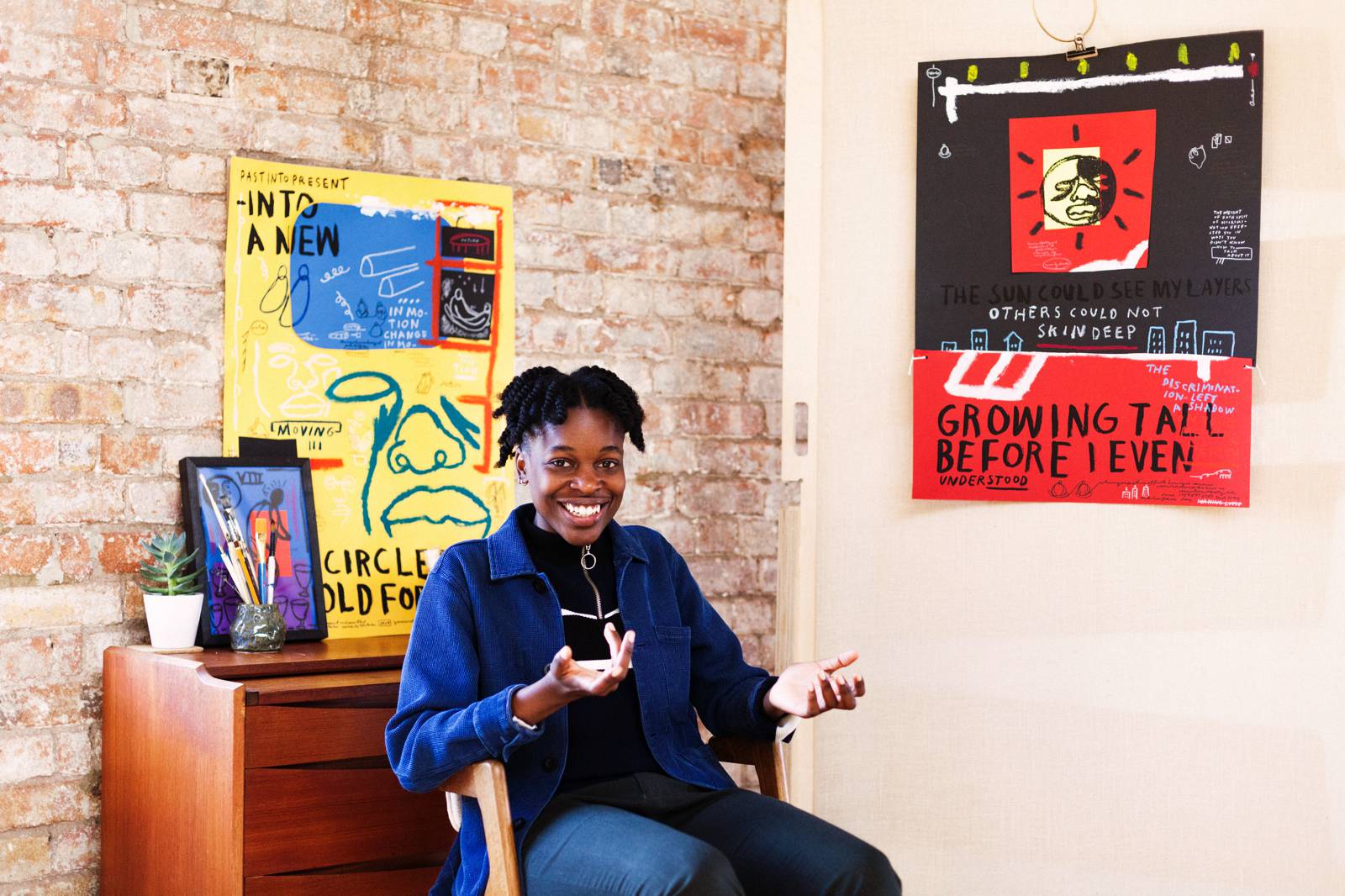 What do you like most about being an artist?
It's the process of making that I find quite relaxing. If I don't make for a few days, I feel stressed. If I just make anything, like a line drawing, or something really small, then I'm fine. Some people do it with sport, baking or reading, but I do it with art.
Do you think discrimination has had a big impact on your mental health?
Art helps me process the discrimination I've gone through. All of those small instances build up and it affects the way I think and behave and can get definitely change my mood instantly. Now I feel like I get quite anxious about certain things, or police myself in certain spaces, or don't fully want to be myself.
Do you think this exhibition will help people open up about their mental health?
Discrimination does affect black women's, and POC people's mental health, so it's good to see more images. And it's about taking that first step and speaking to about it and speaking to people like your parents about it.