Brits abroad, retiree villages, lads' golf trips: what most people envisage when they hear of the Algarve.
But as you can see from this series of photos from Dutch photographer Lotte van Raalte, the southern Portuguese region also offers rugged coastlines, azure waters, interesting architecture and blooming cacti – all things that drew visitors to the area in the first place. Luckily though, all these original charms haven't been entirely obliterated by mass tourism. There are still plenty of places to escape.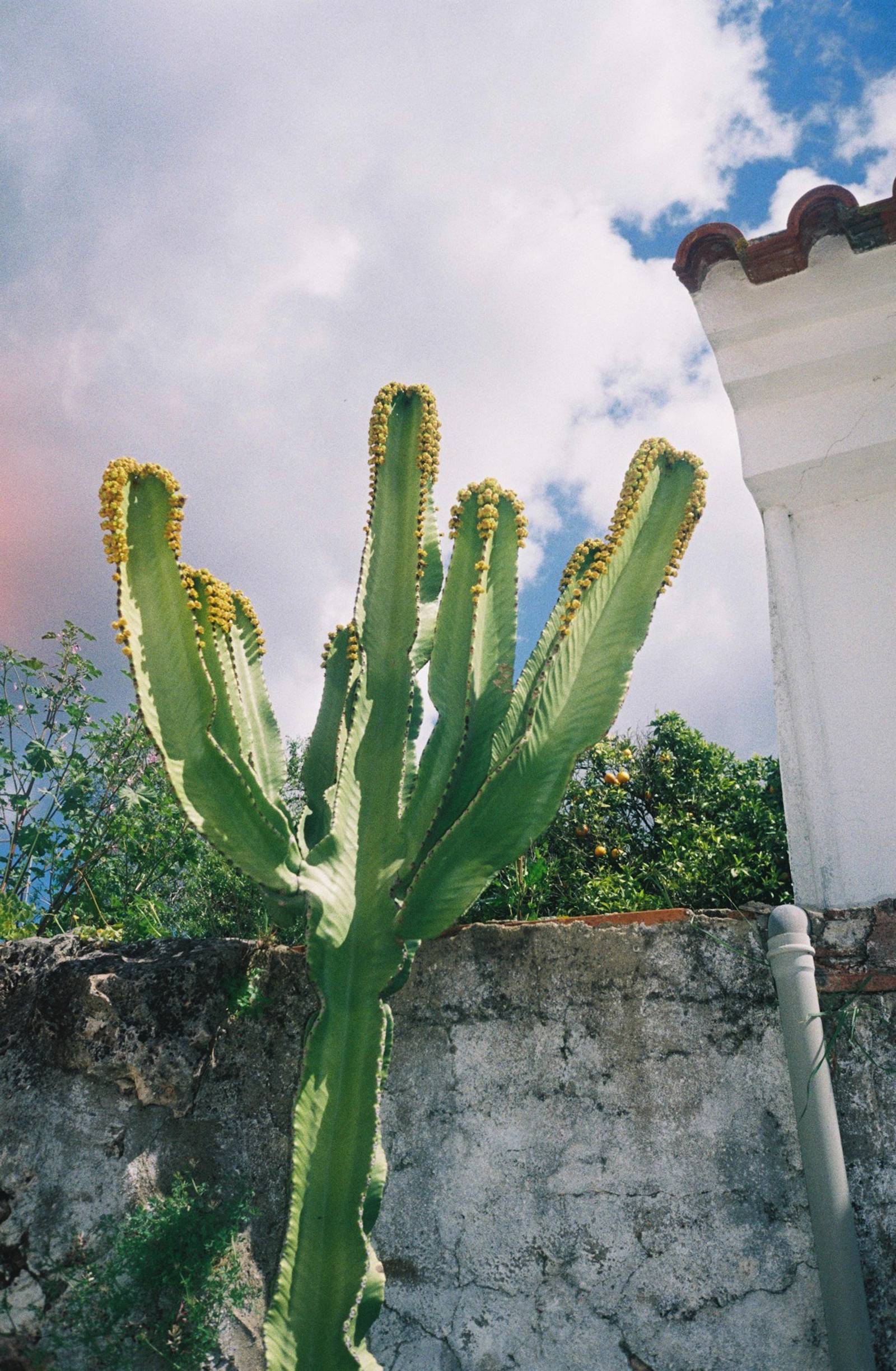 "I stayed in Lagos, a small town near the coastline of South Portugal," says van Raalte. "The beautiful beaches and cliffs are five minutes from there. We also did small road trips to all the nearest towns and villages such as Sagres, Portimao, Alte and Silves."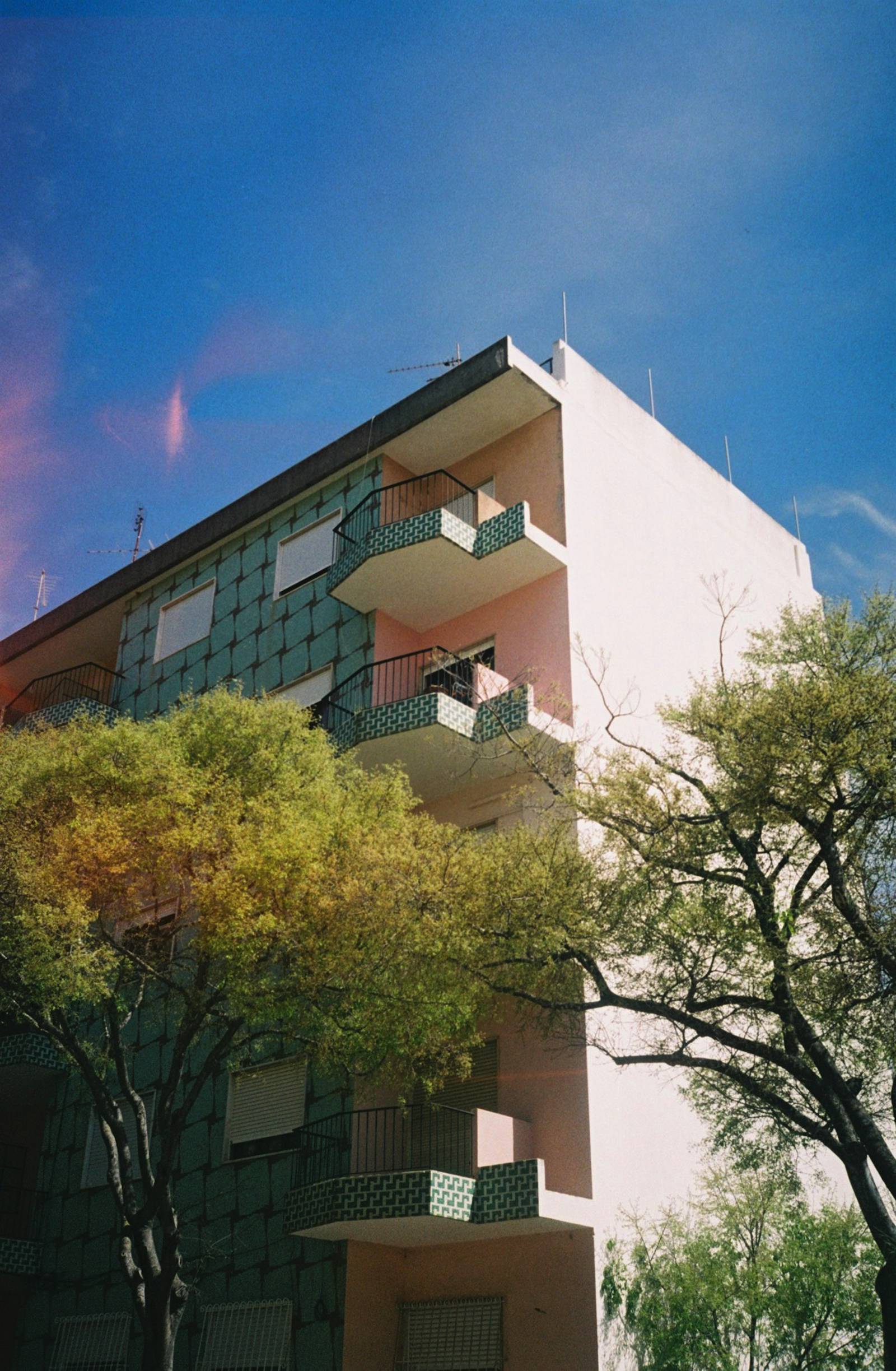 A short walk up the coastline from Lagos and she was soon hiking on the cliffs of Ponta da Piedade. She was blown away by the region: "I was so stunned by the beautiful landscapes and the extreme pristine beauty of the Algarve," she says.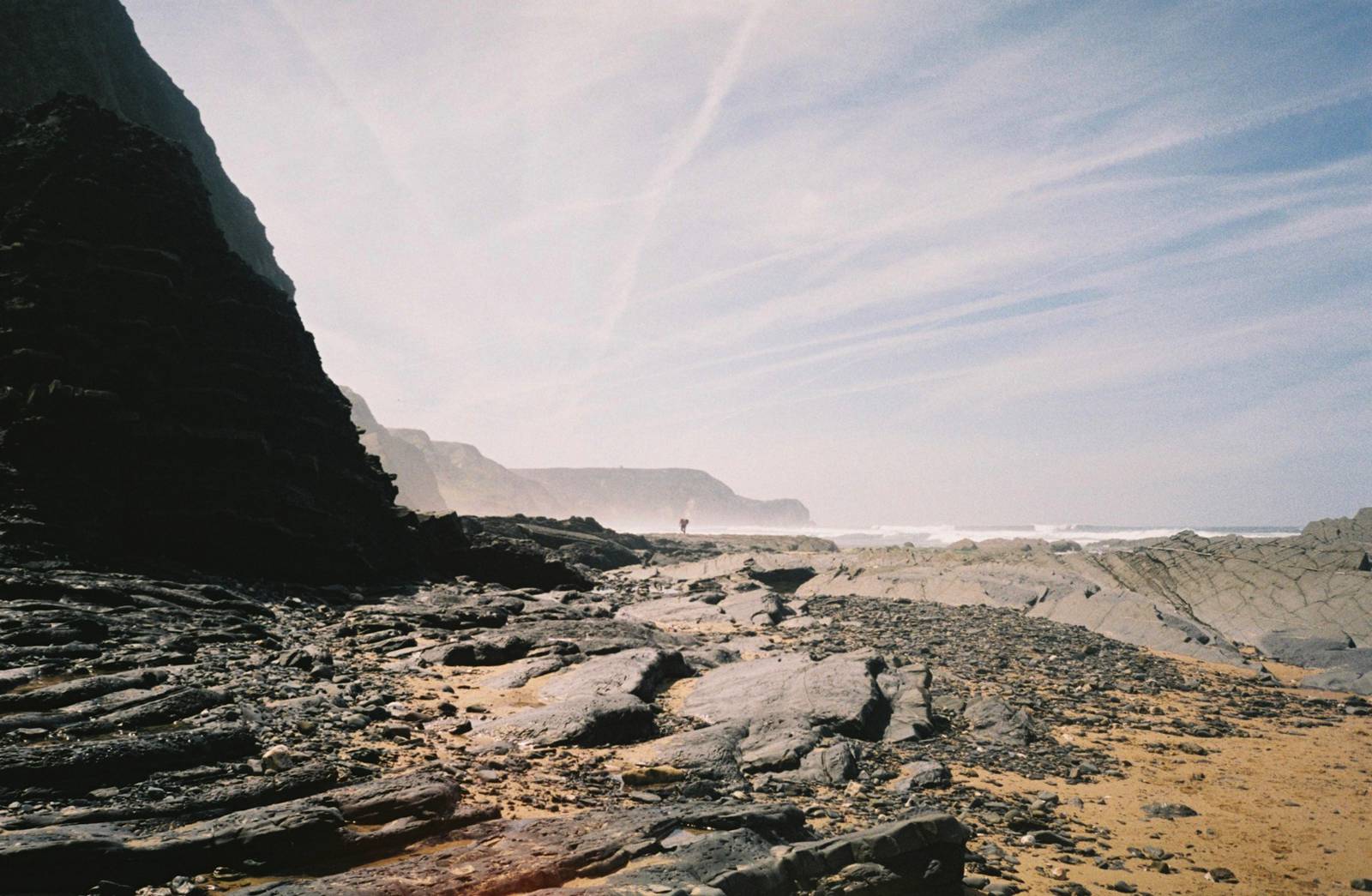 Ironically, the trip was planned as a way of getting away from shooting. "I wanted to go somewhere where I wouldn't feel the urge to take photographs, but apparently I fell a bit in love with the place because I took photos every day! When I first looked at the pictures after developing them, I got this instant warm feeling, just like how I felt during my stay in the surprisingly beautiful Algarve. I want to go back for sure, maybe rent a small van and drive across the country to explore many more remote places."