Brooklyn born rapper Young M.A is heading to London for the first time this month. After two mixtapes, her infamous and insanely catchy OOOUUU track and an album, Herstory, she's made a meteoric rise. But Young M.A.'s international fame is often defined by her sexuality. A "dyke" rapper who spits bars with as much brazen attitude as her male counterparts has got her plenty of attention. Un-phased by the stereotypes, she's either conforming to or perpetuating, Young M.A lives by two words: "me always" (which gave her the name "M.A").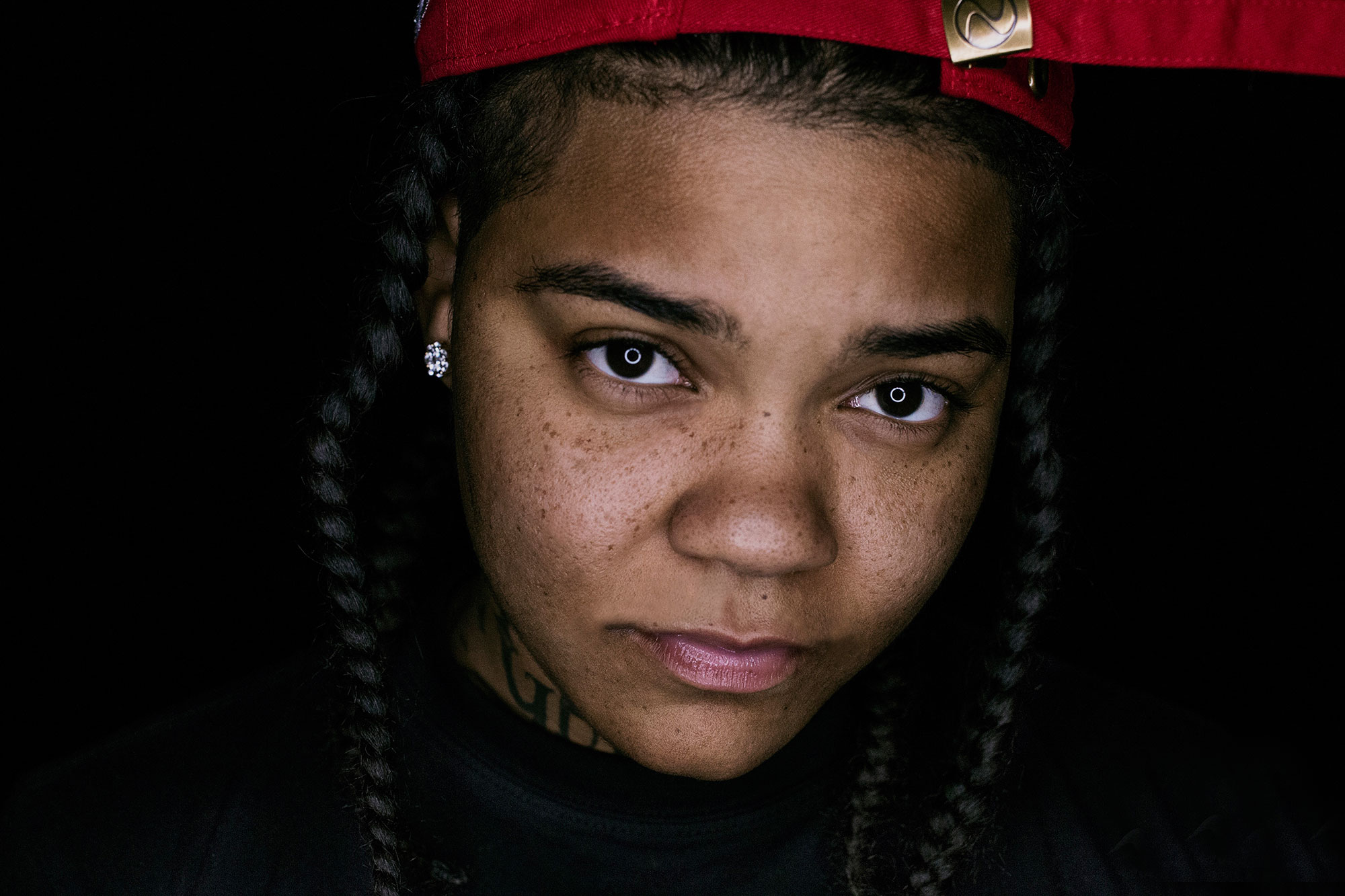 Her native Brooklyn has always had a big influence on her sound. "It's a place that really has the best rappers to ever exist, like Biggie and Jay-Z. Just being from the same place as the greatest rappers of all time has influenced me," she tells Amuse. "I love east coast rappers. I love mid-west rappers. I love it all. I'll do a song with anyone from any town. But I'm always gonna be true to my roots 'cause I'm from Brooklyn and it's home to the greatest."
Moving from Crown Heights to Virginia then back to Brooklyn again has shaped a kind of versatility in Young M.A's sound that she attributes to travelling around as a kid. "Living in the south kind of humbled me a bit – you begin to appreciate things a bit more," she says. "[In Virginia] you see a different side of things. You see a different way of life. When you're from a city, it's just the city. But in the south it's a little different. It's suburban. There's more country. There's more southern soul."
Back in the summer of 2016, Young M.A put out OOOUUU and got a great reception across the world. "All my fans were just singing all the words back-to-back wound up going viral," she recalls. Then with back to back spins on Hot 97 in New York the song "got a lotta love and it all just went crazy from there."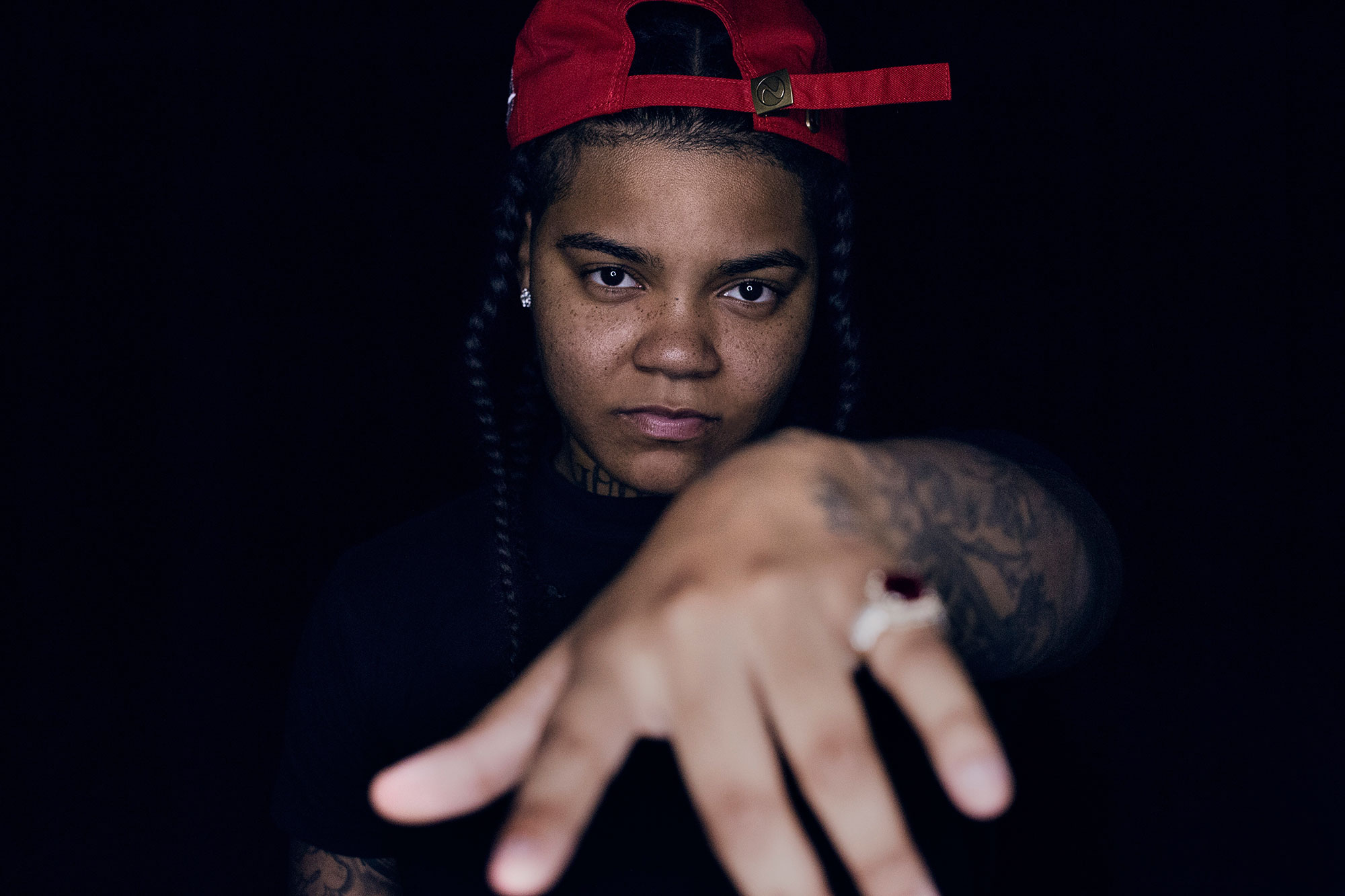 Despite her massive US fan-base, Young M.A is most looking forward to coming to London to perform. "The UK have wanted me to come out for years, even before the new record," she says. "I feel like people appreciate music more over there. I think in America we're kinda spoilt, you know? We're used to the music, we always have the music first. I feel like you appreciate it more on that side, so that's why I'm excited. I know it's gonna be a different type of love."
After her London show next week, Young M.A is heading to Africa, Iceland and some of the other European festivals in the summer. "But London is in my top three along with Africa and China," she says.
Young M.A is performing as part of M.I.A's Meltdown Festival on 17 June.  southbankcentre.co.uk